What are Oakland County's best all sports lakes?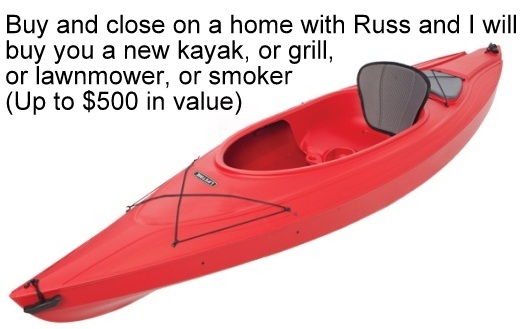 Many people want to live on a all sports lake in Oakland County Michigan. If you do not know the difference between an all sports lake and a non all sports lake let me give you an explanation. An Oakland County all sports lake basically means that jet skis, power boats, sail boats, pontoon, and ski boats are allowed on the lake. Non all sports lakes are basically non gas motor lakes. Some non all sports lakes limit the size of electric motors or do not allow motors at all. So no jet skis, no power boats, and even little fishing boats with a gas motor are not allowed. Oakland County does have many non all sports lakes to chose from.
Some of the all sports lakes in Oakland County MI are public and some are private. I myself do not believe it makes much of a difference whether it is a private lake or public. Most local lakes are busy on the weekend and quite during the weekdays. Everybody loves to enjoy our Michigan weekends.
Oakland County Lake rules and regulations
One mistake many Michigan lake home buyers make is that an all sports lake means big. That is not true at all. There are many small lakes 30-40 acres that are all sports lakes. They allow jet skis and motor boats on them, but they are really not for the avid water sports enthusiast. They are ok for the occasional water skier or tubing with the kids. But to spend a lot of time tubing, or wakeboarding you are going to want a bigger lake. Otherwise you are going to be going around the small all sports lake in a small circle. That would get boring after a while.
Call or Text me @ (248) 310-6239
If you are looking for a good lake realtor to help you find the best deals on a lake home. I know the local lakes and can save you lots of time and stop you from making a bad decision on a SE Michigan lake home.
There are so many different Oakland County all sports lakes. Different sizes of lakes, different home styles, different price ranges. The bigger the all sports lake the pricier it usually is. If it is in a prestigious city the home values are going to be higher. So size does matter when it comes to Southeastern Michigan lakes.
Here is a list of lakes that are all sports. I know the lakes well....so if you need help finding your dream lake home give me a call at 248-310-6239
Sizes of all sports lakes in Oakland County MI
Lake Louise 103 acres No
Long Lake Orion 94 acres Yes through Bunny Lake Country Club
Moore Lake 92 acres Yes through Highland State Recreation Area
Whipple Lake 75 acres No
Stoney Lake 67 acres Yes City Park launch
Mickelson Lake 50-60 acres Yes through Squaw Lake
Huff Lake 42 acres NO
Long Lake 34.5 acres Yes through Squaw Lake
Clear Lake 32.5 acres Yes through Squaw Lake
Squaw Lake 28 acres Yes through Squaw Lake
Tan Lake 22.1 acres Yes through Squaw Lake
Russ Ravary testimonials - Oakland County realtor reviews
Russ was kind and helpful. We had not bought a house in over 40 years so we had no idea what was in store for us.
After reading the testimonials on Russ's website, we gave him a call. We'd had a bad experience with a previous realtor, so we were cautious. But it turned out to be one of the best decisions we ever made.
He answered all our questions and even worked around our schedules to show us houses. As busy as Russ can be, he always returned our calls.
Even when we decided to put the search on hold for almost a year, Russ waited patiently for us to be ready. He told us that when we were ready again, he'd be ready to help.
Bottom line, Russ is a very good realtor who goes above and beyond what you expect. Thank you Russ for everything! We and our dogs love our new home!

Frank and Maria Botello
Southeastern Michigan Lakefront homes
Russ Ravary - Metro Detroit real estate agent
Real Estate One
(248) 310-6239 YesMyRealtor@gmail.com
8430 Richardson Rd
Farmington Hills, MI 48334 Commerce, MI 48382

For more information on other lakes, click on one of the links, below.
Silver Lake homes for sale on the water
Brendel Lake waterfront homes and cottages for sale
Along with the Oakland county all-sports lakes here are some other options you might want to find out more information on! Take a look and feel free to ask me any questions you may have.
Chalmers Lake Bloomfield Michigan
take a look at these Homes for sale on Duck Lake Highland MI
#whatareoaklandcountysbestallsportslakes #oaklandcountyallsportslakes #allsportslakesinoaklandcountymi #bigallsportslakesoaklandcountymi #whatarethebiggestallsportslakesinoaklandcountymi #lakesinoaklandcountymi #oaklandcountylakesmi #bestlakesinoaklandcountymi #topallsportslakesinoaklandcountymichigan #bigallsportslakesoaklandcountymi #bestallsportslakesoaklandcountymi