Bass Lake real estate Livingston County
So what type of Bass Lake home are you looking for? Or are you just looking for general Bass Lake information?
Bass Lake waterfront homes were mainly built after the 1950's though there are some of those old lake "cottages" still surviving. There are 1000 square foot ranches to bigger estate lake homes. Over on Cordley Rd there are 1990's built lakefront homes. These homes sometimes have 5 bedrooms, 3+ bathrooms, 2 & 3 car garages, and many mondern ammenities like first floor laundries, walk in closets, and large kitchens. Some of these homes range up to 5600 square feet.
There is even a 3000 square foot ranch on the lake. Lots sizes vary too. Bass Lake properties range from 50' frontage to 200' of frontage. There are even properties with over an acre.
Most of the lake properties are level with the lake so there are no stairs needed. The kids on the lake go to Pinckney Schools. So many of the good lake homes get sold before the average buyer even gets to see them. I have seen homes sell in under a week. The good lake homes go quick. If you want the latest lake home listings emailed to you daily so you can look at them at your leisure.
Bass Lake Hamburg Twp.
Cities the lake lies in Hamburg

School district for the lake Pinckney

Streets around the lake are Paved

City water Some city water, some well

City sewer Septic

Canals on Lake yes

Lots over an acre on lake yes

Water-ski course N/A

Condominiums no
Call or Text me @ (248) 310-6239
If you are looking for a good lake realtor to help you find the best deals on a lake home. I know the local lakes and can save you lots of time and stop you from making a bad decision on a SE Michigan lake home.
Click Here to Join My Lake VIP Home Buyer Club
Don't miss out on the best lake deal!
Between January & October 20, 2012 here's what sold on the lake.
4491 SHANGRILA DR

1100

1100

69

1.0784

1020

1957

N

9540 BLUEWATER DR

189900

175000

287

95.6806

1829

1955

N
Here are the homes that have sold on the lake between 01/2010 and 11/15/2011
4431 SHANGRILA

3/30/10

950

830

1120

2

1.1

4451 SHAN-GRI-LA DR

4/6/11

119,900

100,000

85.6

1168

2

1

9800 BLUEWATER DR

9/13/10

139,900

139,000

140.7

988

2

1

9810 BLUEWATER DR

9/3/10

159,900

148,000

92.5

1600

4

2

3912 PONCHARTRAIN DR

5/13/10

150,000

149,000

97.6

1527

3

1.1

4449 CORDLEY LAKE RD

8/8/11

189,000

161,000

153.3

1050

2

1

10101 MARGARET DR

12/13/10

210,000

190,000

100.3

1894

4

2.1

4189 CORDLEY LAKE RD

10/28/10

369,000

325,000

166.2

1956

3

3
Bass Lake Hamburg MI information
Bass Lake is a lake that only allows pontoons, kayaks, row boats, and paddle boats. It is not a all sports lake. No jet skis. It is connected to Shan-gri-la Lake by a long canal. There is a low bridge which stops the pontoons from going into Lake Shan-gri-la. Shangrila Lake only allows small boats like rowboats with motors.
The roads around Bass Lake in Livingston County are paved.
On the waters of Bass Lake, Hamburg Township, Livingston County, it is illegal to:
(a) Operator a vessel at high speed.
(b) Have in tow, or otherwise assist in the propulsion of, a person on water skis, water sled, surfboard, or other similar contrivance.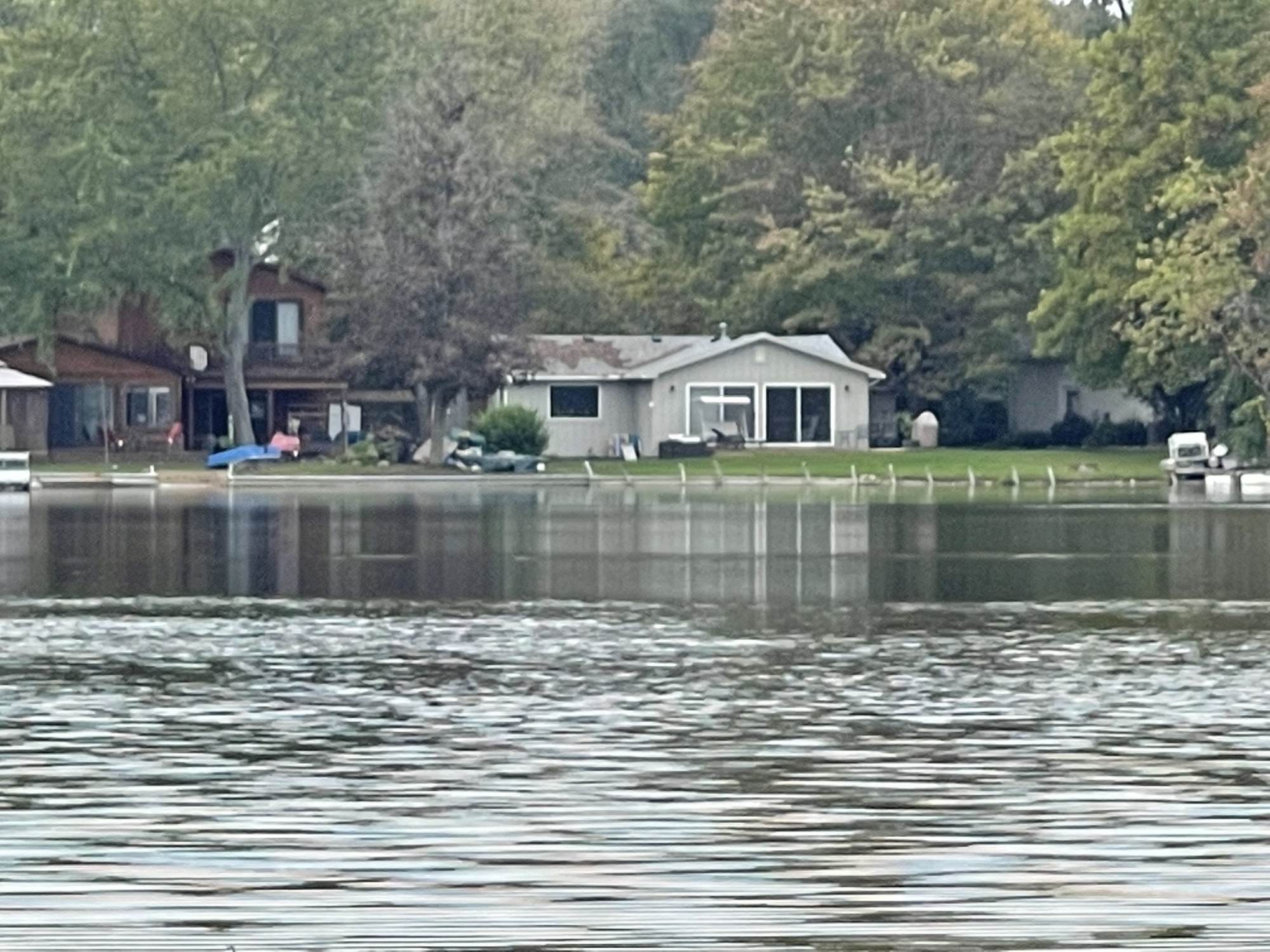 Click on the search below to find your Livingston County lake front home
Search lakefront homes for sale on Bass Lake in Hamburg MI
This website is all about Lake Cottages, Waterfront Homes, Lakefront Condos, Lake Lots, and Weekend Getaways in Oakland County and the surrounding Metro Detroit area. Find Your Lake Home on Your Favorite Fishing Lake or Your Favorite All Sports Lake in Michigan. "We are Lake Home Owners with Expert Advice" on our local lakes and real estate. I understand lake living because I enjoy it every day. I'm excited about living on the lake. Do you want somebody selling your house that doesn't know your lake or what lake living is all about. We are selling the lake lifestyle along with your house.
It is the same way if you are buying. Do you want to work with somebody that is trying to sell you a house? Or with a real estate agent that knows the local lakes?Search 1,000's of Listings at Michigan Lake Homes by county, city or in the price range that fits your needs. I am your Southeastern Michigan Lake Homes Real Estate Specialist helping hundreds of home buyers find and sell their lake homes. Lake living is a great lifestyle. Whether it is watching the sunset or having a bonfire with friends and family you will learn that so relaxing. If you love water you have come to the right place. My goal is to explain the local lakes in Oakland County and Livingston County so you have a resource to go to for valuable information you cannot find elsewhere. Search Home and Cottage Lake Listings "Michigan waterfront Homes For Sale"
Bass Lake Location
Bass Lake is located in Hamburg Township Livingston County MI. It is West of Kress Rd, North of Cordley, East of Whitewood, and South of M-36.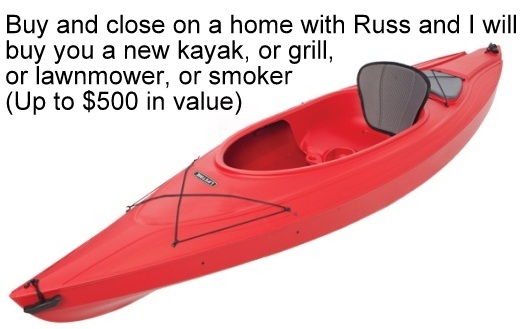 Bass Lake Hamburg Twp is just minutes away from Zukey Lake Tavern!
Other nearby lakes include Zukey Lake, Strawberry Lake, Mohican Lake, and Cordley Lake
So what are the best lakes? If you ask that to any lake home owner they are going to say their lake. Like living in a city. Everybody thinks theirs is the best. It is the same way with lakes. So what are the best lakes?
It depends on what you want to do. You may want to slalom ski every morning. Then a Michigan lake with a ski course is the best lake for you. You may get bored on one lake so the Portage chain of Lakes or the Half Moon chain of lakes is better suited for you.
The best lake is the lake the fits your needs. Most lakes in the area now have weed control. Most have the same water quality. Some areas are ahead in getting sewers around them. Most lakes now are fairly stable in the lake levels. They are controlled by dams or many lakes have augmentation wells to keep the lake levels at a stable level.
So what is the best lake? It depends on your needs. I will usually be able to give you a list of big all sports lakes? Or list of non motorized lakes? Or lakes in West Bloomfield? Or nice kayak lakes? Or maybe you want lakes with an up-north feel.
The best lake for you may be totally different than for my next buyer. So send me an email to yesmyrealtor@gmail.com. Let me know what you are looking for and I will help you find the best lake for you and your family. You can also call me at (248)310-6239
Bass Lake Fishing
I have been told the fishing is excellent on Lake Shan-gri-la so I would think it is good on Bass Lake too (since they are connected)
Blue Gill

Crappie

Northern Pike

Smallmouth Bass

Largemouth Bass

Rock Bass

Perch
Save us to your computer favorites so you can find the website easily!
Other Hamburg Township Lakes and Lake homes for sale
Waterfront homes for sale Bass Lake Hamburg Michigan
Here are the homes that sold in 2016 on this lake.
53002611499

SOLD

RS

30072

3161 HUDSON RD

JEFFERSON TWP

Hillsdale

$37,900

N/3829/3829

2

2.0

1,008

53015057530

SOLD

RS

30072

2851 HUDSON RD

CAMBRIA TWP

Hillsdale

$120,000

N/119/119

2

1.1

1,156

215120437

SOLD

RS

01151

10008 Kress Road

Hamburg Twp

Livingston

$150,000

N/96/96

3

1.1

1,466

216060073

SOLD

RS

01151

4491 SHANGRILA

Hamburg Twp

Livingston

$202,000

N/10/10

2

2.0

1,020

215133746

SOLD

RS

01151

10116 KRESS Road

Hamburg Twp

Livingston

$275,000

Y/289/289

3

3.0

1,224

215128297

SOLD

RS

35061

1976 INDIAN LAKE Road

Grant Twp

Iosco

$283,000

Y/89/89

4

3.0

1,712

216065351

SOLD

RS

01151

10094 KRESS Road

Hamburg Twp

Livingston

$286,500

N/46/46

3

1.0

1,547

215130670

SOLD

RS

01151

9670 BLUEWATER Drive

Hamburg Twp

Livingston

$340,000

N/0/0

3

2.1

2,122

216038323

SOLD

RS

01151

4485 Cordley Lake Road

Hamburg Twp

Livingston

$350,000

N/74/74

5

2.2

2,828




Click here to get the latest list of lakefront homes on Bass Lake Hamburg MI.
If you are looking for Lakefront property sign up for my
Bass Lake Waterfront VIP club
get the latest foreclosures and Bass Lake real estate emailed to you daily, weekly or monthly so you don't miss out on the deals.
To Search any Livingston County Lake for lake homes for sale go to the atlas search or search by area. Livingston County Lakes are not that far from metro Detroit which makes them a ideal home. If you are moving to Michigan and would like a relocation package give me a call.
Russ Ravary your Hamburg Township Lakefront real estate specialist - I can help you with your lake questions
How will you get your lake home sold? Wouldn't you like to get the best possible advertising possible? This is Southeastern Michigan's biggest and best lake site attracting more visitors than any other lake website.
Remember it's just not about advertising, it is also about getting the right information to prepare your lake home for sale. Then it is about reaching out to all the potential buyers and real estate agents that might be interested in your home.
That just the beginning of what I will do to get your home sold.
My thought for the day
"Why compare yourself with others?
No one in the entire world
can do a better job of being you than you do."
Susan Carlson
Russ Ravary - Metro Detroit real estate agent
Real Estate One
(248) 310-6239 YesMyRealtor@gmail.com
8430 Richardson Rd Commerce MI 48382
Here is what one of my previous clients had to say about working with me......
"Russ Ravary should play the lead role on your home buying team*.

Russ is a workaholic: he's going to be at the showing twenty minutes early, he's going to have a folder of comparables, he's going to have details on the neighborhood - even if you emailed him late the previous night.

Russ is experienced: he has a deep knowledge of many Metro Detroit communities (Livonia, Plymouth, Northville, etc.), he has worked all types of transactions (foreclosures, short sales, etc.), he has previously handled the problem you're going to run into when purchasing your home (in fact, he's probably blogged about it).

Russ is adaptable: he has been early to adopt new technologies, he has been quick to adjust offers to changes in the marketplace, he has been ready to meet the personal needs of his clients.

Russ Ravary was my real estate agent, and I have recommended him to my friends.

* I would also recommend finding a good: lawyer, home inspector, credit union, title company, and insurance agent (home, life)."

- Don
~~~~~~~~~~~~~~~~~~~~~~~~~~
Oakland County Lake homes for sale, lake, & lakefront links
For more information on other lakes, click on one of the links, below.
This is a great source to find out more about Big Lake located in Springfield Twp Big Lake Video
Here are Island Lake Sales to take a look at and see what the lakes average home sales are and to figure out if this is a lake you'd like to live on.
Be sure to give me a call and set up showings for these Homes for sale on Forest Lake Bloomfield Twp Mi (248)310-6239
#basslakelivingstoncounty #basslakehamburgmi #basslakehamburgtwp #basslakehamburgtownship #homesforsalebasslake #lakehomesforsalebasslake #lakefronthomesforsalebasslake #basslakehomesforsale #hamburghomesforsale #hamburgtwphomesforsale #hamburgtownshiplakes #lakesinhamburgmi