Beaver

Lake

Putnam Twp MI information
Welcome to one of Oakland County's top lakefront realtors Russ Ravary's website. Last year we helped lake buyers and sellers sell over 17 million dollars of homes. My goal is to aid you in finding the right waterfront home and the right Oakland County Lake that fits you and your family's water activities. What is great about lake living is the scenery. Here are just a few of the beautiful sights you are going to see:
1.) Full Moon over the lake
2.) New Born Ducks scrambling into the water
3.) Snow falling on the lake
Lakefront properties vary widely from lake to lake and even from one side of the lake. Having a good lake realtor can save you valuable time, but also will be able to help you save money. It doesn't matter whether are selling your waterfront home or looking to fulfill your dream of living on the lake we can help you.
Save thousands and thousands of dollars when selling your home. I have some of the lowest home selling commissions. Why pay full commission to a real estate agent and give away your hard earned money. Are you willing to over pay for selling your home? Give me a text or call today 248-310-6239 to see how much your home is worth and how much you can keep in your pocket.
I hope this information about waterfront homes for sale on Beaver lake in Putnam Twp Michigan helps you which Southeastern Michigan Lakes are best for you. Just browse through the website and you will find all sorts on info on a Michigan all sports lakes, size, and depths of the local lakes in Oakland, and Livingston County. Search Listings "Michigan Lake Homes For Sale"
All I have is pictures of the lake. I really know nothing about this lake. I would call it more of a small pond. If you know about this lake shoot me an email to yesmyrealtor@gmail.com I would like to update some of this information.
All sports lake Unknown
Private ?
Size ? acres
Maximum Depth ? feet
Public Access ?
Public Beach ?
Wake restrictions Unknown
Water Source Unknown
Call or Text me @ (248) 310-6239
If you are looking for a good lake realtor to help you find the best deals on a lake home. I know the local lakes and can save you lots of time and stop you from making a bad decision on a SE Michigan lake home.
Beaver

Lake

lake homes & Beaver Lake real estate Livingston County
It looks like there is only one home on the lake. I do not have much information about the lake
There have been no homes sold between January & November 2012 on the lake.
Search lakefront homes for sale on Beaver Lake in Putnam Township MI
Beaver Lake Location
Beaver Lake is located in Putnam Township Livingston County MI. It is south of Doyle Rd and to the north of Patterson Lake Rd. Beaver Lake is to the north of Hi-Land Lake.
Beaver Lake Fishing
Blue Gill
Crappie
Largemouth Bass
Other Putnam Township Lakes and Lake homes for sale
Patterson Lake, Gosling Lake, Watson Lake, Halfmoon Lake and Hi-Land Lake
If you are looking for Lakefront property sign up for my
Beaver Lake Waterfront VIP club
get the latest foreclosures and Beaver Lake real estate emailed to you daily, weekly or monthly so you don't miss out on the deals.
Russ Ravary your Putnam Lakefront real estate specialist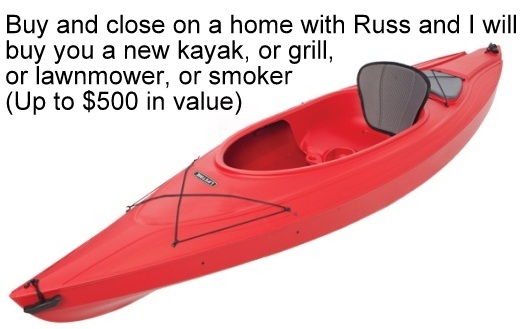 If you do not know, we write these pages to provide you with the best information possible about Wayne, Livingston, and Oakland County Lakes. The reason I started my websites is when I had lake buyers years ago I could not find all the information on any lake all in one spot. I had to jump around and piece all the information together. I wanted to be able to find what I needed for my clients on one page.
So I started going out and visiting the lakes when I had free time. I sat and talked to the local lake residents when I had time. I have taken all these pictures. I have over a hundred pictures of some of the lakes. I took pictures of the homes on the lake one year after my wife died. I did not feel like working, but I needed something to do. So I drove around to all the local lakes in the area, gathered information, and took pictures. It kept me busy after my wifes death from breast cancer. At the same time I gained so much knowledge about our local lakes.
That winter during our slow time I put this website together. I keep updating it as I get better information. In fact if you know something about a lake send me an email. I will add it to the website. Or if you have a great picture to share I will be glad to post it.
If feel if you take the time to read about some of the lakes or look at some of my amateur videos on you tube you may find a lake that interests you. Then I will have done a good thing. Even other realtors use my website as their resource. I know the local lakes very well so when you start looking for a lake home give me a call.
My thought for the day:
"The television is an invention that permits
you to be entertained in your living room
by people you wouldn't have in your home."
~ David Frost
Russ Ravary - Metro Detroit real estate agent
Real Estate One
(248) 310-6239 YesMyRealtor@gmail.com
8430 Richardson Rd. Commerce MI 48382
Data on Livingston County Lakes & Oakland County Lakes
For more information on other lakes, click on one of the links, below.
Cass Lake waterfront properties for sale
Forest Lake lakefront homes & real estate
Henderson Lake waterfront homes for sale
check out carroll lake sales to find out what type of home you can afford or would like to price your home to sell for.
check out Livingston county Chain of lakes
Lakefront Homes For sale on Big Lake in Springfield MI & market data
I think these Homes for sale on Heather Lake Orion Mi Are perfet for you and your family!