Big Lake Waterfront Homes in Davisburg Michigan
Welcome to one of Oakland County's top lakefront REALTORⓇ Russ Ravary's website. My goal is to aid you in finding the right waterfront home and the right Oakland County Lake that fits you and your family's water activities. Lakefront properties vary widely from lake to lake and even from one side of the lake. Having a good lake realtor can save you valuable time, but also will be able to help you save money. It doesn't matter whether are selling your waterfront home or looking to fulfill your dream of living on the lake we can help you. I hope this information about Big Lake in Springfield Twp. Michigan helps you which Southeastern Michigan Lakes are best for you. . Just browse through the website and you will find all sorts on info on all sports lakes, size, and depths of the local lakes in Oakland, and Livingston County. Search Listings "Michigan Lake Homes For Sale"
Big Lake Oakland County
Cities the lake lies in Springfield,

School district for the lake Holly, Clarkston,

Streets around the lake are Gravel

City water some city

City sewer sewer sanitary

Canals on Lake yes

Lots over an acre on lake yes

Water-ski course N/A

Condominiums no
Call or Text me @ (248) 310-6239
If you are looking for a good lake realtor to help you find the best deals on a lake home. I know the local lakes and can save you lots of time and stop you from making a bad decision on a SE Michigan lake home.
Let's talk about Big Lake front homes for sale. If you are looking at Big Lake homes be prepared for dirt roads. There are only gravel roads on the lake.
On the northwest side of the lake most of the lakefront homes sit across the gravel road. The road is not heavily traveled so it would be safe to let children cross it if they looked both ways. It would be no different than living on a side street in the city that wasn't a thru street. On that side of the lake there is a grass area between the road and the lake. Some of the homes on that side have larger and wider lots. The view from the homes is great too because they sit up a little higher.
On the other sides of the lake the it is different. The homes sit right on the lake. Big Lake waterfront homes range from 1929 800 square foot ranchs to 2000 built 4000 square foot colonials. There is every type of home you could want on the lake.
So what is the lake life style? Over all the lake life style is a little different than subdivision. Most lake home owners know their neighbors or other people socially from being from seeing them out on the lake. I would say the lake life style is more social. Though there are many lake home owners that keep to themselves. So lake home owners may not even own a boat. To me that is foreign....but some people find that the water is soothing and they just love the view.
There are always people like that on a lake. Some have gotten older and no longer want to maintain a boat, some are just happy looking at the lake and the birds, ducks, swans on the lake. I have had many clients that do not have boats and are so happy on the lake. They are just more relaxed because of the lake.
Most lakes will have a gathering spot. What I mean by that is a place where boats and people tend to hang out together. They may not know each other too well, but they may talk a little when anchored close by. If it is a mucky lake they may anchor in a deep spot to swim. If there are islands on the lake they may park on the shallow end of the island. Some lakes has shallow areas or sunken islands that lake home owners anchor at. Some stay to themselves with their family and kids. Other lake home owners mingle and chat with the other people on the boats.
There are even bungalows on the lake!
Lakefront homes Big Lake Davisburg Michigan
Between January & October 20, 2012 here's what sold on the lake.
6070 HILLSBORO RD
53900
52900
123
40.3816
1310
1974
N
6131 HILLSBORO RD
74900
71500
189
48.5733
1472
1940
N
11726 BIG LAKE RD
150000
140000
126
111.4649
1256
1960
Y
5784 HILLSBORO RD
150000
161000
262
79.0378
2037
1998
Y
6221 WERTZ
225000
200000
98
125
1600
1978
N
5933 CLAYPOOL
225000
215000
70
103.0186
2087
1942
N
11024 WATERSIDE DR
289900
280000
206
100.6832
2781
1999
N
6013 LONG POINT DR
360000
320000
177
110.1169
2906
1999
Y
11632 HAYLOCK
327000
320000
34
122.6993
2608
1940
N
5910 LONG POINT DR
599900
Some Big Lake lake front properties have some acreage. I saw some lake properties that had 1.6, 2.6, 4, and 7 acreas on listings that were on the mls in the last 6 years. So there is a possibility of getting some room on the lake. Of course there is a wide variety of lakefront sites. They range from 40' - 165' in lake frontage. Here is a list of Big Lake real estate and homesthat sold or were leased in 2010 so you can get an idea of some of the lake home prices.
11820 BIG LAKE RD
1500
1500
49
2810
1978
N
11350 HILLMAN
2100
2100
62
2148
1997
N
5917 CLAYPOOL
109,000
80,000
248
80
1000
1933
Y
5910 LONG POINT DR
799,900
150,000
984
35.7
4200
1999
Y
Click here to get more information on BIG LAKE
Big

Lake

Springfield Twp (Clarkston) MI information
Big Lake (Davisburg MI) is like so many other lakes. One side I know has a sandy bottom and there are other parts of the lake that may have a mucky bottom lake. No different than many other Southeastern Michigan lakes. Having parts of the lake having a mucky bottom doesn't stop lake owners from swimming, skiing, or enjoying the lake to the fullest. Big Lake is one of the headwaters of the Huron River.
All sports lake Yes

Private No

Size 218 acres

Maximum Depth 14 feet

Public Access Yes

Public Beach No

Wake restrictions None

Water Source Spring Fed
There is a Michigan DNR access on the east side of the lake. The roads around the lake are gravel. The children that live on the lake go to Clarkston schools.
Click on one of the searches below to find your new Southeastern Michigan lake home.
Click Here to find the latest list of lakefront homes for sale on big lake in Springfield Twp. Mi.
Location
Big Lake is located in Springfield Township Oakland County MI. It is south of Andersonville Rd and east of Ormond Rd.
I have taken all of the photos on the website. But I can't get out to all the lakes at sunrise, sunset, or when there is a great photo due to the weather. If you have a great weather photo or a sunrise of the photo I would love to put it on the website. You can send it to yesmyrealtor@gmail.com Thanks for all your help
Fishing
Other Springfield Township Lakes and Lake homes for sale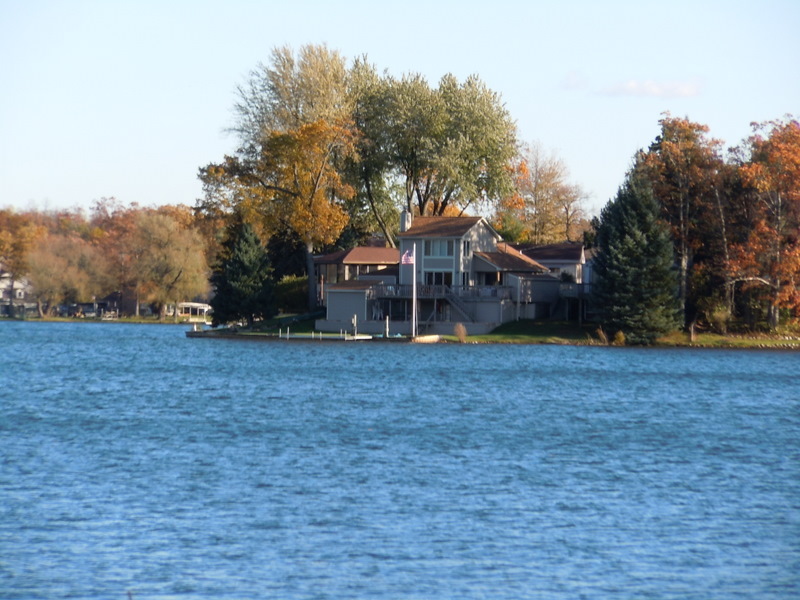 Here is what one of my previous client's had to say about working with me as their realtor!
" Dear Mr. Ravary,
We would like to take this opportunity to thank you for all of your support, guidance and knowledge towards the purchase of my first home. You were very kind, friendly and patient during the whole process. The good thing I like about you is that you have never pushed us to buy any home, but walked with us and gave us yr honest opinion about homes we visited. You had never rushed into make a decision but gave us a time to make the decision wisely during the whole process. You made me familiar and explained with some of the real-estate terms and that helped me a lot during the whole process. Even after the home purchased, I know I can still count you for any help towards my home. I would definitely recommend you to my friends/family for their future home purchase! "

~kash patel~
There are properties in Big Lake Davisburg that are listed and ready for occupancy. A house with 3 bedrooms and 1 bathroom with a living space of 1,236 sq. ft. has an asking price of $139,900. Meantime, another property listed in Scenic Valley with 4 bedrooms and 3 bathrooms with 2,848 sq. ft. is $467,200.
See all the beautiful scenery and great locations for recreational boating. The big lake waterfront homes in Davisburg, Michigan is your go-to city for a lake house fun.
Davisburg Trout Pond is a lake located just 5.3 miles from Clarkston, in Oakland County, near Davisburg, MI. You can find a variety of fish including walleye, perch, rainbow trout, bullhead and northern pike here. Whether you're spinning, fly fishing or baitcasting your chances of getting a bite here are good. So grab your favorite fly fishing rod and reel, and head out to Davisburg Trout Pond.
Lakefront homes for sale Big Lake MI
Other lakes around are White Lake, Grass Lake, Crosby Lake, and Greens Lake
If you are looking for Lakefront property sign up for my
Big Lake Waterfront VIP club
get the latest foreclosures and Big Lake real estate emailed to you daily, weekly or monthly so you don't miss out on the deals.
To Search any Michigan Lake for lake homes for sale go to the atlas search or search by area. I hope this helped you if you have a Michigan relocation in your future.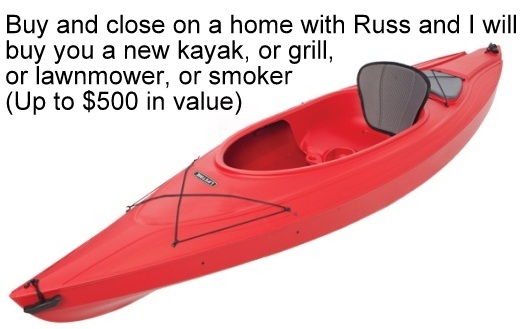 Russ Ravary your Springfield Lakefront and Clarkston Waterfront realtor
My thought for the day
"Our death is not an end
if we can live on in our children
and the younger generation.
For they are us,
our bodies are only wilted leaves
on the tree of life."
~Albert Einstein
Thinking of buying a lake home? Get the latest lake listings so you do not miss out on the best home. Click below
Russ Ravary - Metro Detroit real estate agent
Real Estate One
(248) 310-6239 YesMyRealtor@gmail.com
8430 Richardson Rd Commerce, MI 48382
Lakes in Oakland County
For more information on other lakes, click on one of the links, below. There are many great lakes in Oakland County with wonderful lake views and residences on them.
Lakes in White Lake Township MI
Cedar Island Lake waterfront homes for sale
Get the most information on Homes for sale on Lake Angelus, Lake Angelus MI HERE!
#biglakedavisburgmi #biglakeclarkstonMI #biglakeoaklandcountymi #biglakespringfieldmi #homesforsalebiglakedavisburgmi #homesforsalebiglakeclarkstonmi #homesforsalebiglakespringfieldmi #Biglakehomesforsaledavisburgmi #biglakehomesforsaleclarkstonmi #clarkstonlakes #bigallsportslakesoaklandcounty #allsportslakesoaklandcountymi