Bitten

Lake

Hartland Michigan information
Bitten Lake lies in both Brighton Township and Hartland Township MI only a small tip lies in Hartland on the North west side of the lake. Bitten Lake connects to Wallace Lake. It is a quiet lake because no gas motors engines are allowed on the lake. So you will see more electric motor pontoons, paddle boats, and kayaks.
You won't be woke up by a jet ski or a power boat here. Together I believe Wallace Lake and Bitten Lake are about 45 - 50 acres. The children that live on the lake go to Hartland Schools. The roads aroung the lake are paved.
Why pay too much to some real estate agent? When you sell your home..... keep more of your money and your homes profits by hiring a great realtor with a low commission rate. Save thousands and thousands of dollars on your real estate commission. Call Russ today to see how much you can save when listing your home 248-310-6239
Bitten Lake Hartland Mi
Cities the lake lies in Brighton & Hartland

School district for the lake Hartland

Streets around the lake are paved

City water well

City sewer septic

Canals on Lake yes

Lots over an acre on lake yes

Water-ski course n/a

Condominiums no
What is nice about Bitten and Wallace Lake is that there is easy highway access to 23 just a few miles up the road at M-59
All sports lake No - electric motor lake

Private yes

Size 30 or 41 acres

Maximum Depth ???? feet

Public Access No

Public Beach No

Wake restrictions Unknown

Water Source Spring fed & fed by Long & Maxfield Lake
CLICK HERE to get the latest list of lakefront homes for sale on Bitten Lake.
Bitten

Lake

real estate Livingston County
Bitten Lakefront homes for sale. Home on Bitten lake on the average are between 1000 to 3000 square feet. Most of the homes are were built in the late 1950's to the late 1970's. Though I know of one 1000 square foot ranch that was built in 1920 and there also is a 3000 square foot colonial that was built in 1997.
The home styles are mostly ranch and colonial homes. The common features of most Bitten Lake front homes are:
Most Bitten Lake properties are between 80' to 114" of lake frontage. Though there are a few smaller ones and other ones that go up to 220' of lake frontage.
Few things are as relaxing as time on the water, and Oakland County and Southeastern Michigan is filled with beautiful lakes. I think that is why so many people book tropical vacations each year. Wouldn't you like to vacation year round with your own lake house. Each of our local lakes is unique; now see which of these fantastic Metro Detroit lakes is just right for you. Search lake home listings in Oakland County Welcome to Russ Ravary's lakefront real estate site. Russ Ravary is one of Oakland County's top lakes area realtor. If it's on the water, it's on our site. Find every direct lakefront home in a minute or less. Learn the details of our local lakes by browsing through our site. It is jammed pack full of real estate listings and in-depth information about many of our local lakes. If you are Buying or Selling Lake Property contact us. My cell is (248)310-6239. Who better to help you than a lake realtor that knows your lake? Whether it is an all sports lake in Southeastern Michigan or a waterfront home in West Bloomfield we can help! Who better tnat a real estate agentthat has helped hundreds of people buy and sell lake homes? If you are looking for your dream lake home in Oakland County we can help. Below you will find great information about waterfront homes on Bitten Lake in Hartland Michigan.
Lakefront Homes for sale on Bitten Lake Brighton MI & solds
Between January & October 20, 2012 here's what sold on the lake.
20 W PETERSON DR

160000

159000

85

154.9707

1026

1959

N

10403 LEE ANN CT

174900

174900

25

145.75

1200

1973

N

10567 LAFOLLETTE DR

200000

195000

40

124.3622

1568

1967

N
The two keys to getting your lakefront home sold is to price it right, and a good marketing plan. A good marketing plan will get your lakefront home on websites that get seen. This website gets thousands of visitors a month and is Metro Detroit's #1 lake website. Give me a call to get your lake home marketed right and SOLD!
If you are looking for a lake home it is good to know what the homes have sold for in the past to give you a guage on what to expect to pay for a home. Here are all the Bitten Lake homes that have sold since January 2008 to November 2011.
252 W PETERSON DR

6/3/2011

79,900

86,000

86

1000

2

1

10377 LAFOLLETTE DR

10/28/2011

134,900

127,000

79.6

1596

3

2

158 FONRO DR

5/17/2010

179,900

178,000

103.

1728

4

2.1

205 CHATEAU LN

12/17/2010

194,500

185,000

108.6

1704

4

2

10341 LAFOLLETTE DR

5/18/2010

229,900

210,000

104.8

2003

4

3.1

25 S OLD US HIGHWAY 23

1/13/2011

285,000

270,000

137.1

1970

3

3.1
Bitten Lake does have lake access homes.
Search Lakefront homes for sale on Bitten Lake in Brighton MI
Location of Bitten Lake
Bitten Lake is located in Hartland Township Livingston County MI. It is south of Bergin Rd, east of Old US 23 and west of US-23.
Bitten Lake Fishing
I have been told that the fishing on the lake is decent.
Other Hartland Township Lakes and Lake homes for sale
Wallace Lake, Long Lake, Blaine Lake, Maxfield Lake and Round Lake
If you are looking for Lakefront property sign up for my
Bitten Lake Waterfront VIP club
get the latest foreclosures and Bitten Lake real estate emailed to you daily, weekly or monthly so you don't miss out on the deals.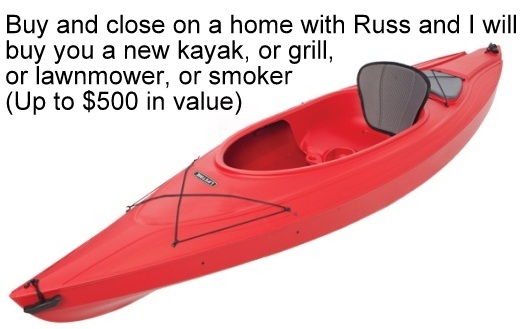 Use the property search or the atlas search button on the left side of this page to start your lake property search today. If you find any home give me a call and we will get you inside to see it. My cell is (248)310-6239.
Russ Ravary your Hartland Lakefront real estate agent
What is your dream? Do you want to retire somewhere warm? Do you want to retire on some island? My clients that have just bought or bought a lake home in the last two years say to me "why didn't I do this years ago." . I myself can't believe I am living the dream.
The ability to go swimming when I want. The ability to untie the boat and go for a little cruise around the lake. All those dreams have become reality. They can become reality for you too. Do you want to be able to come home at the end of the day and relax on your deck or patio and look out at the lake.
Do you want to have a fun place for your kids or grandkids to come back to? Living the dream may be having your friends or family over the weekend. It could be relaxing in the sun. There are so many fun things to do on the lake. Your lake home is your vacation. Many people on the lake think why go on vacation when we live on the lake? Why drive 3 1/2 hours to go up north when you have paradise in your back yard.
I know some lake people that miss weddings, graduation parties because it is a beautiful day on the lake. They are living the dream. The kids jumping off the dock. Your child catching that big fish or your grandchild catching their first fish. Family playing volley ball, corn hole, or ladder ball. Laughing and having fun at the lake. That is what lake living is all about.
Are you ready to live the dream? Give me a call to start your lake home search today (248) 310-6239
My thought for the day
"What is now proven was once only imagined." William Blake
Here are the homes that sold on bitten lake in 2016
9836 BITTEN DRV

$350,000

2,258

4

2.20

Yes

Yes

155 S OLD US HIGHWAY 23

$429,900

2,324

3

2.10

Yes

Yes
Russ Ravary - Metro Detroit real estate agent
Real Estate One
(248) 310-6239 YesMyRealtor@gmail.com
8430 Richardson Rd. Commerce MI 48382
One of
Metro Detroit's top realtors'
selling 85 homes in 2017
Here is what one of my previous client's had to say about working with me as their realtor!
" Dear Mr. Ravary,
We would like to take this opportunity to thank you for all of your support, guidance and knowledge towards the purchase of my first home. You were very kind, friendly and patient during the whole process. The good thing I like about you is that you have never pushed us to buy any home, but walked with us and gave us yr honest opinion about homes we visited. You had never rushed into make a decision but gave us a time to make the decision wisely during the whole process. You made me familiar and explained with some of the real-estate terms and that helped me a lot during the whole process. Even after the home purchased, I know I can still count you for any help towards my home. I would definitely recommend you to my friends/family for their future home purchase! "

~kash patel~
For more information on other lakes, click on one of the links, below.
Island Lake Novi lakefront homes for sale
Check out all the information you can get by clicking here to learn more about Homes for sale on Leonard lake Highland Twp Mi
#bittenlakebrightonmi #bittenlakehartlandmi #bittenlakelivingstoncountymi #bittenlakebrightontownshipmi #homesforsalebittenlakebrightonmi #bittenlakehomesforsalebrightonmi #waterfronthomesforsalebittenlakebrightonmi #privatelakesnearbrightonmi #nonallsportslakesnearbrightonmi #livingstoncountylakes #lakesnearbrightonmi #brightonarealakes