Blind

Lake Dexter MI

information
Cities the lake lies in Dexter

School district for the lake Chelsea, Stockbridge

Streets around the lake are gravel, Paved, private

City water well

City sewer septic, some sewer

Canals on Lake no

Lots over an acre on lake no

Water-ski course n/a

Condominiums no
All sports lake Yes

Private Not really part of the Half Moon Chain of Lakes

Size 63 acres

Maximum Depth 80 feet

Public Access None on lake

Public Beach No

Wake restrictions Unknown

Water Source Unknown
Blind Lake Homes Washtenaw County MI
There are only about 25 lakefront homes on Blind Lake in Dexter. There have only been 5 lake houses that have sold in the last 14 years. So there is not much data on the homes on the lake.
The homes that sold range from 1000 square feet to 2500 square feet.
3 to 5 bedrooms
1 to 2 1/2 bathrooms
Built from the 1930's to present day
No garages to 2 car garages
Some built on crawl spaces some have basements
Ranch, Contemporary, Colonial homes
Blind Lake in Dexter MI is at the end of the Halfmoon Chain of lakes. Some people call it the Patterson Chain of lakes or the Pinckney chain of lakes. The other lakes on the chain are Watson, Patterson, and Bruin.
It does connect to the chain of lakes but only through a low cluvert. So only kayakes, rowboats, and canoes can get to the other lakes.
Most of the land close to the lake (the lakefront land) is private owned though the whole lake is surrounded by Pinckney State Recreation area. The south end of the lake lakefront is Pinckney State Recreation area so there are no private homes there and it is undeveloped. Many of the lakes on the chain are the same way. There are some private homes and there is lakefrontage that is undeveloped because it is state land. It is almost like up north living with more trees and fewer homes on a lake!
The children either go to Chelsea School system or Stockbridge school system depending on which area of the lake that they live on.
If you have any information about the lake such as the depth, all sports or not, source of the water (is it spring fed?), fishing, or the homes on the lake shoot me an email. I would greatly appreciate any information you can share. Or if you have some great photos of the lake or a sunset I would love to put them on the website. Thanks in advance. My email is yesmyrealtor@gmail.com
Blind

Lake

real estate Washtenaw County
What are Blind Lake front homes like? There haven't been many lakefront homes sold in the last few years but most of the them are from 1000 square feet to over 3000 square feet. Some were built in the 1930's all the up to the 2000's.
There have been no homes sold between January & November 2012 on the lake.
Most Blind Lake front properties have 40' to over a 100' of lake frontage. Here are all the lakefront homes that have sold between 2003 and 2011.
8844 ARGONNE
9/10/10
299,000
268,500
265.3
1012
3
1.1
8855 ARGONNE
6/6/08
369,000
330,000
206.3
1600
3
1
8865 ARGONNE
5/17/07
399,900
399,900
216.2
1850
3
1
122 BLIND LAKE(OFF CRESCENT)
8/26/03
425,000
400,000
211.5
1891
4
2
Search Lyndon Twp Lakefront homes for sale
Blind Lake Location
Blind Lake lies in both in Dexter Township and in Lyndon Township Washtenaw County MI. It is north of N Territorial, south of Patterson Lake Rd and west of Dexter-Pinckney Rd .
Blind Lake homes Dexter MI
Do you want a public Michigan lake or a private lake? A private lake is a lake where the general public cannot put a boat on the lake. A public lake may have a DNR access point where there are a certain number of parking spots to put boats in. A public lake may be on a chain of lakes where there may be no public DNR access but the public still has access to the lake because they can get from one lake to the other. For example that would be the Portage chain of Lakes near Hamburg in Livingston County.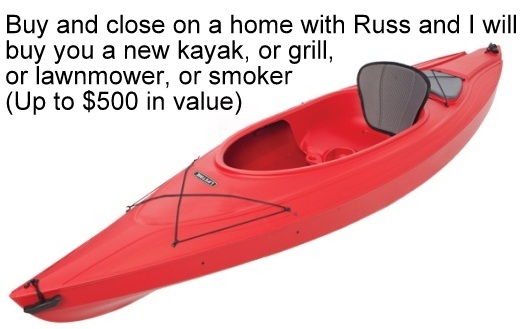 Some lakes have marinas on them like Cass Lake, or Elizabeth Lake. Elizabeth Lake is considered a private lake but there sure are quite a few boats on it. The bigger the lake, the more likely that there are going to be a lot of boats on it. Sometimes home owners will allow their friends to dock their boat at their house. I have seen homes on lake in Oakland and Livingston County where there are two and three different boats tied up at one dock. You know that they are not driving two pontoon boats around.
As I tell most lake home buyers....if the lake is a good sized all sports lake it is going to be busy on the weekend. It is just that way. Some of the smaller all sports lakes are quieter. So private or public is a choice you have to make. Remember if you are just looking at private lakes and cannot find the home you want then you may want to expand your search to public lakes in Southeastern Michigan
Oakland County features some of best Southeastern Michigan lakes on the edge of the Metro Detroit! Breathtaking sunset views, stately mature trees, and lots of water to do what you want on. Metro Detroit area lakes have no rival. Some of our local lakes have islands on them. Some have sandbars where the lake residents gather. Enjoy nature's beauty at its finest and own a lake home or cottage on the pristine waters of an Oakland or Livingston County area lake. Make real estate in Oakland County, Michigan a part of your "American Dream."
Each of our lakes is unique and beautiful in its own way. Cass Lake is Oakland County's premier lake with gorgeous sunsets, 1280 acres of water, and hundreds of lake homes to choose from. Nearby Orchard Lake is smaller with many luxury estate homes. There are about 420 lakes to choose from. Whether you want an all sports public lake or a smaller quieter lake in Oakland County we can help. Search Listings "Michigan Lakefront Homes For Sale"
Oakland County, MI is located approximately northwest of Metro Detroit, but there are lakes to the north, west, and south of the city. I can assist you in finding the lake home or cottage of your dreams. We are your recreational real estate professionals! I hope you enjoy the information on waterfront properties on Blind lake in Dexter Michigan.

Blind Lake Fishing
The lake isn't the best to fish on; as it does not have much vegetation, but here are some fish you could catch....
Blue Gill

Crappie

Northern Pike

Smallmouth Bass

Largemouth Bass

sunfish

perch
Other Lyndon Township Lakes and Lake homes for sale
Hiland Lake, Patterson Lake, Watson Lake, Pickerel Lake, Crooked Lake, Little Portage Lake and Portage Lake
If you are looking for Lakefront property sign up for my
Blind Lake Waterfront VIP club
get the latest foreclosures and Blind Lake real estate emailed to you daily, weekly or monthly so you don't miss out on the deals.
If you are relocating to the Ann Arbor MI area and want to live on the lake give me a call or email me. I will be glad to provide all the information you need to help make your move easier.
Russ Ravary your Dexter area Lakefront real estate specialist
My thought for the day:
"One resolution I have made,
and try always to keep, is this:
To rise above the little things."
John Burroughs
v
Russ Ravary - Metro Detroit real estate agent
Real Estate One
(248) 310-6239 YesMyRealtor@gmail.com
8430 Richardson Rd. Commerce MI 48382
Russ Ravary one of Washtenaw County's top realtors - reviews, and ratings
Here is what one of my previous client's had to say about working with me as their realtor!
" Dear Mr. Ravary,
We would like to take this opportunity to thank you for all of your support, guidance and knowledge towards the purchase of my first home. You were very kind, friendly and patient during the whole process. The good thing I like about you is that you have never pushed us to buy any home, but walked with us and gave us yr honest opinion about homes we visited. You had never rushed into make a decision but gave us a time to make the decision wisely during the whole process. You made me familiar and explained with some of the real-estate terms and that helped me a lot during the whole process. Even after the home purchased, I know I can still count you for any help towards my home. I would definitely recommend you to my friends/family for their future home purchase! "

~kash patel~
For more information on other lakes, click on one of the links, below.
Mohawk Lake real estate for sale
Whitmore Lake lakefront homes for sale
Winans Lake real estate homes for sale
Make a big move this year! Choose one of these Homes for sale on Maceday Lake Waterford Mi
#blindlakemichigan #blindlakedextermi #blindlakewashtenawcountymi #homesforsaleblindlakedextermi #blindlakehomesforsaledextermi #sizeofblindlakedextermi #depthofblindlakedextermi #blindlakehomeswashtenawcountymi #homesblindlakedexter #allsportslakeswashtenawcountymi #privatelakeswashtenawcounty #halfmoonchainoflakes