Bogie Lake real estate Oakland County
Let's discuss Bogie lake in White Lake. Most of our local lakes in Michigan are clean. It is rare that any lake is shut down for swimming because of high bacteria levels. Usually you hear of a Metro Beach being shut down, but is usually after a rain when a city releases sewage into a river. We don't have sewage plants on our lakes in Oakland County.
Bogie Lake Oakland County
Cities the lake lies in White Lake
School district for the lake Huron Valley

Streets around the lake are gravel

City water well

City sewer septic

Canals on Lake yes

Lots over an acre on lake yes

Water-ski course n/a

Condominiums no
Welcome to one of Oakland County's top lakefront realtors Russ Ravary's website. Last year we helped lake buyers and sellers sell over 17 million dollars of homes. 85 buyers. My goal is to aid you in finding the right waterfront home and the right Oakland County Lake that fits you and your family's water activities. What is great about lake living is the scenery. Here are just a few of the beautiful sights you are going to see:
1.) Full Moon over the lake
2.) New Born Ducks scrambling into the water
3.) Snow falling on the lake
Lakefront properties vary widely from lake to lake and even from one side of the lake. Having a good lake realtor can save you valuable time, but also will be able to help you save money. It doesn't matter whether are selling your waterfront home or looking to fulfill your dream of living on the lake we can help you.
I hope this information about waterfront homes for sale on Bogie Lake in White Lake Twp Michigan helps you which Southeastern Michigan Lakes are best for you. . Just browse through the website and you will find all sorts on info on a Michigan all sports lakes, size, and depths of the local lakes in Oakland, and Livingston County. Search Listings "Michigan Lake Homes For Sale"
Waterfront homes & cottages for sale on Bogie Lake in White Lake MI
Between January & October 20, 2012 here's what sold on the lake.
11020 BERYL DR

49000

54000

252

52.6829

1025

1955

Y

11107 SUGDEN LAKE RD

160000

160000

66

98.5221

1624

1978

N

1159 PINECREST DR

349000

325000

18

116.9064

2780

1978

N
So what is Bogie Lake properties and homes like? There are quite a few different Bogie Lake home styles are:
bungalows

cape cods

Newer colonial style homes

ranches from the 1920s to 1950s

split levels
Here is a list of Bogie Lake real estate and homes that sold or were leased between 01/2008 and 11/15/2011, so you can get an idea of some of the lake home prices. Here are more pictures of Bogie Lake in White Lake Twp
11163 SUGDEN LAKE ROAD

10/5/09

139,900

135,000

112.5

1200

3

1

11107 SUGDEN LAKE RD

2/20/09

159,500

150,000

92.4

1624

4

2

1149 PINECREST DR

2/4/11

235,000

220,000

110.34

1994

3

2.1

11092 WINDHURST ST

9/19/11

229,690

229,690

128.5

1788

2

2
Like on some Oakland County Lakes there some very different lake property lot sizes. The old lake front bungalows still sit on 40 - 60 foot lots. But there are other homes that have 100 foot lots. So you have to go there to see if the homes are or are not widely spaced apart.
Most of Bogie Lake homes are level with the lake, but there are 4 or 5 that sit above the lake and have a slope or stairs down to the lake. The roads around the lake are both paved and dirt.
Again Bogie Lake real estate varies greatly. There are the old 1940's 1000 sq foot ranches and there are 1990's 2500 -3500 square foot colonials on the lake. And they can be right next to each other without hurting the value of the neighbors lake property.
It is unlawful to operate a vessel powered by a motor except an electric motor on the lake.
I am looking for local Oakland County lake association information and websites so I can add the link to this website so internet surfers that are looking for the lake association can find it. If you have information about a lake association or it's website you can email me at yesmyrealtor@gmail.com Thanks for all your help
Click here to get the latest list of lake homes on Bogie Lake in White lake Twp Mi.
Bogie Lake White Lake Twp information
All sports lake No - Electric Motors only

Private Yes

Size 50 acres

Maximum Depth 38 feet deep

Public Access No

Public Beach No

Wake restrictions Unknown

Water Source Unknown
There are absolutely no gas motors allowed on Bogie Lake. So if you are looking for an Oakland County Lake with no noise you want to check out Bogie Lake or Green Lake in West Bloomfield.
The school district for Bogie Lake is Huron Valley Schools.
Search White Lake Twp Lakefront homes for sale
Location
Bogie Lake is located in White Lake Township Oakland County MI. It is northeast of Bogie Lake Rd and west of Oxbow Lake Rd. It is south of M-59.
Other Lakes that are near Bogie Lake are Sugden Lake (closest one), Cedar Island Lake, Neva Lake, Oxbow Lake, and Brendel Lake.
Do you have some history about the lake that I do not have? Let's preserve the past by sharing with others for future generations. Send me an email to yesmyrealtor@gmail.com to share the story. I would love to make this site even better for everybody out there.
If you are buying or selling a lake property the size of the frontage on the lake does influence the price of the lake home. Just as the size of the home influences the sales price so does the lake frontage. A hundred foot lot on Maceday Lake in Waterford will be worth more than a 35' lot.
Yes back in the early day's (the 1920's) some lake lots were only 35' because the cottages were too small. Over the years some lake home owners have bought up the neighbors lots, bulldozed other homes down, or split a lot with the neighbor to make their lots bigger. Most lake lots in Livingston and Oakland County range from 35'- to about 150' in general. Of course there are homes that have large lake frontage of over 200'. I have seen some that are over a 1000' feet when they are on a peninsula of a lake. That is always nice because you have a panoramic view from the property and the home. I have even sold a small lake property of 26'. Back in the day they did not have side set backs.
I have seen some lake homes that are only one foot from the lot lines. It is very important when you buy a lake home to get a staked survey if you can. I always recommend to any buyer to look up the property lot lines. I have seen several homes listed this year where they were advertised as lake front yet the property never actually touched the water. It is definitely buyer beware. So be smart and look up the lot lines yourself.
Bogie Lake in White Lake Township
Here are the latest lake house properties listed in Bogie Lake in White Lake, Michigan. Search for listings at "Michigan Lake Homes for Sale".
One of the available single family homes for sale has 4 bedrooms, 3 bathrooms and a living space of 2,756 sq. ft.
You can get in touch with yours truly, Russ Ravary to view this beautiful house. Its front porch is undoubtedly inviting, and it has a newly renovated kitchen with ample storage. It has a great room with a vaulted ceiling which also helps with the ventilation. Hold a party anytime because you can always take pride in the scenic views of your lakefront home.
This kind of property has an asking price of $414, 900.
If you want a smaller property that's just right for you, there is a 3-bedroom, 1 bathroom house for $144, 900. Enjoy every minute of lake house living and go out anytime to enjoy the water activities that the lake offers.
Fishing
There are the usual fish in the Lake.
Blue Gill

Crappie

Northern Pike

Smallmouth Bass

Largemouth Bass
Oakland County Lake foreclosures are few and far between. So if you see one you need to act quickly because many times the sell quickly. Email me at Yesmyrealtor@gmail.com for your list of Oakland County Lake foreclosures.
Other White Lake Township Lakes and Lake homes for sale
Other nearby Lakes include Cedar Island Lake, Sugden Lake, Neva Lake, Brendel Lake, and Fox Lake
If you are looking for a Lake home in White Lake and really want to find a lake home soon join my
Bogie Lake Waterfront VIP club
You will get the latest lake foreclosures and Bogie Lake waterfront home emailed to you weekly or daily. Email me at yesmyrealtor@gmail.com
Russ Ravary your White Lake Township Lakefront real estate specialist
This website is Metro Detroit's largest lake home website giving lake home sellers the greatest exposure to potential buyers that want the lake lifestyle. We get thousands of visitors a month that are looking for a lake home.
So if you are looking to sell your lake home soon give me a call to get it sold!
My thought for the day:
"I have not failed.
I've just found 10,000 ways
that won't work."
Thomas Edison
Thinking of buying a lake home? Get the latest lake listings so you do not miss out on the best home. Click below I'm Ready for a Lake Home!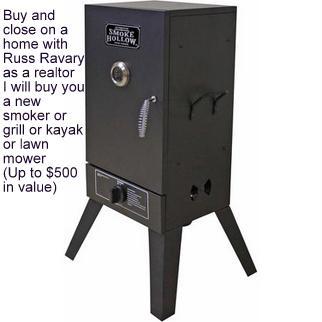 Here are 2016's sold homes on Bogie Lake
| | | | | | | |
| --- | --- | --- | --- | --- | --- | --- |
| 1075 PINECREST | $249,900 | 956 | 2 | 2.00 | Yes | Yes |
Russ Ravary - Metro Detroit real estate agent
Real Estate One
(248) 310-6239 YesMyRealtor@gmail.com
8430 Richardson Rd. Commerce MI 48382
Lakefront homes in Oakland County & Lake information

(also Livingston County, and Washtenaw County)

For more information on other lakes, click on one of the links, below.

Waumegah Lake lakefront properties

Lower Long Lake waterfront properties

Duck Lake waterfront real estate
Find out more about your favorite realtor here Russ Ravary | Homepage
Be up to date on Homes for sale on Orchard Lake Orchard Lake mi