Bridge

Lake

real estate Oakland County MI
I don't know if you can really say that any home is really on the lake. There are some homes on Hillcrest, Lakeshore, and Cobblestone that face the lake but there is woods and marsh land in some spots between the lake and the houses.
Bridge Lake okland county mi
Cities the lake lies in Springfield

School district for the lake Clarkston

Streets around the lake are gravel

City water well

City sewer septic

Canals on Lake no

Lots over an acre on lake yes

Water-ski course n/a

Condominiums no
There are a few other houses that overlook the lake on the north side of the lake and they have a little association area that is down by the lake. Other than that most of the lake is undeveloped.
There is one commercial property that is very close to the lake.
This is the last Bridge Lake home that sold was back in 10/2006. It was a fixer upper on about 2 1/2 acres.
Between January & October 20, 2012 here's what sold on the lake.
9172 LAKEBLUFF DR

599900

595000

7

165.0485

3605

1998

N
Bridge

Lake

Springfield Twp MI information
Bridge Lake in Springfield Township Michigan is what I would call a natural lake. Lots of wet lands, cattail, and marsh area around the lake. I couldn't get real close to the lake because of the marsh areas. The lake is a long narrow lake.
One of the best things about buying a waterfront home in Southeastern Michigan is the ease of getting to your lake property any time of the week. No 3, 4, or 5 hour drives up north to relax. No worrying about what is happening to the lake property and being able to get there to fix the problem. I can't tell you how many times I have left work earlier to get to the lake on a hot summer day. When you buy a lakefront house in Southeastern Michigan the time factor is huge. You can run over to the house after work, or you can skip work and be at your lakefront getaway in less than hours. You could be on the pontoon watching the sunset with a cold drink in your hand. The kids could be swimming in just a short ride. That is what is great about buying a lake property in Oakland County.
On this page you will find great information about waterfront real estate on Bridge lake in Springfield Michigan. If you have questions about the lake home buying process or about a lake give me a call on my cell at (248) 310-6239. Just browse through the website and you will find all sorts on info on all sports lakes, size, and depths of the local lakes in Oakland, and Livingston County. Search "Michigan Waterfront Homes For Sale"
CLICK HERE TO GET THE LATEST LIST OF LAKE HOMES FOR SALE
The children on the lake go to Clarkston Schools.
Search Springfield Twp Lakefront homes for sale
There are no more lake properties being made. So there will always be a demand for Southeastern Michigan lake homes. A local lake home usally holds it's value better than a regular home.
Bridge Lake Location
Bridge Lake is located in Springfield Township Oakland County MI. It is north of Dixie Hwy and I-75, south of Davisburg Rd, and southwest of Holcomb Rd.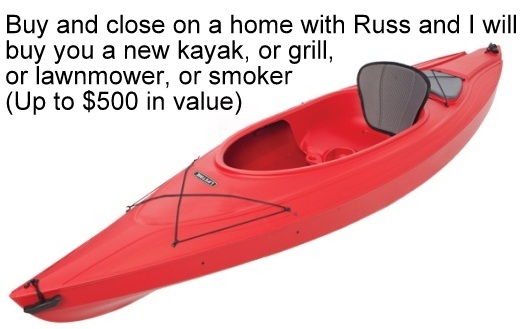 If you have the dream of living on the lake one of the first things I would suggest to you is to figure out what type of lake you want. How you do that is to answer some of these questions.
1.) Are you active? Do you want to water ski, wakeboard, or tube. If so then you need a powerboat lake, an all sports lake
2.) Are you looking for a fishing lake? Sometimes a private lake with little boating pressure has better fishing.
3.) Are you a kayaker or a sailor? A person that wants to sail will need a bigger wider lake. A kayaker may want a lake that is not so busy.
4.) Do you hate noise? Then you may want an electric motor lake. Or maybe a lake that you cannot have jet skis on. Or maybe you would be happy with some peace and quiet before 10 or after 6. Some lakes have lake rules and hours when boats can make a wake
These are just some of the questions you need to be asking yourself when buying a lake home. Knowing whether you want an all sports lake, a fishing lake, a non motorized lake, a big lake or a small lake will help you narrow your search and save you time when looking for lake homes
Bridge Lake in Oakland County
I aim to give you the latest updates for each of the lakes in Oakland County, Michigan.
I've already written a long article for Bridge Lake in Oakland County and if you have not read it yet please make sure to equip yourselves with some of the basic information about this beautiful lake.
I still have one thing to say about Bridge Lake in Oakland County, it's worthy. Worthy to be explored since the land is very much undeveloped and you can be the rare ones who can see how promising this area of Springfield is.
Honest answers to your questions about moving to Bridge Lake can be answered by an experienced REALTORⓇ in this area.
You can call me, Russ Ravary, anytime at 248-310-6239.
Search for Listings at Michigan Lake Homes for Sale.
Fishing
I have no information on the fishing on the lake. If you have any information email me at yesmyrealtor@gmail.com
Other Springfield Lakes and Lake homes for sale
Bridge Lake homes for sale and information
Softwater Lake, Susin Lake, Dixie Lake, Wah-me-gah Lake, and Deer Lake are all close by.

My
Bridge Lake Waterfront VIP club
can help you get the latest foreclosures listing and Bridge Lake homes emailed to you daily or weekly so you don't miss out on getting a great lake home!
This is just a general guide to the lake of what I know and can see. Many times there are houses I haven't seen. I always recommend to take a drive by the lake and check it out. Don't take what is here as gospel! There are so many beautiful lakes in Oakland County so I'm sure there is a lake for you.
Russ Ravary your Springfield Lakefront real estate specialist
My thought for the day:
Nature made us individuals,
as she did the flowers
and the pebbles;
but we are afraid to be peculiar,
and so our society resembles
a bag of marbles,
or a string of mold candles.
Why should we all dress
after the same fashion?
The frost never paints
my windows twice alike.
~ Lydia Maria Child ~
Is moving in your future? Planning your next move ahead of time takes the stress out of moving.
Click the button below to find out
Russ Ravary - Metro Detroit real estate agent
Real Estate One
(248) 310-6239 YesMyRealtor@gmail.com
8430 Richardson Rd. Commerce MI 48382
Michigan lake links
For more information on other lakes, click on one of the links, below.
Silver Lake real estate for sale
Tell me what you like baout seeing Homes for sale on Pleasant Lake Waterford MI