Briggs Lake real estate Livingston County
Briggs Lakefront homes in Brighton MI were mainly built between 1930's and the 1980's. Most of the lakefront homes are between the little 800 square foot ranchs to larger 2500 square foot colonials and bungalows.
Briggs Lake Livingston county
Cities the lake lies in Green Oak Twp.


School district for the lake Brighton

Streets around the lake are Paved

City water well

City sewer sewer sanitary

Canals on Lake no

Lots over an acre on lake no

Water-ski course n/a

Condominiums no
There are two large contemporary or split level homes that were built on Grand River. One is 7900 square feet and one is 5900 square feet. One is also part commercial business. Both have 6 bedrooms and 5 bathrooms. But these two homes are not the norm for Brigg's lake homes. Most are much smaller under the 1800 square foot size.
There is a motel on the north side of the lake. There is a gravel road around most of the lake.
Have a great sunset photo? Or a good skiing, or action photo of the lake? Or even a photo of your family's fishing catch? I am looking for great photos to put on the website if you would like to share. You can email them to yesmyrealtor@gmail.com Be sure to tell me which lake it is from. Thanks in advance for helping make this the best lake website in Southeastern Michigan
Briggs

Lake

Brighton MI information
Briggs Lake is in Green Oak Township and Brighton Township, but most people say Brighton MI. The children that live on the lake go to Brighton Schools.
The lake is a no motor lake. There is no legal or formal lake association to legally create by laws to make a no motor lake. But there is a gentlemen's agreement to keep the quiet setting.
Lake properties on Briggs Lake Brighton MI
Between January & October 20, 2012 here's what sold on the lake.
6340 SPORNY DR

1500

1500

30

1.4312

1048

1950

N

6200 BRIGGS LAKE DR

2250

2200

9

0.8333

2640

1930

N

6455 ACADEMY DR

75000

70000

15

82.3529

850

1950

N

6048 Briggs Lake Drive
Here are all the lakefront homes that have sold or been leased between 1/2008 or 11/20/2011.
6200 BRIGGS LAKE

2/4/10

1400

1400

2500

4

3

6368 MAPLEHILL DR

8/25/10

45,900

39,000

45.6

856

3

1

6350 MAPLEHILL DR

4/1/11

64,900

60,000

55.6

1080

2

1

6519 KNOX DR

11/14/11

61,000

71,000

62.2

1142

2

1.1

6060 BRIGGS LAKE DR

3/6/09

100,000

96,000

170.2

564

1

1

6474 EDGEWOOD DR

8/29/08

149,000

137,500

109.8

1252

2

1

6116 BRIGGS LAKE DR

4/21/11

160,000

140,000

94.6

1480

4

1.1
What do you really want in a Livingston County or Oakland County lake home? Is it more about the lake, the price, the travel time, or about the lake house itself? Knowing your criteria will help me your Realtor narrow your search to specific areas. We want you to get a waterfront home that really fits your needs. I will be able to point out other lakes in Oakland County or other waterfront real estate that you may have not known about. Over the years I have collected information about Southeastern Michigan lakes to help my clients narrow down their search. Your wants and needs are important to me and finding you're the right lake and lake home is important.
Buying a Southeastern Michigan lake home is different than buying a home in a subdivision. It's not like buying a Northville home or a home in Rochester. We are adding the size, and type of lake. The type of lake bottom i.e. whether is sandy or mucky. We even have to consider sunsets, and type of terrain. Knowing lake homes on Briggs lake in Brighton Twp. Michigan may help you make an easier decision. I hope this page helps you. Just browse through the website and you will find all sorts on info on all sports lakes, size, and depths of the local lakes in Oakland, and Livingston County. Search the newest foreclosures & regular listings "Oakland County Lake Foreclosures For Sale"
You can find lake access homes near Briggs Lake
Click here to find the latest list of homes for sale on Briggs lake in Green oaks Twp, Mi.
Briggs Lake Location
Briggs Lake is located in Brighton Township Livingston County MI. It is south of Grand River Rd and east of US-23.
Briggs Lake Fishing
The lake is known for it's good fishing.
Blue Gill

Largemouth Bass
Save us to your computer favorites so you can find the website easily!
Other Brighton Township Lakes and Lake homes for sale
Pickerel Lake, Fonda Lake, Island Lake and Woodruff Lake
If you are looking for Lakefront property sign up for my
Briggs Lake Waterfront VIP club
get the latest foreclosures and Briggs Lake real estate emailed to you daily, weekly or monthly so you don't miss out on the deals.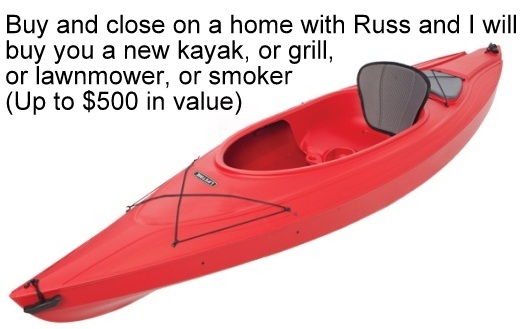 If you are moving to the Brighton area and want a lakefront home then you have quite a few lakes to chose from. Give me a call to talk about which lake you would like.
Are you thinking of selling your lakefront home? If you are then you may want to spruce your waterfront home up. Todays home buyers want that fixed up, move in ready home. They want the freshly painted walls, the granite counter tops, the new carpet, the refinished hardwood floors, the updated kitchens and baths. Todays lake home buyers do not want to see paneling, wall paper, or old cabinets. Today's buyers prefer kitchens that have views of the lake, larger master bedrooms with views of the lake, and open layout homes.
You may not be able to change your layout, or open your kitchen up to get a lake view but you may be able to take that old wall paper down. You could paint, or update the carpet. What you do should be compared to how much the sales price will increase. You do not want to spend $30,000 updating the kitchen to get $20,000 back. You do not want to spend $20,000 to finish the basement if you only get a $10,000 return.
Recently a 800 square foot home with no basement on a canal got $200 a square foot. It sold at such a high price because it was pristine and totally updated. It sold in under a week! Other homes that were in need of work have been sitting on the market for three months or more. Some of these fixer uppers could have sold sooner if only the sellers took a little time to get them ready to sell.
Russ Ravary your Brighton Lakefront real estate specialist
My quote of the day
"Character is doing the right thing
when nobody's looking.
There are too many people who think
that the only thing that's right is to get by,
and the only thing that's wrong is to get caught."
~ J.C. Watts
Here are the homes that sold in 2016 on Briggs Lake
6445 Academy DRV

$95,500

850

2

1.00

No

Yes

6456 EDGEWOOD

$179,900

1,964

5

3.00

No

Yes

6249 ACADEMY DR

$234,000

1,258

3

2.00

Yes

Yes
Russ Ravary - Metro Detroit real estate agent
Real Estate One
(248) 310-6239 YesMyRealtor@gmail.com
8430 Richardson Rd. Commerce MI 48382
Southeastern Michigan Lake homes & Lake data
For more information on other lakes, click on one of the links, below.
Cedar Island Lake real estate for sale
Lakes in White Lake Township MI
Silver Lake waterfront homes and cottages for sale
Take a look at these Forest Lake Sales
Watch our Dixie Lake Video
Go check out Homes for sale on Portage Lake Hamburg Mi