Brighton Lake real estate Livingston County MI
Brighton Lakefront homes are the common mix of Livingston County Lakefront homes. Some are old lakefront cottages from the 1940's and there are newer colonials that were built in the 2000's.
The range of the waterfront properties go from 900 to 7789 square feet. Even the lakefront properties are a wide mix from 40' to 200' of lake frontage. There are some homes that have up to an acre of property on the lake.
Brighton Lake Brighton Mi
Cities the lake lies in Brighton , Genoa

School district for the lake Brighton

Streets around the lake are paved

City water some city, some well

City sewer sewer sanitary

Canals on Lake yes

Lots over an acre on lake yes

Water-ski course n/a

Condominiums yes
So you can find almost any style, any size, and any age of home on Brighton Lake. On the north and west side of the lake you will generally find more uniformity with large homes. In some spots on Brighton Lake Road there are a few homes that are close to the road.
Brighton Lake Genoa Township - Brighton MI information
Brighton Lake is in both Brighton and Genoa Township. The lake properties are highly sought after for many reasons. The closeness of downtown Brighton, the easy highway access, and being a large 600 acres private all sports lake are huge draws for lakefront buyers. So you will be paying a little more for lake properties than some of the surrounding lakes like East or West Crooked Lake.
Lakefront homes for sale on Brighton Lake in Brighton MI
Between January & October 20, 2012 here's what sold on the lake.
1218 BRIGHTON LAKE RD

1050

1050

18

1.0937

960

1950

N

1173 BRIGHTON LAKE RD

109900

105000

133

92.5925

1134

1985

N

922 BRIGHTON LAKE RD

119900

124000

4

114.8148

1080

9999

N

1131 Brighton Lake

129900

125000

81

91.1078

1372

1985

N

1218 BRIGHTON LAKE RD

199900

180000

30

187.5

960

1955

N

932 BRIGHTON LAKE RD

193000

185000

7

135.5311

1365

1979

N

1360 SEWARD CT

229000

225000

172

102.2727

2200

2003

N

7256 FOREST WAY

458600

440000

245

116.8658

3765

2001

Y

5417 RIVER RIDGE DR

499900

475000

150

140.0353

3392

2007

N

5389 HIDDEN PINES DR

525000

500000

89

187.6172

2665

1996

N

7304 FOREST WAY

619000

575000

122

123.8957

4641

2001

N

5397 WYNDAM LN

599900

579000

352

160.1216

3616

2001

N

5479 RIVER RIDGE DR

849000

849000

63

149.5771

5676

2000

N

5746 LAKE RIDGE DR

1049000

940000

315

177.7609

5288

1994

N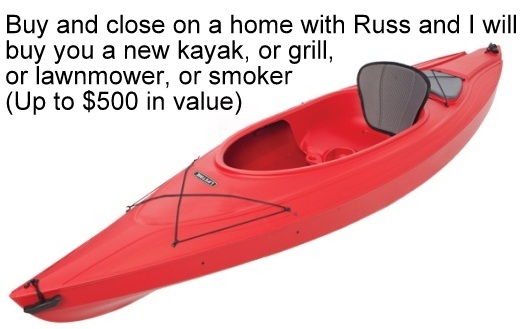 Here is a list of Brighton Lake front homes that have sold during the period 1/2010 to 11/10/2011.
6076 BRIGHTON LAKE RD

9/10/10

5000

5000

5074

7

5.1

978 LAKESIDE DR

9/9/11

159,000

135,000

150

900

2

1

946 BRIGHTON LAKE RD

12/31/10

175,000

161,000

115.2

1398

3

1

1322 BRIGHTON LAKE RD

6/10/11

299,000

250,000

142.1

1760

3

2

1318 BRIGHTON LAKE RD

12/13/10

349,000

265,000

241.

1100

3

1

1024 BRIGHTON LAKE RD

4/29/11

364,900

340,000

188.5

1804

3

2

5567 ARBOR BAY CT

7/1/11

675,000

675,000

172.8

3907

4

4.1

5278 ARBOR BAY DR

7/23/10

750,000

695,500

231.8

3000

3

3.1

5936 BRIGHTON LAKE RD

8/4/10

899,000

810,000

223.4

3626

6

5.1

6077 WYNDAM LN

7/1/10

949,900

850,000

152.7

5565

4

3.1

6041 WYNDAM LN

11/3/10

1,199,000

950,000

121.9

7789

6

5.2

The children that live on the lake go to Brighton Schools.
Brighton Lake is an interesting lake in that it is an all sports lake but at the same time it is electric motors for some of the residents. When Pine Creek subdivision was built the homes in the subdivision had the restriction of electric motors only. So when buying on the lake be sure to ask if the property
All sports lake Yes ***- see notes below

Private Yes

Size 150 acres

Maximum Depth ? feet

Public Access No

Public Beach No

Wake restrictions Unknown

Water Source Unknown
Pine Creek Ridge Association has a club house, beach, and dock. Pine Creek Ridge subdivision is what I would call an "upper end" subdivision.
We know waterfront properties
We're so fortunate to have thousands of lakefront homes and cottages throughout Metro Detroit area and the surrounding counties. It makes it great to be able to have a year round house on a lake and not have to travel to enjoy the lake. And as your local lakes area real estate specialists, I am uniquely qualified to help you look for waterfront properties for sale in your desired area. Below on this page is some of the information I have gathered about Brighton Lake waterfront homes in Brighton Twp. Michigan.
Whether you're looking for a lake house that can accommodate weekend guests or a full sized year round lake property for your immediate family, you'll find plenty of lake houses for sale in Southeastern Michigan. Work with a local lakeshore specialist to help you find the right location and lake property for you. There are over 420 lakes in Oakland County and there are many lake front homes to choose from. Some are all sports lakes and some are not. It takes a lake realtor to really know and point out some of the lakes you may not know about. Too many lake home buyers start out with a realtor that is not qualified or doesn't know enough about our local lakes. I have had many clients buy homes on lakes they knew nothing about until I showed them the lake, but the lake fit them and their family better than other lakes they had seen. They found their dream lake home! Lake real estate is unique so don't trust your future on a realtor that doesn't know the lakes in Southeastern Michigan. Search lakefront home listings in Oakland County
Search Brighton Twp Lakefront homes for sale
Brighton Lake Location
Brighton Lake is located in Brighton Township Livingston County MI. It is south of Brighton Rd/Main St, north of Brighton Lake Rd and east of Bauer Rd.
Livingston County lakes vary so much from lake to lake and even from one side of the lake to the other. You could have a sandy lake bottom on one side of the lake and mucky on the other. Some lakes are all sandy bottoms. Others are all mucky. The easiest way to check whether it is sandy or mucky is to get into the lake. That is why it is smart to buy a lake home when the ice is off the lake. Sometimes the lake bottom is sandy for 10 or 15 feet then gets mucky. Usually if the lake listing does not proclaim sandy lake bottom....then it does not have it.
The next part of lake frontage that you may want to consider is vegetation or vegetation free lake front. Usually a mucky lake front invites lily pads and cattails. Because of DNR rules you cannot just go out and rip out lily pads and vegetation in front of the home. So do not buy a lake home thinking you can change the waterfront drastically. Sure some lake home buyers do the midnight lily pad weeding or put down chemicals at night to kill the vegetation....but it is illegal and still will take several years to do.
Sometimes if the lake has not been used in years there will be a little bit of vegetation out front. That is usually easily cleaned up. This usually is the case when the sellers are older and have not used the lake in years. By the time the kids and grandkids use the lakefront all summer it will be clean again. Many lake home owners have a large rake (a landscape rake) to rake up seaweed, and rocks. It is a great tool to have.
~~~~~~~~~~~
So many of the good lake homes get sold before the average buyer even gets to see them. I have seen homes sell in under a week. The good lake homes go quick. If you want the latest lake home listings emailed to you daily so you can look at them at your leisure.
Click Here to Join My Lake VIP Home Buyer Club
Don't miss out on the best lake deal!
Here are the sold homes from 2016 on Brighton Lake
922 BRIGHTON LAKE RD

$259,900

1,080

2

1.00

Yes

Yes

969 LAKESIDE

$425,000

2,079

4

3.00

Yes

Yes

5985 HARTFORD WAY

$899,900

3,268

4

3.10

Yes

Yes

5936 Brighton Lake RD

$1,100,000

3,626

6

5.10

Yes

Yes

5419 LAKE RIDGE DR

$1,100,000

5,035

5

4.20

Yes

Yes

5621 ARBOR BAY CRT

$2,500,000

7,323

4

5.20

Yes

Yes
Brighton Lake Fishing
Blue Gill

Crappie

Northern Pike

Smallmouth Bass

Largemouth Bass
Other Brighton Township Lakes and Lake homes for sale
Brighton Lake homes for sale and information
If you are looking for Lakefront property sign up for my
Brighton Lake Waterfront VIP club
get the latest foreclosures and Brighton Lake real estate emailed to you daily, weekly or monthly so you don't miss out on the deals.
If you are moving to Brighton Michigan Woodland Lake, West and East Crooked Lake, and Brighton Lake are great all sports lakes that are just a short drive to the city center. Email me with any questions about any of the lakes yesmyrealtor@gmail.com
Russ Ravary your Brighton Lakefront realtor
My thought for the day:
"A man who views the world
the same at fifty as he did at twenty
has wasted thirty years of his life."
Muhammad Ali
Russ Ravary - Metro Detroit real estate agent
Real Estate One
(248) 310-6239 YesMyRealtor@gmail.com
8430 Richardson Rd. Commerce MI 48382
For more information on other lakes, click on one of the links, below.
Peninsula Lake waterfront homes for sale
Union Lake waterfront homes for sale
are looking to be near a lake but not on the lake? check out Public Lakes Oakland County
Maceday lake is located in Waterford mi and is an awesome lake to live on check out Maceday Lake Sales
White Lake is a great area to live check out the Homes for sale on Round Lake White lake MI
#Brightonlakebrightonmi #brightonlakelivingstoncountymi #homesforsalebrightonlakebrightonmi #lakehomesforsalebrightonlakebrightonmi #brightonlakehomesforsalebrightonmi #biglakesnearbrightonmi #howbigisbrightonlakebrightonmi #howdeepisbrightonlakebrightonmi #allsportslakesnearbrightonmi #bestlakesnearbrightonmi #bigallsportslakesnearbrightonmi #livingstoncountyallsportslakes