Buck Lake Waterfront homes Livingston County
Buck Lake waterfront properties are mainly older smaller 800-900 square foot cottages. Most of Buck Lake homes are ranchs or bungalows. Though there are some two story houses on the lakes that are about 2000 square foot. I did notice one good sized home that I would estimate to be over 2500 square foot. That is just a guess. But I would call most of these Livingston County Lakefront cottages.. But I think many of them are year round lake front homes.
Buck Lake Livingston County
Cities the lake lies in Orion, Rose, Hamburg

School district for the lake Pinckney, holly, lake Orion

Streets around the lake are gravel, paved

City water well, water at street

City sewer septic, sewer sanitary

Canals on Lake yes

Lots over an acre on lake yes

Water-ski course n/a

Condominiums no

Some of Buck Lake waterfront homes are on fairly flat ground, but there are some that sit above the lake and require steps to get down.
Children living on the lake attend Pinckney Schools
Between January & October 20, 2012 here's what sold on the lake.
9900 GALATIAN DR

1100

1100

38

0.9708

1133

1948

N

6466 Buckshore

40000

25000

84

21.2585

1176

1945

N

6304 HIAWATHA RD

31900

27500

1

23.2459

1183

1955

N

6321 HIAWATHA RD

55000

57000

83

52.1978

1092

1977

N

6348 BUCKSHORE DR

63000

70000

11

92.7152

755

2009

N

9541 SUNNYSIDE RD

119900

117500

414

72.1744

1628

1955

N

6368 BUCKSHORE DR
Here is a list of Buck Lake homes that have sold between January 2008 and November 2011.
9840 GALATIAN DR

5/27/11

900

900

850

2

1

6348 BUCKSHORE DR

11/17/09

100,000

96,000

128

750

2

1

9808 GALATIAN DR

6/8/10

175,000

165,000

153.5

1075

2

2

6270 BUCKSHORE DR

6/18/08

188,700

180,000

120

1500

3

1
Buck Lake Hamburg MI information
All sports Yes

Size 43 acres surface area

Deepest spot ?

Overall depth Unknown to me

Wake Restrictions ?

Public Beach No

Public access No

Public access parking No public access

Water Source ?

Lake Association Multiple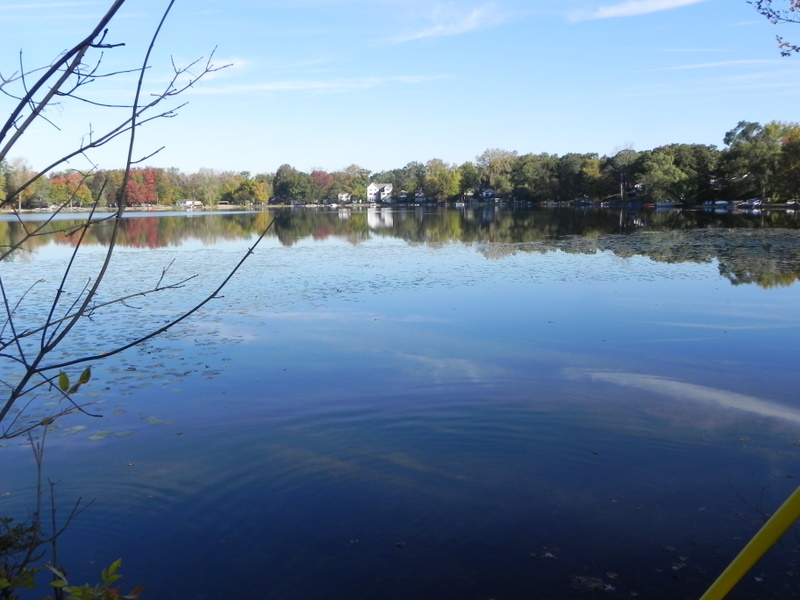 Click here to find the latest listings of homes for sale on Buck lake in Hamburg Twp, Mi.
Welcome to The Best Lake Home Website in Southeastern Michigan!
We offer you more information on lake houses, the lake life style, and our local lakes than other website. Thousands of lake home buyers and sellers visit this site to view listings and get information on sold homes on each lake. If the lake is in Southeastern Michigan we try to add it to the site so you can read about it. You will be able to search 1000's of Metro Detroit lakefront home listings right here. Whether you are looking for the perfect fishing lake or a big all sports lake we can help find the lake that fits you and your family.
My site celebrates living on the lakes in Oakland County and Southeastern Michigan. Whether it is canoeing or kayaking on a peaceful lake, or pontooning with other party boaters we share your enthusiasm for the lake life. We try to tell you whether the lake has a ski course and even try to tell you if it is one of the few lakes that has a bar or restaurant on it. From fishing to stand-up paddle-boarding and wakeboarding nothing beats the lake for sheer enjoyment. And at days-end, what could close out the day better than a quiet fire on the beach? This is what the lake life is all about. I understand the lake lifestyle because I live on the lake. I live on White Lake. So I can point out factors about lake living that you may not even have thought about. I hope this page on lakefront properties on Buck Lake in Hamburg Michigan. Search Home and Cottage Lake Listings "Michigan Lake Homes For Sale"
Search Buck Lake waterfront homes for sale and surrounding area

The size of Buck Lake is 43 acres.. Buck Lake is just a small round lake. There are no canals or fingers off the lake. Buck Lake Livingston County is a private all sports lake. It is one of many Livingston County MI small lakes. There is not a lot of lake traffic as it is a small lake.

You can see the lake off M-36. Hiawatha Beach association is on Northwest side of the lake.
Lakefront properties on Buck Lake Hamburg MI
Here are the homes sold from 2016
130 ERIE CRT

1

3

1,386

$1,800

$1,800

07/28/2016

Lake Front

417 BLUEWATER DR

1

3

1,112

$99,999

$110,000

05/19/2016

Lake Front

9776 GALATIAN DRV

2

2

984

$134,900

$140,000

02/29/2016

Lake Front

443 BLUEWATER DRV

1

3

1,067

$158,000

$146,750

12/08/2016

Lake Front

6310 Buckshore

2

3

1,850

$185,000

$185,000

01/28/2016

Lake Front

8920 BUCKHORN LAKE RD

2

2

1,402

$206,000

$196,000

12/02/2016

Lake Front, Lake/River Priv

487 Blue Water

2

3

1,767

$230,000

$230,000

12/16/2016

Lake Front

6396 BUCKSHORE

2

3

1,216

$239,000

$239,000

05/25/2016

Lake Front, Lake/River Priv

190 ONTARIO CRT

1

3

2,068

$249,900

$248,500

07/06/2016

Lake Front, Lake/River Priv

6504 BUCKSHORE

3

4

2,148

$279,900

$271,500

04/01/2016

Lake Front, Lake/River Priv

8860 BUCKHORN LAKE RD

2

4

3,830

$335,000

$315,000

12/19/2016

Lake Front

9760 GALATIAN DR

2

3

2,782

$339,000

$343,000

05/25/2016

Lake Front
Buck Lake location
Buck Lake is located in both Hamburg Township MI. Buck Lake is located south of Winans Rd, East of Chilson Road, north of M-36 and Hamburg Rd.

Buck Lake is right next to M-36. Buck Lake is also very close to the Chain of Lakes, but it is not part of the Portage Chain of Lakes. Winans Lake is also very close to the lake.

Buck Lake Public Access

There is no public access on Buck Lake.

Buck Lake Fishing

I honestly don't know what type of fish are in Buck Lake but I would guess there are Crappie, Bluegill, rock bass, and Largemouth Bass. There might even be a few pike, and some smallmouth bass.

If you are looking for Lakefront property sign up for my

Buck Lake Waterfront VIP club

get the latest foreclosures and Buck Lake real estate emailed to you daily, weekly or monthly so you don't miss out on the deals.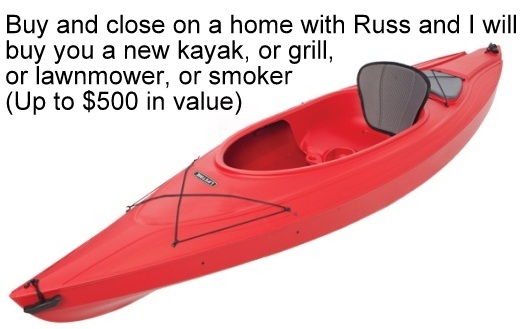 Buck Lake General info
The roads around Buck Lake are dirt roads. The kids that live on the lake go to Pinckney Schools.
One of the many questions I hear over and over is....How much does the crummy house next door drag my house's value down or this lake home's value down? It is very common on Metro Detroit lakes that a big beautiful home is right next door to a crummy or ugly house. You can have a $500,000 lake home next to a fixer upper or a tear down home.
It is not unusual. So how much does the crummy house next door bring the value down? Of course some lake home buyers will not buy the nice home next door to the crummy house. So you may eliminate some lake home buyers because of that house.
Some people do not care. They are just happy getting the home of their dreams. During the time that they live there the home may be sold, or renovated. You never know. There is such a limited amount of lake homes out there. Some buyers are constantly looking for the good bones house that they can remodel and make their own. Sometimes if the lake lot is big enough the home may be added on to or completely torn down and re-built. So it is up to you the buyer whether you can handle living next door to a crummy house.
My thought of the day:
"Usually when people are sad, they don't do anything.
They just cry over their condition.
But when they get angry, they bring about a change."
Malcolm X
Russ Ravary - Metro Detroit real estate agent
Real Estate One
(248) 310-6239 YesMyRealtor@gmail.com
8430 Richardson Rd. Commerce MI 48382
One of
Livingston County best realtors with good ratings and reviews
on Zillow, Trulia, and Angies list
Here is what a previous client had to say about me!
A year ago my husband and I started looking for a house with the help of Russ Ravary. We thought this search would take a long time. With the technology we had available we were successful after 3 months. It took us over a year to find the house the last house we bought. We know what we wanted exactly. Russ used the Internet and e-mail to keep us up to date on the houses that had just gone on the market, the length of time they were on the market, and all the public record data. I never thought I would have a house on a lake with all these features.
My biggest obstacle was putting our house up for sale. When we put the bid on the new house and it was accepted, Russ said it was time to put the old "For Sale" sign up. I wasn't ready! First we hadn't told any of our neighbors, second we weren't quite done putting the finishing touches on the house and third we were going on vacation and I didn't want people in the house while we were gone.
It took over a week for me to be convinced that this was the right thing to do. After several talks at our kitchen table I said yes. Russ knew the faster we got the house up for sale in the spring the better our chances were to sell it. The sign went up the day after we left for vacation. I was worried on Sunday because that was the first (and only) Open House. On Saturday we were on our way to the airport to come home, Russ called us with the news...there was a bid on the house! I couldn't believe it the house was sold in a week!!!! Homes in our market were taking over six months to sell.
People always ask what we did to sell the house so quickly. My answer is to trust your Sales Agent. He/she is in this business and deals with it everyday so you need to trust his/her expertise. Some of the advice we got was to get rid of the clutter, make it less personal and the big one remove the flowered wallpaper. Russ was forthright in giving advice on how to make the home more saleable. Sometimes I did not like what Russ had to say about the house, but we did what he said. And it worked. We sold it in 7 days for 97% of the selling price. It was a combination of luck and doing the rights things to get the home ready for sale. Russ came through 3 times telling us what to do.
Luckily, I (we) listened to what Russ say. I'm so grateful for everything he did for us, we are now enjoying our new home...sorry Russ for making you a little crazy!
For more information on other lakes, click on one of the links, below.
Little Portage Lake lakefront homes
Check out our Valuable Resources
Check out these Baseline Lake homes
Along with Baseline Lake, these lakes are also great Gut Lake
Call me to tour Homes for sale on Square Lake Bloomfield MI (248)310-6239
If you are ready to start looking for your dream lake home and do not want to miss out on the best lake home deals get the latest home listings emailed to you. Click the button below to get started.