Cedar Island Lake White Lake MI
Welcome to The Best Lake Home Website in Southeastern Michigan!
We offer you more information on lake houses, the lake life style, and our local lakes than other website. If the lake is in Southeastern Michigan we try to add it to the site so you can read about it. You will be able to search 1000's of Michigan lakefront home listings right here. Whether you are looking for the perfect fishing lake or a big all sports lake we can help find the lake that fits you and your family.
Cities the lake lies in White Lake

School district for the lake Walled Lake, Huron Valley

Streets around the lake are paved, private

City water well

City sewer septic

Canals on Lake yes

Lots over an acre on lake yes

Water-ski course n/a

Condominiums no
My site celebrates living on the lakes in Oakland County and Southeastern Michigan. Whether it is canoeing or kayaking on a peaceful lake, or pontooning with other party boaters we share your enthusiasm for the lake life. From fishing to stand-up paddle-boarding and wakeboarding nothing beats the lake for sheer enjoyment. And at days-end, what could close out the day better than a quiet fire on the beach? This is what the lake life is all about. I understand the lake lifestyle because I live on the lake. I can point out factors about lake living that you may not even have thought about. I hope this page on lakefront properties on Cedar Island Lake in White Lake Michigan. Search Home and Cottage Lake Listings "Michigan Lake Homes For Sale"

All sports Yes

Size 169 acres suface area

Deepest spot 72 ft

Overall depth Unknown to me

Wake Restrictions All Canals are no wake

Public Beach No

Public access Yes

Public access parking 4 vehicles

Water Source

Huron River Watershed Oxbow Lake

Lake Association Multiple
Click here for more information on Cedar Island Lake
Cedar Island Lake real estate and homes for sale and Oakland County Lakefront homes for sale emailed to you as soon as they hit the market
Here are more photos of Cedar Island Lake in White Lake Michigan. I always like my buyers to know about the lake and neighborhoods they by in.
Cedar Island Lake is 134,144, or 169 acres (depending on which source you trust). Cedar Island Lake is not a round lake. I would say it is more like a u-shaped lake with many fingers going off in different directions. There are canals and little bays that many lake front homes are situated on. On those little bays and canals you get the pleasure of living on the water but with little boat noise and no boat traffic. Cedar Island Lake Oakland County is a all sports lake. It would be classified as a small lake. Like most of Michigan inland lakes lake traffic during the week is quiet. During the weekend all the Cedar Island homeowners come out to play on the lake.
Cedar Island Lake location
Cedar Island Lake is located in White Lake Township MI. Cedar Island Lake is located south of Elizabeth Lake Rd and M-59, East of Bogie Lake Road, north of Cooley Lake Rd and West of Union Lake Rd
Cedar Island Lake Public Access
Located on the west side of the lake (off Oxbox Lake Rd) It has a hard surface ramp but only has 4 parking spaces. Which is good for residents because there are not a lot of non lake boaters on the water because of the lack of parking space.
Cedar Island Lake Fishing
click here to get the latest lsit of lakefront homes on cedar island lake
The maximum depth is 72 feet deep though much of the lake is shallow. The water is fairly clear, but it is not a lake that you can see the bottom. Cedar Island Lake has Crappie, Bluegill, rock bass, and Largemouth Bass. Some walleye, some northern pike, some perch, and some smallmouth bass.
Cedar Island Lakefront homes Oakland County
Cedar Island Lake properties are a mixed bag. Some are small old Oakland County lake cottages, some are beautiful new built Oakland county Lakefront homes. There are 3200 square foot colonials with a walkout basements. Geoffery Fieger has a lake cottage there as of 2011. There is even an Modern V shaped house that has an all glass front.
Cedar Island Lake homes average in size about 2000- 2500 square feet. There are quite a few tri and quad-level homes on the lake. But there are smaller ranches and much bigger colonials. There are some homes on the lake that are weekend cottages for people that live elsewhere, but most of the homes are year round homes.
Some of Cedar Island waterfront homes are on fairly flat ground but there are some that sit above the lake and require steps to get down.
Between January & October 20, 2012 here's what sold on the lake.
9234 SANDISON ST

1050

930

24

0.7828

1188

1972

N

475 WASHINGTON BLVD

1650

1650

7

1.2595

1310

1966

N

9215 SOUTHEASTERN ST

88900

78250

144

61.1328

1280

1924

N

620 Oakcrest

100000

80000

218

41.841

1912

1936

N

9511 PORTAGE TRL

99900

95000

68

46.432

2046

2000

N

9261 THORNYSIDE

99900

99000

19

71.0186

1394

1958

N

9703 MANDON ST

114900

115000

32

58.9441

1951

1921

N

10014 BURGESS CT

114900

116000

3

95.6306

1213

1970

N

576 FARNSWORTH ST

129900

117750

206

75.6262

1557

1928

N

9940 BURGESS CT

120000

120000

7

81.0263

1481

1969

N

9364 BEECHCREST ST

199900

197500

9

89.8953

2197

1995

N

536 BURGESS DR

299900

260000

98

112.9452

2302

1953

N

9382 BEECHCREST ST

299900

281900

39

120.9352

2331

1998

N

814 FARNSWORTH ST

369900

369900

10

152.3476

2428

1990

N

490 BURGESS DR

379000

379000

4

109.3795

3465

1953

N

739 RACHELLE ST

398000

380000

94

158.8628

2392

1969

N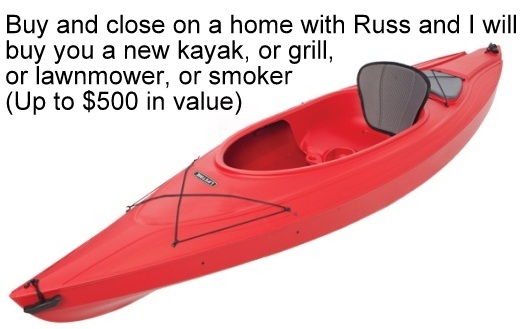 Here are the lake homes that have sold between January 2010 and November 2011
615 ISLAND DR

4/5/10

1250

1150

1450

3

1.1

475 WASHINGTON BLVD

7/9/10

1650

1400

1310

3

2

396 BURGESS DR

10/29/10

2400

2400

2737

5

5.1

9625 RUSTIC CIR

4/21/11

99,900

106,000

105.8

1002

3

2

420 LAKEVIEW DR

9/16/10

119,900

120,100

120.1

1000

3

2

535 WASHINGTON BLVD

7/26/11

129,900

155,000

103.3

1500

3

2

624 OAKCREST LN

5/14/10

174,900

165,000

120

1375

3

1.1

10082 CEDAR SHRS

7/1/10

224,900

220,000

146.7

1500

3

2.1

810 GOLDEN SHRS

9/9/10

224,900

225,000

104.77

2148

4

3

9933 BURGESS CT

9/21/10

249,900

235,000

173.3

1356

3

3

805 CEDAR BAY CT

9/24/10

289,900

235,000

143.0

1643

3

2

10311 CEDAR POINT DR

8/16/11

325,000

300,000

132.7

2261

3

2.1

882 GOLDEN SHORES DR

9/21/11

360,000

332,000

135.2

2456

4

2.1

531 N PONCHARTRAIN ST

8/18/10

349,900

342,900

207.8

1650

3

2
Lake home buyers are looking to buy because of the lifestyle. The boating, the sunsets, the wildlife, and the nature around the lake. So here is a sellers' tip: Put out pictures of how much fun you have had on the lake over the years.
Cedar Island Lake Waterfront properties White Lake MI
Looking at how far we've gone through in successfully selling and buying waterfront properties in Cedar Island Lake, I can't help but be sentimental knowing that the population is growing.
These are the times we live for in Oakland County, Michigan. Don't forget to check Michigan Lake Homes For Sale .
A sample waterfront home for sale in Cedar Island has 4 beds, 3 baths, and a living space of 3, 258 sq ft. This luxurious private oasis on a stunning 1.69 acre peninsular lot has a tennis court and 2 waterside decks. It has a 2 story foyer with grand staircase & open rail bridge.
With 2 stories spacious rooms and dining, it also features a fireplace, wall of windows facing the lake & hardwood floor. There's a library with gorgeous French doors, cathedral ceiling, elegant wainscot, and hardwood flooring.
This property is priced at $899, 900.
If you are looking for Lakefront property sign up for my
Cedar Island Lake Waterfront VIP club
get the latest foreclosures and Cedar Island Lakes real estate emailed to you daily, weekly or monthly so you don't miss out on the deals.
Cedar Island General info
I have spent time on Cedar Island Lake myself. There are multiple subdivison associations but no overall lake association. There are dams at both ends of the lake controlling the inflow and out flow. The lake level doesn't vary very much over the whole summer. There are several areas on the lake that the lake residents come to intermingle and enjoy each other's company.
These "gathering spots" are shallow areas. One area actually has a volleyball net set up on it. Usually there is 5 or more boat parked there socializing.
We all say we hope we can do this or that and life flies by. I am sure you have many examples of what you wish you had done from years past. We all have those little regrets. Life is so short. I myself can speak from experience. I lost my lovely wife Marianne after a 22 year battle with cancer. She was a great lady and I felt we lived life to the fullest. But I still have a few regrets that we didn't do a few things.
I have heard the same thing from so many older people. Regrets about little things or choices that they should have made. Life is short. I believe we should live life to the fullest. After my wife died I made the decision that I would live life a little more. I loved the water. I decided that I wanted a boat again. I had always loved the water. I now live on a lake in White Lake. I am living life.
The question is are you? What are your dreams? What do you really want to do? Do you want to live on a lake? Do you want to wake up to the sun rising on the water? Do you want to see the mist rising off the lake in the early fall? Do you want your kids to grow up on the lake? Do you want family gatherings on the lake?
If you want to live on a lake then now may be the time to do it. If you want to explore the options of lake living give me a call or email me. My email is yesmyrealtor@gmail.com and my cell phone is (248) 310-6239. Life is short....so if you really want to live on a lake give me a call!
Thinking of buying a lake home? Get the latest lake listings so you do not miss out on the best home. Click below I'm Ready for a Lake Home!
Russ Ravary - Metro Detroit real estate agent
Real Estate One
(248) 310-6239 YesMyRealtor@gmail.com
8430 Richardson Rd. Commerce MI 48382
For more information on other lakes, click on one of the links, below.
Cedar Island Lake waterfront homes for sale
Charlick Lake lakefront homes for sale
Base Line Lake waterfront homes for sale
Here are our selling tips - Pictures - White Lake real estate
Try these Free Reports
take a look at these Homes for sale on Williams Lake Waterford Mi