Chalmers Lake homes in Bloomfield MI
Is your dream…………… living on a lake? Whether you are looking for a cottage on an Oakland County Michigan lake or a year round home you have come to the right place. This website is packed full of great information. You will learn about what all sports lake means and whether a private or public lake is right for you and your family. Below on this webpage you will learn about lakefront homes on Chalmers lake in Bloomfield Twp. Michigan. Every lake in Oakland County or Livingston County is so different. Different types of lake bottoms, styles of homes, sizes, and depths. All these little factors enter into your search of the right waterfront home for you and your family. Your wants and needs in a lake and a waterfront home are a big concern to me as your lake realtor. Not only do I need to point out the obvious problems in a house that I see, but I also have to guide you and show you lakes that may be really suitable for you. One of my goals is to help you find a lake that fits your families intended water activities. Even in the future.
Cities the lake lies in Bloomfield
School district for the lake Bloomfield Hills

Streets around the lake are gravel

City water municipal water

City sewer sewer sanitary

Canals on Lake no

Lots over an acre on lake yes

Water-ski course n/a

Condominiums no
Save thousands and thousands of dollars when selling your home. I have some of the lowest home selling commissions. Why pay full commission to a real estate agent and give away your hard earned money. Are you willing to over pay for selling your home? Give me a text or call today 248-310-6239 to see how much your home is worth and how much you can keep in your pocket.
It is sort of like making the mistake of buying a two bedroom house when you are married and have a pregnant wife. I want to help you plan for the future of lake living, so you don't have to make a second move to a different Oakland County lake. Search Michigan lake homes & cottages by map. Zoom in on the lake or area to find your dream lake home.
Get an added bonus when you buy your next home? Russ not only will help you find a home that fits your needs at a great price, he also gives you a great closing gift of a new kayak, or grill, or snowblower, or lawnmower. (up to $500 in value)
Click Here to Get Your Free Kayak or Grill
Chalmers Lake is a small paddle boat, row boat and canoe lake. The children that live on the lake would go to Bloomfield Schools.
Chalmers Lake real estate Oakland County
Chalmers Lakefront homes are a couple of estate homes and a few large ranch style homes. The lots are wide and deep. Most of the roads are dirt.
The two Chalmers lake homes that were once on our MLS were in the 4500 square foot range they were built in 1991 and 1985. They had 3 & 4 bedrooms, and 4 bathrooms with 2 car garages. They were both on about 1 1/2 acre lots.
One of them sold for $900,000 in 4/2011.
Unlike some of the bigger Oakland County MI Lakes there is space and privacy on Chalmers Lake Bloomfield Township MI.
Between January & October 20, 2012 here's what sold on the lake.
1465 CLARENDON RD

1699000

1305000

318

290

4500

1991

N

1515 LONE PINE RD
Here are some Chalmers Lake homes that have sold between 01/2006 and 11/15/2011
1476 LAKEWOOD RD

4/21/11

1,349,000

900,000

200.7

4485

4

4.1
Chalmers Lake Location
Chalmers Lake is located in Bloomfield Township Oakland County MI. It is South of Lone Pine Rd, East of Franklin Rd, North of Quarton and West of Telegraph Rd.
Other nearby lakes are Wing Lake (not all-sports), Walnut Lake (all sports), and Gilbert Lake.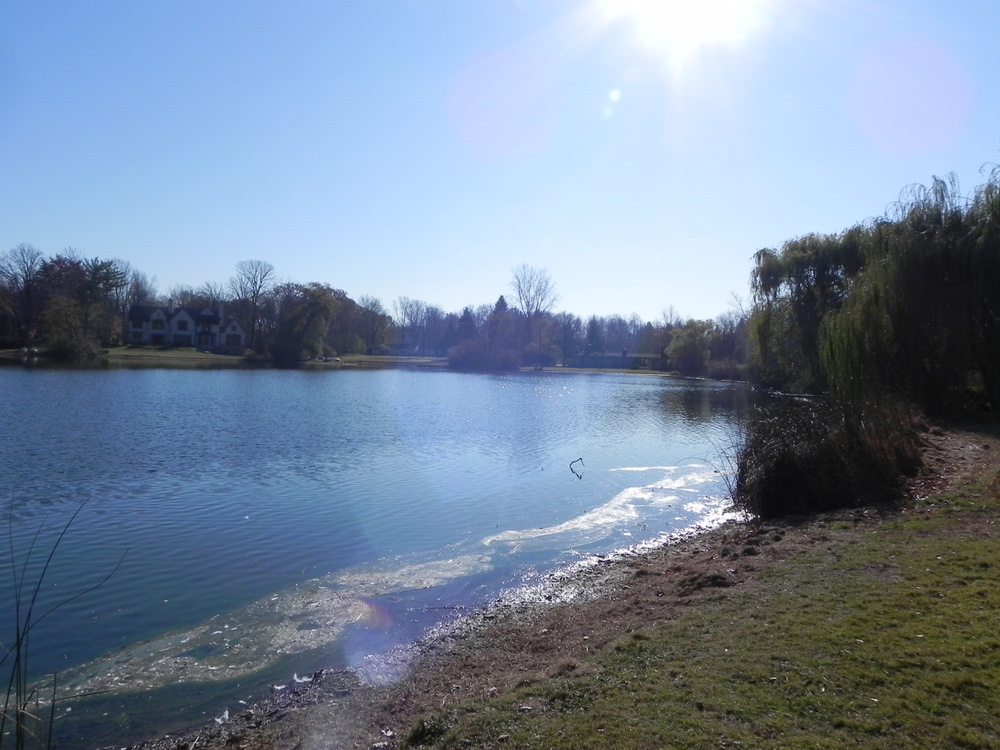 Sometime what you really want in a lake home is something you cannot financially afford. Or you may not be able to afford the lake you want. So what are your alternatives. One of the best alternatives to living on the lake is a canal front home.
You can usually get a canal front home for anywhere from $50,000 to a $100,000 less than you could buy a lakefront home. I have seen beautiful canal front homes that were so much cheaper than a full lakefront home. This gives you the ability to be on the lake, be able to have a boat on the lake but at a cheaper price.
Sometimes lake home buyer expectations are much higher than the price they have in mind. Lake homes cost so much more than a regular home in a subdivision. Some large all sports lakes have homes on them that command a $200,000 to $400,000 premium. Many of the lake home in the $500,000 + range are custom built. Some of these home sellers have torn down an old home and rebuilt from the ground up.
Sometimes home buyers have to give up the dream of that perfect home to get a home on a lake. You may not have that luxurious home that you always wanted, but you may have a great lake home. It is sometimes the choices you have to make. Many times there is a limited amount of lake homes and choices. So it is about being realistic. So if you want to wake up to a view of the lake you may have to lower your expectations went buying a lake home. If you are having trouble finding a lake home give me a call I can help (248) 310-6239
Chalmers Lake Fishing
Blue Gill

Crappie

Northern Pike

Yellow perch

Pumpkin Sunfish
2016 homes sold
| | | | | | | | | |
| --- | --- | --- | --- | --- | --- | --- | --- | --- |
| | 1462 LAKEWOOD RD | 4 | 4 | 6,473 | $1,249,000 | $1,120,000 | 10/31/2016 | Lake Front |
click here to get the latest list of lakefront homes for sale on chalmers lake
I don't think you will find a Chalmers lake front home as a foreclosure but you never know.
Other Bloomfield Township Lakes and Lake homes for sale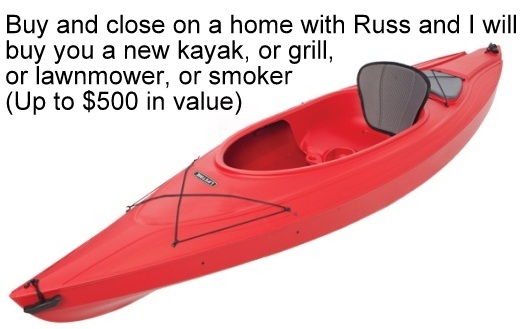 Chalmers Lake homes in Bloomfield MI
Chalmers Lake is 13 acres and is a private non-all sports lake. This is ideal to everyone who wants an up north feel. It's peaceful, serene and although it's not very spacious, there are many luxurious properties for sale on this part of Bloomfield Township.
For example, a house with 5 bedrooms, 7 bathrooms and 4,923 sq. ft. living space has a decent price of $4, 995, 000. This charming home features granite, hardwoods, lighting and impressive glass throughout. The Master Suite is beyond description with granite in master bath. You have a perfect view of the lake as it has a great room with floor to ceiling views of the lake. Its kitchen has every amenity and a special design award for use of stainless steel with hardwood floors used throughout. An above grade lower level walkout showcases a replica of the four Seasons Bar in Tokyo, 3 additional bedroom suites, an exercise room, a sauna and a steam room.
If you are having trouble finding a lake home I can help. Give me a call at (248) 310-6239 for more information.
If you are looking for Lakefront property sign up for my
Chalmers Lake Waterfront VIP club
get the latest foreclosures and Chalmers Lake real estate emailed to you daily, weekly or monthly so you don't miss out on the deals.
To Search any Michigan Lake for lake homes for sale go to the atlas search or search by area. I hope this helped you if you have a Michigan relocation in your future.
Russ Ravary your Bloomfield Township Lakefront real estate specialist
Russ Ravary - Metro Detroit real estate agent
Keller Williams Realty
(248) 310-6239 YesMyRealtor@gmail.com
30500 Northwestern Hwy #300 2730 Union Lake Rd
Farmington Hills, MI 48334 Commerce, MI 48382
Here is what a previous client had to say about me!
"I was looking for a realtor and not knowing anyone in the business, I looked online. I heard from several people, but it was Russ with his no-nonsense approach that sold me. I asked what my first step should be and Russ stated immediately that I needed to get pre-qualified before looking at any properties. Great advice! After receiving my pre-qualification letter, Russ and I looked at many properties. As a first-time home buyer my knowledge was very limited, but Russ was more than willing to advise me on my best plan of action. We looked at many properties together and Russ was always on time; most of the time early for our appointments. He made my first experience of buying a home stress-free. If anyone asks me "Can you recommend a good realtor?" My answer would be, "Yes. Russ Ravary."
For more information on other lakes, click on one of the links, below.
Eagle Lake real estate for sale
Lakes in White Lake Township MI