Chamberlain Lake
Chamberlain Lake is located in Oakland County, Michigan. This lake is 11 acres in size. It is approximately 24 feet deep at its deepest point. Anglers can expect to catch a variety of fish including Bluegill, Grass Pickerel, Largemouth Bass, Sunfish and Yellow Perch.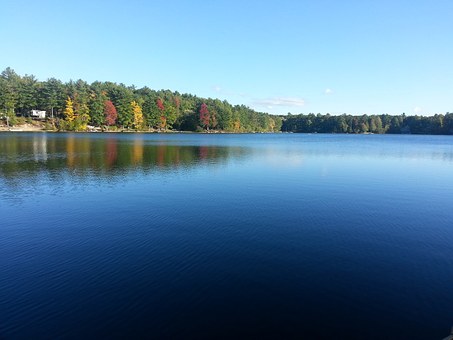 Chamberlain Lake is nearby to Haystack Mountain, Kenton and Tunis. Chamberlain Lake is also close to Poker Lake, Buddle Lake and Papoose Lake. It belongs to the Township of Duncan Tunis.
Three kilometers to the northwest and you have the Tepee Lookout Tower. It's also near the stream of Passmore Creek. You can join the Paddle Yoga or Paddle Meditation Yoga on weekends as one of the known water sports here in Chamberlain Lake.
It's also very famous for its lake trail. Chamberlain Lake Trail is a 4.2 mile lightly trafficked loop trail located near Lake Orion. It features a lake and has been rated as moderate. There are several activity options and these are best used from April to October. You're welcome to bring your dogs and they are also able to use this trails but don't forget to bring their leashes.
Why pay too much to some real estate agent? When you sell your home..... keep more of your money and your homes profits by hiring a great realtor with a low commission rate. Save thousands and thousands of dollars on your real estate commission. Call Russ today to see how much you can save when listing your home 248-310-6239
SE Michigan lakefront homes & lake news
Looking to find your dream? Check out Homes for sale on Ackerman Lake Brighton MI
Russ Ravary - Metro Detroit real estate agent
Real Estate One
(248) 310-6239 YesMyRealtor@gmail.com
8430 Richardson Rd. Commerce MI 48382