Charlick Lakefront homes Oakland County Michigan
So you may be thinking of selling an Oakland County waterfront home or maybe considering finding a local cottage for a summer getaway. That is one of the best benefits of finding a waterfront property in Oakland County. The ease of getting there and the limited time it will take. No four hour rides up north, or being stuck in holiday traffic. You can get back and forth to work and be on the lake every weekend. Buying a lakefront cottage in Southeastern Michigan makes sense. The money you save in gas alone is a benefit.
Cities the lake lies in Highland

School district for the lake Huron Valley

Streets around the lake are paved

City water well

City sewer septic

Canals on Lake no

Lots over an acre on lake no

Water-ski course n/a

Condominiums no
Another great part of the lake living is all the memories you are going to make. Good times with family on the boat, bonfires on warm summer nights, your kids catching fish. (Or any fish….they always get so excited) These good times will be etched in your mind forever.
Below you will find data and lots of info on Charlick Lake waterfront properties in Highland Michigan.
My goal as your Realtor is to help you become knowledgeable about our local lakes so you know what you are buying. The more knowledgeable you are about the lakes the easier and more comfortable you will be buying a lake home. If you are selling your home you will realize that hiring one of the top lake realtors in the area that knows your lake will speed the sale. After all you found Michigan's top website for lake homes, wouldn't you like your home advertised here? . Just browse through the website and you will find all sorts on info on all sports lakes in Oakland County and Livingston, size, and depths of the local lakes in Oakland, and Livingston County. Search Listings "Michigan Lakefront Homes For Sale"
Charlick Lake homes were built in the 1960's-1970's. There are smaller homes on the lake fron 1500-2000 square feet at the most. The roads are paved around the lake and in the subdivision. The majority of Charlick Lake homes are ranches and split level homes. Though there are:
cape cods

colonial style homes
Unlike many Oakland County Michigan Lakes there is a little more space. Charlick Lake properties I would say have 80 - 100 foot of frontage on the lake. Charlick Lake homes are like living in a subdivision yet a little rural. You are probably 10 - 15 minutes from Milford.
The lake homes are level with the lake. No steep hills on the lake.
Between January & October 20, 2012 here's what sold on the lake.
4179 LOCH

69900

63000

331

47.2618

1333

1974

Y

3938 LOCH DR

149900

140000

64

116.6666

1200

1998

N

3996 LOCH DR

149900

148500

72

93.6908

1585

1988

N

4154 LOCH CT

184900

190700

103

111.2602

1714

1989

N

3914 LOCH DR
Here are the lake homes that have sold between 01/2010 and 11/15/2011
4148 LOCH CT

6/16/11

1200

1200

1352

3

2

4154 LOCH CT

5/10/11

114,100

105,000

61.3

1714

3

2.1

4181 STRATHCONA

6/23/11

92,200

107,000

107.5

995

3

1

4141 STRATHCONA CT

9/22/11

159,900

150,000

93.8

1600

3

2.1

3944 LOCH DR

7/25/11

154,900

154,900

122.9

1260

3

3

4148 LOCH CT

7/29/10

199,500

180,000

128.6

1400

3

2

4002 LOCH DR

6/8/11

189,900

180,000

99.7

1805

3

2.1

4188 LOCH DR

9/29/11

200,000

190,000

107.6

1765

3

2

3926 LOCH DR

8/12/11

199,900

199,900

113.3

1765

3

2.1

3902 LOCH DR

7/22/11

224,900

214,000

91.0

2351

3

3
Children that live on the lake attend Huron Valley Schools.
Charlick Lake Highland Townshp Information
All sports lake Yes

Private Yes

Size 50 acres including island

Maximum Depth 18 foot

Public Access No

Public Beach No

Wake restrictions No wake on U shaped portion around island

Water Source Spring fed and there is a well to keep Charlick lake level up during the hot dry summer months
The roads around the lake are paved.
Charlick Lake Highland Michigan a large island in the middle. The lake consists mostly of pontoons and paddle boats. If you picture the lake it looks like a donut - The large island is the donut hole. The area shaped like a U behind the island is all no wake, leaving a small area to ski or jet ski.
The average depth is 6 foot and there is one deep hole that is 15' - 18' deep. There is a neighborhood association beach/out lot so the neighborhood residents can use the beach. The lake has a sandy bottom and the lake association pays for weed control in the lake.
Charlick Lake is named for L. J. Charlick who owned surrounding property in the in 1930's.
Charlick Lake real estate
There are some lake access homes near Charlick Lake
Location
Charlick Lake is located in Higland Township Oakland County MI. It is South of Clyde Rd, East of Hickory Ridge Rd, West of Milford Rd and North of Middle Rd.
Fishing
One of the residents said the fishing was good on the lake. Charlick Lake Fishing is a catch and release lake. The board feels it is best that way so everybody can catch fish. One of the board members says he saw somebody on the lake catch the biggest large mouth bass he ever saw in his life.
Crappie

Northern Pike

Walleye

Perch

Largemouth Bass
I have taken all of the photos on the website. But I can't get out to all the lakes at sunrise, sunset, or when there is a great photo due to the weather. If you have a great weather photo or a sunrise of the photo I would love to put it on the website. You can send it to yesmyrealtor@gmail.com Thanks for all your help
Here is a short video on Charlick Lake
There are very few lake foreclosures on Oakland County Lakes. When they come up and are in good shape they get snapped up quickly. Don't low ball them, bid to get the home. Call me on my cell at (248)310-6239 for your list of Oakland County Lake foreclosures.
Other Highland Township Lakes and Lake homes for sale
Homes that sold on Charlick Lake in 2016
4109 STRATHCONA

1

3

2,032

$192,000

$185,000

02/26/2016

Lake Front

4100 LOCH DR

1

3

1,850

$228,900

$218,500

05/16/2016

Lake Front, Lake/River Priv

3986 LOCH DRV

2

3

2,555

$231,900

$227,000

02/12/2016

Lake Front

3996 Loch

2

3

1,585

$233,000

$227,500

11/28/2016

Lake Front, Lake
click here to get the latest list of lakefront homes for sale
If you are looking for Lakefront property sign up for my
Charlick Lake Waterfront VIP club
get the latest foreclosures and Charlick Lake real estate emailed to you daily, weekly or monthly so you don't miss out on the deals.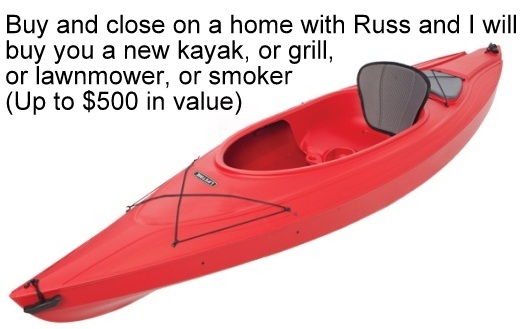 This website is Metro Detroit's largest lake home website giving lake home sellers the greatest exposure to potential buyers that want the lake lifestyle. We get thousands of visitors a month that are looking for a lake home.
So if you are looking to sell your lake home soon give me a call to get your home sold!
I wish I could say that keeping up with the Joneses does not apply on the lakes. It does unfortunately with some of the lake home owners when it comes to boats and toys. Who has the fastest jet ski, or the most expensive boat. The keeping up with the Joneses does not apply to much to homes. It is more about the toys.
I guess I would say that the boats and toys are more important the lake house sometimes. Landscaping on most lake home is simpler. You are not going to have three level of shrubs or $100,000 front landscaping. Lake home owners are more about enjoying the lake than taking care of the yard. Some lake home have little or no landscaping.
I believe most lake home owners are individualist. They are not into keeping up with the Joneses. Part of it that lake homes are not similar. They vary so much. So one lady is not going to be able to decorate the same way in her 1500 square foot remodeled cottage as her neighbor in the rebuilt colonial that is 2400 square feet. Different layouts and different styles. No keeping up with the Jones.
Many lake homes have beautiful interiors that are well kept and well maintained. The prestige of lake living is just that. You get to wake up each morning to the lake. You get to come home to the lake each night. You are able to sit on your patio, or take a ride around the lake when you want to. That is best part of lake live.
Charlick Lake Highland Township Michigan
With the information above about Charlick Lake, this will help you decide if this is where you'd like to search for your home and have a fresh start.
To assist you better in selling or buying your waterfront property, here are some questions to ask yourself.
What is my waterfront home worth? You need to compare the condition of your property, and the amenities with the recent comparable property sales. You may get in touch with me to get a Comparable Market Analysis (CMA) of your property.

How will I sell my house at the highest price possible? You can improve the value of your home by completing some steps. Polish your landscaping, eliminate clutter, clean your windows and walls and repaint as necessary.

How long will my waterfront home be on the market? It will always depend on the location, how you price your home and how aggressively your home appears on the market. Statistics show that if a home is priced properly, an offer should come within the first 12 showings. If you want to speed up the sales process, consider staging your home. Research shows that staging always sells a home faster.
Let me, Russ Ravary, help you with all aspects of the selling process from pricing to marketing to dealing with the intricacies of closing the sale. Call me at (248) 310-6239 for more details.
Russ Ravary your Highland Township Lakefront real estate specialist
Russ Ravary - Metro Detroit real estate agent
Keller Williams Realty
(248) 310-6239 YesMyRealtor@gmail.com
30500 Northwestern Hwy #300 2730 Union Lake Rd
Farmington Hills, MI 48334 Commerce, MI 48382
Here is what a previous client had to say about me!
"I was looking for a realtor and not knowing anyone in the business, I looked online. I heard from several people, but it was Russ with his no-nonsense approach that sold me. I asked what my first step should be and Russ stated immediately that I needed to get pre-qualified before looking at any properties. Great advice! After receiving my pre-qualification letter, Russ and I looked at many properties. As a first-time home buyer my knowledge was very limited, but Russ was more than willing to advise me on my best plan of action. We looked at many properties together and Russ was always on time; most of the time early for our appointments. He made my first experience of buying a home stress-free. If anyone asks me "Can you recommend a good realtor?" My answer would be, "Yes. Russ Ravary."
For more information on other lakes, click on one of the links, below.
Cooley Lake waterfront properties for sale
Losee Lake real estate on the water
Learn more about Homes for sale on Bald Eagle Lake Brandon MI and give me a call when you're ready to start looking!