Chemung Lake front real estate and homes Livingston County
There is so much data and information about waterfront homes on waterfront properties on lakes in Southeast Michigan. When I look at lake homes or when I list a waterfront property I ask as much as I can about the lake. I have driven the streets and gathered a lot of information about the real estate on our local lakes. Whether it is a private lake or public lake makes a difference to lake home buyers. A wonderful part of the lake life style is all the fun & memories you are going to make and have. Great times with family & friends on the boat, parties on warm summer days, watching the wildlife on the lake. These fun times will be in your mind forever.
Cities the lake lies in Genoa, Howell

School district for the lake Howell

Streets around the lake are Paved

City water well

City sewer sewer sanitary

Canals on Lake no

Lots over an acre on lake yes

Water-ski course n/a

Condominiums no
Lake Chemung's proximity to Howell and Brighton make it a valuable resource to the community.
The shoreline is extensively developed with residential housing and a few commercial businesses. In
2007, a shoreline survey showed 301 dwellings on the lake.
Another big criteria for many lake home buyers is whether it is an all sports lake or not. On this website I have a page on Oakland County's Lake sizes and also a page on all the all sports lakes in Oakland County Michigan to help you narrow your lake home search down. I always below an educated buyer will make better decisions.
Search the latest Listings "Michigan Waterfront Properties For Sale" If you are ready to make a move so why not hire one of Oakland County's best realtors that has helped hundreds of lakefront home buyers and sellers. One of my goals is to make your next move easier. I hope this webpage and information helps you in your search of Southeastern Michigan lake homes. There is so many different factors when looking at lake homes. I want you to find the right lake for you and your family. Look through my informational website and you will find the information you need on whether it is an all sports lake or not in Oakland and Livingston County. If you can't find the info you need give me a call at (248) 310-6239
Chemung Lakefront homes listings. Lake Chemung is what I would call a sleeper lake. The majority of the older lake homes have not been torn down to make way for the newer, more modern homes. The majority of the lakefront homes are the older 1000 square foot "cottage homes". Mainy of them are year round homes now. Many of the homes have been updated with new bathrooms, windows, new vinyl. But some have not.
If you are a person that wants to be surrounded by big beautiful waterfront properties, then Lake Chemung may not be the lake for you. It may have a run down old cottage on the same road you are on.
Most of the homes are small and some of the surrounding roads are dirt. Chemung Lake home styles are manily ranches and bungalows but there are cape cods, colonial style homes, split levels.
Lake Chemung lots are fairly close together and some of the lakes lots are smaller. But there are always homes with double lots, and lots that have good wide frontage on the lake.
The two keys to getting your lakefront home sold is to price it right, and a good marketing plan. A good marketing plan will get your lakefront home on websites that get seen. This website gets thousands of visitors a month and is Metro Detroit's #1 lake website. Give me a call to get your lake home marketed right and SOLD!
Chemung Lake does have some lake access homes.
Between January & October 20, 2012 here's what sold on the lake.
1544 WESTWOOD DR

1000

950

104

0.6785

1400

1930

N

5279 E GRAND RIVER AVE

12000

12000

427

21.7391

552

9999

N

5332 WILDWOOD DR

28000

30459

42

26.625

1144

1950

N

5368 WILDWOOD

62500

53000

153

38.5174

1376

1940

N

1137 CHEMUNG DR

63900

56000

91

38.5674

1452

1932

N

1783 S HUGHES RD

66900

65000

13

55.2721

1176

1959

N

964 SUNRISE PARK ST

65000

65000

55

88.3152

736

1945

Y

5965 E GRAND RIVER AVE

84900

73000

108

63.368

1152

1995

Y

1188 JAMES R ST

130000

130000

90

73.0747

1779

1975

Y

5775 E GRAND RIVER AVE

135000

135000

88

93.1034

1450

1930

N

5445 WILDWOOD DR

153425

180000

195

97.4025

1848

1950

N

1417 FOREST PONDS

199900

199900

62

107.7047

1856

2000

N

5860 PINE TRACE

199900

204000

37

111.9648

1822

2002

N

6248 SHADETREE CT

229900

225000

67

105.4358

2134

2001

N

938 WEEPING WILLOW DR

229900

228000

207

91.5662

2490

2003

Y

584 BLACK OAKS TRL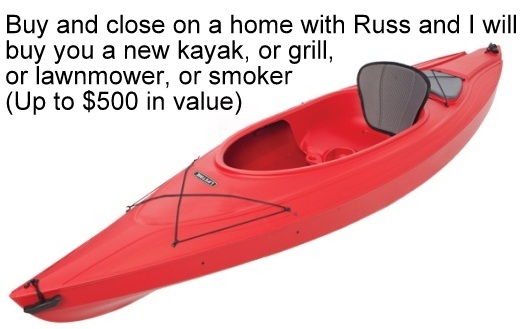 Here is a list of Chemung Lake homes that have sold between 01/2011 and 11/15/2011
832 MAURY PLACE

10/23/10

1,200

1200

1218

2

1

1253 SUNRISE PARK ST

7/29/11

105,000

104,000

102.9

1010

2

1

1713 S HUGHES RD

2/7/11

149,900

126,000

124.6

1011

2

1

1612 S HUGHES RD

8/3/11

149,900

130,000

147.4

882

2

1

792 PATHWAY DR

10/14/11

189,900

163,000

205.8

792

2

1

5488 WILDWOOD DR

9/29/11

209,900

173,000

164.8

1050

3

2

5571 E GRAND RIVER AVE

4/11/11

179,900

179,000

118.7

1508

4

1

1628 S HUGHES RD

8/29/11

284,900

240,000

119.8

2003

3

2.1

1053 SUNRISE PARK ST

4/29/11

250,000

252,900

137.4

1840

4

2.1

1616 S HUGHES RD

11/10/11

334,900

325,000

98.6

3296

4

3.1

560 BLACK OAKS TRL

10/14/11

360,000

355,100

205.5

1728

3

2

1538 OAK HAVEN DR

9/14/11

442,000

400,000

174.7

2289

4

2.1

1330 ELMHURST DR

6/3/11

435,000

431,500

187.6

2300

3

3
Children that live on the lake attend Howell Schools.
Like everywhere you will have good and bad neighbors. Most lake home owners get along so well. Where the problem usually arises is about lot lines. So one of the biggest recommendations is to get a staked survey of your property. It is worthwhile and will help keep property line disputes down. I have heard too many stories of home owners using and thinking they owned to a certain point of land when they never actually owned it.
Lake courtesy is simple things like not blocking your neighbors view. You do not want to put trees or shrubs in to block your neighbors view. It is the same thing with a privacy fence to the lake. You are going to start a war and alienate your neighbor.
When you have a party alert your neighbor, you may want to even invite them. Remember parking is usually at a premium on the lake. So be courteous and do not let your guest block one of your neighbors. As I always say be nice. Try to do a little for them. Most lake homes are close. Closer than homes in many communities so stereos and noise can be a nuisance. Be aware of that when you are listening to your favorite tunes.
Being a good neighbor on the lake will make lake living so much better.
Chemung Lake Genoa Twp information
All sports lake Yes

Private NO

Size 313 acres

Maximum Depth 70 feet

Public Access Yes

Public Beach No

Wake restrictions Unknown

Water Source Ground Runoff and spring fed
Lake Chemung is located between Howell and Brighton in central Livingston County. Although a natural lake, the Alger Creek outlet has been dammed enlarging the lake to an estimated 313 acres. Alger Creek flows out of Lake Chemung to Thompson Lake and then discharges to Bogue Creek of the South Branch Shiawassee River. The Lake Chemung dam dates back to the 1920's however, the current structure was built in 1968. It is described as an earthen dam with a concrete water control structure and overspill discharge.
click here to get the latest list of lakefront homes for sale on chemung lake
Chemung lake is a long and narrow lake. It is about 1.6 miles in length. DNR Access to the lake is off Hughes Rd. The west end of the lake is natural. There are no homes on that part of the lake! Lake Chemung has a fairly regular shoreline and is elongated in shape with a fetch estimated at 1.6 miles.
Wilson Marine is on the east end of the lake on Grand River. Sanitary sewers were installed around the lake in 1994.
Location
Chemung Lake is located in Genoa Township Livingston County MI. It is South of S Hughes Rd, North of Grand River, and East of Latson Rd. It is right off Grand River between Brighton and Howell.
Fishing
Blue Gill

Crappie

Northern Pike

Smallmouth Bass

Largemouth Bass
2016 homes sold on this lake
1717 S HUGHES RD

1

1

630

$125,000

$90,000

08/05/2016

Lake Front

1776 S HUGHES RD

2

2

1,576

$335,000

$311,500

01/21/2016

Lake Front

610 BLACK OAKS TRL

1

3

2,100

$374,000

$334,000

02/19/2016

Lake Front
There are very few lake foreclosures on Livingston County Lakes. When they come up and are in good shape they get snapped up quickly. Don't low ball them, bid to get the home. Call me on my cell at (248) 310-6239 for your list of Livingston County Lake foreclosures.
Why pay too much to some real estate agent? When you sell your home..... keep more of your money and your homes profits by hiring a great realtor with a low commission rate. Save thousands and thousands of dollars on your real estate commission. Call Russ today to see how much you can save when listing your home 248-310-6239
Other Genoa Township Lakes and Lake homes for sale (Woodland Lake, Brighton Lake, Crooked Lake)
If you are looking for Lakefront property sign up for my
Chemung Lake Waterfront VIP club
get the latest foreclosures and Chemung Lake real estate emailed to you daily, weekly or monthly so you don't miss out on the deals.
If you are thinking of moving to Howell or Brighton you might want to check out Lake Chemung. It's a great all sports lake!
Russ Ravary your Genoa Township Lakefront real estate specialist
Russ Ravary - Metro Detroit real estate agent
Real Estate One
(248) 310-6239 YesMyRealtor@gmail.com
8430 Richardson Rd, Commerce, MI 48383
For more information on other lakes, click on one of the links, below.
Leonard Lake lakefront listings
Crescent Lake lakefront homes for sale
If you are interested in finding Homes for sale on Base Line Lake Hamburg MI Give me a call today (248)310-6239!
#lakechemunghowellmi #lakechemungbrightonmi #lakechemunglivingstoncountymi #lakechemunggenoatownshipmi #homesforsalelakechemungmi #lakehomesforsalelakechemunghowellmi #lakehomesforsalelakechemunggenoami #lakechemunghomeshowellmi #lakechemunghomesforsalehowellmi #lakesnearhowellmi #allsportslakesnearHowellmi #biglakesnearhowellmi