Clark Lake Brighton Twp information
Cities the lake lies in Brighton, columbia, clark lake

School district for the lake howell, walled lake, columbia

Streets around the lake are gravel

City water well

City sewer septic

Canals on Lake no

Lots over an acre on lake yes

Water-ski course n/a

Condominiums no
On the waters of Clark Lake, Brighton Township, Livingston County, State of Michigan, it is unlawful for the operator of a vessel to operate a vessel at high speed.
"High Speed boating" is defined as a speed at which a boat reaches a planing condition.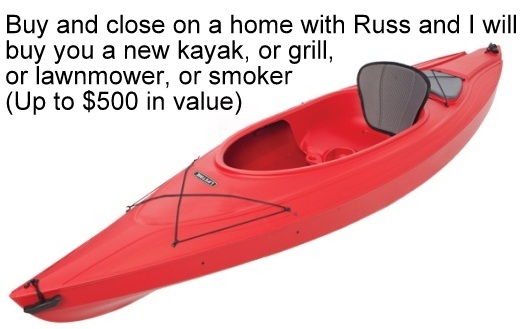 Clark Lake is a mostly non motorized lake. Though there are people have electric motors on boats and I saw a few pontoons that had gas motors. The lake is just a small round lake. I always think Clark Lake is picturesque with all the large mature trees. Clark Lake Road is just a circle road around the lake.
Many of the homes sit above the lake and some homes have a few stairs down to the lake. There are some great views from some of the lakefront homes.
Over the years when I am out showing Metro Detroit waterfront homes or listing a lakefront property I try to find out as much about the lake by talking to the local residents. But sometimes they don't know or nobody is out on the lake. If you have more information about this lake or my information is wrong email me at yesmyrealtor@gmail.com This is Metro Detroit's #1 lakefront real estate website and I would like to provide the best information I can to lakefront home buyers. Thanks in advance for your help!
Clark Lake real estate Oakland County
No big mammouth luxury homes on Clark Lake at all. In fact I would guess the biggest house on the lake is under 3000 square feet. I would also estimate that many of the homes are between 1000 and 1800 square feet. Though there are a couple of small ranches.
There are about 50 homes on Clark Lake. Some of the lake homes sit above the lake and a few stairs are required to get down to the lake.. Clark Lake properties are ranches, colonials, bungalows, and a few quad or tri-levels.
Kids that live on the lake will be going to Howell Schools.
Between January & October 20, 2012 here's what sold on the lake.
1608 CLARK LAKE RD

69900

70000

9

61.082

1146

1930

N

1685 CLARK LAKE

89900

89900

9

72.325

1243

1971

Y
Here is a list of the homes that have sold on the lake between 01/2008 up to 11/15/2011
6124 BOROWY DR

9/24/10

1395

1400

1353

3

2

9679 COOLEY LAKE RD

12/31/07

184,900

165,000

90.8

1818

3

2.1

6152 BOROWY DR

2/26/10

172,900

172,900

144.1

1200

3

1

6043 VENICE DR

8/8/11

221,500

204,000

103.1

1978

4

3.1

52250 12 MILE

9/28/09

299,500

295,000

182.7

1615

3

3.1
Welcome to Southeastern Michigan's premier resource for all lake and real estate information and services in the area. I hope you enjoy your visit and explore everything my realty website has to offer, including links to the latest waterfront property searches.
If you have previously registered with us, you may have noticed that we have a new, improved website with an updated version of our MLS Search tool and more information on Oakland County lakes and lake homes. Looking for a new lake home? Use our Metro Detroit real estate map search to browse an up-to-date database list of all available properties in the area, or email me at yesmyrealtor@gmail.com and I'll conduct a personalized search for you. If you feel like talking it is great to learn about your wants in a lake home in person.
If you're planning to sell your lake house in the next few months, nothing is more important than knowing a fair asking price. My goal is to get you top dollar for your lake home.. I would love to help you with a FREE Market Analysis. I will use recent comparable sold listings to help you determine the accurate market value of your lake home. Feel free to browse the information below on lakefront properties on Clark lake in Brighton Michigan.
Location
Clark Lake is located in both Brighton Township or Genoa Township Livingston County MI. It is South of McClements, West of Hunter, North of Hyne, and East of S. Hacker Rd.
Other nearby lakes are Durfee Lake
Fishing
Blue Gill

Crappie

Northern Pike

Smallmouth Bass

Largemouth Bass
CLICK HERE TO GET THE LATEST LIST OF LAKEFRONT HOMES FOR SALE ON CLARK LAKE IN BRIGHTON TWP. MI.

Free Fishing
Did you know that the State of Michigan has Two days twice a year, families and friends can enjoy one of Michigan's premiere outdoor activities, Michigan Fishing, for FREE!
You can google Michigan free fishing days for more information on free fishing.
If you are waiting for that perfect Livingston County lake foreclosure you may want to look at lake short sales. You may find a move in ready lake short sale in better condition than the lake foreclosures.
If you are looking for Lakefront property sign up for my
Clark Lake Waterfront VIP club
get the latest foreclosures and Clark Lake real estate emailed to you daily, weekly or monthly so you don't miss out on the deals.
To Search any Livingston County Lake homes for sale go to the atlas search andr search by area. I hope this helped you if you are thinking of making a move to the Brighton area in your future.
Russ Ravary your Brighton Township Lakefront real estate specialist
Russ is full time realtor with 14 years of experience of finding good deals for his clients. An added bonus is that he buys a new kayak, or lawnmower, or grill, or snow blower, or lawnmower when you buy and close on a home with him. I want a free kayak when I buy my next home
Russ Ravary
Metro Detroit Realtor
cell (248)310-6239
For more information on other lakes, click on one of the links, below.
Heather Lake real estate for sale
Murray Lake real estate listings
check out Tipsico Lake sales
Take a look at Oxbow Lake photos and see where you could be living.
Get in contact with me to set up showings on the Homes for sale on Brendel Lake White Lake MI