Clifford Lake Genoa Township MI information
I hope you enjoy the information about clifford Lake in Genoa. I am always trying to update this real estate website on our local lakes. I feel you need to know about the different types of homes and lake properties. Enjoy!
Cities the lake lies in Genoa Twp.

School district for the lake Brighton

Streets around the lake are paved

City water well

City sewer septic

Canals on Lake no

Lots over an acre on lake no

Water-ski course n/a

Condominiums no
This website is all about Lake Cottages, Waterfront Homes, Lakefront Condos, Lake Lots, and Weekend Getaways in Oakland County and the surrounding Metro Detroit area. Find Your Lake Home on Your Favorite Fishing Lake or Your Favorite All Sports Lake in Michigan. "We are Lake Home Owners with Expert Advice" on our local lakes and real estate. I understand lake living because I enjoy it every day. I'm excited about living on the lake. Do you want somebody selling your house that doesn't know your lake or what lake living is all about. We are selling the lake lifestyle along with your house.
When you buy a lake house you will love to share photos of the lake. Beautiful sunsets, pictures of the wildlife, or of the weather. It is so beautiful sometimes when you are just sitting and doing nothing.
It is the same way if you are buying. Do you want to work with somebody that is trying to sell you a house? Or with a real estate agent that knows the local lakes? Search 1,000's of Listings at Michigan Lake Homes by county, city or in the price range that fits your needs. I am your Southeastern Michigan Lake Homes Real Estate Specialist helping hundreds of home buyers find and sell their lake homes. Lake living is a great lifestyle. Whether it is watching the sunset or having a bonfire with friends and family you will learn that so relaxing. If you love water you have come to the right place. My goal is to explain the local lakes in Oakland County and Livingston County so you have a resource to go to for valuable information you cannot find elsewhere. Search Home and Cottage Lake Listings "Michigan waterfront Homes For Sale"
Clifford Lake is the smallest of the three lakes that are clustered together in Genoa Township, Michigan. (East Crooked and West Crooked are the other two lakes). Clifford Lake does not connect or have boating access to West Crooked Lake or East Crooked Lake. The children on the lake would go to Brighton Schools.
All sports lake Yes

Private Yes

Size 46 acres or 53 acres depending on who you talk to

Maximum Depth 151 feet

Public Access No

Public Beach No

Wake restrictions Unknown

Water Source Spring fed
I am looking for local Livingston County lake association information and websites so I can add the link to this website so internet surfers that are looking for the lake association can find it. If you have information about a lake association or it's website you can email me at yesmyrealtor@gmail.com Thanks for all your help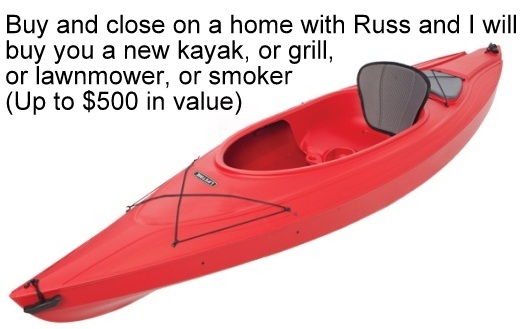 So you are a water sports person. Maybe you love to water ski. Some of our local lakes have a ski course on them. Maybe you or your kids love to wakeboard. Or maybe you want to drag your grandkids around on the tube.
If you are an avid skier or wakeboarder one of the bigger all sports lakes in Metro Detroit is going to be better suited to you. You are not going to want a small all sports lake that is so tiny that you just go around in a small circle. If you need a list of the big all sports lakes give me a call on my cell phone at (248) 310-6239 or email me at yesmyrealtor@gmail.com
If you just occasionally go out and wakeboard or ski then you may be perfectly happy on a small all sports lake. It is the same way if your grandkids only come out to visit once in a while. It all depends on how often you may want to do this water sports activities. This just me part of your consideration of what type of lake you want to live on. I will be glad to point you in the direction of the lakes that may fit your needs. So feel free to call me any time.
Clifford Lake real estate Livingston County
Clifford Waterfront real estate & homes are mainly older cottages originally. (from the 1920's -1950's) Many of them have been remodeled and enlarged. What sometimes started out as a 900 square foot ranch has sometimes ended up as a colonial over 2000 square feet.
Many times they don't have any resemblence to the old cottage. It's not unusual for a old lake cottage to be turned into a year round home. Quite a few of the Clifford lakefront homes are now colonials, and ranches with new exteriors, new windows, and garages added on. Here are some photos of Clifford Lake homes. But there are still some of those small homes left on the lake too!
There have been no homes sold between January & November 2012 on the lake.
Here is the only Clifford Lake waterfront home that has sold during the period of 10/31/2008 - 11/2/2011. (that were listed on the MLS).
$199,900

4036 CLIFFORD RD




GENOA TWP

5




2.1




COLONIAL




4,124

VINYL




UNFINISHED, WALKOUT




3 CAR




52X160/0.19

1945




3,039




4,422




BRIGHTON
Many of Clifford Lake properties and homes are on smaller lots. Sometimes as small as 50' of lake frontage.
Clifford Lake Location
Clifford Lake is located in Genoa Township Livingston County MI. The lake is south of I-96, east of Chilson Rd, west of Dorr, and north of Brighton Rd.
Near by lakes are Pardee Lake, Coon Lake, East Crooked Lake and West Crooked Lake
Clifford Lake Fishing
If you have a great picture of you, your grandkids, or your kids with the fish they caught on the lake I would be glad to show off their catch. You can send the picture to yesmyrealtor@gmail.com
There are many Livingston County lakes to chose from. If you are ready to buy a lake cottage or home join my
Clifford Lake Waterfront VIP club
You will get lake listings emailed to you that fit your criteria. You will receive that latest lake foreclosures and lake bargains so you can start enjoying lake living this year!
Russ Ravary your Genoa Township & Livingston Count Lakefront real estate agent
Russ Ravary - Metro Detroit real estate agent
Real Estate One
(248) 310-6239 YesMyRealtor@gmail.com
8430 Richardson Rd. Commerce MI 48382
For more information on other lakes, click on one of the links, below.
Woodruff Lake real estate for sale
Check out these lake links and videos for some great information Russ himself, collected to provide a great experience when searching for your home...Heather Lake, Watkins Lake Video, North Lake Sales ,Halfmoon Lake, Watson Lake
Call me if you would like to see Homes for sale on Bush lake Holly MI (248)310-6239
Click Here to Check Your Home's Value
#roundlakebrightonmi #cliffordlakebrightonmi #roundlakegenoami #roundlakelivingstoncountymi #cliffordlakegenoami #cliffordlakelivingstoncountymi #homesforsalecliffordlakebrightonmi #cliffordlakehomesforsalebrightonmi #roundlakehomesforsalebrightonmi #homesforsaleroundlakebrightonmi #allsportslakesnearbrightonmi #allsportslakeslivingstoncountymi