Commerce Township Lakes Michigan
2.3 square miles (6.0 km2), or 7.61% of Commerce Township Michigan, is water. There is about 28 lakes for a total of 1704 acres. Below is a partial listing of the lakes. There are quite a few big all sports lakes in Commerce. Most of the lakes in Commerce are private though Long Lake, Union Lake, and Middle Straits Lake are public. Union Lake and Middle Straits are mainly in West Bloomfield though small corners of the lake are in Commerce Twp. The Huron River runs mostly north–south through the township.
You can click on any of the Commerce Township lakes for indepth lake information such as private or public, all sports, depth, size, school system, photos. Of course there is info on what to expect on lot sizes, types of homes and recent sold prices of the lake real estate.
Here is a quick overview of Commerce Twp lake information. 6 of the lakes relatively small. (Carrol, Bass, Reed, Twin Sun, Hawk, and Clark). 9 of the Commerce lakes are all sports
All sports lakes in Commerce MI
Union Lake

Upper Straits Lakes

Commerce Lake

Lake Sherwood

Fox Lake

Clark Lake

Carrol Lake

Wolverine Lake

Middle Straits Lake
Only three lakes in Commerce Twp have DNR public access and they are Middle Straits Lake, Union Lake and Long Lake. (part of Union Lake is in Commerce Twp.)
Union Lake is the largest lake in Commerce Twp, but not the largest lake in Oakland County. Cass Lake is the largest lake in Oakland County MI.
Commerce Twp MI real estate
Commerce Twp

Lake Name

Allsports

or not

Size

Depth

Private

or Public

Carroll Lake

33 acres

24 ft deep

Private

Clark Lake

Private

Commerce Lake

All sports

262 acres

66 ft deep

Private

Hawk Lake

Private

Lake Sherwood

All sports

258 acres

20 ft deep

Private

Lower Straits Lake

All Sports

236 acres

22 ft deep

Private

Reed Lake

32 acres

48 ft deep

Private

Twin Sun

Private

Union Lake

All sports

425 acres

110 ft deep

Public w/

lake access
Commerce Township recreation
• Proud Lake State Recreation Area (2,500 acres)
• Robert H. Long Park/Berry Lake (117.42 acres)
• Hickory Glen Park (155 acres)
• Maple Glen Park (103 acres)
• Dodge Park No. 5 (48.84 acres)
• Bicentennial Park (9.8 acres)
• Mill Race Park (5 acres)
• Historic Byer's Homestead (2.5 acres)
Richardson Community Center & Park (80 acres)
Here is a map of Commerce Township Lakes.
Commerce Township area schools
• Walled Lake Consolidated School District: (248) 956-2000
www.walledlake.k12.mi.us
• Huron Valley Schools: (248) 684-8000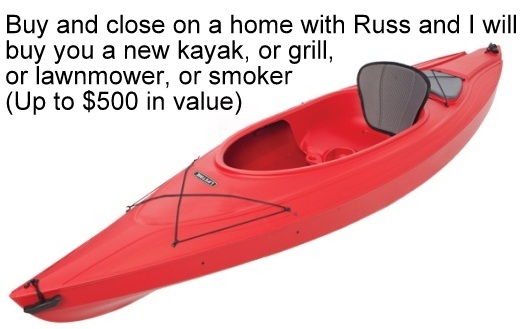 Save us to your computer favorites so you can find the website easily!
Michigan Boating Laws
These are some of the things that will get you a ticket on a lake.
Reckless Operation of a vessel or reckless manipulation of water skis, a surfboard, or similar device is defined as operation which disregards the safety or rights of others or endangers the person or property of others. Some examples of reckless operation are:
Weaving your vessel through congested waterway traffic or swerving at the last possible moment in order to avoid collision

Jumping the wake of another vessel unnecessarily close to the other vessel or when visibility around the other vessel is restricted

Chasing, harassing, or disturbing wildlife with your vessel

Causing damage from the wake of your vessel
Russ Ravary
Metro Detroit Realtor
cell (248)310-6239
Would you like to see Homes for sale on Chalmers Lake homes in Bloomfield MI Give me a call and i will set up showings! (248)310-6239
#lakesincommercemi #biglakesincommercemi #biggestlakesincommercemi #whatarethebiggestlakesincommercemi #commercelakesMI #lakesincommercetownshipmi #biglakesincommercetownshipmi #biggestlakesincommercetownshipmi #whatarethebiggestlakesincommercetownship #commercetownshiplakestmichigan #allsportslakesincommercemi