Cooley Lake lakefront homes Oakland County
Lakefront ranch homes range in size from 800 square feet to over 2500 square feet. On the North side of the lake there are some wide and deep waterfront lots set back off the road. The road is paved on that side. I don't know about the south side of the lake roads.
The colonials that have been listed for sale in the last three years range in size from 1700 square feet to over 3900 square feet. Again like many Oakland County lakes the age of Cooley Lake homes range frome 1920 to today. There are a few homes on the lake that they don't even know when they were built!
Why pay too much to some real estate agent? When you sell your home..... keep more of your money and your homes profits by hiring a great realtor with a low commission rate. Save thousands and thousands of dollars on your real estate commission. Call Russ today to see how much you can save when listing your home 248-310-6239
Cities the lake lies in White Lake, Commerce

School district for the lake Walled Lake

Streets around the lake are paved

City water well

City sewer sewer sanitary, septic

Canals on Lake yes

Lots over an acre on lake no

Water-ski course n/a

Condominiums yes
Some homes have been added on to, and remodeled. So even though they are a 1940's home they may be beautiful inside. Many homes on the lake were built in the 1970's, 1980's, 1990's. Kids that live on the lake will be going to the Walled Lake school district. Cooley Lake home styles are:
bungalows

cape cods

colonial style homes

ranches

split levels
Cooley Lake does have a sand bar that the lake residents gather and talk at on those nice warm sunny days. The lake bottom is both muck and sand depending on where you are at on the lake.
Welcome to The Best Lake Home Website in Southeastern Michigan!
We offer you more information on lake houses, the lake life style, and our local lakes than other website. Thousands of lake home buyers and sellers visit this site to view listings and get information on sold homes on each lake. If the lake is in Southeastern Michigan we try to add it to the site so you can read about it. You will be able to search 1000's of Metro Detroit lakefront home listings right here. Whether you are looking for the perfect fishing lake or a big all sports lake we can help find the lake that fits you and your family.
My site celebrates living on the lakes in Oakland County and Southeastern Michigan. Whether it is canoeing or kayaking on a peaceful lake, or pontooning with other party boaters we share your enthusiasm for the lake life. We try to tell you whether the lake has a ski course and even try to tell you if it is one of the few lakes that has a bar or restaurant on it. From fishing to stand-up paddle-boarding and wakeboarding nothing beats the lake for sheer enjoyment. And at days-end, what could close out the day better than a quiet fire on the beach? This is what the lake life is all about. I understand the lake lifestyle because I live on the lake. I live on White Lake. So I can point out factors about lake living that you may not even have thought about. I hope this page on lakefront properties on Cooley Lake in White Lake Michigan. Search Home and Cottage Lake Listings "Michigan Lake Homes For Sale"
Between January & October 20, 2012 here's what sold on the lake.
1334 PARK ST

1000

1000

71

0.5175

1932

1934

N

8588 COOLEY BEACH DR

119900

115000

38

101.9503

1128

1935

N

1271 APPLEWOOD ST

149900

149900

90

83.2777

1800

1974

N

8700 COOLEY BEACH DR

154900

154600

72

106.1813

1456

1965

N

8706 N COOLEY BEACH DR

152900

155000

176

59.6153

2600

1970

N

8985 LAKEVIEW DR

149000

160000

27

92.6462

1727

1920

N

8600 COOLEY BEACH DR

189500

189500

17

96.6343

1961

2000

N

8298 CASCADE ST

195000

190000

2

142.0029

1338

1987

N

8447 COOLEY BEACH DR

199990

195000

149

126.6233

1540

1935

N

8599 COOLEY BEACH DR

449900

429900

44

165.9204

2591

1960

N

8261 COOLEY BEACH DR

549900

515000

261

170.2479

3025

1996

N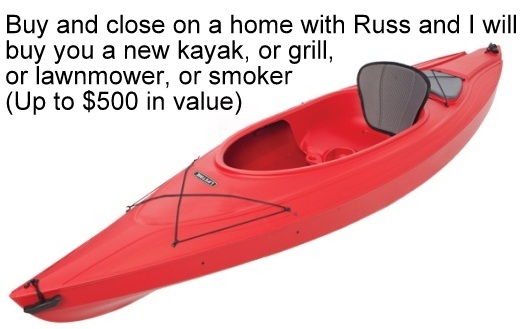 Here is a list of the Cooley Lake homes that have sold between 01/2011 and 11/15/2011
8298 CASCADE ST

5/16/11

1500

1500

1338

4

2.1

1165 FAIRVIEW ST

8/29/11

34,900

34,900

43.6

800

2

1

8985 LAKEVIEW DR

8/8/11

83,900

75,000

43.4

1727

2

1

8420 CASCADE ST

11/2/11

89,900

75,020

84.9

884

2

1

8797 COOLEY BEACH DR

10/20/11

84,000

76,500

86.9

880

3

1

8400 CASCADE ST

3/29/11

99,000

84,000

89.4

940

2

1

8723 COOLEY BEACH DR

6/7/11

104,900

100,000

64.0

1562

3

1.1

8548 CASCADE ST

1/17/11

499,900

455,000

164.3

2770

4

3.1
Cooley Lake White Lake Twp information
Kodiak Inn is right across the street from Cooley Lake.
Here is a short video on Cooley Lake in White Lake Township and lakefront homes for sale Cooley Lake White Lake
Cooley Lake real estate
Location
Cooley Lake is located in White Lake Township and there are a few homes on the lake in Commerce Township in Oakland County MI. It is North of Cooley Lake Rd, East of Round Lake Rd, West of Union Lake Rd, and South of Cedar Lake Rd. It is located really right at the intersection of Cooley Lake Rd and Union Lake Rd. You can see the lake on the north side when you drive down Cooley Lake.
Other nearby lakes include Union (public, all -sports) and Long Lake ( public, all-sports)
Fishing
Blue Gill

Crappie

Northern Pike

Smallmouth Bass

Largemouth Bass

Pumpkin Sunfish

Catfish
You must purchase a fishing license if you are 17 years of age or older and plan on fishing in Michigan's inland lakes. Individuals under the age of 17 may fish without a license. Regardless of age, everyone is required to observe all fishing rules and regulations at all times. All annual fishing licenses are valid from March 1st of a given year through March 31st of the following year.

Fishing license dollars fund a variety of activities including; fish management work on the state's waters, habitat rehabilitation and protection, fish stocking, information distribution, education and outreach efforts to anglers and the public, and much more. The Michigan Department of Natural Resources' Fisheries Division does not receive any general fund tax dollars to support its activities. Instead, Fisheries Division depends heavily on angler dollars collected through fishing license sales and federal excise tax dollars from the sale of fishing tackle (Dingell-Johnson Sport Fish Restoration Act) to manage Michigan's fisheries. Buying a fishing license, even if you do not plan to go fishing, can make a big difference to the future health of Michigan's prized freshwaters.
Always feel free to email me or call me with questions about homes on the lake, or if you need more information. My cell is (313) 310-9855 or email is yesmyrealtor@gmail.com
Other White Lake Township Lakes and Lake homes for sale
Click Here to get the latest listings of lakefront homes for sale on Cooley Lake in White Lake Twp, Mi.
If you are looking for Lakefront property sign up for my
Cooley Lake Waterfront VIP club
get the latest foreclosures and Cooley Lake real estate emailed to you daily, weekly or monthly so you don't miss out on the deals.
To Search any Michigan Lake for lake homes for sale go to the atlas search or search by area. I hope this helped you if you have a Michigan relocation in your future.
Russ Ravary your White Lake Township Lakefront real estate specialist
Thinking of buying a lake home? Get the latest lake listings so you do not miss out on the best home. Click below I'm Ready for a Lake Home!
Russ Ravary - Metro Detroit real estate agent
Real Estate One
(248) 310-6239 YesMyRealtor@gmail.com
8430 Richardson Rd. Commerce MI 48382
Here is what a previous client had to say about me!
"I first started looking at real estate listings online nearly a year ago, but at first I thought I´d never really buy one. I hadn´t been paying attention and thought I still couldn´t afford to buy a place. I also had no experience in buying a home and I wanted to make sure I knew what I was doing before I bought. For most questions I would search online, the topic had been discussed on Russ´ blog. Not only that, he was local. Over the summer, I finally decided to start physically looking at houses and Russ was the only choice.
My preferred method of contact was email and he always responded in a timely fashion. He was patient with this first-time home buyer, and worked with me through my initial bid process. I was surprised when they accepted the bid! The transaction went smoothly, with Russ patiently answering any questions and concerns I had. From the first time we looked at houses to the closing was exactly one month. I´ve been here five months now and people still marvel at what I got for the price I paid. When I requested a plumber, he was able to provide one was lived close by and was economical."
Thanks for everything, Russ.
~ Christine M.
For more information on other lakes, click on one of the links, below.
Lakes in White Lake Township MI
Kellogg Lake waterfront homes for sale
Belleville Lake homes for sale
Cooley Lake Commerce Township
These are some of the ways that will help you price your home right if you plan to sell it.
When you stage a waterfront home, set up your lawn furniture in a socially inviting manor. If it's possible, have the waterfront area professionally landscaped. There's nothing like a clean and well-kept lawn.

Know your territory. Many of the potential buyers are unfamiliar with the lakes in your area. It is helpful to provide a map of the lake indicating the location of the property you are selling. Or better yet, you can assist them in gaining more knowledge about the lake and its surrounding areas. Inform them of the restaurants they can go to or shops in existence.

Maximize your view. Make sure that your windows are clean. Remove obstructions like lamps that may block the view of the lake.
Please click on Michigan Lake Homes For Sale to find out the areas which have available homes for sale. It's worth your time to know which is the best area for you and your family.
Check out these awesome White Lake lakefront homes for sale
This is a great community to live in , check out White Lake Township Lakes
Find Homes for sale on Cooley Lake in White Lake Twp MI and other great lakes in the area!