Cordley Lake Hamburg MI information
Cordley Lake in Hamburg Michigan is a electric trolling motors only lake. It is not connected to other lakes and is extremely clean. A camp is located on one side of the lake.
Cities the lake lies in Hamburg, Pinckey

School district for the lake Pinckney

Streets around the lake are gravel

City water well

City sewer sewer sanitary, septic

Canals on Lake yes

Lots over an acre on lake no

Water-ski course n/a

Condominiums no
There are 3 small lake access parks for the neighborhood association. The lake residents children go to Pinckney Schools.
On the waters of Cordley Lake, Hamburg Township, Livingston County, it is unlawful for the operator of a vessel to exceed a slow--no wake speed.
Cordley Lake real estate Hamburg Livingston County MI
Cordley Lake waterfront properties. I believe the largest homes on the lake is about 2000 square feet. The smallest homes are about 600 square feet. At this time Cordley Lake is not a highly sought after lake that people are tearing down the small houses and building bigger lakefront homes.
click here to get the latest lsit of homes for sale on cordley lake
Cordley Lake homestyles are mainly cape cods, bungalows, colonials, ranches, and split level homes. Most of the lakefront homes were built between 1950 - 1970's.
Cordley Lake homes Livingston County MI
Cordley Lake properties have 40' - 120' of lake frontage. If you are looking for a lake home with acreage this lake is not going to have homes like that.
There are Cordley lake access homes.
Between January & October 20, 2012 here's what sold on the lake.
10630 CONCORD

1100

1100

5

1

1100

1960

N

3769 LANCASTER DR

34900

32500

143

17.8375

1822

1925

N

10816 MONTICELLO RD

150000

149000

1

137.3271

1085

1974

N

3822 LANGLEY

250000

250000

78

191.1314

1308

1966

N
Here are all the homes that have sold on the lake since 1/2005 - 11/2011.
10374 LANGLEY DR

5/9/07

89,900

89,000

92.7

960

3

1

10266 LANGLEY DR

11/3/09

149,900

130,000

164.1

792

1

1

3822 LANGLEY DRIVE

2/14/07

154,000

143,900

133.2

1080

3

1

10274 LANGLEY DR

8/25/05

149,900

149,900

159.5

940

3

1.1

3616 MARY ANN DR

12/19/08

225,000

225,000

270.4

832

3

2
This website shows up on the first page of google for over 200 Southeastern Michigan lakes and for over 500 Michigan lake terms. No other Southeastern Michigan realtor's lake website does that. That means when you go to sell your home it will get viewed more than any other local website. So give us a call to go over your marketing plan to get your home sold! My cell is
(248)310-6239
Cordley Lake Location
Cordley Lake is located in Hamburg Township Livingston County MI. It is South of Cordley Lake Rd and West of Whitewood Dr.
View Larger Map
Cordley Lake Fishing
Blue Gill

Smallmouth Bass

Largemouth Bass

Yellow perch

Catfish
Did you grow up on a lake or have great memories of going to the lake when you were younger? I had great memories of going to the lake with my uncle and grandfather. I remember the excitement of loading the cooler with Orange Crush. Maybe you have memories of going to the grandparent's cottage or some place on a lake that you have fond memories of. You can be the start of even have more great times and fun memories of your own when you have your own Oakland County lake cottage. Maybe you want a year round home? Whatever you are looking for we can help. I am an experienced full time lakes area realtor that knows our Metro Detroit lakes areas and lakes well. School systems may be important to you if you have kids. There are some excellent lakes in good school systems all around Metro Detroit. West Bloomfield and Bloomfield both have plenty of lakes. Your future lake real estate may be one of the best investments you will ever make. Lake homes tend to hold their prices better when there is a downturn. Check out all the different lakes in our area and browse through the information on waterfront homes on Cordley lake in Hamburg Michigan. If you have questions always feel free to call me at (248) 310-6239. Search Oakland County lake houses by map. Zoom in on the lake or area to find your home. It is so simple to jump from lake to lake to look at them all.
If you are looking for Lakefront property sign up for my
Cordley Lake Waterfront VIP club
get the latest foreclosures and Cordley Lake real estate emailed to you daily, weekly or monthly so you don't miss out on the deals.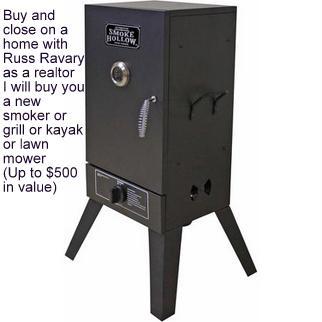 Russ Ravary your Hamburg Township Lakefront real estate specialist
This website is Metro Detroit's largest lake home website giving lake home sellers the greatest exposure to potential buyers that want the lake lifestyle. We get thousands of visitors a month that are looking for a lake home.
So if you are looking to sell your lake home soon give me a call to get your home sold!
Every Sunday night Lisa and I wonder why all those crazy people are driving 3-5 hours home when they could be home in less than an hour. As we pack up on Sunday night from our lake cottage in Oakland County we feel great that we do not have to fight traffic from I-75 down back to home. For us we are home in less than 30 minutes.
No stop and go traffic. No driving through rain, storms, or snow for hours. No being tired after a long drive. No having to leave early to beat the traffic. No wasted time. Why lose 5 hours of a beautiful Sunday? Yes most of us have to work on Monday.
If you have a lake cottage in the Metro Detroit area you will not have to pack up early to be home by 8. You won't have to worry about locking everything up or putting everything away. You could come back during the week at night to do it because you live so close.
What is one of the best parts of owning a lake getaway within an hour of metro Detroit is that if it is a beautiful day you can get to the cottage quickly and enjoy the evening on the lake. Or you may decide the night before to not to go to work the next day because the forecast is so great.
You will be at the lake house in less than an hour. So what are you crazy? Start your dream lake home search close to home. Give me a call on my cell at (248) 310-6239 to get started.
So many of the good lake homes get sold before the average buyer even gets to see them. I have seen homes sell in under a week. The good lake homes go quick. If you want the latest lake home listings emailed to you daily so you can look at them at your leisure.
Click Here to Join My Lake VIP Home Buyer Club
Don't miss out on the best lake deal!
2016 homes that sold
3732 Lancaster

2

3

1,712

$235,000

$225,000

07/16/2016

Lake Front

3566 MARY ANN

2

2

1,356

$249,900

$249,900

11/04/2016

Lake Front

10374 Langley

2

3

1,512

$279,000

$265,000

08/29/2016

Lake Front, Lake
Russ Ravary - Metro Detroit real estate agent
Real Estate One
(248) 310-6239 YesMyRealtor@gmail.com
8430 Richardson Rd. Commerce MI 48382
For more information on other lakes, click on one of the links, below.
Clam Lake waterfront homes and cottages for sale
Lake Angelus Waterfront homes for sale
You may be wondering What Are the Benefits of Living in a Lakefront Home
Finding out the answer to this common question What's your home worth? is key!
Come see this great area and some of it's Homes for sale on Deer Lake Independence Twp Mi