Dow

Lake Orchard Lake Village MI

information
This website is all about Lake Cottages, Waterfront Homes, Lakefront Condos, Lake Lots, and Weekend Getaways in Oakland County and the surrounding Metro Detroit area. Find Your Lake Home on Your Favorite Fishing Lake or Your Favorite All Sports Lake in Michigan. "We are Lake Home Owners with Expert Advice" on our local lakes and real estate.
Cities the lake lies in Orchard

School district for the lake West Bloomfield

Streets around the lake are Paved

City water Municipal, well, water at street

City sewer sewer sanitary

Canals on Lake yes

Lots over an acre on lake yes

Water-ski course n/a

Condominiums yes
Why pay too much to some real estate agent? When you sell your home..... keep more of your money and your homes profits by hiring a great realtor with a low commission rate. Save thousands and thousands of dollars on your real estate commission. Call Russ today to see how much you can save when listing your home 248-310-6239
Search 1,000's of Listings at Michigan Lake Homes by county, city or the Price Range that fits your needs. I am your Southeastern Michigan Lake Homes Real Estate Specialist helping hundreds of home buyers find and sell their lake homes. Lake living is a great lifestyle. Whether it is watching the sunset or having a bonfire with friends and family you will learn that so relaxing. If you love water you have come to the right place. My goal is to explain the local lakes in Oakland County and Livingston County so you have a resource to go to for valuable information you cannot find elsewhere. Search Home and Cottage Lake Listings "Michigan waterfront Homes For Sale"
What is great about Dow Lake in Orchard Lake MI is that it is attached via canal to Cass Lake. So you have over 1280 acres of Cass Lake to play on and then come back to your quiet lake. It is an all sports lake but it is so small knowbody can tube or jet ski on it because it is a no wake lake. You go out to Cass Lake to do that. So Dow Lake has the charm and quiet of a small pond yet access to Oakland County's largest lake.
All sports lake No - it is a no wake lake

Private Not really because there is DNR access on Cass Lake

Size est 16 -18 acres ?

Maximum Depth 30 -60 feet

Public Access Not on the lake, but on Cass Lake there is

Public Beach No

Wake restrictions Unknown

Water Source Unknown
The children on the lake go to West Bloomfield Schools.
Dow

Lake

real estate Oakland County MI
I believe there are only 7 or 8 homes on the lake. There are at least 2 gated homes on the lake. Dow Lake properties have some space and privacy.
The three Dow Lakefront homes that I know information about are:
2800 square foot colonial 4 bed 3 1/2 bath 3 car garage

4100 square foot ranch 4 bed 4 1/2 bath 3 car garage

3900 square foot ranch 4 bed 3 1/2 bath 3 car garage

2900 square foot split level 4 bed 2 1/2 bath 2 car garage
They all sit on about 2 acres.
Have a great sunset photo? Or a good skiing, or action photo of the lake? Or even a photo of your family's fishing catch? I am looking for great photos to put on the website if you would like to share. You can email them to yesmyrealtor@gmail.com Be sure to tell me which lake it is from. Thanks in advance for helping make this the best lake website in Southeastern Michigan
Between January & October 20, 2012 here's what sold on the lake.
4431 DOW RIDGE RD

1100000

1075000

104

273.7458

3927

1967

N
Here is what Dow Lake real estate has been sold or leased lately.
3360 THREE LAKES LN

9/26/06

995,000

1

4101

4

4.1

3380 THREE LAKES LN

5/26/07

2200

2200

2862

4

3.1

3340 THREE LAKES LN

11/8/11

495,000

470,000

162.5

2892

4

2.2
Location
Dow Lake is located in Orchard Lake Village Oakland County MI. It is north of Commerce Rd, east of Hiller Rd and west of Orchard Lake Rd . The lake is on the south end of Cass Lake and to the north of Orchard Lake.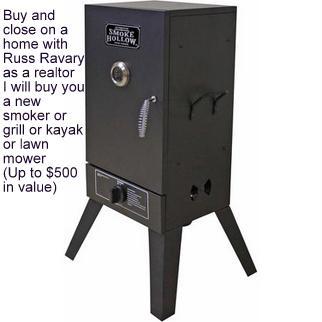 Do you want a public Michigan lake or a private lake? A private lake is a lake where the general public cannot put a boat on the lake. A public lake may have a DNR access point where there are a certain number of parking spots to put boats in. A public lake may be on a chain of lakes where there may be no public DNR access but the public still has access to the lake because they can get from one lake to the other. For example that would be the Portage chain of Lakes near Hamburg in Livingston County.
Some lakes have marinas on them like Cass Lake, or Elizabeth Lake. Elizabeth Lake is considered a private lake but there sure are quite a few boats on it. The bigger the lake, the more likely that there are going to be a lot of boats on it. Sometimes home owners will allow their friends to dock their boat at their house. I have seen homes on lake in Oakland and Livingston County where there are two and three different boats tied up at one dock. You know that they are not driving two pontoon boats around.
As I tell most lake home buyers....if the lake is a good sized all sports lake it is going to be busy on the weekend. It is just that way. Some of the smaller all sports lakes are quieter. So private or public is a choice you have to make. Remember if you are just looking at private lakes and cannot find the home you want then you may want to expand your search to public lakes in Southeastern Michigan
Fishing
Blue Gill

Crappie

Northern Pike

Smallmouth Bass

Largemouth Bass
Other Orchard Lake Village Lakes and Lake homes for sale
Cass Lake, Orchard Lake, Pine Lake, Dollar Lake and Darb Lake
If you are looking for Lakefront property sign up for my
Dow Lake Waterfront VIP club
get the latest foreclosures and Dow Lake real estate emailed to you daily, weekly or monthly so you don't miss out on the deals.
If you would like a foreclosure list give me a call or email me at yesmyrealtor@gmail.com
or my cell is (248)310-6239
Russ Ravary your Orchard Lake Village Lakefront real estate specialist
Thinking of buying a lake home? Get the latest lake listings so you do not miss out on the best home. Click below I'm Ready for a Lake Home!
Russ Ravary - Metro Detroit real estate agent
Real Estate One
(248) 310-6239 YesMyRealtor@gmail.com
8430 Richardson Rd. Commerce MI 48382
Here is what a previous client had to say about me!
"I first started looking at real estate listings online nearly a year ago, but at first I thought I´d never really buy one. I hadn´t been paying attention and thought I still couldn´t afford to buy a place. I also had no experience in buying a home and I wanted to make sure I knew what I was doing before I bought. For most questions I would search online, the topic had been discussed on Russ´ blog. Not only that, he was local. Over the summer, I finally decided to start physically looking at houses and Russ was the only choice.
My preferred method of contact was email and he always responded in a timely fashion. He was patient with this first-time home buyer, and worked with me through my initial bid process. I was surprised when they accepted the bid! The transaction went smoothly, with Russ patiently answering any questions and concerns I had. From the first time we looked at houses to the closing was exactly one month. I´ve been here five months now and people still marvel at what I got for the price I paid. When I requested a plumber, he was able to provide one was lived close by and was economical."
Thanks for everything, Russ.
~ Christine M.
For more information on other lakes, click on one of the links, below.
Commerce Lake homes and cottages
Find out which lakes have DNR Access Lakes in Oakland County Michigan
Take a Look at Loon Lake Sales wat
BE sure to check out all the information I've provided here on Homes for sale on Kellogg Lake Highland MI