Gut Lake Livingston County MI
Sign up to receive the latest Oakland County Real Estate Listings. It seems that everyone is looking for a bargain right now, and you'll have information on the most recent Lake homes for sale in Oakland County as soon as they become available. We will never share your information! Send us an email at yesmyrealtor@gmail.com to get your personalized list sent to you.
So do lake levels on Gut Lake in Livingston County change much? Most lake levels rise after heavy rains and then go down after time. A drought does bring down the lake levels. One of the questions to ask is there an auxiliary well to keep the levels consistent? Is there a dam that keeps the levels at a certain height? Talk to the neighbors if you cannot find the information on this page.
One of the questions I ask my lakefront home buyers is do you like the view of the water or do you want lake access? The reason I ask this questions is about the affordability of buying a lake home. You can buy a canal front home on some lakes for less money. You can get more home for the money on a canal. So if a lake view is not an important factor you may get more for your money by buying a canal front home. Canal front homes on Cass Lake in Waterford or Cedar Island Lake in White Lake are going to cost less than a waterfront home of similar size on the same lake. So deciding what you want in a lake and a lake home is very important to think about before starting your search. That is one of the pros of buying on a canal. There are pros and cons on where you live on a lake.
Want nature on the big screen? There are going to be so many great sights you are going to see from your deck and patio. You will see migrating birds in the fall, magnificent sunrises, and beautiful fall colors around the lake. The colors of the leaves stand out on sunny days against the water. So much to enjoy and take in when you buy a waterfront home. These pictures are worth more than a thousand words.
For example do you want to see the sunset? Being on the west shore of a lake gives you a great view of the sunset. However with that view you will get all the stuff from the east side of the lake. The west winds will blow seaweed, leaves, and miscellaneous articles to your shoreline. (I live on the west side of a lake so I know of these issues. These are just some of the different things that come up with buying a waterfront property for sale in Oakland County Michigan. That is why it is important to hire a good full time experienced lake realtor like myself to help you understand our local lakes.
Below you will find lots of great information on lakefront properties on Gut Lake in Livingston county Michigan. It doesn't matter if you are looking for a large estate lake home or just a small cottage I will be glad to help you. If you have questions about a lake feel free to reach anytime to me. Search Southeastern "Michigan Lake properties For Sale"
All sports No

Size 17 acres surface area

Deepest spot ?

Overall depth Unknown to me

Wake Restrictions ?

Public Beach No

Public access No

Public access parking No public access

Water Source ?

Lake Association ?
If you have any information about the lake such as the depth, all sports or not, source of the water (is it spring fed?), fishing, or the homes on the lake shoot me an email. I would greatly appreciate any information you can share. Or if you have some great photos of the lake or a sunset I would love to put them on the website. Thanks in advance. My email is yesmyrealtor@gmail.com
Get the latest lake houses in Livingston County emailed to you as soon as they hit the market. Email me to get your list.
The size of Gut Lake is 17 acres.. Gut Lake is just a very small lake or a very large pond. Three quarters of the lake is very natural with cattails. Gut Lake Livingston County is a private non-motorized lake with paddle boats, canoes, row boats, and kayaks. It is one of many Livingston County MI small lakes.
There are paved roads around the lake. There are newer nice good sized homes on the lake. A few of them sit up over looking the lake.
There have been no homes sold between January & November 2012 on the lake.
Is it time for you to move? Job transfers, downsizing, retirement may be just some of the reasons to move off the lake and sell your lake home. If you are then you may want to spruce your waterfront home up. Today's home buyers want that fixed up, move in ready home. They want the freshly painted walls, the granite counter tops, the new carpet, the refinished hardwood floors, the updated kitchens and baths. Today's lake home buyers do not want to see paneling, wall paper, or old cabinets. Today's buyers prefer kitchens that have views of the lake, larger master bedrooms with views of the lake, and open layout homes.
You may not be able to change your layout, or open your kitchen up to get a lake view but you may be able to take that old wall paper down. You could paint, or update the carpet. What you do should be compared to how much the sales price will increase. You do not want to spend $30,000 updating the kitchen to get $20,000 back. You do not want to spend $20,000 to finish the basement if you only get a $10,000 return.
One of my prime examples of how a updated home can get a high price is: In 2014 a small canal front home with no basement got $200 a square foot. It sold at such a high price because it was pristine and totally updated. It sold in under a week! Other homes that were in need of work have been sitting on the market for three months or more. Some of these fixer uppers could have sold sooner if only the sellers took a little time to get them ready to sell.
Location
Gut Lake is located in Hamburg Township MI. Gut Lake is located south of Winans Rd, East of Chilson Road, north of M-36 and Hamburg Rd.
Gut Lake is very close to the Chain of Lakes, but it is not part of the Portage Chain of Lakes. Winans Lake, and Buck Lake are also very close to the lake.
Public Access
There is no public access on Gut Lake.
Fishing
I have no clue what type of fish are in Gut Lake but I would guess there are Crappie, Bluegill, Bass.
Gut Lake Hamburg Twp Waterfront homes
There have been no homes sold between January & November 2012 on the lake.
Gut Lake waterfront properties are newer good sized homes on the one side of the lake.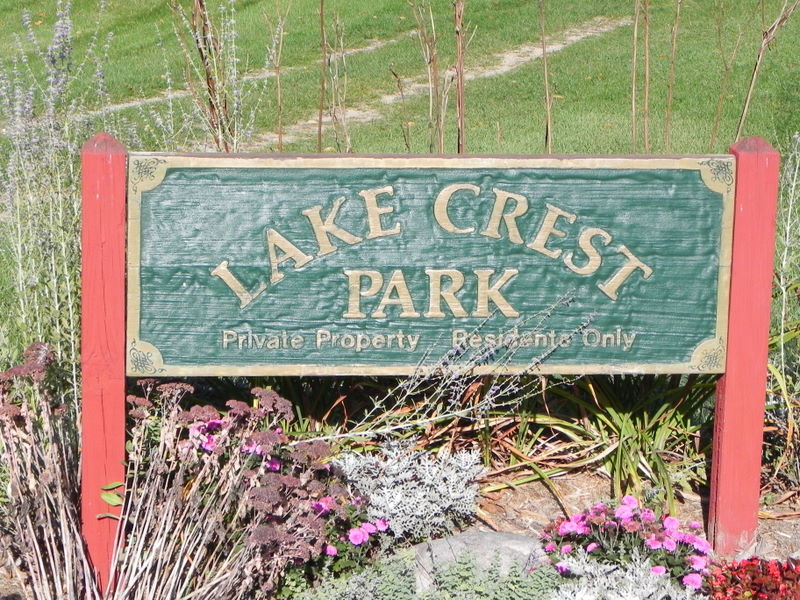 If you are looking for Lakefront property sign up for my
Gut Lake Waterfront VIP club
get the latest foreclosures and Gut Lake real estate emailed to you daily, weekly or monthly so you don't miss out on the deals.
Gut Lake General info
The roads around Gut Lake are paved roads.
Is moving in your future? Planning your next move ahead of time takes the stress out of moving.
Click the button below to find out
Russ Ravary - Metro Detroit real estate agent
Real Estate One
(248) 310-6239 YesMyRealtor@gmail.com
8430 Richardson Rd. Commerce MI 48382
Here is what a previous client had to say about me!
"Dear Mr. Ravary,
We would like to take this opportunity to thank you for all of your support, guidance and knowledge towards the purchase of my first home. You were very kind, friendly and patient during the whole process. The good thing I like about you is that you have never pushed us to buy any home, but walked with us and gave us yr honest opinion about homes we visited. You had never rushed into make a decision but gave us a time to make the decision wisely during the whole process. You made me familiar and explained with some of the real-estate terms and that helped me a lot during the whole process. Even after the home purchased, I know I can still count you for any help towards my home. I would definitely recommend you to my friends/family for their future home purchase!"

~kash patel~
For more information on other lakes, follow the links below!
Ackerman waterfront home properties
Base Line Lake waterfront lakefront homes and cottages
Lotus Lake waterfront homes for sale
Check out these Commerce Lakefront homes for sale
Take our advice; Lake home selling tips- decluttering
look at these Lake Sherwood Sales to compare your home to.
Take a look at where you could be living next... Homes for sale on Wormer Lake Waterford Mi