Half Moon Lake Dexter MI info
All sports lake Yes

Private No

Size 236 acres

Maximum Depth 87 feet

Public Access Yes

Public Beach No

Wake restrictions Unknown

Water Source Springs, Portage Creek, and Watson Lake
Cities the lake lies in Dexter, Gregory, Lyndon

School district for the lake Chelsea, Stockbridge

Streets around the lake are Gravel, paved

City water Well

City sewer Mostly Sewer sanitary

Canals on Lake yes

Lots over an acre on lake yes

Water-ski course n/a

Condominiums no
Halfmoon Lake is a chain lake and has a State park on one side of the lake. There are some deep holes in the lake ranging from 80-100 feet deep. Some of the shoreline is so shallow that the docks have to go way out into the lake.
Halfmoon Lake is approximately 236 acres in size and part of a chain lakes that are included in the Middle Huron Watershed within the Huron River Basin. There are several lakes upstream from Halfmoon Lake, including Woodburn, Patterson, Watson, Bruin, and Blind. The only outlet of Halfmoon Lake is approximately 20 feet wide. It exits to Hi-Land Lake.
Half Moon Lake Dexter Township Livingston County MI is a glacial Lake and has a public fishing dock on it. There is also a public access on the lake. Children living on the lake attend Pinckney Schools.
Halfmoon Lake real estate Livingston County
Between January & October 20, 2012 here's what sold on the lake.
8661 HILLSDALE

76100

75000

75

60.8766

1232

1960

N

13766 EDGEWATER DR

239000

225000

113

160.7142

1400

9999

N

14468 EDGEWATER DR

239900

233000

111

133.908

1740

1940

N
I don't believe there is a Half Moon Lake front home that is over 3500 square feet. Most of the homes are small ranches in the 1000 -1500 square foot range. Halfmoon Lakefront homes are few because the state park covers half the lake frontage. The lakefront homes consist of smaller homes on dirt roads. The homes are level with the lake and do not require stairs down to the lake. Halfmoon Lake home styles include colonials and Cape cods too.
Half Moon Lake waterfront properties usually have 70' or more in lake frontage. There is even one home with 330 foot of frontage, and there are a few with 50 foot of lake frontage.
I really like this whole Pinckney chain of lakes because it is so rural. So natural.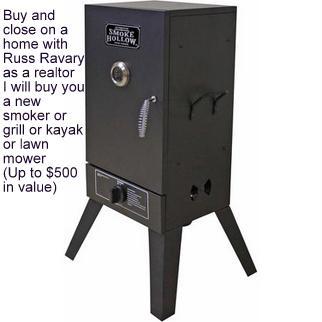 Southeastern Michigan lakes have so many different lake bottoms. Some are mucky, some are sandy, and some are full of vegetation. They vary so much from lake to lake and even from one side of the lake to the other. You could have a sandy lake bottom on one side of the lake and mucky on the other. Some lakes are all sandy bottoms. Others are all mucky. The easiest way to check whether it is sandy or mucky is to get into the lake. That is why it is smart to buy a lake home when the ice is off the lake. Sometimes the lake bottom is sandy for 10 or 15 feet then gets mucky. Usually if the lake listing does not proclaim sandy lake bottom....then it does not have it.
The next part of Lake Frontage that you may want to consider is vegetation or vegetation free lake front. Usually a mucky lake front invites lily pads and cattails. Because of DNR rules you cannot just go out and rip out lily pads and vegetation in front of the home. So do not buy a lake home thinking you can change the waterfront drastically. Sure some lake home buyers do the midnight lily pad weeding or put down chemicals at night to kill the vegetation....but it is illegal and still will take several years to do.
You will notice that if the sellers are older sometimes there will be a little bit of vegetation out front. That is usually easily cleaned up. This usually is the case when the sellers are older and have not used the lake in years. By the time the kids and grandkids use the lakefront all summer it will be clean again. Many lake home owners have a large rake (a landscape rake) to rake up seaweed, and rocks. It is a great tool to have.
Get an added bonus when you buy your next home? Russ not only will help you find a home that fits your needs at a great price, he also gives you a great closing gift of a new kayak, or grill, or snowblower, or lawnmower. (up to $500 in value)
Click Here to Get Your Free Kayak or Grill
Location
Halfmoon Lake is located in Dexter Township Livingston County MI. It is South of Patterson Lake Rd and East of Hadley Rd. Half Moon Lake is located within the boundaries of the Pinckney Recreation Area and is approximately 6 miles north of the Village of Chelsea. The main part of this lake lies in the northwest part of Washtenaw County and a small portion extends into southwestern Livingston County.
Fishing
Half Moon Lake had a fish survey in late May, 1991 with six standard 8 x 5 x 3 foot trap nets. Species captured in descending order of abundance included bluegills, pumpkinseeds, carp, black crappie, longnose gar, rock bass, largemouth bass, bowfin, northern pike, yellow perch, warmouth, and white bass.
Other Pinckney Township Lakes and Lake homes for sale
Other nearby local Livingston County Lakes include Woodburn, Patterson, Watson, Bruin, Blind, and Hy-Land.
If you are looking for Lakefront property sign up for my
Halfmoon Lake Waterfront VIP club
get the latest foreclosures and Halfmoon Lake real estate emailed to you daily, weekly or monthly so you don't miss out on the deals.
To Search any Michigan Lake for lake homes for sale go to the atlas search or search by area. I hope this helped you if you have a Michigan relocation in your future.
If you are selling your lakefront home and it doesn't have it's own page on this site then it isn't getting the maximum lakefront exposure. With over 200 pages of Oakland and Livingston County Lakes this is Metro Detroit's biggest and best lake website getting thousands of visitors each month.
Almost every lake on this site shows up on the first page of google when you search the lake name. So if you want to get your home in front of people who are looking to buy a lake home give me a call on my cell phone. Let's get your lake home SOLD!!!
(248)310-6239
Russ Ravary your Pinckney Township Lakefront real estate specialist
Russ Ravary - Metro Detroit real estate agent
Real Estate One
(248) 310-6239 YesMyRealtor@gmail.com
8430 Richardson Rd. Commerce MI 48382
For more information on other lakes, follow the links below!
Ackerman waterfront home properties
Base Line Lake waterfront lakefront homes and cottages
Lotus Lake waterfront homes for sale
Flanders lake is a great lake to live on see for yourself; Flanders Lake Video
Watch this Duck Lake Video for more information.
Van Norman Lake could be the next lake you live on!
Take a look at where you could be living next... Homes for sale on Wormer Lake Waterford Mi
#halfmoonlakedextermi #halfmoonlakelivingstoncountymi #halfmoonlakegregorymi, #halfmoonchainoflakes #hilandchainoflakes #pattersonchainoflakes #halfmoonlakelyndonmi #allsportslakesinlivingstoncountymi #biglakesinlivingstoncountymi #bestlakesinlivingstoncountymi #publiclakesinlivingstoncountymi #sizeofhalfmoonlakedextermi