Heather Lake real estate Oakland County Michigan
Heather Lakefront homes for sale. This is a WOW!!!!.....What have I stumbled into lake area. Heather Lake has high end luxury estates on the lake. The lots are large, sometimes with a lot of acreage. There are vacant lots still available on Heather Lake . The roads are brick, stone and paved. Heather Lake Estates subdivision sits on the lake.
Heather Lake Bloomfield MI
Cities the lake lies in . Orion Township

School district for the lake Lake Orion

Streets around the lake are Paved

City water Municipal , Well

City sewer Sewer Sanitary

Canals on Lake no

Lots over an acre on lake yes

Water-ski course n/a

Condominiums yes
The homes were built between the years of 1987 until the present time. The smallest home on the lake is about 3300 square feet and go up to over 11,000 square feet. There are other Heather Lakefront homes that are 8000 and 9000 square feet. Some of the homes are gated estates with lots of privacy.
I would say some of these homes rival Lake Angelus lakefront homes.- except that Lake Angelus is a bigger lake.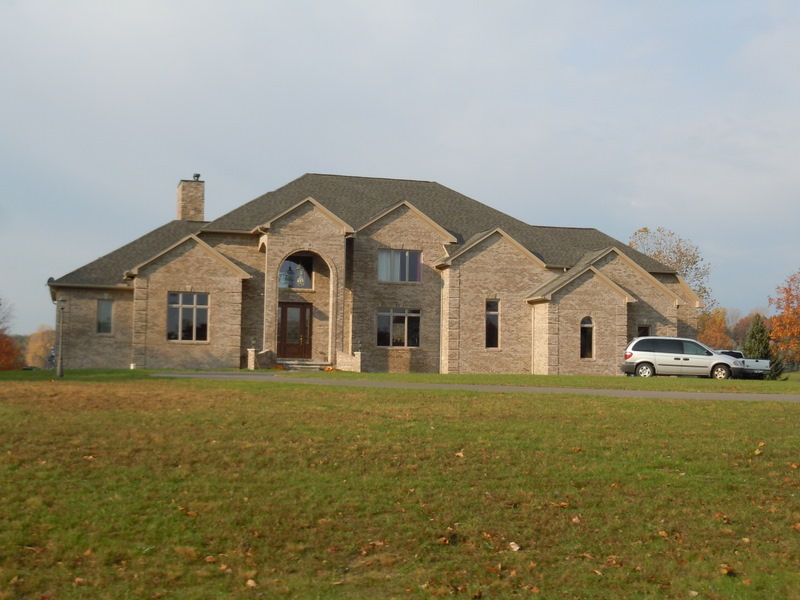 Heather Lake Homes Orion MI
Hea ther Lake home styles are contemporary, colonial, and ranches.
Heather Lake properties range from 1/2 - 4 1/2 acres. Heather Lake properties have anywhere from 100 to 400' foot of lake frontage. As of November 2011 the 11000 square foot home on the lake was in foreclosure and was being offered as a short sale at a price of $3,799,000. If it doesn't sell it before the redemption period is up the home will be offered up as a foreclosure.
CLICK HERE FOR A HEATHER LAKE VIDEO!
Between January & October 20, 2012 here's what sold on the lake.
4366 KLAIS DR

329000

299000

9

91.4652

3269

1989

N

4363 KLAIS DR

370000

366000

19

115.5303

3168

1994

N

348 BRISTOL LN

375000

376000

107

110.5882

3400

2001

Y

785 SHREWSBURY DR

409000

405000

36

114.3744

3541

1996

N
Here are all the Heather Lake front homes that have sold in the last 3 years from 10/31/2008 - 11/1/2011.
864 SHREWSBURY DR

395,000

357,000

1

105.1

3398

1987

N

548 SHREWSBURY DR

699,900

475,000

22

135.2

3513

1998

N

768 SHREWSBURY DR

524,900

510,000

13

147.9

3446

2002

N

18678 MARBLEHEAD DR

819,000

726,000

181

181.5

4000

2008

N

331 WILSHIRE DR

899,900

795,000

174

190.9

4164

1987

N

2903 CHESTNUT RUN DR

1,044,500

850,000

363

228.7

3717

1987

N

4232 NEWCASTLE DR

2450000

1,200,000

42

148.6

8073

2000

N
One of the unexpected bonuses of having a lake home is the nature and the wildlife that calls the lake home. Some of our Michigan lakes are right in the migration path of many of the ducks and geese. I sold a home on Independence Lake that had so many different ducks on it. It was absolutely amazing to see the whole flock take off at one time. It reminded me of my childhood when my grandparents to me to Jack Miner's bird sanctuary in Canada.
Our local lakes have mallards, wood ducks, geese, and swans that are around most of the time. Some people think the geese and swans can be a nuisance. But there is something majestic about a swan swimming by. Or funny when they have their butts in the air. I know the sound thump, thump, thump of a swan taking flight. It starts out awkward and then becomes a thing of beauty.
Save thousands and thousands of dollars when selling your home. I have some of the lowest home selling commissions. Why pay full commission to a real estate agent and give away your hard earned money. Are you willing to over pay for selling your home? Give me a text or call today 248-310-6239 to see how much your home is worth and how much you can keep in your pocket.
Rainbows over the lake, the moon glistening off the water are just two of the sights I love. The sight of two swans squaring off over territory. All these little things about life in nature. It is wonderful!
If you move off the lake you will miss the sounds of the geese in the early morning. The sights of the baby ducks all in a row each spring dutifully following their mother. (One time we saw a duck that had 18 little ducks swimming behind it) That is some of the special highlights of living on the lake.
Heather

Lake

Orion Township Mi information
The children on the lake go to Clarkston schools.
Heather Lake access homes are located in Heather Lake Estates.
Location
Heather Lake is located in Orion Township Oakland County MI. It is north of Clarkston and west of S Baldwin Rd.
CLICK HERE TO GET THE LATEST LIST OF HOMES FOR SALE ON HEATHER LAKE.
Fishing
From another website somebody said they caught many fish types: Largemouth Bass, Crappie, Sun Fish, Blue Gill, Rock Bass, Pike, Walleye (23 Inch 5 lbs) and another guy said the fishing was excellent and he caught largemouth bass smallmouth bass,yellow perch,pike,and crappie.

No public fishing allowed!
What is the biggest fish you have caught on the lake? Shoot me an email and let me know. If you have a picture send it along too. Thanks!!! You can send it to yesmyrealtor@gmail.com
Other Orion Township Lakes and Lake homes for sale
Nearby lakes are Round Lake, Voorheis Lake, Mill Lake, Whipple Lake, Tommy Lake, and Walters Lake
If you are looking for Lakefront property sign up for my
Heather Lake Waterfront VIP club
get the latest foreclosures and Heather Lake real estate emailed to you daily, weekly or monthly so you don't miss out on the deals.
To Search any Southeastern Michigan Lake for lake front homes for sale go to the buttons on the left side and use the atlas search or property search button. If you are moving to the Clarkston or Orion area this should give you an idea of what the local lakes are like.
2016 homes sold on Heather Lake
612 DEAUVILLE LN

3

3

4,000

$3,000

$3,000

12/17/2016

Lake Front

2847 CHESTNUT RUN

4

5

6,120

$6,600

$6,600

08/01/2016

Lake Front

644 SHREWSBURY

4

5

5,393

$639,000

$610,000

08/19/2016

Lake Front

612 SHREWSBURY

3

4

5,260

$639,000

$637,000

10/13/2016

Lake Front, Lake/River Priv

649 HAWKSMOORE

2

3

3,428

$719,000

$660,000

09/23/2016

Lake Front

18704 MARBLE HEAD DRV

4

4

4,795

$1,000,000

$1,100,000

04/14/2016

Lake Front
Russ Ravary - Metro Detroit real estate agent
Real Estate One
(248) 310-6239 YesMyRealtor@gmail.com
8430 Richardson Rd. Commerce MI 48382
For more information on other lakes, follow the links below!
Forest Lake waterfront homes for sale
Durfee Lake homes and cottages for sale
Middle Straits Lake lakefront homes and cottages for sale
Russ Ravary your Orion Twp waterfront real estate agent
Buy and close on a Lake home with

Russ as your realtor and I will buy you

one of these items.

- Grill

- Kayak

- Smoker

- Lawnmower

- Snowblower

- Outdoor Game package
Use this great tool; Virtual Market Analysis for Buyers
Here are two great lakes for you and your family to take a look at Gosling Lake & Grand Beach Lake
Call me if you would like to learn more about Homes for sale on Buckhorn Lake in Orion Twp MI (248)310-6239!