Hi-Land

Lake

Putnam Twp information
Hi-land Lake is in the middle of Pinckney recreation area. It is an all-sports lake. The children on the lake go to Pinckney Schools.
Cities the lake lies in Putnam

School district for the lake Pinckney

Streets around the lake are Gravel, paved

City water Well, municipal

City sewer Sewer sanitary, septic

Canals on Lake yes

Lots over an acre on lake yes

Water-ski course n/a

Condominiums n/a
I am looking for local Livingston County lake association information and websites so I can add the link to this website so internet surfers that are looking for the lake association can find it. If you have information about a lake association or it's website you can email me at yesmyrealtor@gmail.com Thanks for all your help
Hi-Land

Lake

real estate Livingston County
Hi-Land Lake Properties have between 43' - 166' of lake frontage. Most of the lake lots are between 43' -90' of frontage. Most of the homes have no acreage at all though there are a few that have 1.54 and 3.25 acres.
Some of the homes are older and they have no public record of when they were built. I'm sure some of them are pre-1940's. They have lakefront homes that were built throughout the decades up to the 1990's. So there is a wide variety of homes sizes and styles on the lake.
The sizes of the waterfront homes range from 800 square feet up to 4234 square feet. Though most of them are between 800 and 2200 square feet.
There have been no homes sold between January & November 2012 on the lake.
Want to know the lake prices? Here is what has sold through our MLS on the lake prior to Nov 2011.
11310 RIVERBANK LN

10/16/09

47,900

40,000

45.5

880

2

1.1

11388 SUNSET BLVD

1/14/10

104,500

115,000

62.2

1848

3

2

11801 CENTERLINE DR

4/18/08

289,900

275,000

159.4

1725

3

2.1
Save thousands and thousands of dollars when selling your home. I have some of the lowest home selling commissions. Why pay full commission to a real estate agent and give away your hard earned money. Are you willing to over pay for selling your home? Give me a text or call today 248-310-6239 to see how much your home is worth and how much you can keep in your pocket.
I will speak from my own experience. My wife and I lived in a Livonia subdivision for 22 years. I enjoyed living in Livonia for so many years. I had a good life. I enjoyed working in my garden. On weekends we went out with friends. We went out to dinner. We went to local festivals. We went up north to friend's places on lakes. We did not live on a lake. We went to other places than our home to have fun.
That is one of the main differences of lake living. Lake homes are the fun places to go to. Your lake home is the place your friends, your family will like to come to. If you are like so many lake home owners you may not want to go anywhere else. The years of going to festival like Arts, Beats, and Eats because you have nothing else to do may be gone.
What the difference of city living versus owning a lake home is that your lake home is a good destination. Your lake home is the go to fun place. I have heard so many lake home owners say that they sometimes pass up graduations, wedding, and family gatherings because they do not want to miss out on a beautiful day at the lake. I went to Jimmy Buffet for years. One summer we were sitting out tailgating in 90+ degree heat. All I could think of is being on the lake. The next year we did not go back to Jimmy Buffet's concert. I would rather be at the lake.
So it is your choice. Do you want your next lake home to be fun place or would you rather live in a subdivision and have to go out of your home to have fun. What would you rather do? I myself moved to a lake home.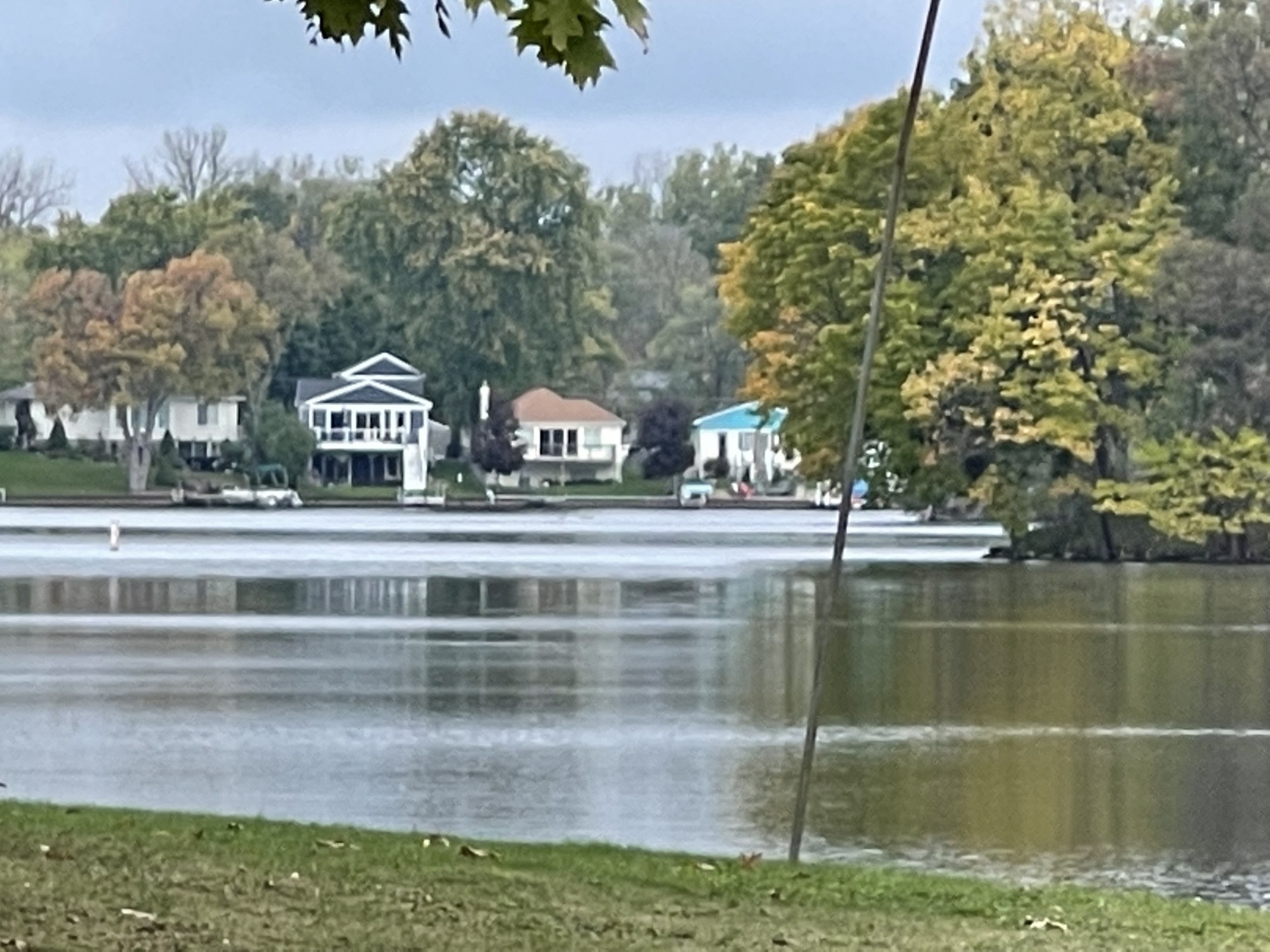 Location
Hi-Land Lake is located in Putnam Township Livingston County MI. It is south of Patterson Lake Rd, north of N Territorial and between Silver Hill and Glenbrook Rds.

View Larger Map
Fishing
Blue Gill

Crappie

Northern Pike

Smallmouth Bass

Largemouth Bass
Save us to your computer favorites so you can find the website easily!
Other Putnam Township Lakes and Lake homes for sale
Patterson Lake, Watson Lake, Crooked Lake, Blind Lake and Halfmoon Lake
If you are looking for Lakefront property sign up for my
Hi-Land Lake Waterfront VIP club
get the latest foreclosures and Hi-Land Lake real estate emailed to you daily, weekly or monthly so you don't miss out on the deals.
Russ Ravary your Putnam Lakefront real estate specialist
Russ Ravary - Metro Detroit real estate agent
Real Estate One
(248) 310-6239 YesMyRealtor@gmail.com
8430 Richardson Rd. Commerce MI 48382
For more information on other lakes, follow the links below!
Pontiac Lake lakefront properties
Lotus Lake real estate for sale
Here is a great resource; Market Watch for Buyers
another great resource: Market Watch for Sellers
Be apart of a great community and check out the Homes for sale on Cedar Island Lake White Lake Mi
#hilandlake #hilandlakepinckneymi #hilandlakelivingstonlake #howdeepishilandlakepinckney #howbigishilandlakemichigan #homesforsalehilandlakepinckney #lakehomesforsalehilandlakepinckenymi #pinckneyhomesforsale #bestlakerealestateagentspinckneymi #hilandlakehomespinckneymi #lakepropertiesforsalepinckneymi #bestlakesnearpinckney