Island

Lake

Bloomfield Twp MI information
Island Lake in Bloomfield Township Michigan is what I would call an upper end prestigous lake. Children that live on Island Lake attend Bloomfield Hills Schools.
Cities the lake lies in Bloomfield

School district for the lake Bloomfield Hills

Streets around the lake are Gravel, paved

City water Well, Municipal

City sewer Sewer sanitary

Canals on Lake no

Lots over an acre on lake yes

Water-ski course n/a

Condominiums no
Why pay too much to some real estate agent? When you sell your home..... keep more of your money and your homes profits by hiring a great realtor with a low commission rate. Save thousands and thousands of dollars on your real estate commission. Call Russ today to see how much you can save when listing your home 248-310-6239
Kirk in the Hills Church is on the south side of the lake.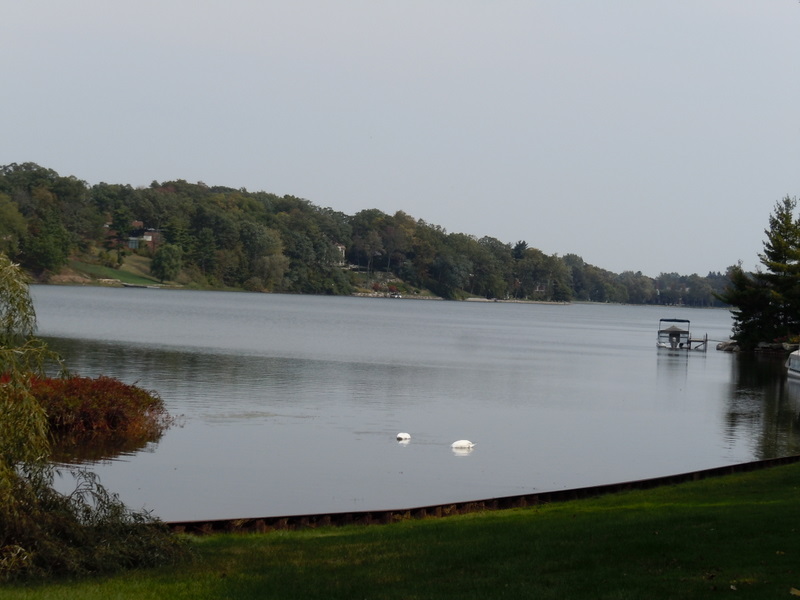 Island

Lake

real estate Oakland County
You won't find those old 1920's 800 square foot wood ranches on Island Lake in Oakland County. You most likely are not going to find a lakefront home less than $500,000 on this Oakland County lake. Most of the Island Lakefront homes were built in the 1950's and 1960's. There are some waterfront homes that were built later, some as late as 2000.
Most of the homes are ranches, colonials, cape cods, and contemporary home. They range in size from 2000 square feet to over 5000 square feet.
Most Island Lake properties range from 1/2 acre to over 2 acres. Some of them have over 200' of lake frontage.
Island Lake home styles are:
bungalows

cape cods

colonial style homes

ranches

split levels
Between January & October 20, 2012 here's what sold on the lake.
1680 STANDISH CT

650000

650000

131

159.47

4076

1976

N

3921 KIRKLAND CT

750000

677500

78

265.6862

2550

1958

N

1439 KIRKWAY RD

5400000

4500000

26

507.3852

8869

2004
Here are some of the homes that have sold on the lake between 01/2010 and 11/15/2011
1351 KIRKWAY RD

11/3/10

719,000

650,000

127.1

5115

8

4.2

1401 KIRKWAY RD

6/3/11

780,000

661,500

230.2

2874

3

2.1

1421 KIRKWAY RD

5/17/11

945,000

750,000

319.6

2347

4

3.2

1371 KIRKWAY RD

12/31/10

1,595,000

830,000

162.4

5111

5

5.1

1427 KIRKWAY RD

8/31/11

1,325,000

1,150,000

377.2

3049

5

5

1411 KIRKWAY RD

8/15/11

1,890,000

1,550,000

515.5

3007

4

3.2
I am one of those people that just love to be on or near the water so I may have a biased attitude. I am one of those people that go on vacation to a sunny spot and will not eat indoors. I want to be on a deck overlooking the water. That is they type of person I am. In 2014 I am 56 years old and still water skiing and knee boarding. I would do so many other water sports too I still want to learn how to barefoot water ski and how to wakeboard. (You are only as young as you feel)
I love living on the lake. I like hearing the geese in the early morning hours. In the fall I love to see the mist rising off the lake. I love everything about the lakes. It is a great life style. To me I love driving my friends and families kids around the lake on a tube. To see the kids laughing and having fun is great.
There is so much about the lake life style that you will love. The barbeques, the family gathering on the lake are great fun. That is what life is about. Having fun and enjoying life to the fullest. Instead of living in Rochester, Livonia, or West Bloomfield in a subdivision and going somewhere on the weekend to have fun........You have the option to live on the lake and have fun in your back yard. Your friends, your family will want to come out and visit you.
Lake living is a great way of life. I hope you get to experience it in your life time. Call me if you are ready to get started on your lake home search (248)310-6239
Island Lake Location
Island Lake is located in Bloomfield Township Oakland County MI. It is north of W Long Lake Rd, west of Franklin Rd and east of Middlebelt Rd.
Island Lake Fishing
Blue Gill

Crappie

Northern Pike

Smallmouth Bass

Largemouth Bass
Other Bloomfield Township Lakes and Lake homes for sale
Lower Long Lake, Upper Long Lake, Wabeek Lake and Forest Lake
If you are looking for Lakefront property sign up for my
Island Lake Waterfront VIP club
get the latest foreclosures and Island Lake real estate emailed to you daily, weekly or monthly so you don't miss out on the deals.
To Search any Michigan Lake for lake homes for sale go to the atlas search or search by area. I hope this helped you if you have a Michigan relocation in your future.
Russ Ravary your Bloomfield Lakefront real estate specialist
For more information on other lakes, follow the links below!
Round Lake Waterfront homes for sale
Russ Ravary
Metro Detroit Realtor
cell (248)310-6239
There are even more great Homes for sale on Elkhorn Lake Orion Twp MI Check them out and give me a call to set up a showing (248)310-6239