Island Lake real estate Green Oak Township
Livingston County MI
The typical Island Lake home in Green Oak Township is going to be older from the 1920's -1950's. Some of them are still small 800 -1000 square foot homes but some of them have been added on to and now are 1500 - 2000 square. In fact there is on 1890 built home that has been added onto and is now a 2900 square foot colonial.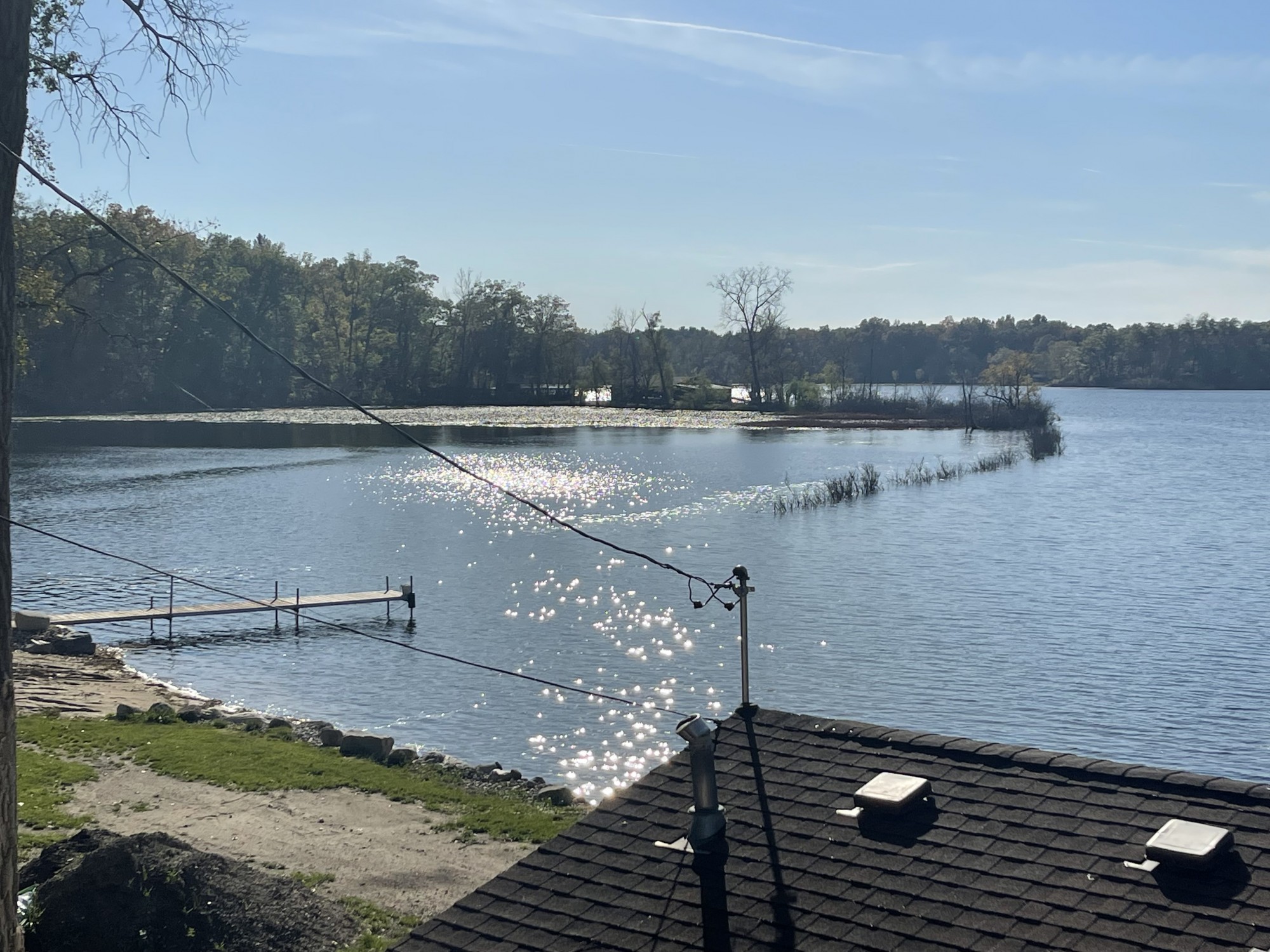 Cities the lake lies in Green Oak Twp.
School district for the lake Brighton
Streets around the lake are paved
City water Well
City sewer Sewer sanitary
Canals on Lake no
Lots over an acre on lake no
Water-ski course n/a
Condominiums yes
There are some later built laklefront homes....I know there is one 1960's ranch and a 2000's built colonial. But many of the waterfront homes are smaller.
There are small apartments and a motel on the south side of the lake. Island Lake home styles are bungalows, ranchs, and colonials.
Most Island Lake properties have 35' & 40' of lake frontage but there are some that go up to 80'. Some houses do not sit right on the lake, but they sit across a gravel road. I also noticed one on the MLS that had 152' of lake frontage.
Between January & October 20, 2012 here's what sold on the lake.
6159 ISLAND LAKE DR
89900
80000
133
69.6864
1148
1924
N
Here is list of Island Lake real estate that has sold or leased between 1/2008 and 11/2011.
6219 ISLAND LAKE DR
11/21/10
1150
1150
1400
2
2
6590 ACADEMY DR
6/17/11
1500
1350
1712
4
2.1
6580 ACADEMY DR
12/23/10
62,500
62,600
62.6
1000
2
2
6516 Island Lake
8/1/08
62,900
70,000
104.2
672
2
1
6305 ISLAND LAKE DR
9/15/11
105,000
100,000
89.8
1113
3
1
6209 ISLAND LAKE DR
2/25/10
114,900
110,000
79.4
1386
3
2
6219 ISLAND LAKE DR
7/21/10
129,900
110,000
78.6
1400
2
2
6468 ISLAND LAKE DR
11/12/08
169,900
169,900
152.7
1113
2
1
6147 ISLAND LAKE DR
4/29/09
279,900
255,000
99.72
2558
3
4
10612 SHARON DR
8/7/08
299,900
284,000
133.9
2121
3
2
6678 EDGEWOOD DR
3/21/08
429,000
380,000
167.2
2273
3
3.1
Island Lake Livingston County information
All sports lake Yes
Private No
Size 140 acres
Maximum Depth 35
Public Access Yes Island Lake State Park
Wake restrictions Unknown
Water Source Fed from Fonda
Island Lake in Livingston County MI has Island State Park located on one side of the lake. It is a quiet lake according to one of the residents. It is just on the south side of the lake. The lake homes are on gravel roads, but there is one paved one. It is a weedy lake with quite a few Lilly Pads. The lake is part of a cluster of five lakes. Briggs Lake, Pickerel Lake,Woodruff Lake, and Fonda Lake are the other four lakes. You cannot get to the other four lakes by boat.
The children on the lake would go to Brighton Schools.
There are some Island Lake access homes near the lake that have the privledges of using the lake.
Did you know that 90% of all home buyers now use the internet to start their home search. Wouldn't you like your lake home on the best lake site in Metro Detroit? Email us to get your home on the internet and to get it sold! YesMyrealtor@gmail.com
At what age do you have to buy a fishing license and when do you not need a license. You must purchase a fishing license if you are 17 years of age or older and plan on fishing in Michigan's inland lakes. Individuals under the age of 17 may fish without a license. Regardless of age, everyone is required to observe all fishing rules and regulations at all times. All annual fishing licenses are valid from March 1st of a given year through March 31st of the following year.

Fishing license dollars fund a variety of activities including; fish management work on the state's waters, habitat rehabilitation and protection, fish stocking, information distribution, education and outreach efforts to anglers and the public, and much more. The Michigan Department of Natural Resources' Fisheries Division does not receive any general fund tax dollars to support its activities. Instead, Fisheries Division depends heavily on angler dollars collected through fishing license sales and federal excise tax dollars from the sale of fishing tackle (Dingell-Johnson Sport Fish Restoration Act) to manage Michigan's fisheries. Buying a fishing license, even if you do not plan to go fishing, can make a big difference to the future health of Michigan's prized freshwaters.

The money spent on fishing license does help our local lakes. For more information on the difference fishermen make by purchasing licenses, visit www.michigan.gov/itsyournature.
Location
Island Lake is located in Green Oak Township Livingston County MI. It is North of Silver Lake Rd, West of Pleasant Valley Rd, East of US 23 and South of Grand River.
Other nearby lakes are Pickerel Lake, Woodruff Lake, Fonda Lake, Briggs Lake, Silver Lake
Fishing
Blue Gill
Crappie
Northern Pike
Largemouth Bass
Rock Bass
Sunfish
There are very few lake foreclosures on Oakland County Lakes. When they come up and are in good shape they get snapped up quickly. Don't low ball them, bid to get the home. Call me on my cell at (248)310-6239 for your list of Oakland County Lake foreclosures.
Other Bloomfield Township Lakes and Lake homes for sale
If you are looking for Livingston County Lakefront property sign up for my
Island Lake Waterfront VIP club
get the latest local lake foreclosures and Island Lake real estate emailed to you daily, weekly or monthly so you don't miss out on the deals.
The lake is only a short ride to Brighton so if you are relocating to Brighton or just looking for a lake front home for the weekend or year round give me a call on my cell phone. (248)310-6239
Russ Ravary your Green Oak Township Lakefront real estate specialist
Finding Homes for sale on Fiddle Lake Waterford MI is much easier now that you can look them up here!
Russ Ravary
Metro Detroit Realtor
cell (248)310-6239
#islandlakebrightonmi #lakesnearbrightonmi #homesforsaleislandlakebrightonmi #islandlakebrightonmihomesforsale #islandlakegreenoakmi #islandlakegreenoaktownshipmi #allsportslakesbrightonMI #Bestbrightonrealtors #bestbrightonrealestateagents #lakehomebuyers #sizeofislandlakebrightonmi #depthofislandlakebrightonmi