Lake Herndon Hamburg Livingston County information
This lakefront Realtors at Real Estate One specialize in the sale of lake real estate, waterfront property, lakefront homes and lots on our beautiful Southeastern Michigan lakes like. We serve all of the lake areas including Livingston County, Washtenaw County, Wayne County, and Oakland County in Michigan..
Cities the lake lies in Pinckney Vlg

School district for the lake Pinckney

Streets around the lake are paved

City water Well

City sewer Septic

Canals on Lake no

Lots over an acre on lake yes

Water-ski course n/a

Condominiums no
For non-lake or water front and area listings, Lake Hartwell and surrounding areas, visit our sister site http://michiganrelocationguides.com though you will find non lakefront homes on this site too
My business hours are 8AM – 9PM and our virtual office is open 7 days a week. So feel free to call my cell at 248-310-6239 or email me at yesmyrealtor@gmail.com to get started on your lake home search.
Have a survey done when buying a waterfront property on lake Herndon in Hamburg . This is so important. There are some lakefront properties that do not own to the lake even though they appear to. I live on White Lake in Oakland County. There are several areas on the lake that the homes have easements or that the association owns the property in front of their home. Sure they can use the lakefront, but if push came to shove it could become an issue for the lake home owners.
Is the water calming to you? Or the water remind you of past vacations? If you are like me there is something magical about water! I don't know if it reminds me of great vacations, or good times with family from years gone by. There is just something about water that I love. Nothing like seeing the sun shine on the water. If you have feelings like I do I would say you are a water person.
Save thousands and thousands of dollars when selling your home. I have some of the lowest home selling commissions. Why pay full commission to a real estate agent and give away your hard earned money. Are you willing to over pay for selling your home? Give me a text or call today 248-310-6239 to see how much your home is worth and how much you can keep in your pocket.
One of the fringe benefits that you get when you buy a waterfront house or cottage is your surroundings. Can you imagine sitting on the deck with a cold drink in your hand watching a hot air balloon slowly cross the lake, or hearing the sudden splash of a fish jumping out of the lake, or watching sand hill cranes on the shoreline? These lake sights will be part of your life when you get a lake home.
Your dream of living on a lake is very possible and attainable. I have helped hundreds of buyers move onto lakes. Oakland County Michigan lakes still have many affordable homes that have reasonable drives into Metro Detroit. You may be able to get to work in less than a half hours from some of our local lakes. Your piece of lake real estate is waiting for you. Yes, lake homes are more expensive than a normal house. How much is it worth to you to watch the moon over the lake on a warm summer evening. The lake lifestyle is worth it. It is an amazing lifestyle. Would you like to come home at the end of a crazy, hard day to get on the pontoon and have a relaxing ride with your partner with a cold drink in your hand? That is so possible. Read about our local Southeastern Michigan lakes. Here is some great info on waterfront homes on lake properties on lake Herndon in Hamburg Michigan. Search Oakland County Michigan lake homes by map. Zoom in on the lake or area to find your next lake home. It's free and it's easy!
#####
I want to talk about one of the most asked questions when buying a lakefront home in Oakland County. If you have not started your search you may not know this but many of our local lake real estate is what I call a mixed bag of lake homes. You will find a beautiful lake colonial house built in 2000 next to a small ranch lake cottage that was built in 1920. The colonial may be 3000 square foot and the ranch home may only be 800 square foot. Some lake home buyers that are looking at the big colonial worry about the value because of the little ranch next door. So their question is being next to the small, less impressive ranch hurt the value of the colonial.
In South eastern Michigan it does not affect the value at all. Having a small, ranch home that looks like it's from the 1940 does not lower the value of another bigger waterfront property. It does not matter whether it is a West Bloomfield lake home or a White Lake waterfront house. It just doesn't lower the value.
I would divide lake real estate in the Metro Detroit area in two different categories:
1.) Subdivision lakes
2.) Mixed bag lakes
What is mean by that is the type of homes on the lake. What I call a mixed bag lake is a lake where you are going to find all styles and types of lake houses. One house may be an old 800 square foot lake cottage from the 1920's and next door is a big colonial home that is 3000 square foot built in 2000. Next door to that is a 1500 bungalow built in the 1960's. On a mixed bag lake you will find homes of all ages, sizes, and styles. An example of a mixed bag lake would be Williams Lake in Waterford or Upper Pettibone Lake in Highland MI.
A subdivision lake will be a lake that was usually built from the 1960's on and has similar style homes. For example you are most like going to find brick homes with attached garages. These homes are not going to be exactly alike or look like row houses. There still may be ranches, split level homes, and colonials but there are not going to be any little small lake cottages or unique homes. Most of the homes in what I call a subdivision lake will be built in the same time period. A couple of examples of subdivision lakes are. A couple of examples of subdivision lakes is Lake Sherwood in Commerce Township and Tull Lake in White Lake Township.
Some lakes around Metro Detroit have a section that is a subdivision style and another side that is mixed bag homes.
Look through my website and you will find the information you need on whether it is a private, or public lake in Oakland and Livingston County. If you can't find the info you need give me a call at (248) 310-6239
Lake Herndon in Hamburg MI is just a large pond suited for watching wildlife. I don't have much information about Lake Herndon in Oakland County Township Michigan. I have seen some people also call this Lake Henderson. The reason they also call it Lake Herndon is that Rush Lake Hills Golf course was designed by noted Robert Herndon. On the maps I have seen they call it Henderson Lake. But Hamburg Township website has it listed as Lake Herndon. So who knows!
Rush Lake Hills Golf Club sits on the south side of the lake. Children that live on the lake go to Pinckney Schools.
Lake Herndon is a natural pond with wildlife. I don't even know if it is deep enough to swim in or if there is a clean enough area to swim in.
So what county should you buy a lake home in? You should not base your decision on buying a lake home in on a county. It should be about convenience. If you are thinking about commuting to work which lakes, which counties will work best for you? You do not want to be driving an hour and a half back and forth to work when you could have been driving only 45 minutes.
Another factor in many of my client's decisions is not only drive time to work, but also how far away are their kids. How far do the kids have to drive to get to the lake home, or Lake Cottage? I have had clients that have kids in Lansing and one in Mt Clemens. So they want the lake cottage to be somewhere in between. They may have one child in Ann Arbor and one in Farmington Hills. The clients may be retired so they have no drive time. It is more about convenience to the kids.
All of your metro Detroit Counties have lake or ponds. But most of them are in Oakland and Livingston County all have lakes. All lakes are different. So besides drive time it may boil down to the lake and the lake home you can find. If you are not restricted by drive time then you have a wide open choice of four counties and hundreds of lakes.
So there is no best county to buy a lake home in. There is no best city to buy a cottage in. It is all about your criteria, your wants. If you have no travel restrictions or times you will have many choices. Feel free to email me what you are looking for in a lake home so I can set up a specialized lake home search that can be emailed to you. My email is yesmyrealtor@gmail.com
Lake Herndon real estate Livingston County MI
Lake Herndon Lakefront homes for sale. There are two homes (part of the West Point Woods subdivision) that sit on the lake.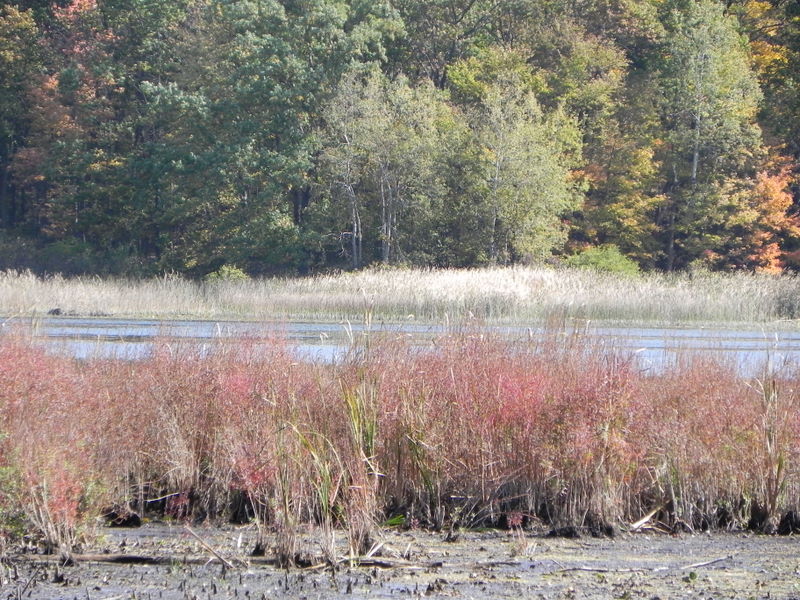 There have been no homes sold between January & November 2012 on the lake.
Location
Lake Herndon is located in Hamburg Township Livingston County MI.
Fishing
Other Hamburg Township Lakes and Lake homes for sale
If you are looking for Lakefront property sign up for my
Livingston County Lake front VIP club
get the latest lake foreclosures and Lake Herndon real estate emailed to you daily or weekly so you don't miss out on the deals.
Russ Ravary your Hamburg Township Lakefront real estate specialist
Russ Ravary - Metro Detroit real estate agent
Real Estate One
(248) 310-6239 YesMyRealtor@gmail.com
8430 Richardson Rd. Commerce MI 48382
Here is what a previous client had to say about me!
"Dear Mr. Ravary,
We would like to take this opportunity to thank you for all of your support, guidance and knowledge towards the purchase of my first home. You were very kind, friendly and patient during the whole process. The good thing I like about you is that you have never pushed us to buy any home, but walked with us and gave us yr honest opinion about homes we visited. You had never rushed into make a decision but gave us a time to make the decision wisely during the whole process. You made me familiar and explained with some of the real-estate terms and that helped me a lot during the whole process. Even after the home purchased, I know I can still count you for any help towards my home. I would definitely recommend you to my friends/family for their future home purchase!"

~kash patel~
For more information on other lakes, follow the links below!
Bogie Lake lakefront homes for sale
Use these Oakland County Lake maps
Watch this Williams Lake Video
Check out these lake sales to compare your home; Briggs Lake Sales & Hidden Lake Sales
Finding the home of your dreams here! Homes for sale on Huff Lake Highland MI