Lake Neva

White Lake Township MI information
Lake Neva in White Lake MI is just a small lake. It has one wide "lake" area but most of Lake Neva is canals. I would call the lake a touring lake.
Lake Neva White Lake Township
Cities the lake lies in White Lake

School district for the lake Huron Valley

Streets around the lake are Paved

City water Well

City sewer Septic, Sewer sanitary

Canals on Lake yes

Lots over an acre on lake yes

Water-ski course n/a

Condominiums no
It is all sports lake, but I would say the lake is more suited to a pontoon boat. I think most homeowners on the lake spend more time touring the canals than doing water sports. (Just my guess)
The children on the lake go to Huron Valley Schools.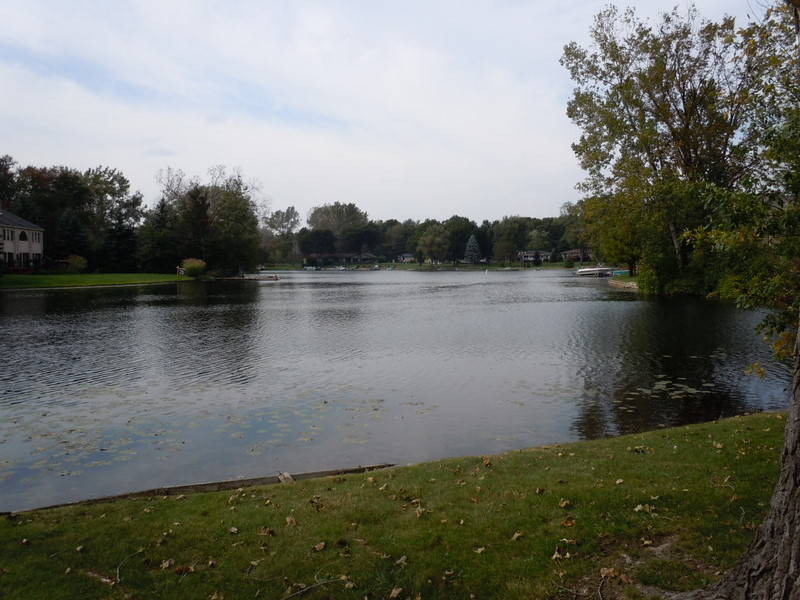 Did you grow up on a lake or have great memories of going to the lake when you were younger? I had great memories of going to the lake with my uncle and grandfather. I remember the excitement of loading the cooler with Orange Crush. Maybe you have memories of going to the grandparent's cottage or some place on a lake that you have fond memories of. You can be the start of even have more great times and fun memories of your own when you have your own Oakland County lake cottage. Maybe you want a year round home? Whatever you are looking for we can help. I am an experienced full time lakes area realtor that knows our Metro Detroit lakes areas and lakes well. School systems may be important to you if you have kids. There are some excellent lakes in good school systems all around Metro Detroit. West Bloomfield and Bloomfield both have plenty of lakes. Your future lake real estate may be one of the best investments you will ever make. Lake homes tend to hold their prices better when there is a downturn. Check out all the different lakes in our area and browse through the information on waterfront homes on Lake Neva in White Lake Michigan. If you have questions always feel free to call me at (248) 310-6239. Search Oakland County lake houses by map. Zoom in on the lake or area to find your home. It is so simple to jump from lake to lake to look at them all.
CLICK HERE TO GET THE LATEST LIST OF LAKEFRONT HOMES FOR SALE.
Lake

Neva real estate White Lake Oakland County MI
The size of Lake Neva Lakefront homes varies. Most of the ranch homes range from 1200 - 2900 square feet. There are 2000 - 5400 square foot colonials on the lake. You won't find any bungalows on the lake but you will find split level homes and contemporary homes.
Most Lake Neva homes were built after 1950 and they kept building them into the 2000's. You won't find those old 700 square foot lake cottages on the lake. Most homes are brick homes many with basements and attached two car garages. They are the types of homes you would find in any subdivision. You get that feeling of a well maintained subdivision with all the mature trees.
Lake Neva waterfront properties range from 60' to 250' of lake frontage. The waterfront properties are decent sized. You will find plenty of the that are 1/2 acre to 3/4's of an acre. There is even a home on a 6 acres.
Between January & October 20, 2012 here's what sold on the lake.
774 BONITA DR

149900

145000

27

106.6176

1360

1964

N
Here is a list of Lake Neva waterfront homes that have sold between 1/09 and 11/11
1040 PAWGROVE CT

6/3/11

132,500

122,500

72.4

1691

3

2

7233 ELLINGROVE DR

4/30/10

119,900

125,000

72.8

1717

3

2

7183 ELLINWOOD DR

6/15/09

149,900

145,300

99.3

1463

3

1.1

6947 ELLINWOOD DR

10/19/09

160,000

147,000

45.8

3208

5

2.1

7298 CAPRI DR

5/27/10

169,900

150,000

107.4

1397

3

2

835 BOGIE LAKE RD

4/1/11

168,000

168,000

68.5

2451

4

3

3999 FENMORE AVE

10/23/09

199,900

186,000

98.7

1885

3

3

4200 COURT ANTHONY

3/31/09

209,900

202,000

85.7

2357

3

2.1

7040 BISCAYNE AVE

1/12/10

278,700

240,000

180.2

1332

3

2

6921 ELLINWOOD DR

11/25/09

249,800

245,000

127.7

1919

3

2.1

7154 CAPRI DR

5/22/09

305,000

280,000

78.5

3569

4

3.1

7274 CAPRI DR

6/6/11

299,999

294,500

87.7

3357

4

3.1

7074 CAPRI DR

5/24/10

390,000

300,000

132.9

2256

5

4.1
You can find many lake access homes on Lake Neva
Search White Lake Twp Lakefront homes for sale
What are the top lakes in the area? If you ask that to any lake home owner they are going to say their lake. Like living in a city. Everybody thinks theirs is the best. It is the same way with lakes. So what are the best lakes?
It depends on what you want to do. You may want to slalom ski every morning. Then a Michigan lake with a ski course is the best lake for you. You may get bored on one lake so the Portage chain of Lakes or the Half Moon chain of lakes is better suited for you.
The top lake is the lake that best fits your needs. Most lakes in the area now have weed control. Most have the same water quality. Some areas are ahead in getting sewers around them. Most lakes now are fairly stable in the lake levels. They are controlled by dams or many lakes have augmentation wells to keep the lake levels at a stable level.
So what is the best lake? It depends on your needs. I will usually be able to give you a list of big all sports lakes? Or list of non motorized lakes? Or lakes in West Bloomfield? Or nice kayak lakes? Or maybe you want lakes with an up-north feel.
The best lake for you may be totally different than for my next buyer. So send me an email to yesmyrealtor@gmail.com. Let me know what you are looking for and I will help you find the best lake for you and your family. You can also call me at (248)310-6239
Location
Lake Neva is located in White Lake Township Oakland County MI. It is north of M-59/Highland Rd and east of Bogie Lake Rd. Lake Neva is to the west of Brendel Lake.
Other White Lake Township Lakes and Lake homes for sale on nearby lakes are Bogie Lake, Sugden Lake, Brendel Lake and Oxbow Lake
Fishing
Blue Gill

Crappie

Northern Pike

Smallmouth Bass

Largemouth Bass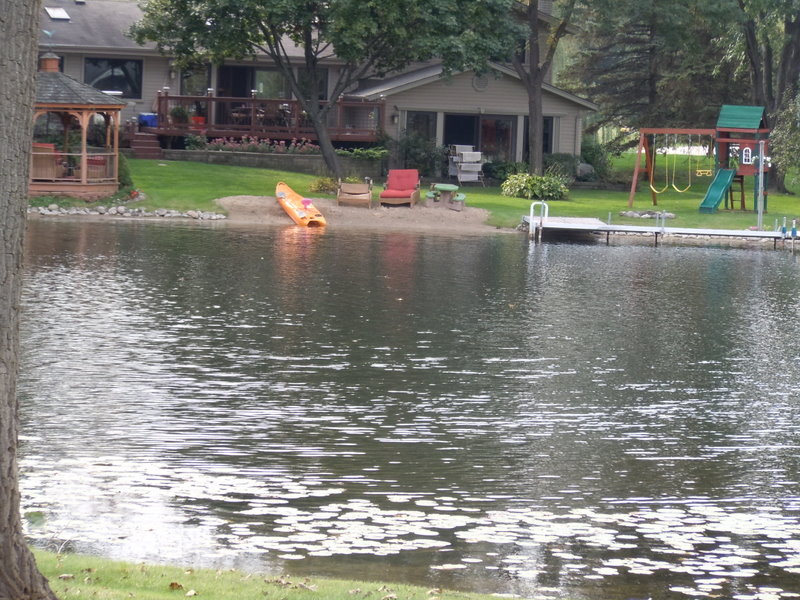 If you are looking for Lakefront property sign up for my
Lake Neva Waterfront VIP club
get the latest foreclosures and Lake Neva real estate emailed to you daily, weekly or monthly so you don't miss out on the deals.
Russ Ravary your White Lake Township waterfront realtor
2016 homes sold on Lake Neva
7234 CAPRI DR

1

3

1,514

$209,900

$182,500

09/13/2016

Canal Front, Lake Front

959 ARTDALE

2

3

1,820

$234,900

$217,400

02/04/2016

Lake Front

853 ARTDALE DRV

2

4

2,292

$249,900

$235,000

02/05/2016

Lake Front

7266 CAPRI DRV

2

3

1,316

$243,900

$243,000

05/23/2016

Canal Front, Lake Front

1061 PAWGROVE CRT

1

3

2,426

$249,900

$245,000

06/27/2016

Canal Front, Lake Front, Lake/River Priv

7032 BISCAYNE AVE

2

3

2,200

$299,000

$280,000

05/09/2016

Lake Front

6947 ELLINWOOD

2

5

3,208

$299,900

$285,500

08/25/2016

Lake Front, Lake/River Priv

1081 Pawgrove CRT

2

3

1,811

$299,900

$295,000

10/18/2016

Canal Front, Lake/River Priv

7040 BISCAYNE AVE

2

3

2,664

$309,900

$310,000

09/16/2016

Lake Front

6921 ELLINWOOD

2

3

3,256

$319,900

$318,000

09/15/2016

Canal Front, Lake/River Priv

6935 THOMPSON LN

3

4

3,390

$324,900

$324,627

10/26/2016

Lake Front

6855 THOMPSON LN

3

6

5,485

$349,900

$349,900

12/09/2016

Lake Front

7148 BISCAYNE AVE

3

4

4,353

$539,800

$510,000

10/18/2016

Lake Front
Russ Ravary - Metro Detroit real estate agent
Real Estate One
(248) 310-6239 YesMyRealtor@gmail.com
8430 Richardson Rd. Commerce MI 48382
Here is what a previous client had to say about me!
"I first started looking at real estate listings online nearly a year ago, but at first I thought I´d never really buy one. I hadn´t been paying attention and thought I still couldn´t afford to buy a place. I also had no experience in buying a home and I wanted to make sure I knew what I was doing before I bought. For most questions I would search online, the topic had been discussed on Russ´ blog. Not only that, he was local. Over the summer, I finally decided to start physically looking at houses and Russ was the only choice.
My preferred method of contact was email and he always responded in a timely fashion. He was patient with this first-time home buyer, and worked with me through my initial bid process. I was surprised when they accepted the bid! The transaction went smoothly, with Russ patiently answering any questions and concerns I had. From the first time we looked at houses to the closing was exactly one month. I´ve been here five months now and people still marvel at what I got for the price I paid. When I requested a plumber, he was able to provide one was lived close by and was economical."
Thanks for everything, Russ.
~ Christine M.
For more information on other lakes, follow the links below!
Bogie Lake lakefront homes for sale
An easy way to find Oakland County Lakes L - M
take our advice look here for selling tips - wrong info about low downpayment loans
Highland Township Lakes to consider.
look at all these Homes for sale on Knoblock Lake Highland MI
If you are ready to start looking for your dream lake home and do not want to miss out on the best lake home deals get the latest home listings emailed to you. Click the button below to get started.
Â
Â
Â
Â
// ]]>