Lakeville Lake Addison Township MI information
Serving Southeastern Michigan & all of the Metro Detroit area
Welcome Lake Lovers, Water Enthusiasts, Retirees and those who are just searching for peaceful serenity! This will most likely be the beginning of the realization of a DREAM COME TRUE for many of you. Happy searching.....we look forward to helping you any way we can. We have the experience, integrity, dedication, professionalism & reputation you need in a Lakefront Realtor.
Lakeville Lake Addison Township
Cities the lake lies in Addison Twp.

School district for the lake Oxford

Streets around the lake are Gravel, Paved

City water Well

City sewer Septic

Canals on Lake No

Lots over an acre on lake Yes

Water-ski course n/a.

Condominiums no
Survey, Survey, Survey. I think you should absolutely have a survey done when buying a waterfront real estate on Lakeville lake in Addison . I actually know of one person that bought a house then found out they had no lake frontage. I know another person that bought a lakefront home and had it surveyed. He owned a chunk of property across a canal that the other person thought was there. So hire a surveyor.
Did you grow up on a lake or have great memories of going to the lake when you were younger? I had great memories of going to the lake with my uncle and grandfather. I remember the excitement of loading the cooler with Orange Crush. Maybe you have memories of going to the grandparent's cottage or some place on a lake that you have fond memories of. You can be the start of even have more great times and fun memories of your own when you have your own Oakland County lake cottage.
You may have great memories of being at the beach or on the water. All these memories may be eclipsed by the new memories you will be making. The good times with family and friends on the boat, kids catching fish off your dock, the sounds of laughter of kids playing in the water. So many fun times ahead when you buy a lake home.
Maybe you want a year round home? Whatever you are looking for we can help. I am an experienced full time lakes area realtor that knows our Metro Detroit lakes areas and lakes well. School systems may be important to you if you have kids. There are some excellent lakes in good school systems all around Metro Detroit. West Bloomfield and Bloomfield both have plenty of lakes. Your future lake real estate may be one of the best investments you will ever make. Lake homes tend to hold their prices better when there is a downturn. Check out all the different lakes in our area and browse through the information on waterfront homes on Lakeville lake in Addison Michigan. If you have questions always feel free to call me at (248) 310-6239. Search Oakland County lake houses by map. Zoom in on the lake or area to find your home. It is so simple to jump from lake to lake to look at them all.
All sports lake Yes

Private No DNR Launch

Size 460 acres

Maximum Depth 42 feet

Public Access Yes DNR Launch

Public Beach No

Wake restrictions Unknown

Water Source Unknown
Children that live on Lakeville Lake attend Oxford Schools.
On the waters of Lakeville Lake and the canals and channels connected thereto, Addison township, Oakland County, it is unlawful, during the period of 1 hour after sunset to 1 hour before sunrise, to:
(a) Operate a vessel at high speed.
(b) Have in tow, or otherwise assist in the propulsion of, a person on water skis, a water sled, kite, surfboard, or other similar contrivance.
(3) On the waters of Lakeville lake, Addison township, Oakland County, MI it is unlawful at any time to operate a vessel at a speed in excess of 35 miles per hour (56 kilometers per hour).
If you are looking to sell your home give me a call. I have some of the lowest real estate commissions where you can save thousands and thousands of dollars. Plus you get a full time, 20 year experienced realtor that negotiates well. Call me today at 248-310-6239
Lakeville Lake real estate Oakland County MI
Lakeville Lake properties have from 35' to over 200' of lake frontage. There are quite a few homes that have a 1/2 acre to over an acre of land. Many of them are narrow and deep. So you will see some homes that are what I call shotgun style homes. They may be a 2000 square foot colonial built on a 40' wide lot.
Most of the lakefront homes were built between 1948 - 2000's. But there is even a 1904 built colonial. I would guess this home have been added onto and changed over the years.
There are little 800 square foot ranches to 5600 square foot contemporary homes. Here are just some of the large square footage homes that I saw in our MLS. 3000, 3400, 3700, and 4400 to name a few. So there are some bigger and newer homes on the lake in between all the other homes.
It's normal in Oakland County to have an old lake cottage next to a large 3000 square foot colonial. It does not affect the value of the 3000 square foot colonial to have the small one next to it.
Between January & October 25, 2012 here's what sold on the lake.
1675 ROCHESTER RD

190000

175000

224

66.7938

2620

1951

N

2721 DEVONSHIRE

229999

230000

319

101.3662

2269

1979

N

1507 ROCHESTER RD

289900

282500

616

192.7012

1466

1948

N

1473 ROCHESTER RD

399000

400000

3

166.6666

2400

1952

N

2255 MEADOW CT

449900

414000

6

106.1266

3901

2007

N
Here are the homes that have sold on Lakeville Lake since 01/2010 up to 11/15/2011.
798 GRAVEL RIDGE RD

2/28/11

99,900

81,000

60.3

1344

3

3

1845 ROCHESTER

7/30/10

150,000

130,000

130

1000

1

1

621 GRAVEL RIDGE RD

8/30/10

229,000

175,000

130.2

1344

3

1.1

130 ANNANDALE

3/31/11

285,900

225,000

116.8

1927

5

1.1

1501 ROCHESTER RD

11/9/11

229,000

227,000

206.7

1098

3

1.1

1469 ROCHESTER RD

10/25/11

450,000

281,000

98.5

2853

3

3

600 MANOTIC

4/13/11

329,900

295,000

146.4

2015

3

2.1

665 GRAVEL RIDGE

10/14/11

370,000

340,000

121.4

2800

4

2.1

625 ARMY RD

8/19/11

625,000

570,000

200.3

2846

4

2.1
There is plenty of lake access homes near Lakeville Lake
CLICK HERE TO GET THE LATEST LIST OF HOMES FOR SALE ON LAKEVILLE LAKE.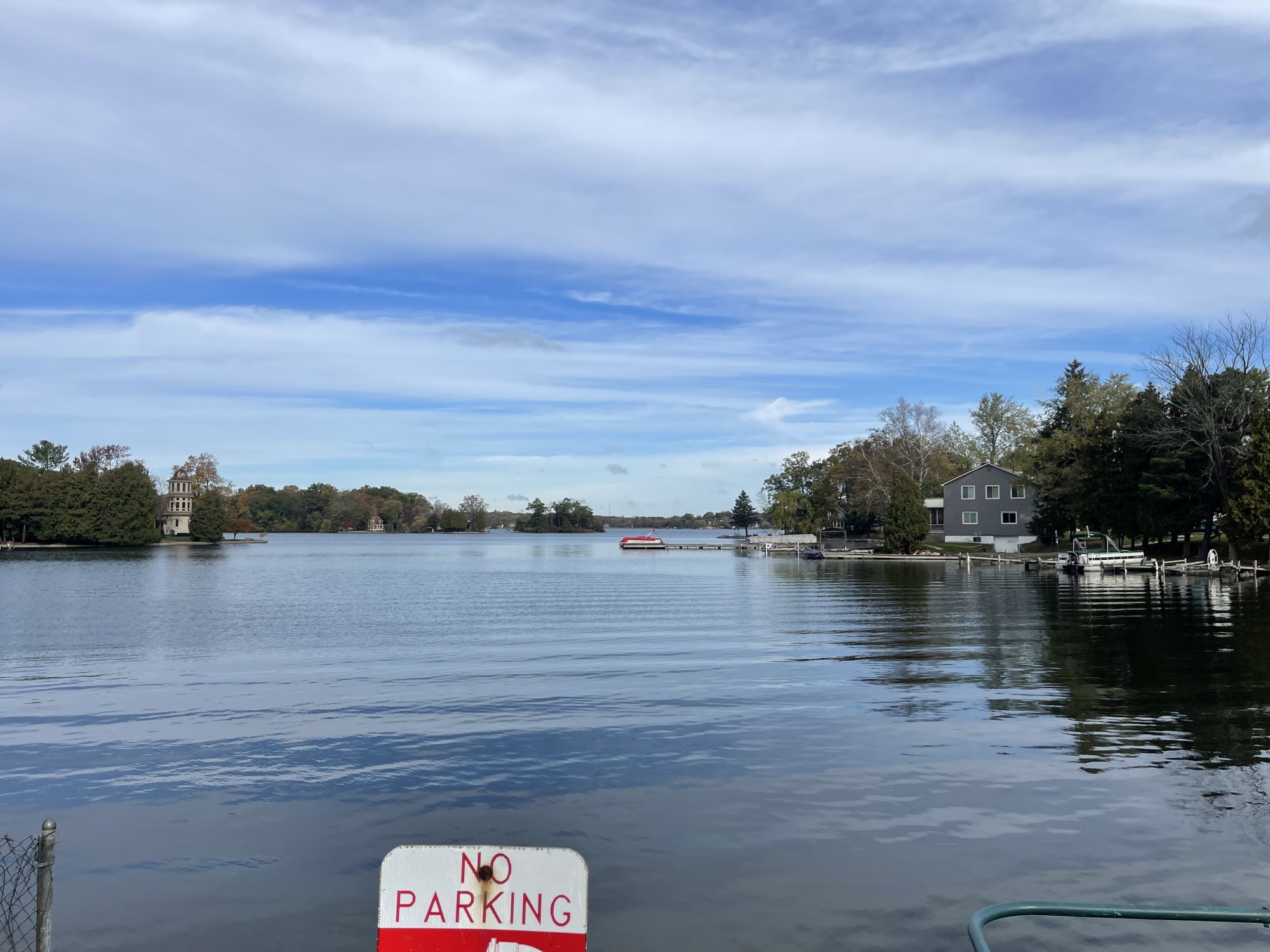 Do you have a great picture of a rainbow or lightning over the lake and wouldn't mind sharing it? I would love to show it off on the website. You can send it to yesmyrealtor@gmail.com
Most Metro Detroit area lakes have almost every style and variety of lake homes. Remember that the expansion of Metro Detroit started in the early 1900's. Detroiters started coming out to Oakland and Livingston County lakes in the 1920's. There were little one - three bedroom cottages ranging from 500 to 1000 square feet. Detroiter's came out there to get away from the city life. The majority of the lake homes were just cottages during this period.
The affluent Detroiter built some bigger estate homes. Back then an estate size home may have been 2000 square feet or more. There are still a few of them standing on different lakes.
Even in 2014 you will still see many of the little lake cottages still standing. Some have been remodeled, some need to be torn down. Some of them have been added onto. They have gone up. Some have had several additions. Porches were enclosed and made part of the house. Over the year's bungalows, ranches, colonials, split levels, Tudors were built too. Before the 1970's I would say most of the homes that were built ranged from a 1000 -2000 square feet most of the time.
I am speaking in generalities. Of course there are some that were bigger in those periods, but that is what the majority of the home sizes are. That is what the lake home styles are like in metro Detroit. Most lakes have a wide variety of lake home styles.
Location
Lakeville Lake is located in Addison Township Oakland County MI. It is north of Lakeville Rd and northwest of Rochester Rd,
Fishing
Blue Gill

Crappie

Northern Pike

Smallmouth Bass

Largemouth Bass

Rock Bass

Yellow perch

Pumpkin Sunfish

Catfish
Other Addison Township Lakes and Lake homes for sale
Lakeville Lake's 2016 sold home list
1704 ROCHESTER RD

1

2

794

$1,150

$1,150

06/04/2016

Lake Front, Pond

1523 ROCHESTER RD

2

2

1,472

$248,000

$245,500

10/07/2016

Lake Front
Another big all sports lake nearby
If you are looking for Lakefront property sign up for my
Lakeville Lake Waterfront VIP club
get the latest foreclosures and Lakeville Lake real estate emailed to you daily, weekly or monthly so you don't miss out on the deals.
If you are looking to move to the Addison Township area and are looking for a lake home give me a call. I'll be glad to show you the local lakes. Or if you are looking to sell your Lakeville Lake home call me or email me. You know which internet site gets more visitors for lake property THIS ONE. You are on it! My cell phone is (248)310-6239 or email is yesmyrealtor@gmail.com
Russ Ravary your Addison Twp Lakefront real estate specialist
Get an added bonus when you buy your next home? Russ not only will help you find a home that fits your needs at a great price, he also gives you a great closing gift of a new kayak, or grill, or snowblower, or lawnmower. (up to $500 in value)
Click Here to Get Your Free Kayak or Grill
Russ Ravary - Metro Detroit real estate agent
Real Estate One
(248) 310-6239 YesMyRealtor@gmail.com
8430 Richardson Rd. Commerce MI 48382
Here is what a previous client said about me!
"Dear Russ,
It´s been 2 months since we moved into our new Canton condo and we
are very happy with it. In the beginning we didn´t even
know what we needed but with your help, guidance and
patience we chose the best condo in the area with the best
price according to our needs. We were looking all over. We looked in Novi, Warrren, Canton, Farmington Hills. But we finally found our Canton condo. We appreciate everything you
have done for us. We would recommend you without hesitation
to everyone we know who wants to buy or sell a house. "

Arzu-Subutay
For more information on other lakes, follow the links below!
Chalmers Lake real estate for sale
Sodon Lake real estate for sale
Cedar Island Lake lakefront homes for sale
Here are a list of Oakland County MI Lakefront Homes for Sale
When looking for a perfect lake it can be difficult finding everything you want, I recommend checking out White Lake & Mohican Lake if your searchig for that perfect lakefront home.
More Oakland County Waterfront Homes for Sale to check out.
Go check out Homes for sale on Portage Lake Hamburg Mi
#lakevillelakeaddisonmi #lakevillelakeaddisontownshipmi #lakevillelakeoaklandcountymi #depthoflakevillelake #sizeoflakevillelake #lakehomesforsalelakevillelakeaddisonmi #lakevillelakehomesforsaleoaklandcountymi #lakevillelakeaddisontwpmi #topoaklandcountylakerealtors #allsportslakesoaklandcountymi #publiclakesoaklandcounty #bestlakesoaklandcountymi