Lower Long Lake real estate Oakland County
Lake homes are a great investment. As our lives get busier and busier more buyers will see the value of owning a lake home in Oakland County or around metro Detroit. Driving up north may be out of the question for some potential lake home buyers. They need to be close to Metro Detroit because of their kids busy activities, work, or family. If you want family and friends to come to your lake house they will most likely come when it is a short drive versus driving 4 hours. Oakland County lake front properties are a great investment because they are not making more lakes. There is a limited supply and always a high demand. As the years go by lake home values will continue to grow. Here is lots of information about waterfront properties on Lower Long lake in Bloomfield twp. Michigan. Search Oakland County lake properties for sale by map. Zoom in on the lake or area to find your dream lake home.
Lower Long Lake Bloomfield Township
Cities the lake lies in Bloomfield, Commerce

School district for the lake Bloomfield Hills, Walled Lake

Streets around the lake are Paved

City water Municipal water, well

City sewer Sewer sanitary, septic

Canals on Lake yes

Lots over an acre on lake yes

Water-ski course n/a
Lower Long Lake properties (Bloomfield Township) are relatively large in size compared to so many Oakland County Lakes. The lakefront properties have 125' to 294' of lake frontage. There is one waterfront home that has 3.7 acres, but many of them are up to an acre in size. So many of Long Lake homes have elbow room.
WATCH THIS VIDEO ON LOWER LONG LAKE!
Because Lower Long Lake is in Bloomfield Township lake home prices will be more expensive. Bloomfield Township homes are more expensive than surrounding communitess because of the schools system and the presitge of the are so the lake homes are going to be similar. You could get a similar lake front property in White Lake or Waterford for much less. Children living on the lake attend Bloomfield Hills Schools.
More photos of Lower Long Lake in Bloomfield Michigan
There are mega mansions down to 700 square foot ranches. Many of the lakefront homes were built between 1950 and the late 1970's. But some of these older homes have been torn down and newer larger homes were built. So there are homes from the 1980's, 1990's, and 2000's on the lake. The waterfront home size ranges from 1800 square feet to over 9700 square feet. The four major styles of homes on the lake are ranches, colonials, cape cods, and contemporary.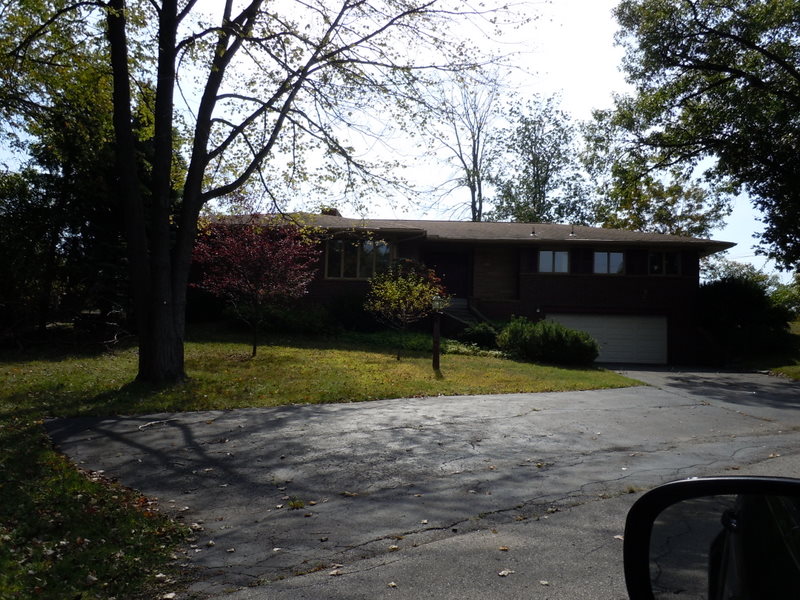 Click Here to get the latest list of lakefront homes for sale on Lower Long Lake in Bloomfield Twp. Mi.
If you would like a list of the current Lower Long Lake and surrounding Lake homes send an email to yesmyrealtor@gmail.com
Between January & October 25, 2012 here's what sold on the lake.
3351 EASTPOINTE LN

2445000

1

62

0.0001

6151

1998

N

3185 FRANKLIN RD

435000

400000

276

138.7443

2883

1948

N

1530 KIRKWAY

785000

732500

330

270.0958

2712

1954

N

1442 INWOODS CIR

2850000

2095000

245

302.5707

6924

2001

N
If you want to know what the prices of Lower Long Lake real estate is like. Here is a list of lakefront homes that have sold between 1/2010 and 11/10/2011
$1,800


3747 FRANKLIN RD
BLOOMFIELD TWP


3
2.1
COLONIAL
2,327

ALUMINUM, WOOD
FINISHED
2 CAR
IRREG/0

1972
4,060
3,492
BLOOMFIELD HILLS

$4,475


1485 LOCHRIDGE RD
BLOOMFIELD TWP


4
3.1
RANCH
3,891

BRICK, OTHER
FINISHED, WALKOUT
2 CAR
150X173X150X170/0.6

1965


BLOOMFIELD HILLS

$5,500


1468 INWOODS CIR
BLOOMFIELD TWP


4
3.2
CONTEMP
3,464

BRICK, CEDAR
FINISHED, WALKOUT
2 CAR
142X255X272/1.01

1976
11,285
9,612
BLOOMFIELD HILLS

$440,000


3875 FRANKLIN RD
BLOOMFIELD TWP

3
2.2
CONTEMP
4,155

BRICK, CEDAR

3 CAR
IRR/0.71

1989
12,750
12,191
BLOOMFIELD HILLS

$660,000
SOLD
211026567
RS

1418 INWOODS CIR
BLOOMFIELD TWP

5
3.1
RANCH
2,963

BRICK
FINISHED, WALKOUT
2 CAR
126X133X176X155/0.5

1954
11,957
11,340
BLOOMFIELD HILLS

$660,000


1539 LOCHRIDGE RD
BLOOMFIELD TWP


3
4.1
CONTEMP
3,996

BRICK, WOOD
FINISHED, WALKOUT
4 CAR
IRREG/1.02

1960
11,853
12,697
BLOOMFIELD HILLS

$725,000


1207 CLUB DR
BLOOMFIELD TWP


4
4.1
CONTEMP
3,420

BRICK, WOOD
FINISHED, WALKOUT
3 CAR
128X103X490X482/1.1

1987
13,211
12,428
BLOOMFIELD HILLS

$850,000


1485 LOCHRIDGE RD
BLOOMFIELD TWP


4
4.1
RANCH
3,841

BRICK
FINISHED, WALKOUT
2 CAR
150 X 173 X 150 X170/0.6

1965
11,691
9,914
BLOOMFIELD HILLS

$2,349,000


1484 INWOODS CIR
BLOOMFIELD TWP


6
6.2
COLONIAL
6,794

BRICK, STONE
FINISHED, WALKOUT
3 CAR
IRREGULAR/1.6

1992
20,732
18,388
BLOOMFIELD HILLS

$2,900,000


3376 FRANKLIN RD
BLOOMFIELD TWP


6
9.2
OTHER
9,789

BRICK, STONE
FINISHED, WALKOUT
>3 CAR
120X128X589X622/1.01

1993
21,682
20,847
BLOOMFIELD HILLS
All sports lake No but connects to Upper Long Lake which is all sports

Private Yes

Size 190 acres

Maximum Depth ? feet

Public Access No

Public Beach No

restrictions Unknown

Water Source Unknown
Lower Long Lake is an electric motor lake. Lower Long Lake connects to both Forest Lake and Upper Long Lake. You can get to Forest Lake under a bridge. From Lower Long you can go through a canal to Upper Long Lake. Many residents of the lake pull their jet skis over to Upper Long Lake. Some residents even have both gas motors and electric motors on their boats. They run the electric motors until they get to Upper Long Lake. Then they switch over to the gas motors.
Lower Long Lake Bloomfield MI informationThere are some lake access homes near Lower Long Lake Search Bloomfield Twp Lakefront homes for saleLower Long Lake LocationLower Long Lake is located in Bloomfield Township Oakland County MI. It is north of W Long Lake Rd, to the west of Telegraph and Franklin Rds, and south of Square Lake Rd.View Larger MapLower Long Lake Fishing
Blue Gill

Crappie

Northern Pike

Smallmouth Bass

Largemouth Bass
If you are looking for Lakefront property sign up for my
Lower Long Lake Waterfront VIP club
get the latest foreclosures and Lower Long Lake real estate emailed to you daily, weekly or monthly so you don't miss out on the deals.
None of us know when it will be the last day on this earth. We all make plans of doing something, but many times it never gets done because we are too busy. Life flies by. I am sure you have many examples of what you wish you had done from years past. We all have those little regrets. Life is so short. I myself can speak from experience. I lost my lovely wife Marianne after a 22 year battle with cancer. She was a great lady and I felt we lived life to the fullest. But I still have a few regrets that we didn't do a few things.
One thing I have never heard an old person say is "that they wished they worked more". Most people have regrets about what they did not do. Regrets about little things or choices that they should have made. Life is short. I believe we should live life to the fullest. After my wife died I made the decision that I would live life a little more. I loved the water. I decided that I wanted a boat again. I had always loved the water. I now live on a lake in White Lake. I am living life.
The question is are you? What are your dreams? What do you really want to do? Do you want to live on a lake? Do you want to wake up to the sun rising on the water? Do you want to see the mist rising off the lake in the early fall? Do you want your kids to grow up on the lake? Do you want family gatherings on the lake?
If you want to live on a lake then now may be the time to do it. If you want to explore the options of lake living give me a call or email me. My email is yesmyrealtor@gmail.com and my cell phone is (248) 310-6239. Life is short....so if you really want to live on a lake give me a call!
Russ Ravary your Bloomfield Lakefront real estate specialist
2016 homes that have sold on Lower Long Lake
3727 FRANKLIN RD

3

4

4,349

$1,000,000

$955,000

07/05/2016

Lake Front

1441 LOCHRIDGE RD

4

5

6,227

$1,299,000

$1,150,000

02/02/2016

Lake Front

1411 LOCHRIDGE RD

4

4

6,896

$2,990,000

$2,750,000

10/20/2016

Lake Front
Here is what a previous client said about me!
"Dear Russ,
It´s been 2 months since we moved into our new Canton condo and we
are very happy with it. In the beginning we didn´t even
know what we needed but with your help, guidance and
patience we chose the best condo in the area with the best
price according to our needs. We were looking all over. We looked in Novi, Warrren, Canton, Farmington Hills. But we finally found our Canton condo. We appreciate everything you
have done for us. We would recommend you without hesitation
to everyone we know who wants to buy or sell a house. "

Arzu-Subutay
Russ Ravary
Metro Detroit Realtor
cell (248)310-6239
For more information on other lakes, follow the links below!
Square Lake Real Estate for sale
Carroll Lake cottages and homes
Round Lake Lakefront properties
Lower Straits Lake Sales to compare your home to.
Customer Reviews to show you what my clients think of me and my work.
all you need to know about lake associations and lakes that have them
check out Darb Lake & Wing Lake to move onto.
Find the home of your dreams here...Homes for sale on Watkins Lake Waterford Mi