Lower Straits Lake Commerce MI information
Cities the lake lies in Commerce

School district for the lake Walled Lake

Streets around the lake are Paved

City water Municipal water, well

City sewer Sewer sanitary, septic

Canals on Lake yes

Lots over an acre on lake yes

Water-ski course n/a
All sports lake Yes

Private Yes

Size 236 acres

Maximum Depth 22 feet

Public Access No

Public Beach No

Wake restrictions Unknown

Water Source Middle Straits Lake
"Doesn't that look like a great place to relax on a Saturday afternoon?"
Lower Straits Lake is accessible to the public via a township owned public access ramp on Middle Straits lake which has parking for 10 vehicles.
Lower Straits Lake real estate Oakland County
Lower Straits Lakefront homes for sale in the last year range in price from $64,000 all the way up to 3.2 million dollars. The lake has a mixed bag of lakefront properties. There are 600-7100 square foot lake homes around the lake. Lower Straits Lake homes are:
ranches

cape cods

colonials,

split levels

Tudors
The majority of the homes on the lake are ranches and colonials. Upper Straits waterfront properties range in age from the 1930's to 2002. Years ago Oakland County Lakes were a resort destination for Detroiters. So the homes were small. Then over the years the lake homes have been added on to, or torn down to build a bigger and better new home will all the new amenities.
Many of the older homes have no basements, but some of the newer ones have a walkout basement. The homes range from 1 bedroom to 6 bedroom homes, and 1 bath to 3+ Bathrooms. Some of Lower Straits waterfront properties have no garages and some do. The children that live on the lake attend Walled Lake Schools.
Click on one of the searches below to find your lake home.
Between January & October 25, 2012 here's what sold on the lake.
3254 NEWTON RD

1300

1200

24

0.7407

1620

1973

N

9005 COMMERCE RD

3595

3500

174

1.1471

3051

2000

N

3313 FOX BLVD

69900

59000

167

81.9444

720

1945

N

3235 MANDRAKE ST

67900

68500

13

95.1388

720

1960

N

3252 FOX BLVD

89900

80000

36

111.1111

720

1940

N

3296 BROOKNEAL ST

110000

95000

48

65.292

1455

1966

N

3269 TWINLEAF ST

140000

129900

23

56.8739

2284

1948

N

9267 TANBAY ST

154900

130000

24

114.8409

1132

1940

N

8450 PINE COVE DR

299900

276000

55

99.4594

2775

1990

N

3341 NEWTON RD

298500

278500

74

138.4883

2011

1950

N

3120 EDGEWOOD PARK DR

649000

649000

12

190.714

3403

1966

N

3771 LOCH BEND DR

759000

732000

49

201.931

3625

1988

N

8730 OAK BEACH DR

4600000

3900000

122

419.3548

9300

2011
Here are the homes that have told on the lake between 01/01/2011 and 11/15/2011
3480 EDGEWOOD PARK DR

8/24/11

1850

1850

1848

4

2

3510 NEWTON RD

7/18/11

50,000

57,500

74.9

768

2

1

3213 ADELE TER

2/11/11

239,000

193,000

174.2

1108

3

1.1

8345 DICKERT ST

4/19/11

324,900

315,000

119.7

2631

3

3

9030 MARILYN TER

6/9/11

419,900

383,500

131.7

2912

4

3

3759 LOCH BEND DR

5/9/11

785,000

750,000

173.5

4323

6

4.2

3517 NEWTON RD

11/15/11

999,000

850,000

187.9

4522

5

5.2

8717 EDGEWOOD PARK DR

7/5/11

1,524,000

1,225,000

231.3

5296

6

4.2
2016 homes sold on Lower Straits lake
8801 EDGEWOOD PARK

3

3

3,052

$659,900

$657,000

06/10/2016

Lake Front

3687 LOCH BEND DRV

3

5

6,083

$925,000

$675,000

01/28/2016

Lake Front

8485 EDGEWOOD PARK

3

4

3,071

$749,900

$720,000

06/13/2016

Lake Front

8549 EDGEWOOD PARK

3

4

3,238

$824,900

$780,000

12/23/2016

Lake Front

8565 Pine Cove

4

4

7,382

$1,497,000

$1,355,000

06/10/2016

Lake Front
I am looking for local Oakland County lake association information and websites so I can add the link to this website so internet surfers that are looking for the lake association can find it. If you have information about a lake association or it's website you can email me at yesmyrealtor@gmail.com Thanks for all your help
Lower Straits Lake Location
Lower Straits Lake is located in Commerce Township Oakland County MI. It is West of Union Lake Rd, South of Commerce Lake Rd, E of Newton Rd. and North of Richardson.
Did you know that 90% of all home buyers now use the internet to start their home search. Wouldn't you like your lake home on the best lake site in Metro Detroit? Email us to get your home on the internet and to get it sold! YesMyrealtor@gmail.com
I will speak from my own experience. My wife and I lived in a Livonia subdivision for 22 years. I enjoyed living in Livonia for so many years. I had a good life. I enjoyed working in my garden. On weekends we went out with friends. We went out to dinner. We went to local festivals. We went up north to friend's places on lakes. We did not live on a lake. We went to other places than our home to have fun.
That is one of the main differences of lake living. Lake homes are the fun places to go to. Your lake home is the place your friends, your family will like to come to. If you are like so many lake home owners you may not want to go anywhere else. The years of going to festival like Arts, Beats, and Eats because you have nothing else to do may be gone.
What the difference of city living versus owning a lake home is that your lake home is a good destination. Your lake home is the go to fun place. I have heard so many lake home owners say that they sometimes pass up graduations, wedding, and family gatherings because they do not want to miss out on a beautiful day at the lake. I went to Jimmy Buffet for years. One summer we were sitting out tailgating in 90+ degree heat. All I could think of is being on the lake. The next year we did not go back to Jimmy Buffet's concert. I would rather be at the lake.
So it is your choice. Do you want your next lake home to be fun place or would you rather live in a subdivision and have to go out of your home to have fun. What would you rather do? I myself moved to a lake home.
Lower Straits Lake Fishing
Blue Gill

Crappie

Northern Pike

Smallmouth Bass

Largemouth Bass

Rock Bass

Yellow perch

Pumpkin Sunfish

Catfish
Save us to your computer favorites so you can find the website easily!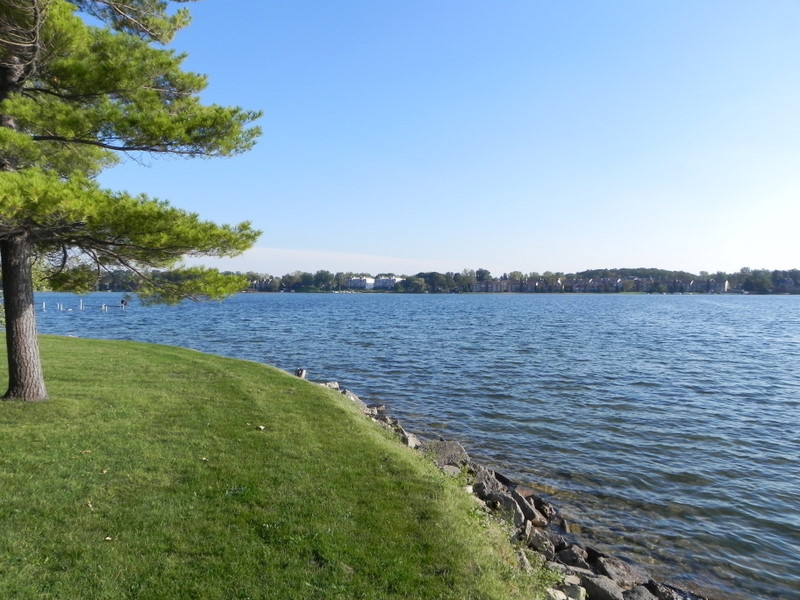 Click Here to get the latest list of homes for sale on Lower Straits Lake in Commerce Twp. Mi.
Like most of Oakland County there are lake foreclosures too. Call me on my cell at (248)310-6239 for your list of Oakland County Lake foreclosures.
If you are looking for Lakefront property sign up for my
Lower Straits Lake Waterfront VIP club
get the latest foreclosures and Lower Straits Lake real estate emailed to you daily, weekly or monthly so you don't miss out on the deals.
To Search any Michigan Lake for lake homes for sale go to the atlas search or search by area. I hope this helped you if you have a Michigan relocation in your future.
Russ Ravary your Oakland County Lakefront real estate specialist
Russ Ravary - Metro Detroit real estate agent
Real Estate One
(248) 310-6239 YesMyRealtor@gmail.com
8430 Richardson Rd. Commerce MI 48382
Here is what a previous client said about me!
"Dear Russ,
It´s been 2 months since we moved into our new Canton condo and we
are very happy with it. In the beginning we didn´t even
know what we needed but with your help, guidance and
patience we chose the best condo in the area with the best
price according to our needs. We were looking all over. We looked in Novi, Warrren, Canton, Farmington Hills. But we finally found our Canton condo. We appreciate everything you
have done for us. We would recommend you without hesitation
to everyone we know who wants to buy or sell a house. "

Arzu-Subutay
For more information on other lakes, follow the links below!
School House Lake waterfront homes for sale
Waterford Township Lakes Michigan
Sugden Lake waterfront properties
take a look at these lakes if you are thinking about moving to a lakefront home soon... Wing Lake, Deer Lake Video,Little Cedar Lake, & Zukey Lake sales
Charlick Lake Highland Homes For Sale Twp Michigan
Would you like to live here, take a look at Homes for sale on Wolverine Lake, Wolverine Lake Village Mi