Maceday Lake real estate Oakland County
What do you really want in a Metro Detroit lake home? Is it more about the lake, the price, the travel time, or about the lake house itself? Knowing your criteria will help me your realtor narrow your search to specific areas. I will be able to point out other lakes in Oakland County or other waterfront real estate that you may have not known about. Over the years I have collected information about Southeastern Michigan lakes to help my clients narrow down their search. Your wants and needs are important to me and finding you're the right lake and lake home is important.
Maceday Lake
Cities the lake lies in Waterford

School district for the lake Waterford, Clarkston

Streets around the lake are Paved

City water Municipal water, well

City sewer Sewer sanitary, septic

Canals on Lake yes

Lots over an acre on lake yes

Water-ski course n/a

Condominiums yes
Buying a Metro Detroit lake home is different than buying a home in a subdivision. We are adding the size, and type of lake. The type of lake bottom i.e. whether is sandy or mucky. We even have to consider sunsets, and type of terrain. Knowing lake homes on Maceday lake in waterford Michigan may help you make an easier decision. I hope this page helps you. Just browse through the website and you will find all sorts on info on all sports lakes, size, and depths of the local lakes in Oakland, and Livingston County. Search the latest Listings "Oakland County Lake Foreclosures For Sale"
Maceday Lake lots range in size from 35' to .7 of an acre. There are homes on Blain Island. Blain Island is almost on the fringe of Maceday and Lotus Lake.
Ranch style homes on the lake range from 900 square feet to over 3200 square feet. Some of the older ranches and bungalows date back to the 1920's. Colonials and contemporary style homes range from 1800 square feet to over 5000 square feet. So there is almost any size home and home style that you could want on Maceday Lake. Children that live on the lake will either attend Clarkston Schools or Waterford Schools.
This is just general information I was able to gather from public records and mls listings. Sizes of the homes and lots may be bigger or smaller. I just want to give you a general idea of Maceday Lake real estate.
Maceday Lakefront homes for sale. Maceday Lake home styles are:
bungalows

cape cods

tudors

contemporary

colonial style homes

ranches

split levels
Between January & October 25, 2012 here is all the lakefront homes that sold on the lake.
7770 AUSTERE DR

900

900

44

0.8403

1071

1957

N

7689 AUSTERE DR

1350

1450

63

0.7213

2010

1987

N

3500 YARNEY RD

90000

92270

32

57.6687

1600

1966

N

4170 RICH DR

209900

179900

77

117.5048

1531

1940

N

3455 WHITFIELD DR

259000

230000

104

111.6504

2060

1957

Y

3860 MAIDEN ST

259900

240000

137

97.6403

2458

1950

N

3525 WHITFIELD

299000

284000

26

105.8911

2682

1939

N

4419 WINDIATE PARK DR

309900

305000

1

169.1625

1803

1924

N

4379 WINDIATE PARK DR

359900

316240

75

143.9417

2197

1996

Y

3750 AUSTINWOOD CT

369900

350000

20

134.151

2609

1985

N

7716 PARKWOOD CT

375000

350000

70

221.5189

1580

1986

N

6628 LONGWORTH DR

379900

379000

5

159.2436

2380

1966

N

3831 IRIS DR

450000

450000

23

102.0871

4408

1941

N

7524 MACEDAY LAKE RD

600000

582000

46

255.0394

2282

1989

N

7496 MACEDAY LAKE RD

899999

770000

239

236.923

3250

1994

N
Here are all Maceday Lake real estate and that have sold on lake between January 2011 and November 15, 2011
4079 RICH DR

7/13/11

65,000

57,000

60.8

938

2

1

3796 IRIS DR

8/15/11

250,000

217,900

123.8

1760

3

2

7478 MACEDAY LAKE RD

5/19/11

230,000

226,000

166.4

1358

3

1.1

3821 LOTUS DR

2/21/11

269,900

235,000

174.1

1350

3

2

4035 LOTUS DR

9/29/11

249,900

237,500

111.1

2139

3

2

3701 DOROTHY LN

7/19/11

260,000

250,000

160.3

1560

5

2

4090 RICH DR

2/28/11

299,900

275,000

76.5

3594

4

2.1
Maceday Lake Waterford Michigan information
All sports lake Yes

Private No DNR Access off Williams Lake Rd

Size 234 acres together with Lotus it is 419 acres

Maximum Depth 117 feet

Public Access Yes

Public Beach

Wake restrictions Unknown

Water Source Clinton River Water Shed
Maceday Lake connects to Lotus Lake. There is a paved DNR access ramp that allow 16 parking spots. There are two islands in the lake totaling 21 acres, so the surface area of the lake is really 231 acres. It connects to Lotus Lake through a shallow canal on the north end. Tree stumps in this area indicate the lake was several feet lower in the recent past than it is now. The level was probably raised when the dam was installed in Waterford to create Van Norman Lake. Maceday Lake has 18888 feet of shoreline, not including the islands. The elevation of the lake is 966 feet above sea level. The lake is in the Clinton River basin.
Public access is available on Williams Lake Rd on the South side of the lake.
Quit wasting your time with a part time or inexperience realtor. Call and check out the best Waterford real estate agent around.
Click Here to get the latest list of lakefront homes for sale on Maceday Lake in Waterford Twp. Mi.
Have you been considering buying a waterfront property in Oakland County or Livingston County? There are so many beautiful lakes and lakefront homes close by. I always wonder why people drive up north for 3, 4, or 5 hours when they can have the same enjoyment here. No fighting rush hour or holiday weekend traffic to get up north. I know so many people that have lake cottages less than an hour away. I know one guy that drives 25 minutes. So he can wrap up a day on the lake when the sun goes down and still have time to relax at home. No fighting traffic on I-75 or 23. Search Southeastern Michigan lake estates & waterfront homes by map. Zoom in on the lake or area to find your dream lake home!
We have some great all sports lakes in Oakland County, though you may want a quieter lake. We have Green Lake in West Bloomfield and Lake Ona in White Lake that are electric motor only lakes. Or you have to paddle. These lakes are so quiet and relaxing. The key is what do you want to do on the lakes? Around metro Detroit we have so many lakes and lake properties to choose from. It is a great way to enjoy your weekend or a sunny summer day. Below is detailed info about lakefront homes on MAceday lake in Waterford MI. If see a home you like give me a call on my cell at 248.310.6239.
2016 homes sold on Maceday Lake
3900 MAIDEN ST

2

3

1,340

$200,000

$174,600

08/24/2016

Canal Front

3141 WHITFIELD DRV

2

3

2,602

$180,000

$175,000

11/18/2016

Canal Front

3225 WHITFIELD COURT

2

4

2,979

$409,000

$395,000

04/29/2016

Lake Front

7158 TERRELL ST

2

3

1,937

$415,000

$415,000

12/09/2016

Lake Front

7660 MACEDAY LAKE RD

3

4

3,690

$549,900

$485,000

08/29/2016

Canal Front, Lake Front

3863 DOROTHY LN

2

3

2,718

$599,900

$543,000

02/23/2016

Lake Front

7390 MACEDAY LAKE RD

3

4

3,791

$599,900

$545,000

07/22/2016

Lake Front

3895 Dorothy LN

3

4

2,988

$899,999

$739,000

06/28/2016

Lake Front

4241 BLAIN ISLAND RD

3

4

6,009

$1,195,000

$1,000,000

01/29/2016

Lake Front
Maceday Lake Location
Maceday Lake is located in Waterford and Independence Township inOakland County MI. It is North of Williams Lake Rd, East of Maceday Lake Rd, West of Airport Rd and South of Andersonville Rd.
Here are some of the other nearby lakes Huntoon Lake
The kids that live on the lake either go to Clarkston Schools or Waterford Schools depending on what area of the lake they live on.
Get started finding your dream home with the best Waterford realtor
Maceday Lake Fishing
There are rainbow trout in the lake and it is designated as a trout lake.
Blue Gill

Crappie

Walleye

Northern Pike

Rock Bass

Largemouth Bass

Smallmouth Bass

Rainbow Trout
Other Waterford Lakes and Lake homes for sale
If you are looking for Lakefront property sign up for my
Maceday Lake Waterfront VIP club
get the latest foreclosures and Maceday Lake real estate emailed to you daily, weekly or monthly so you don't miss out on the deals.
If you are looking to move to the White Lake or Waterford area and are looking for a lake home give me a call. I'll be glad to show you the local lakes. Or if you are looking to sell your Maceday Lake home call me or email me. You know which internet site gets visitors for lake property. You are on it! My cell phone is (313) 310-9855 or email is yesmyrealtor@gmail.com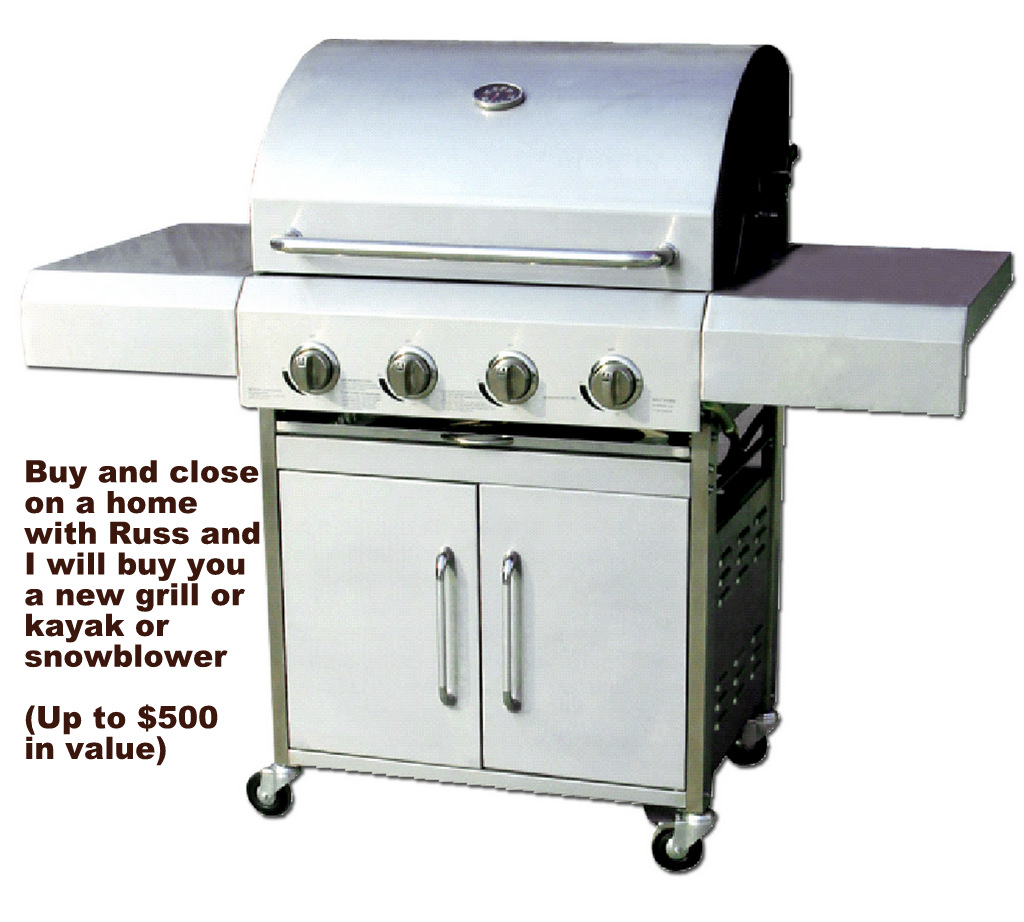 So many times I will get calls from potential lake home buyers. They have is expecting a similar pricing to non lake homes. Some buyers think there may be just a slight increase in the price of a lake home. In 2014 I have been telling lake home buyers that it is hard to find even a cottage that is in good shape under $200,000 on a big all sports lake. Many in the under $200,000 have major issues. There are just not that many lake homes on big all sports lakes under $200,000.
To find a "normal home" or "normal ranch home" on a good sized all Sports Lake with a basement under $250,000 is hard to find too. There are so few of them. You will find more of them in the $275 - $325,000 range.
Modern updated homes are harder to find on a lake. If you want that modern house on good lakefront lot (not on a narrow lot) you most likely are going to be paying $500,000 + to find a nice modern lake home with the modern amenities with open layout, granite counter tops, and nice master bedroom suite. You are probably going to be closer to $600,000 + range.
This is just some of what you can expect when buying a lake home in 2014
Russ Ravary your Waterford Lakefront real estate specialist
Russ Ravary - Metro Detroit real estate agent
Real Estate One
(248) 310-6239 YesMyRealtor@gmail.com
8430 Richardson Rd. Commerce MI 48382
Here is what a previous client said about me!
"Dear Russ,
It´s been 2 months since we moved into our new Canton condo and we
are very happy with it. In the beginning we didn´t even
know what we needed but with your help, guidance and
patience we chose the best condo in the area with the best
price according to our needs. We were looking all over. We looked in Novi, Warrren, Canton, Farmington Hills. But we finally found our Canton condo. We appreciate everything you
have done for us. We would recommend you without hesitation
to everyone we know who wants to buy or sell a house. "

Arzu-Subutay
For more information on other lakes, follow the links below!
School House Lake waterfront homes for sale
Waterford Township Lakes Michigan
Sugden Lake waterfront properties
Here are some Lake home buying tips you should definitely take a look at
While looking for your lake home consider these lakes Bald Eagle Lake, Dixie Lake.