Manito Lake Orion Twp MI information
Southeastern Michigan Waterfront Real Estate
Oakland County lake properties, Livingston County, Washtenaw County, Wayne County
Freshwater fishing, golfing, camping, hunting, pleasure boating and gardening are all big in the region and, with few exceptions, can be enjoyed on a year-round basis. There are over 420 lakes in Oakland County which covers thousands of acres, lay claim to numerous summer and winter lake activities. Plenty of lakes to find fishing success.
There are several types of weed control. One is a harvester control and the other is chemical control. There are some lakes that do no weed control at all. I don't know what type of weed control is done on Manito lake in Orion . So it is always best to ask the seller when buying a waterfront home.
One of the big benefits of owning a lake home is all the wonderful sights you will get to see. You may take rides on the boat to see the sunset, or you may get a bottle of wine and a blanket to take a leisurely cruise around the lake to see the fall colors. Or you may just sit on the porch of your lake home watching the ducks swim by.
If you are looking for a good Michigan realtor that really knows his stuff and has over 15 years of experience then you have come to the right place. Buying a waterfront home is a dream for many home buyers and my goal is to help you achieve that dream. I helped buyers and sellers with over 17 million dollars of homes last year. Our lakes have different factors that you will need to consider when buying a lake house. For example lakefront homes in Waterford are on city water and sewer whereas waterfront properties in Highland are on well and septic. Little things that I have picked up over the years as which lakes are due for a big assessment because sewers are coming in is important to lake house buyers. Will a non lake realtor know that? Probably not.
You don't want to buy a home and get hit with a big assessment. Or you don't want to buy a home on a canal to find out that it isn't deep enough for your boat. Or that there is a culvert that a new pontoon can't go through. The unknowns can be costly. That is why I put together these webpages to explain about our local lakes in Oakland and Livingston County. You may not have time to do all the research. You can have a better buying experience if you work with an experienced lake realtro. If you have questions about waterfront homes on Manito lake in Orion Twp Michigan always feel free to reach and call me at (248)310-6239 or email me at yesmyrealtor@gmail.com Search the newest lake listings, properties , and homes by map. Zoom in on the lake or area to find your next home.
Electric motor boats are permitted on the lake. No power boats.
Have a great sunset photo? Or a good skiing, or action photo of the lake? Or even a photo of your family's fishing catch? I am looking for great photos to put on the website if you would like to share. You can email them to yesmyrealtor@gmail.com Be sure to tell me which lake it is from. Thanks in advance for helping make this the best lake website in Southeastern Michigan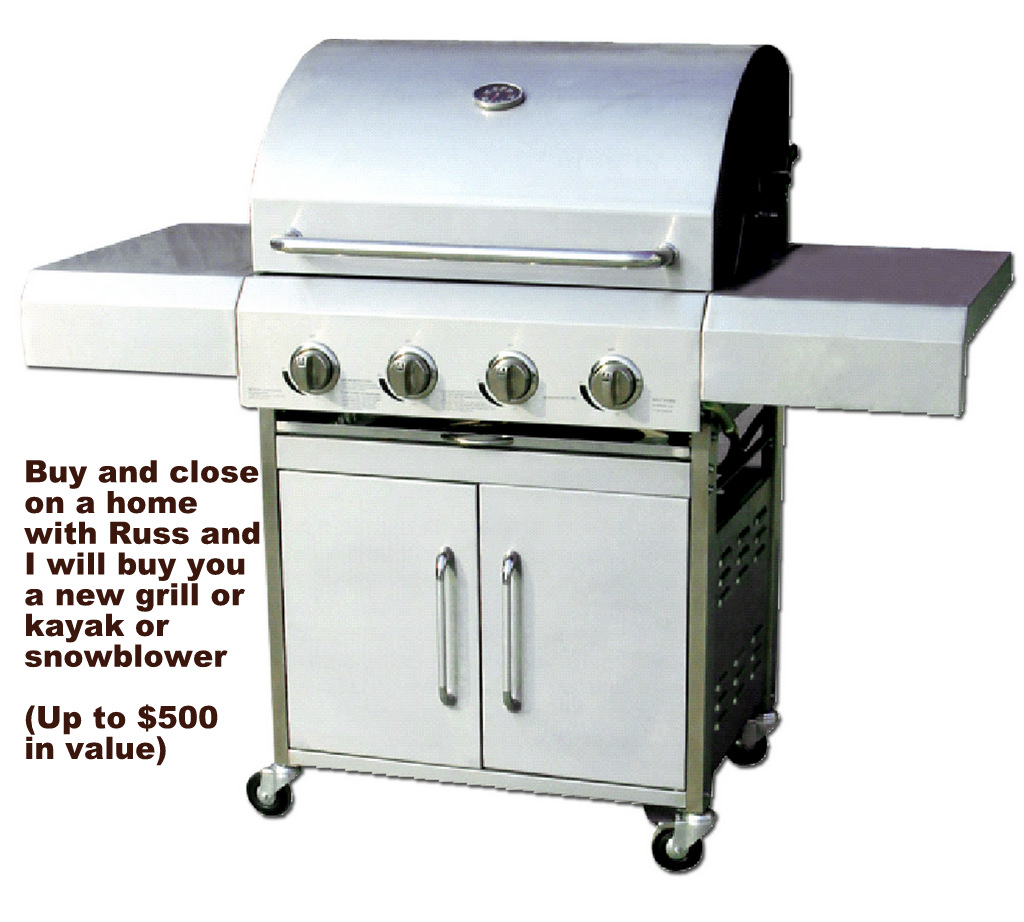 So what are the pluses and minuses of lake living? The cons of lake living is that most likely you are going to have less house for the money than you would if you bought in a community subdivision atmosphere. The cons of lake living is that lake homes are closer together unless you pay bigger bucks for a large lake lot. Most Southeastern Michigan lakes homes are closer together. More like old Detroit homes. But you have the choice whether you want to mix with your neighbors or not.
The pluses of lake living is the lake life style. I call it living the dream. I feel that living on a lake makes you feel more relaxed. There is something about the water. If you are one of those people that love the water then you will love lake living. If you are one of those people that every vacation is to a warm spot on the water then you will love lake living.
It's all about family, and friend enjoying the lake. So much fun and memories are in store for you when you buy a lake home. If you like or love the water you will never regret buying a la lake home.
Manito Lake real estate Oakland County
Most Manito Lakefront homes are located in one subdivision on one side of the lake. There are mainly 2000 + square foot lake homes on the lake, but there are some small 1950's ranches that are 1300 square feet and bigger. There is one 1970's home that is 4550 square feet on 248' of lake frontage. So there are some good sized homes on the lake. Children living on the lake would attend Lake Orion Schools.
Most Manito Lakefront properties are over 100' frontage. Some lots are .5 to over 1 acre lots. Manito Lake home styles are:
colonial style homes

ranch style
The least expensive home that sold in the last three years as of 10/2011 was a 1332 square foot lakefront ranch, 3 bedroom, 2 1/2 bathrooms, 2 car garage, 1950 built on 110' lake frontage. It sold for $115,000.
Manito Lake's most expensive home sold in the same time period sold for $310,000. It was 2300 square foot colonial, 4 bedroom, 2 1/2 bath, 3 car garage, 2007 built, on a 155' of frontage.
On the waters of Manitou Lake, Orion Township, Oakland County, it is unlawful to operate a vessel powered by a motor except an electric motor.
I hope these prices give you an ideo of what Manito Lake properties are selling for. At least then you can see if you are being realistic in what you want.
Between January & October 25, 2012 here's what sold on the lake.
200 IROQUOIS DR

450000

405000

32

135

3000

1997

N
Here is a list of homes that have sold on the lake between 01/01/2008 and 11/15/2011
200 IROQUOIS DR

10/29/10

3000

2500

3000

4

2.1

200 IROQUOIS DR

10/16/08

3200

3200

4550

4

2.1

834 ABSEGUAMI TRL

6/29/11

109,900

115,000

86.3

1332

3

2.1

925 MANITOU LN

10/13/10

184,900

166,000

94.7

1752

3

1.1

606 KNOLLWOOD DR

9/9/11

229,000

220,000

98.4

2236

3

2

1180 INCA TRL

10/23/09

247,900

232,000

146.5

1584

3

2.1

975 MANITOU LN

6/1/10

349,900

345,000

178.6

1932

4

3

790 TONKAWA TRL

6/18/10

399,900

370,000

160.8

2302

4

2.1
Unlike many Oakland County MI Lakes there is some wider lots and privacy between Manito Lake homes.
I have taken all of the photos on the website. But I can't get out to all the lakes at sunrise, sunset, or when there is a great photo due to the weather. If you have a great weather photo or a sunrise of the photo I would love to put it on the website. You can send it to yesmyrealtor@gmail.com Thanks for all your help
Manito Lake Location
Manito Lake is located in Orion Township Oakland County MI. It is North of Indianwood Rd, South of W Dranher Rd, West of 24 and East of Baldwin Rd.
Buckhorn Lake
The kids that live on the lake go to Lake Orion Schools.
Manito Lake Fishing
Blue Gill

Crappie

Northern Pike

Smallmouth Bass

Largemouth Bass

Rock Bass

Yellow perch

Pumpkin Sunfish

Catfish
Other Orion Township Lakes and Lake homes for sale
Some of the other local lakes are Long Lake, Orion Lake, Indianwood Lake, and Duck Lake
If you are looking for Lakefront property sign up for my
Manito Lake Waterfront VIP club
get the latest foreclosures and Manito Lake real estate emailed to you daily, weekly or monthly so you don't miss out on the deals.
To Search any Michigan Lake for lake homes for sale go to the atlas search or search by area. I hope this helped you if you have a Michigan relocation in your future.
Russ Ravary your Orion Township Lakefront real estate specialist
How will you get your lake home sold? Wouldn't you like to get the best possible advertising possible? This is Southeastern Michigan's biggest and best lake site attracting more visitors than any other lake website.
Remember it's just not about advertising, it is also about getting the right information to prepare your lake home for sale. Then it is about reaching out to all the potential buyers and real estate agents that might be interested in your home.
That just the beginning of what I will do to get your home sold. Is moving in your future? Planning your next move ahead of time takes the stress out of moving. Click the button below to find out
Russ Ravary - Metro Detroit real estate agent
Real Estate One
(248) 310-6239 YesMyRealtor@gmail.com
8430 Richardson Rd. Commerce MI 48382
Here is what a previous client said about me!
"Dear Russ,

My Husband and I have been in our new home for about a year now and we both feel that it would not have been possible without your help. We wanted to write and let you know that we appreciate everything you have done for us. I want to thank you for showing us around and negotiating to help us get an excellent home that meets all of my needs. I was impressed with your knowledge of the neighborhoods, schools, businesses, parks, recreation, restaurants and home prices. You are my #1 Realtor and I will recommend you to my family, friends and any one else who need to buy or sell real estate."

Best Regards

Nabila & Joe
For more information on other lakes, follow the links below!
Cedar Island Lake home listings
Huff Lake waterfront properties
Looking to find your dream? Check out Homes for sale on Ackerman Lake Brighton MI
Check out Round Lake Hartland
Watch this Cranberry Lake Video Â
find your dream home here with our Lakefront Homes for Sale in Chemung Lake in Geona Twp. Mi. list.
Brighton lake sales to compare your home to.