Mill

Lake

Orion Twp MI information
We know waterfront properties
We're so fortunate to have thousands of lake homes and cottages throughout Metro Detroit and the surrounding counties. And as your local lakes area real estate specialists, I am uniquely qualified to help you look for lake homes for sale in your desired area. Below on this page is some of the information I have gathered about Mill Lake waterfront homes in Orion Twp Michigan.
Cities the lake lies in Orion Twp. Deerfield

School district for the lake Lake Orion, holly, clarkston, huron valley, rochester

Streets around the lake are Gravel

City water Well

City sewer Sewer sanitary

Canals on Lake no

Lots over an acre on lake no

Water-ski course n/a

Condominiums yes
Whether you're looking for a lake home that can accommodate weekend guests or a full sized year round lake property for your immediate family, you'll find plenty of waterfront homes for sale in Southeastern Michigan. Work with a local lakeshore specialist to help you find the right location and lake property for you. There are over 420 lakes in Oakland County and there are many lake front homes to choose from. It takes a lake realtor to really know and point out some of the lakes you may not know about. I have had many clients buy homes on lakes they knew nothing about, but the lake fit them and their family better. They found their dream lake home! Lake real estate is unique so don't trust your future on a realtor that doesn't know the lakes in Southeastern Michigan. Search lake home listings in Oakland County
Mill Lake in Orion MI is not a large lake in fact is is only about 18 -20 acres in size. It is an overflow lake for Voorheis Lake. The lake varies in size with the water levels. The lake is electric motors only. A lake resident I talked to said the lake was like a flood plain for Voorheis Lake. After a rain he said Mills Lake sometimes quickly rises 12 -18" and then goes down later.
He also said that the boat traffic on the lake was minimal. So it must be a quiet lake. The children that live on the lake go to Orion Schools.
All sports lake No -electric motors only

Private Yes

Size 18-20 acres

Maximum Depth 60-60 feet

Public Access No

Public Beach No

Wake restrictions Unknown

Water Source Voorheis Lake
On the waters of Mill Lake, Orion Township, Oakland County, it is unlawful to operate a vessel powered by a motor except an electric motor
Mill

Lake

real estate Oakland County MI
Mill Lakefront homes for sale. I am guessing that there are only about 20 -25 homes on Mill Lake. There are two roads around the lake. There is the busy paved Balwin Rd where there are two lake homes. One is a large 3400 square foot brick ranch with 3 bedrooms, 2 bathrooms, 3 car garage, and a walkout basement. The other home is a small ranch that I am guess is between 1200 - 1500 square foot.
The other road is a dirt road called Mahopac Rd. There are mainly small bunglaows and ranches on Mill Lake that were built during the years 1930 -1962. Most of Mill lakefront homes range in size from 900 - 1700 square feet. One larger homes is a 1946 built home that was added on to and remodeled. It is now a 2900 square foot 3 bedroom, 2 bath, 3 car garage colonial.
Mill Lake front properties range from 35' to 500' of lake frontage. Though most of them are under 100' foot. If you are looking for a Orion lake home give me a call and I will help you everyway I can. My cell is (313) 310-9855.
There have been no homes sold between January & November 2012 on the lake.
There have been two Mill Lake homes sold during the the last 3 years from 11/01/2008 - 10/31/2011. Here they are so you know what to expect for lake prices.
$97,500

3355 MAHOPAC DR




ORION TWP

4




2




CAPE COD




1,790

ALUMINUM




PART FIN




1 CAR




83X80X116X147/0

1946




1,638




483




LAKE ORION

$351,000

2480 S BALDWIN RD




ORION TWP

3




4




RANCH




3,390




FINISHED, WALKOUT




5 CAR




515X457X268X173/0

1999




4,510




1,219




LAKE ORION
Mill Lake access homes - yes there are some homes that have lake access!
Mill Lake Location
Mill Lake is located in Orion Township Oakland County MI. It is north of Walden Rd, west of Baldwin Rd and south of Clarkston Rd.
Mill Lake Fishing
There is very littile fishing on the lake and little boat traffic. A residents grandson has caught some large fish.
The number of foreclosures and lake foreclosures has gone down since 2009. Banks now are pricing them agressively most of the time. In 2011 it is not unusual for most bank owned lake foreclosures to get multiple offers. So be sure to ask me for the recent sold home prices on the lake. You don't want to bid too low and lose the lake house you want!
Click Here to get the latest list of lakefront homes for sale on Mill Lake in Cohoctah Twp. Mi.
Very few people know about this: the State of Michigan has Two days twice a year, families and friends can enjoy one of Michigan's premiere outdoor activities, Michigan Fishing, for FREE!
You can go to http://www.michigan.gov/dnr/0,4570,7-153-10364_52261_50497---,00.html for more information on free fishing.
Other Orion Township Lakes and Lake homes for sale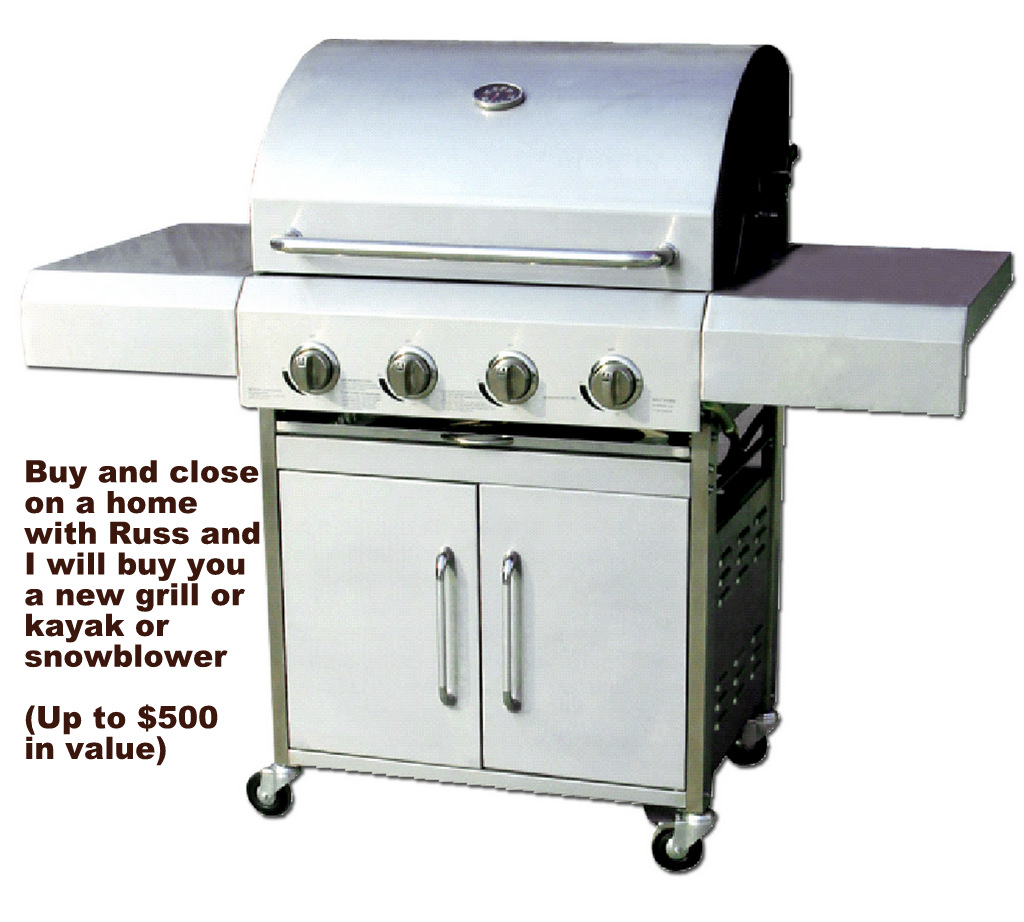 Nearby lakes are Voorheis Lake, Lake Sixteen, Round Lake and Millers Lake
Get the best deals emailed to you weekly just join my
Mill Lake Waterfront VIP club
and all the lake foreclosures will be emailed to you!.
There are many Southeastern Michigan lakefront home listings just click on the property search button on the left! Or call me to ask me about any lake you are interested in. My cell is (248)310-6239.
Russ Ravary your Orion Twp Lakefront real estate specialist
This website is Metro Detroit's largest lake home website giving lake home sellers the greatest exposure to potential buyers that want the lake lifestyle. We get thousands of visitors a month that are looking for a lake home.
So if you are looking to sell your lake home soon give me a call to get your home sold!
2016 homes sold on this lake
508 W HURON ST

2

3

2,224

$2,150

$2,150

06/10/2016

Lake Front, Lake/River Priv, River Front

471 LOU ALICE

1

3

1,000

$84,900

$70,000

11/04/2016

Lake Front

15905 Gorton Rd

1

1

200

$98,500

$80,000

10/21/2016

Lake Front

615 Senecal St

1

2

838

$99,900

$89,900

08/15/2016

Lake Front

8100 S STATE RD

1

3

1,140

$119,900

$113,500

01/06/2016

Lake Front

2560 S BALDWIN RD

2

4

2,166

$127,900

$139,222

06/30/2016

Lake Front

347 LOU ALICE DR

2

3

1,550

$184,900

$155,000

06/24/2016

Lake Front

277 W COMMERCE ST

3

4

3,302

$399,900

$385,000

08/26/2016

Lake Front, La
Click Here to Check Your Home's Value
Russ Ravary - Metro Detroit real estate agent
Real Estate One
(248) 310-6239 YesMyRealtor@gmail.com
8430 Richardson Rd. Commerce MI 48382
Here is what a previous client said about me!
"Dear Russ,

My Husband and I have been in our new home for about a year now and we both feel that it would not have been possible without your help. We wanted to write and let you know that we appreciate everything you have done for us. I want to thank you for showing us around and negotiating to help us get an excellent home that meets all of my needs. I was impressed with your knowledge of the neighborhoods, schools, businesses, parks, recreation, restaurants and home prices. You are my #1 Realtor and I will recommend you to my family, friends and any one else who need to buy or sell real estate."

Best Regards

Nabila & Joe
For more information on other lakes, follow the links below!
Maceday Lake home listings for sale
Williams Lake real estate for sale
check out this great Green Lake Video
foley lake sales to compare your home to.
search for Livingston County lakes by size
Be apart of a great community and check out the Homes for sale on Cedar Island Lake White Lake Mi