Murray Lake Highland MI information
Comparing Lake Front Property in Oakland County MI
Cities the lake lies in Highland

School district for the lake Huron valley

Streets around the lake are Paved

City water Well

City sewer Septic

Canals on Lake no

Lots over an acre on lake yes

Water-ski course n/a

Condominiums no
There's little doubt that Southeastern Michigan is king of lakefront homes and condos. There are so many popular lakes in Oakland County Michigan. There are lakefront homes for sale on most of the following lakes. Wouldn't you like to live on a lake year round and still have a short drive to work. So how do you choose which Metro Detroit lake to live on? Read the information below to find that answer.
Public or private may be one of the questions you are asking yourself when considering whether to buy on Murray lake in highland . I would have to agree that public lakes are busier. One of the alternatives is if you like a home on a public lake is buy a home on a bay or canal of the lake. Stay away from the lake property on the point or in the major traffic pattern. Being on a small bay or in a corner of the lake will probably have you out of the major water sports traffic pattern. Some of the fun on the lake is seeing the good wakeboarders and skiers go by.
Welcome to Southeastern Michigan's premier resource for all lake and real estate information and services in the area. I hope you enjoy your visit and explore everything my realty website has to offer, including links to the latest waterfront property searches.
There are so many great benefits of living on a lake. One benefit is all the sights and sounds of nature that you will get to enjoy when you have Southeastern Michigan lake home. Imagine yourself in front of the fireplace when the snow is falling on the lake, or in the fall with all the beautiful fall colors. Or maybe enjoying the sun bouncing off the waves while sitting on your deck with family and friends. So much to take in when on the lake.
If you have previously registered with us, you may have noticed that we have a new, improved website with an updated version of our MLS Search tool and more information on Oakland County lakes and lake homes. Looking for a new lake home? Use our Metro Detroit real estate map search to browse an up-to-date database list of all available properties in the area, or email me at yesmyrealtor@gmail.com and I'll conduct a personalized search for you. If you feel like talking it is great to learn about your wants in a lake home in person.
If you're planning to sell your lake house in the next few months, nothing is more important than knowing a fair asking price. My goal is to get you top dollar for your lake home.. I would love to help you with a FREE Market Analysis. I will use recent comparable sold listings to help you determine the accurate market value of your lake home. Feel free to browse the information below on lakefront properties on Murray lake in Highland Michigan.
Murray Lake is a big natural pond. It is considered an all sports lake but it is more of a row boat lake. On one side of the lake there is Highland Twp land. There are 3 tree farms (one of them are Palmer tree farm) and the Craft Family Farm (185 acres).
The children on the lake go to Huron Valley Schools. The lake was named for Sanford L. Murray who purchased adjacent land in 1836
Murray Lake real estate Oakland County
Murray Lakefront homes for sale with about 16 homes sitting on the lake as a part of Mallards Landing subdivision. There are high end homes ranging from 2500-4000 square feet colonials. Homes were built between 1990-1999. Murray Lake home styles are mainly colonials and contemporary.
Since they were built in the 1990's they have great rooms, formal living rooms, formal dining rooms, larger kitchens, open layouts, and 2 & 3 car garages. There are 2400 - 3800 square foot colonials, and 1800 -3200 square foot ranchs. Most of the exteriors are brick, brick/vinyl, brick/wood.
Murray Lake properties are about 3/4 -1 acre lots with about 100' of lake frontage.
There have been no homes sold between January & November 2012 on the lake.
Here are the homes on the lake that have sold and leased since 01/01/2005 up to 11/15/2011
4825 MALLARDS LANDING

4/10/07

1900

1700

2800

4

3.1

4825 MALLARDS LANDING

4/25/05

2300

2300

3826

4

3.1

4825 MALLARDS LNDG

4/17/09

253,900

260,000

93.9

2770

4

3.1

4715 MALLARDS LANDING

3/15/10

274,900

260,000

105.1

2474

3

2.1
This website shows up on the first page of google for over 200 Southeastern Michigan lakes and for over 500 Michigan lake terms. No other Southeastern Michigan realtor's lake website does that. That means when you go to sell your home it will get viewed more than any other website. So give us a call to go over your marketing plan to get your home sold! My cell is
(248)310-6239
Murray Lake Location
Murray Lake is located in Highland Township Oakland County MI. It is South of Clyde Rd, East of Hickory Ridge, North of Middle Rd, and West of Milford Rd.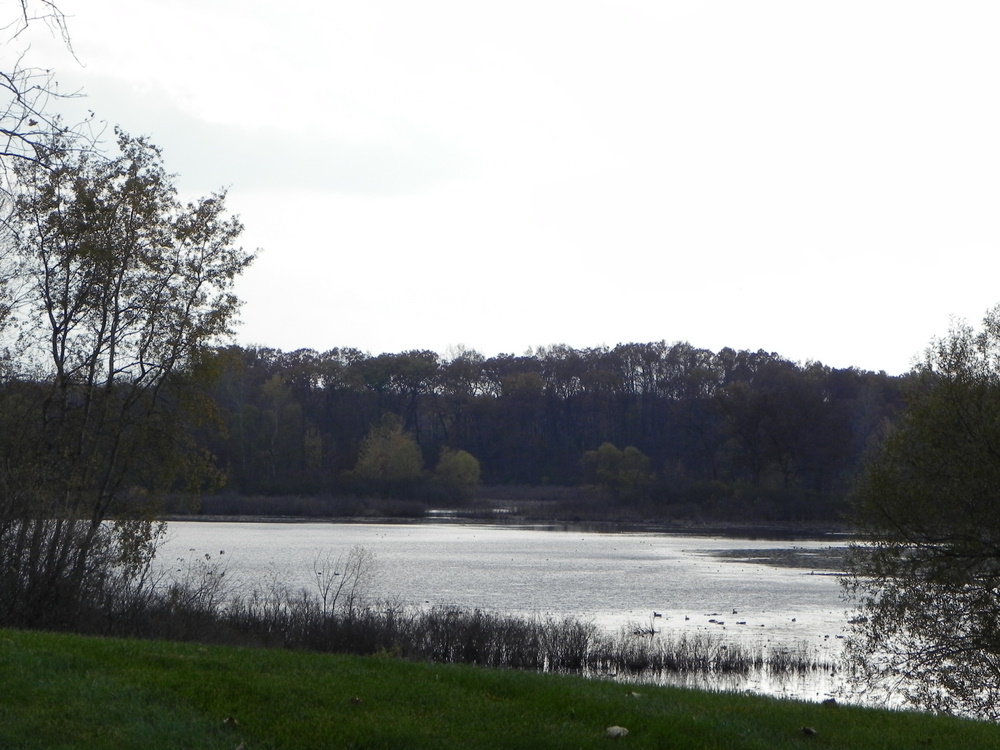 So what county should you buy a lake home in? You should not base your decision on buying a lake home in on a county. It should be about convenience. If you are thinking about commuting to work which lakes, which counties will work best for you? You do not want to be driving an hour and a half back and forth to work when you could have been driving only 45 minutes.
Another factor in many of my client's decisions is not only drive time to work, but also how far away are their kids. How far do the kids have to drive to get to the lake home, or Lake Cottage? I have had clients that have kids in Lansing and one in Mt Clemens. So they want the lake cottage to be somewhere in between. They may have one child in Ann Arbor and one in Farmington Hills. The clients may be retired so they have no drive time. It is more about convenience to the kids.
All of your metro Detroit Counties have lake or ponds. But most of them are in Oakland and Livingston County all have lakes. All lakes are different. So besides drive time it may boil down to the lake and the lake home you can find. If you are not restricted by drive time then you have a wide open choice of four counties and hundreds of lakes.
So there is no best county to buy a lake home in. There is no best city to buy a cottage in. It is all about your criteria, your wants. If you have no travel restrictions or times you will have many choices. Feel free to email me what you are looking for in a lake home so I can set up a specialized lake home search that can be emailed to you. My email is yesmyrealtor@gmail.com
Murray Lake Fishing
Blue Gill

Crappie

Northern Pike

Smallmouth Bass

Largemouth Bass

Yellow perch
Other Highland Township Lakes and Lake homes for sale
If you are looking for Lakefront property sign up for my
Murray Lake Waterfront VIP club
get the latest foreclosures and Murray Lake real estate emailed to you daily, weekly or monthly so you don't miss out on the deals.
Feel free to search for Oakland County MI lake homes for sale by using the atlas search or property search on the left side side bar. I hope this website gave you the data you need if you are moving to Oakland County in the near future.
Russ Ravary your Highland Township Lakefront real estate specialist
There is an advantage to working with a realtor that has
visited the local lakes

talked to the residents of the lakes

listed and sold homes on the lakes
Give me a call on my cell or email me anytime!
Russ Ravary - Metro Detroit real estate agent
Real Estate One
(248) 310-6239 YesMyRealtor@gmail.com
8430 Richardson Rd. Commerce MI 48382
Here is what a previous client said about me!
"Dear Russ,

My Husband and I have been in our new home for about a year now and we both feel that it would not have been possible without your help. We wanted to write and let you know that we appreciate everything you have done for us. I want to thank you for showing us around and negotiating to help us get an excellent home that meets all of my needs. I was impressed with your knowledge of the neighborhoods, schools, businesses, parks, recreation, restaurants and home prices. You are my #1 Realtor and I will recommend you to my family, friends and any one else who need to buy or sell real estate."

Best Regards

Nabila & Joe
For more information on other lakes, follow the links below!
Maceday Lake home listings for sale
Williams Lake real estate for sale
Watch this Dixie Lake Video
Are you looking for Public Lakes Oakland County click this link.
Maceday Lake Sales are great to compare your home to.
Come see this great area and some of it's Homes for sale on Deer Lake Independence Twp Mi