North Lake real estate Washtenaw County
I know waterfront properties in Oakland County Michigan and in South East Michigan.
If you are considering buying or selling property on or around Oakland County or Southeastern Michigan you have come to the right website. Did you know you can leave any waterfront home in Oakland County and be to work in about an hour. If you want to have a lake home choose me a knowledgeable lake house realtor that really knows our local lakes.
I sell the lake!!!! I enjoy the challenge of finding "The Just Right Home" for the buyer, that helps when listing property or selling someone else's listing. I enjoy doing both! Most of all I enjoy showing clients the Livingston County and Oakland County lakes area and all the water sports we have here, plus the many golf courses this whole area has to offer.
North Lake
Cities the lake lies in Dexter

School district for the lake Dexter

Streets around the lake are paved

City water Municipal, well

City sewer Septic

Canals on Lake no

Lots over an acre on lake no

Water-ski course n/a

Condominiums yes
What type of sewage system is on North lake in Washtenaw ? The two main types of sewage system is either a septic system or city sewers. Septic systems are perfectly fine, just be sure to have the septic system properly inspected. That is a must inspection for any home that has a septic system.
We're so fortunate to have thousands of lakefront homes and cottages throughout Metro Detroit area and the surrounding counties. It makes it great to be able to have a year round house on a lake and not have to travel to enjoy the lake. And as your local lakes area real estate specialists, I am uniquely qualified to help you look for waterfront properties for sale in your desired area. Below on this page is some of the information I have gathered about North Lake waterfront homes in Washtenaw Michigan.
Having fun is just part of the lake lifestyle. You will have the sights and sounds of nature when you are just sitting back and relaxing. The sounds of the geese when they are honking at each other, the sight of a thunderstorm coming across the lake, or a beautiful sunsets. All part of owning a waterfront property.
Whether you're looking for a lake house that can accommodate weekend guests or a full sized year round lake property for your immediate family, you'll find plenty of lake houses for sale in Southeastern Michigan. Work with a local lakeshore specialist to help you find the right location and lake property for you. There are over 420 lakes in Oakland County and there are many lake front homes to choose from. Some are all sports lakes and some are not. It takes a lake realtor to really know and point out some of the lakes you may not know about. Too many lake home buyers start out with a realtor that is not qualified or doesn't know enough about our local lakes. I have had many clients buy homes on lakes they knew nothing about until I showed them the lake, but the lake fit them and their family better than other lakes they had seen. They found their dream lake home! Lake real estate is unique so don't trust your future on a realtor that doesn't know the lakes in Southeastern Michigan. Search lakefront home listings in Oakland County
North Lake in Dexter MI (Washtenaw County) has so many styles, and sizes of homes to chose from. There is a 1920's 640 square foot bungalow up to a 1987 6100 square foot colonial with 4 bedrooms, 3 baths, swimming pool on 3 acress. There is even a 2000 built 4500 square foot ranch with 4 bedrooms, 3 bathrooms, 3 car garage, finished walkout basement on .39 acres.
So there are 1000 square foot brick ranches, 2000 and 3000 square foot colonials on the lake built from the 1920's all the way up to the 2000's. So there is a mixture of ages, styles, and sizes on North Lake waterfront homes.
Even the lakefront properties range from 50' - 250' of lake frontage. Most are under 100' of frontage. But there are some lake homes that have 1 -1/2 acres, and even one at 2 acres and 3 acres.
Between January & October 25, 2012 here's what sold on the lake.
13446 NORTH LAKE RD.

169900

142500

187

118.75

1200

1935

N

6525 LOMBARDY

159900

151432

5

121.1456

1250

1983

N

13988 ABERDEEN

159000

152000

69

139.1941

1092

2000

N

13698 WEBBS SHORE DR

320000

309000

62

112.1597

2755

2004

Y

10069 Hadley Rd

319900

325000

12

168.3937

1930

1986

N

13402 N LAKE RD

377500

367500

118

64.9637

5657

1996

N
So what can you expect for prices on North Lake home? Well here are is a list of 8 North Lake front homes that sold from 1/08 to 11/11. This will give you a general idea of what to expect.
13436 N LAKE RD

5/24/10

759,00

81,000

57.7

1404

3

1.1

13819 SAUER DR

7/1/11

210,000

210,000

233.3

900

3

1

13845 SAUER DR.

9/15/10

299,000

287,000

128.1

2240

5

3

14247 GILBERT DR.

9/12/08

359,000

350,000

218.8

1600

3

2

7550 NOAH'S LANDING

7/25/08

450,000

405,000

215.9

1876

3

2.1

7550 NOAHS LANDING

7/25/08

450,000

450,,000

239.9

1876

3

2.1

7159 LAKE SHORE DRIVE

8/28/08

599,000

525000

226.3

2320

3

2.1

7465 NOAHS LANDING

1/7/08

672,500

600,900

131.9

4550

4

3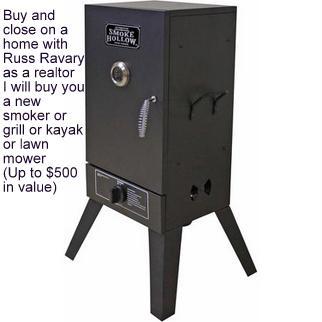 Over the years when I am out showing Metro Detroit waterfront homes or listing a lakefront property I try to find out as much about the lake by talking to the local residents. But sometimes they don't know or nobody is out on the lake. If you have more information about this lake or my information is wrong email me at yesmyrealtor@gmail.com This is Metro Detroit's #1 lakefront real estate website and I would like to provide the best information I can to lakefront home buyers. Thanks in advance for your help!
We want to provide you with the best information possible about Wayne, Livingston, and Oakland County Lakes. The reason I started my websites is when I had lake buyers years ago I could not find all the information on any lake all in one spot. I had to jump around and piece all the information together. I wanted to be able to find what I needed for my clients on one page.
So I started going out and visiting the lakes when I had free time. I sat and talked to the local lake residents when I had time. I have taken all these pictures. I have over a hundred pictures of some of the lakes. I took pictures of the homes on the lake one year after my wife died. I did not feel like working, but I needed something to do. So I drove around to all the local lakes in the area, gathered information, and took pictures. It kept me busy after my wife's death from breast cancer. At the same time I gained so much knowledge about our local lakes.
During the late fall and early winter during our slow time I put this website together. I keep updating it as I get better information. In fact if you know something about a lake send me an email. I will add it to the website. Or if you have a great picture to share I will be glad to post it.
If feel if you take the time to read about some of the lakes or look at some of my amateur videos on you tube you may find a lake that interests you. Then I will have done a good thing. Even other realtors use my website as their resource. I know the local lakes very well so when you start looking for a lake home give me a call.
North

Lake

Dexter MI information
Click Here to get the latest list of lakefront homes for sale on North Lake in Dexter Twp. Mi.
There are lake access homes near North Lake
So many of the good lake homes get sold before the average buyer even gets to see them. I have seen homes sell in under a week. The good lake homes go quick. If you want the latest lake home listings emailed to you daily so you can look at them at your leisure.
Click Here to Join My Lake VIP Home Buyer Club
Don't miss out on the best lake deal!
North Lake Location
North Lake is located in Dexter Township Washtenaw County MI. It is north of North Territorial Rd and east of Hadley Rd. It is only about 20 minutes to Ann Arbor.
North Lake Fishing
Blue Gill

Crappie

Northern Pike

Smallmouth Bass

Largemouth Bass
What is the biggest fish you have caught on the lake? Shoot me an email and let me know. If you have a picture send it along too. Thanks!!! You can send it to yesmyrealtor@gmail.com
Washtenaw County lakefront foreclosures are few and far between. So you must be prepared and have a good realtor on your side to advise you on what to bid. Too many lakefront buyers bid too low and lose them. Don't underbid them, bid correctly to get the home. Email me at yesmyrealtor@gmail.com for your list of Washtenaw County Lake foreclosures.
Other Dexter Township Lakes and Lake homes for sale
Bruin Lake, Silver Lake, Halfmoon Lake, Crooked Lake and Watson Lake
Ready to find a Washtenaw County Lakefront property? Sign up for my
North Lake Waterfront VIP club
get the latest foreclosures and North Lake real estate emailed to you daily or weekly.
If you have an Ann Arbor relocation in your future North Lake is not too far!
If you are looking to move to the Ann Arbor or the Washtenaw County area and are looking for a lake home give me a call. I'll be glad to show you the local lakes. Or if you are looking to sell your North Lake home call me or email me. You know which internet site gets visitors for lake property. You are on it! My cell phone is (248) 310-6239 or email is yesmyrealtor@gmail.com
Russ Ravary your Dexter Lakefront real estate specialist
2016 sold homes
| | | | | | | | | |
| --- | --- | --- | --- | --- | --- | --- | --- | --- |
| | 9748 Boucher Rd | 1 | 2 | 1,450 | $53,400 | $53,400 | 11/29/2016 | Lake Front |
| | 2991 N Sand LK | 2 | 2 | 1,485 | $173,900 | $174,000 | 06/20/2016 | Lake Front, Lake/River Priv, Water Front |
| | 6401 DYKE RD | 1 | 2 | 1,501 | $199,900 | $182,500 | 08/17/2016 | Canal Front, Lake/River Priv |
| | 7270 Aqua Isle Dr. | 1 | 3 | 2,024 | $269,800 | $265,000 | 08/23/2016 | Canal Front, Water Front |
| | 7331 WEBBS SHORE DR | 1 | 2 | 1,152 | $312,000 | $295,000 | 08/29/2016 | Lake Front |
| | 4823 POINTE TREMBLE RD | 2 | 3 | 3,000 | $309,900 | $305,000 | 03/29/2016 | Lake Front |
| | 13777 Sauer Dr | 2 | 4 | 1,740 | $449,000 | $429,000 | 09/01/2016 | Lake Front |
Russ Ravary - Metro Detroit real estate agent
Real Estate One
(248) 310-6239 YesMyRealtor@gmail.com
8430 Richardson Rd. Commerce MI 48382
Here is what a previous client said about me!
"Dear Russ,

My Husband and I have been in our new home for about a year now and we both feel that it would not have been possible without your help. We wanted to write and let you know that we appreciate everything you have done for us. I want to thank you for showing us around and negotiating to help us get an excellent home that meets all of my needs. I was impressed with your knowledge of the neighborhoods, schools, businesses, parks, recreation, restaurants and home prices. You are my #1 Realtor and I will recommend you to my family, friends and any one else who need to buy or sell real estate."

Best Regards

Nabila & Joe
For more information on other lakes, follow the links below!
Maceday Lake home listings for sale
Williams Lake real estate for sale
Watch our Stison Lake Video
Belleville Lake Sales are a great way to compare the price of your home.
I would recommend Lime Lake to look for a home on.
Finding Homes for sale on Fiddle Lake Waterford MI is much easier now that you can look them up here!
#Northlakedextermi #northlakewashtenawcountymi #homesforsalenorthlakedextermi #waterfronthomesforsalenorthlakedextermi #Northlakehomesforsaledextermi #allsportslakesnearannarbormi #bestallsportslakenearannarbormi #lakesnearannarbormi #annarborarealakesmi #northlakehomesdextermi #dextermilakes #lakesneardextermi