Oakland County Lake Real Estate History
The History of Oakland County lake real estate and how Oakland County lake properties developed. To understand the beginning of lake real estate in Southeastern Michigan you have to remember that the lakes have always been a get away for many city dwellers.
Back in the 1920's and 1930's there were no highways. It was all gravel roads out in the country. So it took an hour or two to get from Detroit. Can you imagine bouncing through all the potholes and muddy roads from Detroit to Clarkston or to White Lake. It would have been a slow ride. The lakes were in the country back then.
The old lakefront homes were just small 1 story structures. Some as small as 600 square feet.
Oakland County lake properties were usually 1 or 2 bedroom homes with a small kitchen and a small living room. Sometimes the kitchen was just a sink and two or three cabinets along one wall. The living room/eating area was just an open area outside of the bedrooms. The bedrooms usually only could hold a single bed. Some of those bedrooms sizes would be considered closets in some large houses today.
Sometimes there were no bathrooms, just an out house. Most had no garages. Of course even back then there were rich people who had large lake homes and lake estates. But the majority of Oakland County lake real estate were small ranch homes under 1000 square feet.
Oakland County MI Lakes A - EOakland County MI Lakes F - KOakland County MI Lakes L - MOakland County MI Lakes N - SOakland County MI Lakes T - Z
The early History of Oakland County Lake Real Estate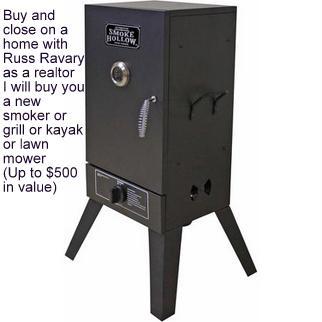 Oakland County lakes were plentiful so the lake homes were not crowded like they are today. There were large parcels, empty unbuilt vacant lakefront properties! Hard to imagine what it was like back then. But many of Oakland County lakes had natural unbuilt areas.
As the years rolled on Oakland County lake properties filled up. But land developers got smart in the 1950's they started daming up streams and small ponds to make larger lakes. Cedar Island Lake, Lake Sherwood, Susin Lake are just a few examples of lakes that had man's influence on them. Some of these lakes became planned subdivision lakes . More year round homes.
Over the years the old cottages were added onto, updated, and remodeled. Some cottages went up, then sideways, and sometimes towards the road. I have seen homes where there were four additions over the years.
As Oakland County Lake property prices went up the old cottages were torn down. Especially old lake homes that had large lake frontage or that were on large all sports lakes. Lake properties in West Bloomfield, Bloomfield Township, and Lake Angelus demand high prices due to the high demographics of the city and the demand to live in one of the top cities in the county.
Metro Detroit really starting growing in the late 1970's. Land prices went up and buildable lake lots were at a premium. The DNR won't let builders build on wet lands or disturb the natural plant life in the lake. They can't dredge out the lilly pads or cattails to make the lot more desirable.
From the 1970's to the present when our Metro Detroit building boom was going on, builders sought out any empty buildable lake lot and built new lake homes on them. Vacant Oakland County lake front properties are few and far between.
So now many Oakland County lakes have old 800 square foot ranches next to newer bigger colonial homes. It's very common and does not really affect the bigger, newer home prices. As time goes on more and more of the old homes will disappear.
There are some lakes in the area were there are no old 1920's or 1930's homes anymore at all. What is very, very rare is a lake victorian home. It is just about impossible to find one so cross that off your want list.
Oakland County MI lake maps
Oakland County Lakes by size
Oakland County vacant lake property info
This website is Metro Detroit's largest lake home website giving lake home sellers the greatest exposure to potential buyers that want the lake lifestyle. We get thousands of visitors a month that are looking for a lake home.
So if you are looking to sell your lake home soon give me a call to get your home sold!
Russ Ravary
Metro Detroit Realtor
cell (248)310-6239
Check out these awesome White Lake lakefront homes for sale
This is a great community to live in , check out White Lake Township Lakes
I'll think you enjoy these Homes for sale on Harvey Lake Highland MI
#oaklandcountylakes #allsportslakesoaklandcountymi #lakehomesforsaleoaklandcountymi #lakefronthomesoaklandcountymi #bestoaklandcountylakes #biglakesinoaklandcounty #biggestlakesoaklandcountymi #oaklandcountylakehomesforsale #oaklandcountywaterfronthomes #quietlakesinoaklandcountymi #oaklandcountyallsportslakes #bigallsportslakesoaklandcountymi