Pleasant

Lake

real estate Oakland County MI
Pleasant Lake waterfront homes are different than many other West Bloomfield lakes. There are no mega mansions or luxury estates on this lake because it isn't a big or an all sports lake. (it also is not West Bloomfield schools) It is just a really big pond.
There are some of the old small 700 square foot ranches that were built back in the 1920's as cottages. Now they are year round homes. Then there are bigger 2000 built colonials some as large as 3700 square feet.
Cities the lake lies in West Bloomfield

School district for the lake Walled Lake

Streets around the lake are Gravel, paved

City water Well, municipal

City sewer Sewer sanitary

Canals on Lake no

Lots over an acre on lake no

Water-ski course n/a

Condominiums yes
Pleasant Lake home styles are ranches, cape cods, colonials, and split levels. Most of the homes on the lake are on Leytonstone Blvd. The big and the small homes, the old and the new lakefront homes are mixed and right next to each other. It is not a typical West Bloomfield neighborhood at all. So if you are looking for a neighborhood that is full of big homes that all look alike this lake isn't going to be it.
There are no homes on acreage here that I know of. Most Pleasant Lake properties have between 77' and 140' of lake frontage.
Yes there are Pleasant Lake access homes.
Between January & October 25, 2012 here's what sold on the lake.
6638 LEYTONSTONE BLVD

995

950

15

1.0614

895

1952

N

6290 LONG AVE

2400

2400

20

0.9592

2502

1994

N

6495 BROCKHURST BLVD

95000

95000

228

52.7777

1800

1925

N

6801 LONG AVE

202000

193000

196

99.4332

1941

1991

N
Here are homes on the lake that have sold between 01/01/2006 and 11/15/2011.
6606 LEYTONSTONE BLVD

6/1/08

1200

1200

1256

2

2.1

6606 LEYTONSTONE BLVD

10/20/10

150,000

150,000

119.4

1256

2

2.1

6580 LEYTONSTONE BLVD

9/25/08

279,847

267,500

132.4

2021

4

2

6522 LEYTONSTONE BLVD

10/29/10

279,000

270,000

171.3

1576

3

2.1

6834 LEYTONSTONE BLVD

8/1/07

330,000

330,000

157.1

2100

3

2.2

6920 LEYTONSTONE BLVD

7/8/11

289,000

351,000

141.7

2477

3

2.2
Search West Bloomfield Twp Lakefront homes for sale
Do you have some history about the lake that I do not have? Let's preserve the past by sharing with others for future generations. Send me an email to yesmyrealtor@gmail.com to share the lake and surrounding area's history.
Pleasant Lake Location
Pleasant Lake is located in West Bloomfield Township Oakland County MI. It is south of Walnut Lake Rd, east of Halstead Rd and west of Drake Rd .
I am looking for local Oakland County lake association information and websites so I can add the link to this website so internet surfers that are looking for the lake association can find it. If you have information about a lake association or it's website you can email me at yesmyrealtor@gmail.com Thanks for all your help
Pleasant Lake Fishing
Blue Gill

Crappie

Largemouth Bass
Other West Bloomfield Township Lakes and Lake homes for sale
Woodpecker Lake, Upper Straits Lake, Middle Straits Lake, and Mirror Lake
If you are looking for Lakefront property sign up for my
Pleasant Lake Waterfront VIP club
get the latest foreclosures and Pleasant Lake real estate emailed to you daily, weekly or monthly so you don't miss out on the deals.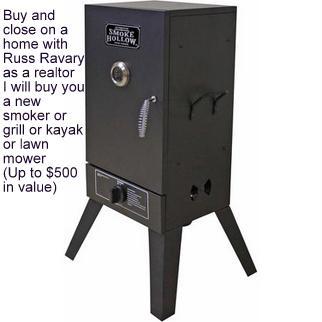 To Search any Michigan Lake for lake homes for sale go to the atlas search or search by area. I hope this helped you if you have a Michigan relocation in your future.
So many little factors about the lake property determine the price of the lake home. When you buy or sell a lake property factors like property size, amount of parking, where the home sits (faces) does make a difference to the current or future home buyers. Lake home owners have parties. They have friends, and families over on the weekends. They may need parking for 5 or 6 cars. Do you have the parking space for your friends? Or is there some public parking for you.
The larger the lot the pricier the lake home may be. Acreage on the lake is rare in Southeastern Michigan. A lake home that is private is a rare commodity. Most Southeastern Michigan lake properties are close together. Many lake homes are on lots that range from 35' to 80' in size. So you are going to see your neighbors in most cases. Simply because you do not want to obstruct your lake views with trees and bushes. Besides it would become a battle with your neighbors. You do not want to put in a tree that will obstruct your neighbors view. That is one way of creating an enemy fast.
So what is the best side of the lake? Some people believe another plus for any property is to have a sunset view. Everybody loves to see the sun set over the lake. I cannot put a dollar amount on what it is worth, but it does add a little value to the home. Some home buyers start out trying to buy a sunset view home.
The last question is do you have the space to add on if that is what you want to do? Again this is up to you the buyer to go to the local community's building department to find out the restrictions. There are many rules and regulations when building on a lake. There is a line of site regulation in some communities. What I mean by that ....is you cannot build or add on towards the lake if you obstruct your neighbors view.
If you are selling your Southeastern Michigan lake home be sure to share that information of all the little bonuses you have. The extra parking, the sunset view, the extra space to add on a garage all makes as difference to potential home buyers. So tell them about it.
Russ Ravary your West Bloomfield Lakefront real estate specialist
Russ Ravary
Metro Detroit Realtor
cell (248)310-6239
When looking for that perfect lake home you may have over looked these lakes, take a look now! Hamburg Lake , Cass Lake , , & Susin Lake
White Lake Sales to see how the market has been.
Take a look at these Homes for sale on Susin Lake Springfield Township MI