Rush Lake real estate Livingston County MI
What do you really want in a Metro Detroit lake home? Is it more about the lake, the price, the travel time, or about the lake house itself? Knowing your criteria will help me your realtor narrow your search to specific areas. I will be able to point out other lakes in Oakland County or other waterfront real estate that you may have not known about. Over the years I have collected information about Southeastern Michigan lakes to help my clients narrow down their search. Your wants and needs are important to me and finding you're the right lake and lake home is important.
Buying a Metro Detroit lake home is different than buying a home in a subdivision. We are adding the size, the type of lake, and many other criteria you will have to consider. Here are some more considerations. The type of lake bottom i.e. whether is sandy or mucky. We even have to consider sunsets, and type of terrain. Knowing lake homes on Rush Lake in Hamburg Twp is important. Michigan may help you make an easier decision. I hope this page helps you. Just browse through the website and you will find all sorts on info on all sports lakes, size, and depths of the local lakes in Oakland, and Livingston County. Search the latest Listings "Oakland County Lake Foreclosures For Sale"
Rush Lake
Cities the lake lies in Hamburg

School district for the lake Pinckney

Streets around the lake are Paved, gravel

City water Well

City sewer Septic, sewer sanitary

Canals on Lake yes

Lots over an acre on lake yes

Water-ski course n/a

Condominiums yes
Rush Lakefront homes with Moonshadows subdivision on the side of the lake with very high end homes and large lots. Other homes around the lake are mixed from cottages as small as 570 square feet to 2500 square feet colonials. Many of which are 2 stories. Paved roads all around the lake. Moonshadow subdivision homes were built in the late 1990s. They are mainly colonials and contemporary that are in 3000-4000 square feet that are 3 & 4 bedrooms, 2 1/2 baths, and 2 and 3 car garages.
On the other side of the lake there are some 1000 square foot homes that were built between 1940 -1960's. So there are small homes on the lake too.In the last 3 years (from 10/2011) the least expensive house sold was a 572 square foot ranch built in 1945 on a 45' lot. It was a 1 bedroom, 1 bath waterfront home that sold for $90,000.
The most expensive home that sold on Rush Lake Hamburg Michigan in the last 3 years (from 10/2011) was a 3561 square foot Cape Cod builty in 1998 with 200' of lake frontage. It was a 5 bedroom, 3 1/2 bath with a 3 car garage that sold for $365,000. There are 35', 40', 50 Rush lakefront properties all the up to 200' of lake frontage. So there are plenty of home styles, and lot sizes on the lake.
Between January & October 25, 2012 here's what sold on the lake.
3468 RUSH LAKE RD

1375

1325

147

1.0129

1308

1953

N

9315 ANACAPA BAY DR

1800

1750

10

0.7291

2400

1997

N

8761 RUSHVIEW

39900

37500

14

28.6041

1311

1925

N

3590 JUNIOR

51900

51000

77

49.2277

1036

1979

N

3482 JUNIOR

52500

52500

93

50

1050

1978

Y

3174 NISBET RD

120000

80000

23

76.555

1045

1975

N

8676 PETTYSVILLE RD

100000

100000

167

86.2068

1160

1992

Y

9145 MAYFRED DR

125000

120000

64

81.081

1480

1960

N

3320 ORCHARD DRIVE

120000

125000

75

82.3994

1517

1982

Y

8631 RUSHVIEW DR.

140000

134600

81

119.115

1130

2002

N

3465 RUSH LAKE RD

145000

141000

173

122.6086

1150

1976

N

9318 ANACAPA BAY DR

250000

250000

8

85.4993

2924

1999

N
Here are some of the homes that have sold on the lake between 12/28/2010 and 11/15/2011
8415 BAUDINE RD

11/1/11

1500

1500

2000

4

2

8491 BAUDINE

12/28/10

128,000

148,500

111.9

1326

3

1.1

3468 RUSH LAKE RD

10/7/11

175,000

160,000

122.3

1308

2

1

3554 RUSH LAKE RD

4/29/11

164,900

165,000

112.4

1468

2

1

3438 RUSH LAKE RD

8/29/11

239,900

234,500

133.2

1760

3

2
Rush Lake Hamburg Township MI information
All sports lake Yes

Private Yes

Size 100 or 138 acres depending on who you talk to

Maximum Depth 14

Public Access No

Public Beach No

Wake restrictions Unknown

Water Source Spring fed and runoff
CLICK HERE TO GET THE LATEST LIST OF HOMES FOR SALE
The 138 acre measurement came from a water quality paper I found on line. The 100 acre measurement came from a private source that listed all the Livingston County Michigan Lakes. I have found that source to be wrong before. So Rush Lake Hamburg MI is somewhere between 100 - 138 acres in size.
It has four very small islands that add up to be about 2 acres in size. The mean depth of the lake is 4.4' deep. There is about 22112 feet of shoreline including several canals, but not the islands.
The children on the lake go to Pinckney Schools.
Like most Livingston County MI Lakes there are not a lot of wide open spaces or privacy. Most of the waterfront homes are not widely spaced apart.
Search Hamburg Twp Lakefront homes for sale
I have taken all the pictures of the lake but I can not get great weather pictures because I'm not there on the lake all the time. Do you have a great picture of a rainbow or lightning over the lake and wouldn't mind sharing it? I would love to show it off on the website. You can send it to yesmyrealtor@gmail.com
Rush Lake Location
Rush Lake is located in Hamburg Township Livingston County MI. It is South of Rush Lake Rd, East of Pettysville Rd and North of 36.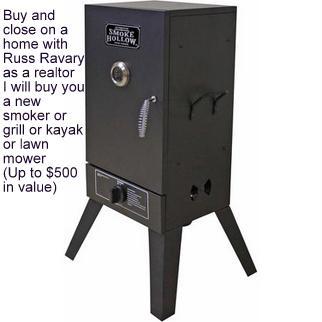 I will speak from my own experience. My wife and I lived in a Livonia subdivision for 22 years. I enjoyed living in Livonia for so many years. I had a good life. I enjoyed working in my garden. On weekends we went out with friends. We went out to dinner. We went to local festivals. We went up north to friend's places on lakes. We did not live on a lake. We went to other places than our home to have fun.
That is one of the main differences of lake living. Lake homes are the fun places to go to. Your lake home is the place your friends, your family will like to come to. If you are like so many lake home owners you may not want to go anywhere else. The years of going to festival like Arts, Beats, and Eats because you have nothing else to do may be gone.
What the difference of city living versus owning a lake home is that your lake home is a good destination. Your lake home is the go to fun place. I have heard so many lake home owners say that they sometimes pass up graduations, wedding, and family gatherings because they do not want to miss out on a beautiful day at the lake. I went to Jimmy Buffet for years. One summer we were sitting out tailgating in 90+ degree heat. All I could think of is being on the lake. The next year we did not go back to Jimmy Buffet's concert. I would rather be at the lake.
So it is your choice. Do you want your next lake home to be fun place or would you rather live in a subdivision and have to go out of your home to have fun. What would you rather do? I myself moved to a lake home.
Other nearby lakes are Bass Lake, Mohican Lake, Tioga Lake, Cordley Lake, and Oneida Lake.
Rush Lake Fishing
Blue Gill

Crappie

Northern Pike

Smallmouth Bass

Largemouth Bass

Rock Bass

Yellow perch

Pumpkin Sunfish

Catfish
There are very few lake foreclosures on Livingston County Lakes. When they come up and are in good shape they get snapped up quickly. Don't low ball them, bid to get the home. Call me on my cell at (248)310-6239 for your list of Livingston County Lake foreclosures.
Other Hamburg Township Lakes and Lake homes for sale
If you are looking for Lakefront property sign up for my
Rush Lake Waterfront VIP club
get the latest foreclosures and Rush Lake real estate emailed to you daily, weekly or monthly so you don't miss out on the deals.
Everybody thinks of the summer when thinking of Michigan lake homes. But even in the winter many Michigan Lakes are very active. There is ice fishing, snowmobiling, cross country skiing, ice skating, and four wheeling going on.
If you are serious about looking for a lake home in South Eastern Michigan email me and I will set up a lake home search with what you want in search criteria. We can help you find the lake home of your dreams!
Russ Ravary your Hamburg Township Lakefront real estate specialist
Rush Lake homes sold in 2016
8440 BAUDINE RD

2

3

2,304

$269,900

$270,000

03/11/2016

Canal Front, Lake Front, Lake/River Priv

8463 BAUDINE RD

2

4

1,971

$299,900

$285,000

05/27/2016

Canal Front, Lake Front

3245 ORCHARD DRV

2

4

2,580

$350,000

$325,000

02/12/2016

Lake Front

3065 SAND PEBBLE COVE

3

4

5,564

$689,000

$673,500

06/21/2016

Lake Front

3017 SAND PEBBLE COVE

3

5

3,020

$699,900

$675,000

05/25/2016

Lake Front
Is moving in your future? Planning your next move ahead of time takes the stress out of moving.
Russ Ravary - Metro Detroit real estate agent
Real Estate One
(248) 310-6239 YesMyRealtor@gmail.com
8430 Richardson Rd. Commerce MI 48382
Here is what a previous client said about me!
"Dear Russ,

My Husband and I have been in our new home for about a year now and we both feel that it would not have been possible without your help. We wanted to write and let you know that we appreciate everything you have done for us. I want to thank you for showing us around and negotiating to help us get an excellent home that meets all of my needs. I was impressed with your knowledge of the neighborhoods, schools, businesses, parks, recreation, restaurants and home prices. You are my #1 Realtor and I will recommend you to my family, friends and any one else who need to buy or sell real estate."

Best Regards

Nabila & Joe
For more information on other lakes, follow the links below!
If you caught the first bit, now look at Chain of lakes part 2
Upper Pettibone Lake should be on you rlist of lakes to learn about.
Cardboard boat races 2015 how can you get better prepared this coming year!
BE sure to take a look at Homes for sale on Waumegah Lake Springfield Twp Mi
#rushlakehamburgmi #rushlakehamburgtownshipmi #rushlakelivingstoncountymi #homesforsalerushlakehamburgmi #rushlakehomesforsalehamburgmi #rushlakehomesforsalepinckneymi #rushlakehomesforsalelivingstoncountymi #rushlakehomesforsalehamburgtownshipmi #lakehomesforsalerushlakehamburgmi #sizeofrushlakehamburgmi #depthofrushlakehamburgmi #bestlakeshamburgmi