Sayles

Lake

Livingston County MI information
Over the years when I am out showing Metro Detroit waterfront homes or listing a lakefront property I try to find out as much about the lake by talking to the local residents. But sometimes they don't know or nobody is out on the lake. If you have more information about this lake or my information is wrong email me at yesmyrealtor@gmail.com This is Metro Detroit's #1 lakefront real estate website and I would like to provide the best information I can to lakefront home buyers. Thanks in advance for your help!
All sports lake Unknown
Private
Size 33 acres
Maximum Depth ? feet
Public Access
Public Beach
Wake restrictions Unknown
Water Source Unknown
Sayles

Lake

real estate Putnam County MI
Sayles Lakefront homes
There have been no homes sold between January & November 2012 on the lake.
So many times I will get calls from potential lake home buyers. They have is expecting a similar pricing to non lake homes. Some buyers think there may be just a slight increase in the price of a lake home. In 2014 I have been telling lake home buyers that it is hard to find even a cottage that is in good shape under $200,000 on a big all sports lake. Many in the under $200,000 have major issues. There are just not that many lake homes on big all sports lakes under $200,000.
Save thousands and thousands of dollars when selling your home. I have some of the lowest home selling commissions. Why pay full commission to a real estate agent and give away your hard earned money. Are you willing to over pay for selling your home? Give me a text or call today 248-310-6239 to see how much your home is worth and how much you can keep in your pocket.
To find a "normal home" or "normal ranch home" on a good sized all Sports Lake with a basement under $250,000 is hard to find too. There are so few of them. You will find more of them in the $275 - $325,000 range.
Modern updated homes are harder to find on a lake. If you want that modern house on good lakefront lot (not on a narrow lot) you most likely are going to be paying $500,000 + to find a nice modern lake home with the modern amenities with open layout, granite counter tops, and nice master bedroom suite. You are probably going to be closer to $600,000 + range.
This is just some of what you can expect when buying a lake home in 2014
Sayles Lake Location
Sayles Lake is located in Putnam Township Livingston County MI. It is south of Doyle Rd and to the west of Patterson Lake Rd. Sayles Lake is to the north of Patterson Lake.
This website is all about Lake Cottages, Waterfront Homes, Lakefront Condos, Lake Lots, and Weekend Getaways in Oakland County and the surrounding Metro Detroit area. Find Your Lake Home on Your Favorite Fishing Lake or Your Favorite All Sports Lake in Michigan. "We are Lake Home Owners with Expert Advice" on our local lakes and real estate. I understand lake living because I enjoy it every day. I'm excited about living on the lake. Do you want somebody selling your house that doesn't know your lake or what lake living is all about. We are selling the lake lifestyle along with your house.
It is the same way if you are buying. Do you want to work with somebody that is trying to sell you a house? Or with a real estate agent that knows the local lakes?Search 1,000's of Listings at Michigan Lake Homes by county, city or in the price range that fits your needs. I am your Southeastern Michigan Lake Homes Real Estate Specialist helping hundreds of home buyers find and sell their lake homes. Lake living is a great lifestyle. Whether it is watching the sunset or having a bonfire with friends and family you will learn that so relaxing. If you love water you have come to the right place. My goal is to explain the local lakes in Oakland County and Livingston County so you have a resource to go to for valuable information you cannot find elsewhere. Search Home and Cottage Lake Listings "Michigan waterfront Homes For Sale"


Sayles Lake Fishing
Blue Gill
Crappie
Northern Pike
Smallmouth Bass
Largemouth Bass
Other Putnam Township Lakes and Lake homes for sale
Patterson Lake, Gosling Lake, Watson Lake, Halfmoon Lake and Hi-Land Lake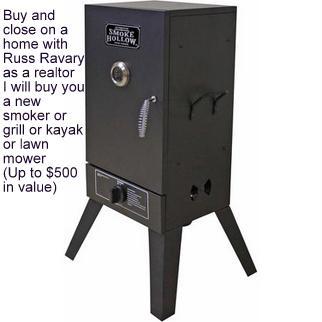 If you are looking for Lakefront property sign up for my
Sayles Lake Waterfront VIP club
get the latest foreclosures and Sayles Lake real estate emailed to you daily, weekly or monthly so you don't miss out on the deals.
Russ Ravary your Putnam Lakefront real estate specialist
Get an added bonus when you buy your next home? Russ not only will help you find a home that fits your needs at a great price, he also gives you a great closing gift of a new kayak, or grill, or snowblower, or lawnmower. (up to $500 in value)
Click Here to Get Your Free Kayak or Grill
Russ Ravary - Metro Detroit real estate agent
Real Estate One
(248) 310-6239 YesMyRealtor@gmail.com
8430 Richardson Rd. Commerce MI 48382
Here is what a previous client said about me!
"Dear Russ,

My Husband and I have been in our new home for about a year now and we both feel that it would not have been possible without your help. We wanted to write and let you know that we appreciate everything you have done for us. I want to thank you for showing us around and negotiating to help us get an excellent home that meets all of my needs. I was impressed with your knowledge of the neighborhoods, schools, businesses, parks, recreation, restaurants and home prices. You are my #1 Realtor and I will recommend you to my family, friends and any one else who need to buy or sell real estate."

Best Regards

Nabila & Joe
For more information on other lakes, follow the links below!
Tomahawk Lake lakefront listings for sale
Bass Lake lakefront homes for sale
Little Cedar Lake waterfront homes for sale
carroll lake sales to compare your home to!
Watch this great Tomahawk Lake Video
Learn more about the Chain of lakes
Union Lake is a lake that needs to be on your lakefront home list!
Find Lakefront Homes For sale on Big Lake in Springfield MI & market data
Moving to Bloomfield? Try looking at Homes for sale on Wing Lake Bloomfield Mi