Sodon Lake Bloomfield MI information
Oakland County Michigan has over 400 lakes that you can chose from. From 1280 acre all sports Cass Lake to a 5 acre pond you will have plenty of choices to enjoy our local water. You will not have to travel more than an hour to get to one of our many Southeastern Michigan lakes. You and your family can enjoy all the water sports you want or you can just quietly watch a beautiful sunset over the lake. If you're looking for an Oakland County lake home, lakefront lot, or the perfect weekend getaway on the lake, then you've come to the right place. The properties listed on this site represent some of the best properties in the Southeastern Michigan real estate market.
Cities the lake lies in Bloomfield

School district for the lake Bloomfield hills

Streets around the lake are Paved

City water Municipal

City sewer Septic

Canals on Lake no

Lots over an acre on lake yes

Water-ski course n/a

Condominiums no
Whether you are looking to purchase or sell Oakland County or Livingston County lake property, I can assist you in all of your southeastern Michigan real estate needs whether it is on the market or off. Our unique approach to sales, new internet marketing, old tried and true real estate marketing, and outstanding customer service give us the competitive edge over other area real estate agents. I hope the information below helps you make a more informed choice on Sodon lake properties in Bloomfield Michigan. Feel free to call me at (248) 310-6239 to start your dream home search. Search waterfront homes & cottage listings in Oakland County
The children that live on the lake go to Bloomfield Hills schools.
So many of the good lake homes get sold before the average buyer even gets to see them. I have seen homes sell in under a week. The good lake homes go quick. If you want the latest lake home listings emailed to you daily so you can look at them at your leisure.
Click Here to Join My Lake VIP Home Buyer Club
Don't miss out on the best lake deal!
Sodon Lake in Bloomfield Township MI is a very small lake and is very similar to a pond.
Have a great sunset photo? Or a good skiing, or action photo of the lake? Or even a photo of your family's fishing catch? I am looking for great photos to put on the website if you would like to share. You can email them to yesmyrealtor@gmail.com Be sure to tell me which lake it is from. Thanks in advance for helping make this the best lake website in Southeastern Michigan
Sodon Lake real estate Oakland County MI
Sodon Lakefront homes. The lakefront homes look large and set up on a hillside above the pond. The homes were built between 1955 and the 1960's. The homes range from 2000 square feet to over 5000 square feet. Sodon Lake home styles are:
contemporary

colonial

ranches
Sodon Lake properties have 120' to 200' of lake frontage. The properties range from 1 to 2 acres.
CLICK HERE TO GET THE LATEST LIST OF HOMES FOR SALE ON SODON LAKE
There have been no homes sold between January & November 2012 on the lake.
Here are what lake homes have sold in the last few years.
1496 SODON LAKE DRIVE

7/15/03

999,000

1

2030

3

3

1512 SODON LAKE DR

6/270/7

699,900

615,000

213.7

2878

4

3.1
Sodon Lake Location
Sodon Lake is located in Bloomfield Township Oakland County MI. It is South of Long Lake Rd, East of Franklin Rd, West of Telegraph Rd and North of Lone Pine Rd.
Sodon Lake Fishing
Blue Gill

Crappie

Northern Pike

Pumpkin Sunfish
Other Bloomfield Township Lakes and Lake homes for sale
If you are looking for Lakefront property sign up for my
Sodon Lake Waterfront VIP club
get the latest foreclosures and Sodon Lake real estate emailed to you daily, weekly or monthly so you don't miss out on the deals.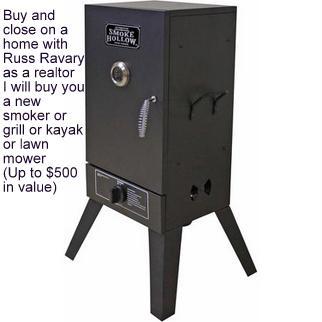 Did you know that persons less than 12 years of age:
Those born on or after July 1, 1996, may operate a boat legally only if they have been issued a boating safety certificate and have it on board the boat.
Those born before July 1, 1996, may operate a boat legally without restrictions.
I hope this explains who can operate a boat on Michigan lakes.
---------------------------
Michigan Inland Lake boat safety
Running over somebody with a boat can cause death and major damage if they are hit by the propeller of the boat. Here is how to prevent your prop on your boat from striking anybody
Turn off the engine when passengers are boarding or disembarking. Propellers should not be spinning when a passenger is in a vulnerable situation.
Prevent passengers from being thrown overboard accidentally.
Never start a boat with the engine in gear.

Never ride on a seat back, gunwale, transom, or bow.

Make sure all passengers are seated properly before getting underway. Some operators cause injuries by putting the engine in gear while people are still swimming or diving from the boat.

Assign a responsible adult to watch any children in the boat and sound the alarm if a child falls overboard.
Always, Always lookout for tubers that have fallen off, skiers that are down, and people swimming in the water. The primary cause of propeller strike accidents is operator inattention or carelessness.
Slow down when approaching congested areas and anchorages. In congested areas, always be alert for swimmers and divers.

Learn to recognize warning buoys that mark swimming and other hazardous areas.

Keep the boat away from marked swimming and diving areas. Become familiar with the red flag with a white diagonal stripe and the blue-and-white "Alfa" flag—both signal that divers are down.
Russ Ravary your Bloomfield Township Lakefront real estate specialist
Russ Ravary - Metro Detroit real estate agent
Real Estate One
(248) 310-6239 YesMyRealtor@gmail.com
8430 Richardson Rd. Commerce MI 48382
Here is what a previous client said about me!
My husband and I chose Russ to be our real estate agent after a friend highly recommended him. We were moving here from Canada and only had a few days to look at homes. When we came in to town, Russ went far above the call of duty. He had thoroughly planned our 2 days and had numerous homes lined up for us to view. After talking to us briefly and asking us a few questions before our arrival, he new exactly what types of homes would be ideal for us. After searching for a short time he found the perfect home for us.

After the sale, Russ even met our painters, carpet cleaners and home inspector at our new home since we were still out of town. He also gave us detailed lists of available utility companies, schools, cable services, cleaning companies, house cleaners, fun things to do and wonderful restaurants in the area. Russ made the entire experience enjoyable and easy. He has a laid back, genuine personality and my entire family felt comfortable with him immediately. He feels like a friend not just our real estate agent.

I would HIGHLY recommend Russ to anyone with complete confidence.

Lindsay Gourneau
For more information on other lakes, follow the links below!
Tomahawk Lake lakefront listings for sale
Bass Lake lakefront homes for sale
Little Cedar Lake waterfront homes for sale
Find all Commerce Township Lakes
Lakefront homes for sale in Chalmers Lake in Bloomfield Twp. MI
Consider these lakes to find your next home on Cooley Lake &
Contact Me and I will help you find your dream home, lakefront or not!
Call me if you would like to see Homes for sale on Bush lake Holly MI (248)310-6239