Sugden Lake White Lake Township information
Cities the lake lies in White Lake

School district for the lake Huron Valley, Walled Lake

Streets around the lake are Gravel, paved

City water Well

City sewer Septic

Canals on Lake no

Lots over an acre on lake no

Water-ski course n/a

Condominiums no
The children on the lake attend Huron Valley Schools.
Few things are as relaxing as time on the water, and Oakland County and Southeastern Michigan is filled with beautiful lakes. Each one is unique; now see which of these fantastic Metro Detroit lakes is just right for you. Search lakefront home listings in Oakland County Welcome to Russ Ravary's lakefront real estate site. Russ Ravary is one of Oakland County's top lakes area realtor. If it's on the water, it's on our site. Find every direct lakefront home in a minute or less; Learn the details of every lake by browsing through our site. It is jammed pack full of real estate listings and in-depth information about many of our local lakes. If you are Buying or Selling Lake Property contact us. Who better to help you than a lake realtor that knows your lake? Whether it is an all sports lake in Southeastern Michigan or a waterfront home in West Bloomfield we can help! Or that has helped hundreds of people buy and sell lake homes? If you are looking for your dream lake home in Oakland County we can help. Below you will find great information about waterfront properties on Sugden Lake in White Lake Twp. Michigan.
Save thousands and thousands of dollars when selling your home. I have some of the lowest home selling commissions. Why pay full commission to a real estate agent and give away your hard earned money. Are you willing to over pay for selling your home? Give me a text or call today 248-310-6239 to see how much your home is worth and how much you can keep in your pocket.
Sugden Lake has low boat traffic which presents excellent opportunities for active water sports such as water skiing, tubing, wake boarding and jet skiing. This also allows for quiet past times for fishing, kayaking and cruising.
Sugden Lake White Lake Township MI is a natural lake, not a man made lake. There are few weeds naturally. There are no active or passive weed control methods being used on the lake as of 2011.
Sugden Lake real estate Oakland County Michigan
Sugden waterfront properties - some are larger and are deep lots which are not as close together. There is easy access to the lake with a boat launch four lots to the east. Roads are dirt rather then paved.
Sugden Lake homes were built as early as 1920 as I can see from records and I see one home that was built in 2004. There are several small ranch homes that are 644, 700, and 800 square feet. Those are small "cottage" homes. What I mean by that is, originally they were just weekend cottages. Now some are actually year round homes.
There are a few real large homes on the lake. The biggest Sugden Lake property is about 9500 square feet. So there is a mixture of big and small homes on the lake. Sugden Lake home styles are:
bungalows

cape cods

colonial style homes

ranches

split levels
Between January & October 26, 2012 here's what sold on the lake.
10918 HILLWAY ST

900

875

117

0.7983

1096

1956

N

10772 BOGIE LAKE RD

84900

75000

32

76.7656

977

1926

N

1148 CASTLEWOOD ST

175900

156000

68

193.7888

805

1935

N

531 WOODSTONE CT

336000

325000

18

103.1746

3150

2006

N
Here are some of the Sugden Lake homes that have sold between January 2009 and November 2011
1499 HILLWAY ST

5/14/10

1600

1500

2303

4

2.1

10934 HILLWAY ST

9/13/10

89,900

87,000

55.8

1559

3

1.1

1371 SUGDEN LAKE RD

4/30/10

124,900

100,000

84.6

1182

3

2

1295 SUGDEN LAKE RD

8/25/11

100,000

100,000

155.3

644

2

1

1244 CASTLEWOOD ST

4/8/11

137,900

148,000

94.3

1570

2

1.1

10746 BOGIE LAKE RD

6/16/11

155,000

155,000

138.4

1120

4

1.1

1335 CASTLEWOOD ST

9/14/09

175,000

165,000

107.8

1531

3

1.1

10944 HILLWAY ST

8/29/11

204,900

197,500

91.5

2159

3

3

10818 HILLWAY ST

8/31/09

299,900

269,000

86.9

3097

4

3

1385 SUGDEN LAKE RD

10/4/10

325,000

292,500

121.9

2400

3

2.1

10730 BOGIE LAKE RD

5/5/11

439,900

425,000

103.4

4112

5

4.2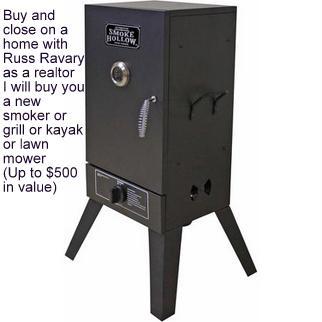 Every weekend I wonder why all those people are driving 4-5 hours home when they could be home in less than an hour. As we pack up on Sunday night from our lake cottage in White lake we feel great that we do not have to fight traffic from I-75 down back to home. For us we are home in less than 30 minutes.
No stop and go traffic. No driving through rain, storms, or snow for hours. No being tired after a long drive. No having to leave early to beat the traffic. No wasted time. Why lose 4 hours of a beautiful Sunday? Yes most of us have to work on Monday.
When you buy a lake home around Metro Detroit you will not have to pack up early to be home by 8. You won't have to worry about locking everything up or putting everything away. You could come back during the week at night to do it because you live so close.
What is one of the best parts of owning a lake getaway within an hour of metro Detroit is, that if it is a beautiful day you can get to the cottage quickly and enjoy the evening on the lake. Or you may decide the night before to not to go to work the next day because the forecast is so great.
You will be at the lake house in less than an hour. So what are you crazy? Start your dream lake home search close to home. Give me a call on my cell at (248) 310-6239 to get started.
Sugden Lake Location
Sugden Lake is located in White Lake Township Oakland County MI. It is West of Oxbow Lake Rd, and Northeast of Bogie Lake Rd. Other nearby lakes include Bogie Lake which is a electric motor lake, Cedar Island which is a public all-sports lake, Brendel Lake and Neva Lake which are private all-sports lakes. Though I would call Neva more of a pontoon lake. Also near by is Oxbow Lake.
CLICK HERE TO VIEW A VIDEO ON THIS LAKE!
Did you know that 90% of all home buyers now use the internet to start their home search. Wouldn't you like your lake home on the best lake site in Metro Detroit? Email us to get your home on the internet and to get it sold! YesMyrealtor@gmail.com
Sugden Lake Fishing
One of the residents says there is light fishing pressure in both summer and winter.
Blue Gill

Sunfish

Huge Crappie

Northern Pike

Largemouth Bass

Perch

Rock Bass
Save us to your computer favorites so you can find the website easily!
CLICK HERE TO GET A LIST OF HOMES FOR SALE ON SUGDEN LAKE
If you want to know what is for sale on Sugden Lake, give me a call on my cell at (248)310-6239 for your list of Oakland County Lake foreclosures.
Other White Lake Township Lakes and Lake homes for sale
Sugden Lake homes sold in 2016
1372 BAYVIEW ST

1

3

1,657

$255,000

$260,000

07/14/2016

Lake Front, Lake/River Priv

1340 BAYVIEW ST

3

4

2,666

$318,900

$292,900

04/22/2016

Lake Front

1332 BAYVIEW ST

2

3

1,800

$299,900

$293,000

06/01/2016

Lake Front

10994 HILLWAY ST

3

5

3,542

$374,900

$356,500

07/01/2016

Lake Front
If you are looking for Lakefront property sign up for my
Sugden Lake Waterfront VIP club
get the latest foreclosures and Sugden Lake real estate emailed to you daily, weekly or monthly so you don't miss out on the deals.
To Search any local Oakland County Lake for lake homes for sale go to the atlas search or search by area. I hope this helped you if you have a Michigan relocation in your future.
Russ Ravary your White Lake Township Lakefront real estate specialist
This website is Metro Detroit's largest lake home website giving lake home sellers the greatest exposure to potential buyers that want the lake lifestyle. We get thousands of visitors a month that are looking for a lake home.
So if you are looking to sell your lake home soon give me a call to get your home sold!
Russ Ravary - Metro Detroit real estate agent
Real Estate One
(248) 310-6239 YesMyRealtor@gmail.com
8430 Richardson Rd. Commerce MI 48382
Here is what a previous client had to say about me!
"Hi Russ,

I wanted to thank for helping me get my Milford condo. I know I limited my chances of finding the "perfect condo" by wanting a certain small area. But you came out here whenever we found one. It took me a year of looking but finally we found one that was the "one". It was a short sale which I knew nothing about. You told me about all the problems that might happen with a "short sale" and some of them did. You were good about re-assuring me about the length of time short sales take. But we finally got the condo! Thank you from Courtney and I."

Kelly Przywara
For more information on other lakes, follow the links below!
Use our Livingston County Lake maps to help find your home!
Take a deeper look into Fox Lake & Loon Lake Wixom both great lakes!
Lower Straits Lake and all you need to know before you move here.
find the best Homes for sale on Darb Lake in West Bloomfield Mi HERE!