Townsend
Lake
Oakland County MI real estate
Townsend Lakefront homes are like so many of Oakland County lakefront real estate. There are some 1930's homes, and just about a home from every decade up to the 2000's. I think the last one built on the lake was about 2004.. There are wide variety of home styles on the lake.
Almost all of the lakefront homes are under 2000 square feet. I think there is one or two about 2200 square feet. I would say the majority of the homes range between 1000.
Cities the lake lies in Independence

School district for the lake Waterford

Streets around the lake are Gravel, paved

City water Community, Municipal, Water at street

City sewer Sewer sanitary, septic

Canals on Lake yes

Lots over an acre on lake no

Water-ski course n/a

Condominiums no
Save thousands and thousands of dollars when selling your home. I have some of the lowest home selling commissions. Why pay full commission to a real estate agent and give away your hard earned money. Are you willing to over pay for selling your home? Give me a text or call today 248-310-6239 to see how much your home is worth and how much you can keep in your pocket.
The homes are level to the lake and don't require any stairs down to the lake. Most of the Townsend Lake properties have over a 100' of lake frontage. I think the biggest lot size is about .6 of an acre. So yes there is a "little" bit of space on the lake.
What is nice is that most lakefront homes look out to the natural side of the lake. The side with no homes and that is wetlands. There most likely never be any homes built there because it is wetlands. Children that live on the lake attend Waterford Schools.
Townsend

Lake

Independence Twp MI information
All sports lake Yes

Private Yes

Size 26 acres

Maximum Depth 40-65 feet

Public Access No

Public Beach No

Wake restrictions Unknown

Water Source Unknown I believe spring fed
The lake is mostly a pontoon lake. I did see a jet ski on the lake with makes me think that it is an all sports lake. The lake is shaped like a fishhook.
The lake does not connect to any other lakes. 2 sides of the lake are natural with no houses on that side of the lake. The roads around the lake are paved.
If you have any information about this lake or any other lake in the area that I do not have on the site..... such as the depth, all sports or not, source of the water (is it spring fed?), fishing, or the homes on the lake shoot me an email. I would greatly appreciate any information you can share. Or if you have some great photos of the lake or a sunset I would love to put them on the website. Thanks in advance. My email is yesmyrealtor@gmail.com
Between January & October 26, 2012 here's what sold on the lake.
4850 HARDING AVE

156900

155000

217

82.4029

1881

1985

N
Here are homes on the lake that have sold since 01/01/2008 up to 11/15/2011
4716 ROCKCROFT BLVD

9/16/10

1400

1400

1743

3

2

4776 HARDING AVE

4/5/11

154,900

147,000

64.9

2264

3

2.1

4800 HARDING AVE

9/24/08

159,900

150,000

141.6

1059

2

1

4833 HARDING AVE

9/29/09

149,900

155,000

81.5

1903

4

2.1

4833 HARDING AVE

3/18/10

189,900

184,000

96.7

1903

4

2.1

4664 ROCKCROFT BLVD

7/24/08

244,900

240,000

196.7

1220

2

2
Townsend Lake Location
Townsend Lake is located in Independence Township Oakland County MI. It is north of W Walton Rd, west of Sashabaw Rd, south of Maybee Rd, and east of Dixie Hwy.
This is a question many lake home buyers either do not care about or are adamant about? Do you want a lake that is public or would you prefer a private lake? A private lake is a lake where the general public cannot put a boat on the lake. A public lake may have a DNR access point where there are a certain number of parking spots to put boats in. A public lake may be on a chain of lakes where there may be no public DNR access but the public still has access to the lake because they can get from one lake to the other. For example that would be the Portage chain of Lakes near Hamburg in Livingston County.
Some lakes have marinas on them like Cass Lake, or Elizabeth Lake. Elizabeth Lake is considered a private lake but there sure are quite a few boats on it. The bigger the lake, the more likely that there are going to be a lot of boats on it. Sometimes home owners will allow their friends to dock their boat at their house. I have seen homes on lake in Oakland and Livingston County where there are two and three different boats tied up at one dock. You know that they are not driving two pontoon boats around.
In Southeastern Michigan most medium to large all sports lake are going to be busy on the weekend. It is just that way. Some of the smaller all sports lakes are quieter. So private or public is a choice you have to make. Remember if you are just looking at private lakes and cannot find the home you want then you may want to expand your search to public lakes in Southeastern Michigan
Townsend Lake MI Fishing
There are all types of fish in the lake. How good is the fishing? One of the neighbors said it varies from year to year. There were some walleye and smallmouth bass put in by one of the neighbors too.
Blue Gill

Crappie

Northern Pike

Smallmouth Bass

Largemouth Bass

Pumpkin Sunfish
Townsend Lake homes for sale and information
If you are looking for Lakefront property sign up for my
Townsend Lake Waterfront VIP club
get the latest foreclosures and Townsend Lake real estate emailed to you daily, weekly or monthly so you don't miss out on the deals.
To Search any Michigan Lake for lake homes for sale go to the atlas search or search by area. I hope this helped you if you have a Michigan relocation in your future.
Russ Ravary your Waterford Lakefront real estate specialist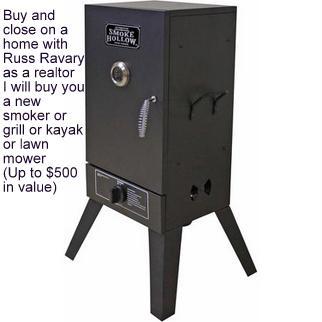 Russ is full time realtor with 14 years of experience of finding good deals for his clients. An added bonus is that he buys a new kayak, or lawnmower, or grill, or snow blower, or lawnmower when you buy and close on a home with him. I want a free kayak when I buy my next home
Russ Ravary - Metro Detroit real estate agent
Real Estate One
(248) 310-6239 YesMyRealtor@gmail.com
8430 Richardson Rd. Commerce MI 48382
Here is what a previous client had to say about me!
"Hi Russ,

I wanted to thank for helping me get my Milford condo. I know I limited my chances of finding the "perfect condo" by wanting a certain small area. But you came out here whenever we found one. It took me a year of looking but finally we found one that was the "one". It was a short sale which I knew nothing about. You told me about all the problems that might happen with a "short sale" and some of them did. You were good about re-assuring me about the length of time short sales take. But we finally got the condo! Thank you from Courtney and I."

Kelly Przywara
For more information on other lakes, follow the links below!
Pontiac Lake waterfront homes and cottages
Stonewater Lake lakefront homes
Sugden Lake lakefront homes and cottages
Valuable Resources to use when search for a home or selling your lakefront home.
Baseline Lake homes for sale now!
Check out Gut Lake & Mirror Lake when searching for your next home.
Finding the home of your dreams here! Homes for sale on Huff Lake Highland MI