Walters

Lake

Springfield Township Michigan information
Most of the Walters Lake homes in (Clarkston) Springfield Township MI are relatively flat with the lake. But on the southeast side of the lake there are some homes that are very high up. I would guess 150 steps up above the lake. The view must be tremendous! But it would take some endurance to climb those stairs. But 90% of the lake homes are closer and more level with the water.
Cities the lake lies in Independence

School district for the lake Clarkston

Streets around the lake are Paved

City water Well

City sewer Septic

Canals on Lake yes

Lots over an acre on lake yes

Water-ski course n/a

Condominiums no
The children that live on the lake go to Clarkston Schools.
Walters

Lake

real estate Oakland County MI
Walters Lakefront homes are a mix like so many of Oakland County lakes though there are not a lot of the old cottages left on the lake. Most of them have been torn down and newer homes rebuilt.
Most Walters Lake homes are from 900 square foot ranches to 3800 square foot colonials. There are some bigger homes on the lake. Let me tell you about a couple of them. There is a 1930's built log cabin that is 6800 square feet with 7 bedrooms, 4 baths, 2 car garage on .73 acres. Then there is a 200 built brick/stone colonial lake home with 6 bedrooms, 5 1/2 baths, 3 car garage on a 132' lot with 1.65 acres. That is just a couple of the bigger more expensive Walters Lakefront homes.
Save thousands and thousands of dollars when selling your home. I have some of the lowest home selling commissions. Why pay full commission to a real estate agent and give away your hard earned money. Are you willing to over pay for selling your home? Give me a text or call today 248-310-6239 to see how much your home is worth and how much you can keep in your pocket.
Walters Lake properties range from 35' to 100' in most cases, but there are lake homes that have up to 160' of lake frontage.
The two keys to getting your lakefront home sold is to price it right, and a good marketing plan. A good marketing plan will get your lakefront home on websites that get seen. This website gets thousands of visitors a month and is Metro Detroit's #1 lake website. Give me a call to get your lake home marketed right and SOLD! my cell is (248)310-6239
Between January & October 26, 2012 here's what sold on the lake.
4703 MONTEREY AVE

54900

50000

13

25.9201

1929

1935

N

8980 VINEWOOD AVE

63000

63000

12

43.75

1440

1977

N

4785 MOHAWK AVE

63000

64250

104

45.5673

1410

1975

N

5080 O-AW-WEN-SA DR

159900

150000

165

78.6163

1908

1990

Y

8809 LAKEVIEW BLVD

399900

370000

145

227.1332

1629

1940

N
Here is a list of homes that have sold on the lake between 01/2008 up to 11/15/2011
8631 SEQUOYAH CT

6/6/08

435000

1

2840

4

3.1

8500 THENDARA BLVD

8/26/08

1250

1250

1500

3

2

5050 LOW MEADOW RD

2/8/11

220000

160000

177.8

900

1

1

4978 LAKEVIEW BLVD

3/11/11

195000

185000

127.4

1452

3

2

8603 S PARK DR

12/17/08

193000

193000

139.8

1381

2

2

8723 LAKEVIEW BLVD

8/15/11

249000

197500

109.7

1800

3

2

8516 THENDARA BLVD

12/5/08

260000

235000

95.9

2450

4

2.2

4870 LAKEVIEW BLVD

12/1/09

449000

412000

130.8

3151

4

3

5025 FOREST VALLEY DR

9/7/10

1300000

1000000

150.2

6658

6

5.2
Walters Lake has lake access homes nearby.
Walters Lake Location
Walters Lake is located in Clarkston/ Independence Township Oakland County MI. It is north Clarkston Rd and east of Sashabaw Rd .
Walters Lake Fishing
Blue Gill

Crappie

Northern Pike

Smallmouth Bass

Largemouth Bass
Click here to get the latest list of lakefront homes for sale.
Here is so much data and information about waterfront homes on waterfront properties on Walters lake in independence Michigan. When I look at lake homes or when I list a waterfront property I ask as much as I can about the lake. I have driven the streets and gathered a lot of information about the real estate on our local lakes. Whether it is a private lake or public lake makes a difference to lake home buyers. Another big criteria for many lake home buyers is whether it is an all sports lake or not. On this website I have a page on Oakland County's Lake sizes and also a page on all the all sports lakes in Oakland County Michigan to help you narrow your lake home search down. I always below an educated buyer will make better decisions.
Search the latest Listings "Michigan Waterfront Properties For Sale" If you are ready to make a move so why not hire one of Oakland County's best realtors that has helped hundreds of lakefront home buyers and sellers. One of my goals is to make your next move easier. I hope this webpage and information helps you in your search of Southeastern Michigan lake homes. There is so many different factors when looking at lake homes. I want you to find the right lake for you and your family. Look through my informational website and you will find the information you need on whether it is an all sports lake or not in Oakland and Livingston County. If you can't find the info you need give me a call at (248) 310-6239
Other Independence Township Lakes and Lake homes for sale
Heather Lake, Whipple Lake and Mill Lake
If you are looking for Lakefront property sign up for my
Walters Lake Waterfront VIP club
get the latest foreclosures and Walters Lake real estate emailed to you daily, weekly or monthly so you don't miss out on the deals.
If you are looking to move to the Clarkston area and are looking for a lake home give me a call. I'll be glad to show you the local lakes. And if you are looking to sell your Walters Lake home call me or email me. You know which internet site gets visitors for lake property. You are on it! My cell phone is (313) 310-9855 or email is yesmyrealtor@gmail.com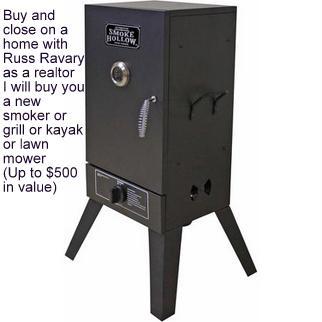 None of us know when it will be the last day on this earth. We all make plans of doing something, but many times it never gets done because we are too busy. Life flies by. I am sure you have many examples of what you wish you had done from years past. We all have those little regrets. Life is so short. I myself can speak from experience. I lost my lovely wife Marianne after a 22 year battle with cancer. She was a great lady and I felt we lived life to the fullest. But I still have a few regrets that we didn't do a few things.
One thing I have never heard an old person say is "that they wished they worked more". Most people have regrets about what they did not do. Regrets about little things or choices that they should have made. Life is short. I believe we should live life to the fullest. After my wife died I made the decision that I would live life a little more. I loved the water. I decided that I wanted a boat again. I had always loved the water. I now live on a lake in White Lake. I am living life.
The question is are you? What are your dreams? What do you really want to do? Do you want to live on a lake? Do you want to wake up to the sun rising on the water? Do you want to see the mist rising off the lake in the early fall? Do you want your kids to grow up on the lake? Do you want family gatherings on the lake?
If you want to live on a lake then now may be the time to do it. If you want to explore the options of lake living give me a call or email me. My email is yesmyrealtor@gmail.com and my cell phone is (248) 310-6239. Life is short....so if you really want to live on a lake give me a call!
Russ Ravary your Clarkston Lakefront real estate specialist
2016 sold homes
| | | | | | | | |
| --- | --- | --- | --- | --- | --- | --- | --- |
| 4940 LAKEVIEW BLVD | 2 | 3 | 2,006 | $269,900 | $268,000 | 01/04/2016 | Lake Front |
Click Here to Check Your Home's Value
Russ Ravary - Metro Detroit real estate agent
Real Estate One
(248) 310-6239 YesMyRealtor@gmail.com
8430 Richardson Rd. Commerce MI 48382
Here is what a previous client had to say about me!
"Hi Russ,

I wanted to thank for helping me get my Milford condo. I know I limited my chances of finding the "perfect condo" by wanting a certain small area. But you came out here whenever we found one. It took me a year of looking but finally we found one that was the "one". It was a short sale which I knew nothing about. You told me about all the problems that might happen with a "short sale" and some of them did. You were good about re-assuring me about the length of time short sales take. But we finally got the condo! Thank you from Courtney and I."

Kelly Przywara
For more information on other lakes, follow the links below!
Pontiac Lake waterfront homes and cottages
Stonewater Lake lakefront homes
Sugden Lake lakefront homes and cottages
If you need a lake home located on an all sports lake for you and your kids to be able to ski and, wake-board, all summer long check out here Lakes In Oakland County with Ski Courses
If you are looking for a home in white lake check out these Bogie Lake Sales
Be sure to do your research on Homes for sale on Silver Lake Waterford MI