Whitewood Lake Chain of Lakes Hamburg MI
Whitewood Lakes is part of the Huron River Chain of Lakes. They lie between Gallagher Lake and Base Line Lake. I say "they" and "Whitewood Lakes" because if you looked at a map you would think they are two different lakes, but they call them East and West Basins of White Wood Lake. There are wide portions of the Huron River that connect the two. It is a natural kettle lake that was formed by glaciers thousands of years ago.
Whitewood Lake size East Basin 22 acres / West Basin 40 acres

All sports lake Yes too small to ski or really tube on

Wake restrictions None that I know of

Deepest spot East Basin 25 feet deep / West Basin 50 feet deep

Mean Depth East Basin 14.9 feet / West Basin 26 feet

Public access None on the lake but one on Big Portage Lake

No# of parking spots None

Public Beach No

Marina on lake No

Shoreline 12,299 feet

Named

Water Source Huron River, Spring fed

Cities the lake lies in Hamburg

School district for the lake Pinckney

Streets around the lake are Paved, gravel

City water Well

City sewer Sewer

Canals on Lake Yes several or you could call them small bays

Lots over an acre on lake Yes A few

Water-ski course No

Condominiums No
Why pay too much to some real estate agent? When you sell your home..... keep more of your money and your homes profits by hiring a great realtor with a low commission rate. Save thousands and thousands of dollars on your real estate commission. Call Russ today to see how much you can save when listing your home 248-310-6239
Whitewood Lake Homes Hamburg Michigan
There are about 70 waterfront homes on the Whitewood Lake basins. This is a lake that does not have the old cottages on it. All the homes were built after 1960. So you will find more modern homes that you would find in subdivisions across South east Michigan. Here are the basic features of the Whitewood lake homes:
3 - 6 bedrooms mainly 3 & 4 bedrooms
1 1/2 - 4 bathrooms
Homes range in size from 1100 square feet to over 6132 square foot
Homes have wells
Homes are on sewers
Built between the years of 1960 to 2020
They have 1 car garages to 6+ car garages
Some have basements but most are on slab or crawl spaces
Home styles are ranches, colonials, cape cods, and contemporary
Whitewood Lake Location
Whitewood Lake is in Hamburg Township in Livingston County in Michigan.
The Whitewood Lake basins are too small to do watersports on. You will most likely to boat over to Base Line Lake, Big Portage Lake, or to Strawberry Lake to waterski, surf, tube, or wakeboard on. That is why the Huron Chain of lakes is so popular with boaters and Livingston County lake home buyers.
People love living on the chain of lakes because of the variety of things you can do on the different lakes. You could probably fish the rest of your life and still never hit all the spots. Fishing is very good on the chain of lakes though there was a do not eat the fish advisory because of the PFA's in the river and the lakes.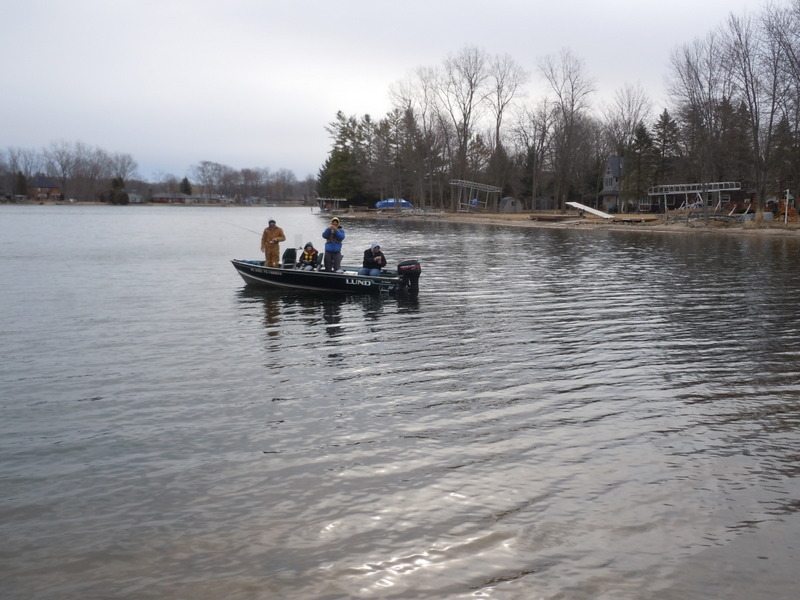 When you live on the chain of lakes you have miles of shoreline to cruise. You could spend a whole day on the lake exploring the bays, the canals, and the shorelines. Or you can get on the pontoon to go to get a pizza, or pontoon over to Zukey Lake Tavern. You can sit on the deck enjoying the amazing views of Zukey Lake while enjoying a cold drink and good food.
I cannot say enough good things about living on Whitewood Lake or any lake on the chain. By living on a smaller lake that is not big enough to water ski on eliminates some of the boating traffic and boating noise. You most likely are not going to have jet skiers tearing up the lakes like you will on some of the bigger lakes on the chain.
Are you thinking of buying a lake home in Livingston County? Then you have come to the right Michigan website. We have the most up to date waterfront listings here. If you are exploring the possibility of living on the lake in Southeastern Michigan, I have to emphasize that lake homes will cost you more than a home in a subdivision. There is a premium for a lake. The bigger the lake the more expensive the lakefront property will be. Too many times I have potential buyers think they are going to get the same home on the lake as in a sub for the same price. The more desirable the city will add to the cost.
If the view of water is calming to you then you will love all the other sights of nature you will have from the windows of your lakefront home. You will see mist rising off the lake some days, other days you will see swans slowly swimming by, or the occasional fish jumping out of the water to get that bug.
For example a lake house on Union Lake in Oakland County will be pricier than a lakefront home on Long Lake in Commerce for two reasons. One is that Union Lake is a larger all sports lake and the second reason is that Union Lake is in West Bloomfield and Long Lake is in White Lake Township. So if a smaller lake will do, then many times you will get more house for your money. Also another factor in the price of lake homes is sometimes how far or remote the lake is. The further you are away from metro Detroit the less expensive the home in SOME INSTANCES. There are some lakes that are geographically less desirable than others and that figures in the cost of the lake home. It's not simple to tell you whether a lake house is worth the price sometimes. Sometimes it is all about the demand by buyers for the lake that drives the price up. Search Metro Detroit lakefront homes by map. Zoom in on the lake or area to find your dream lake home. I hope you enjoy this page about waterfront properties on Whitewood Lake in Hamburg Michigan.
Call or text me today to find your dream lake home. I know the local lakes and have helped hundreds of people achieve a better life on a lake. You will love lake living so give me a call today
248-310-6239
That will save you money with good negotiating skills. Keep more of your money in your pocket with Russ. Call me today.....you will be glad you did. 248-310-6239