Eagle Lake Waterford Township MI Data
All sports lake Yes
Private Yes
Size 19 acres
Maximum Depth 10 feet
Public Access No
Public Beach No
Wake restrictions Unknown
Water Source Unknown
Why pay too much to some real estate agent? When you sell your home..... keep more of your money and your homes profits by hiring a great realtor with a low commission rate. Save thousands and thousands of dollars on your real estate commission. Call Russ today to see how much you can save when listing your home 248-310-6239
Cities the lake lies in Waterford

School district for the lake Waterford

Streets around the lake are paved

City water municipal, community

City sewer sewer sanitary

Canals on Lake no

Lots over an acre on lake yes

Water-ski course n/a

Condominiums yes
A good Waterford real estate agent will make your next move easier. So check them out.
Eagle Lake Waterford MI is a small lake with weeds around some of the edges. Part of the shore line is natural. Many people anchor in the middle and swim in the center of the lake.
Back in 2009 or 2010 Eagle Lake has a big winter fish kill where a lot of fish died. They had no explanation for the winter kill, but they were taking the dead fish out by the bucket loads.
There is a neighborhood association park with beach and lake access on the west side of the lake.
Over the years when I am out showing Metro Detroit waterfront homes or listing a lakefront property I try to find out as much about the lake by talking to the local residents. But sometimes they don't know or nobody is out on the lake. If you have more information about this lake or my information is wrong email me at yesmyrealtor@gmail.com This is Metro Detroit's #1 lakefront real estate website and I would like to provide the best information I can to lakefront home buyers. Thanks in advance for your help!
Eagle Lake real estate Oakland County
click here to getthe latest list of home for sale on eagle lake
Eagle Lakefront homes for sale. An apartment complex is located on the lake.
On the west side of the lake is a nice subdivision with brick ranches, colonials, and split level homes. along with small ranch style homes. Most of the Eagle Lake lakefront properties in the subdivision are 60' - 80' lots that were built during the 1960's -1995. The homes there have basements (some walkout), two car garages, 3 + bedrooms, 2 + bathrooms. That side of the lake has a true subdivision feel.
There is a road on the south side of the lake where the lake front homes are older, some lots are smaller, and there is a variety of homes.
In the last 3 years most Eagle lake properties sold for about a $100 a square foot. The most expensive lakefront home (in the last 3 years from 10/2011) was a 2100 square foot brick ranch built in 1992. It had 3 bedrooms, 2 baths, 2 car garage and an unfinished walkout basement.
The least expensive (in the last 3 years from 10/2011) Eagle Lake home was a 1200 square foot ranch built in 1967. It was a 3 bedroom, 2 1/2 bath, 2 car garage brick ranch with a finished walkout basement.
The children living on Eagle Lake attend Waterford Schools.
Between January & October 20, 2012 here's what sold on the lake.
5186 SHORELINE BLVD
68900
64000
35
39.4088
1624
1965
N
4800 SYLVESTER AVE
74900
68000
336
61.0961
1113
1950
Y
5186 SHORELINE BLVD
110000
102000
16
62.8078
1624
1965
N
4360 MEIGS AVE
119900
106000
7
94.6428
1120
1985
N
4832 LORE DR
120000
114000
43
103.8251
1098
1984
N
4641 ISLAND PARK DR
174000
168000
36
81.3559
2065
1986
N
4529 ISLAND PARK DR
199900
190000
112
101.7675
1867
1990
N
4929 SHORELINE BLVD
189900
199000
20
94.4022
2108
1967
N
Here are the Eagle Lake homes that have sold between 01/2010 and 11/15/2011
5175 SHORELINE BLVD
2/3/11
120,000
121,000
93.9
1288
3
2.1
4613 ISLAND PARK DR
1/31/11
155,000
152,000
69.1
2200
4
2.1
4777 SHORELINE BLVD
3/19/10
164,900
165,700
86.5
1916
3
3.1
5039 SHORELINE BLVD
6/14/10
179,900
167,000
87.6
1906
4
2
4381 LETART AVE
4/22/11
184,999
185,000
114.2
1620
3
2.2
5067 SHORELINE BLVD
9/30/10
199,900
190,000
123.9
1534
3
2
4620 MIDLAND AVE
11/24/10
189,500
194,500
97.3
2000
3
2
4768 SYLVESTER AVE
9/9/10
229,000
210,000
100
2100
3
2.1
Eagle Lake does have some lake access homes
Location
Eagle Lake is located in Waterford Township Oakland County MI. It is East of Dixie Highway, West of Sashabaw Rd and North of W Walton Rd.
Huntoon Lake
Fishing
Carp
Blue Gill
Crappie
Northern Pike
Smallmouth Bass
Largemouth Bass
Yellow perch
Sunfish
Save us to your computer favorites so you can find the website easily!
I took some clients thru a Eagle Lake foreclosure a few years back so there are some foreclosures now and then on the lake. Email me to get your list of Southeastern Michigan Lake foreclosures
Other Waterford Township Lakes and Lake homes for sale
If you are looking for Lakefront property sign up for my
Eagle Lake Waterfront VIP club
get the latest foreclosures and Eagle Lake real estate emailed to you daily, weekly or monthly so you don't miss out on the deals.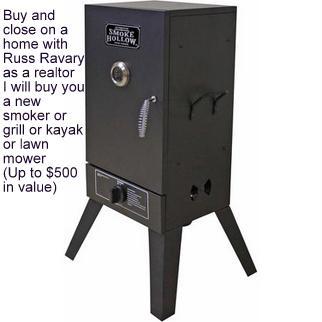 To Search any Oakland County Lake for lake homes for sale go to the atlas search & search by area. I hope this helped you if you have a Waterford or Keego Harbor relocation in your future.
Russ Ravary your Southeastern Michigan Lakefront real estate specialist
This website is Metro Detroit's largest lake home website giving lake home sellers the greatest exposure to potential buyers that want the lake lifestyle. We get thousands of visitors a month that are looking for a lake home.
So if you are looking to sell your lake home soon give me a call to get your home sold!
If you have the dream of living on the lake one of the first things I would suggest to you is to figure out what type of lake you want. How you do that is to answer some of these questions.
1.) Are you active? Do you want to water ski, wakeboard, or tube? If so then you need a powerboat lake, an all sports lake
2.) Are you looking for a fishing lake? Sometimes a private lake with little boating pressure has better fishing.
3.) Are you a kayaker or a sailor? A person that wants to sail will need a bigger wider lake. A kayaker may want a lake that is not so busy.
4.) Do you hate noise? Then you may want an electric motor lake. Or maybe a lake that you cannot have jet skis on. Or maybe you would be happy with some peace and quiet before 10 or after 6. Some lakes have lake rules and hours when boats can make a wake
These are just some of the questions you need to be asking yourself when buying a lake home. Knowing whether you want an all sports lake, a fishing lake, a non motorized lake, a big lake or a small lake will help you narrow your search and save you time when looking for lake homes
Russ Ravary
Metro Detroit Realtor
cell (248)310-6239
Commerce Lake Located in Commerce Twp mi, take a look and lets start your home search today.
Walnut Lake Sales waterford twp mi.
Lakes In Oakland County with Ski Courses perfect for you and your kids to get out and have a blast on all summer long.
If you are ready to start looking for your dream lake home and do not want to miss out on the best lake home deals get the latest home listings emailed to you. Click the button below to get started.
Make a big move this year! Choose one of these Homes for sale on Maceday Lake Waterford Mi
Â
Â
Â
// ]]>