Gilbert Lake Bloomfield Township MI information
Welcome to Southeastern Michigan's premier resource for all lake and real estate information and services in the area. I hope you enjoy your visit and explore everything my realty website has to offer, including links to the latest waterfront property searches.
Gilbert Lake Bloomfield Township MI
Cities the lake lies in Bloomfield

School district for the lake Bloomfield Hills

Streets around the lake are paved

City water Municipal, water at street

City sewer septic, sewer sanitary

Canals on Lake no

Lots over an acre on lake yes

Water-ski course n/a

Condominiums no
If you have previously registered with us, you may have noticed that we have a new, improved website with an updated version of our MLS Search tool and more information on Oakland County lakes and lake homes. Looking for a new lake home? Use our Metro Detroit real estate map search to browse an up-to-date database list of all available properties in the area, or email me at yesmyrealtor@gmail.com and I'll conduct a personalized search for you.
If you're planning to sell your lake house in the next few months, nothing is more important than knowing a fair asking price. My goal is to get you top dollar. I would love to help you with a FREE Market Analysis. I will use comparable sold listings to help you determine the accurate market value of your lake home. Feel free to browse the information below on lakefront properties on Gilbert Lake in Bloomfield twp. Michigan.
If you want to live in the Bloomfield area for the schools and want a lake home then Gilbert Lake may be one of the local lakes to check out. It is hard to beat the Bloomfield Hills schools or the West Bloomfield schools. Here is information about the lake, homes, and waterfront properties.
Gilbert Lake is a no speed boats, electric motor lake. Gilbert Lake is what I would call a more prestigious lake. With it's easy access to Telegraph and close proximity to the freeways and Birmingham, and West Bloomfield the lake draws a higher demographic resident.
Gilbert Lake has two islands on the lake. Some of the lake homes sit up on the hillside. Most of the lake lots slope gently down to the lake. So stairs are not need on most of the lots.
The children that live on the lake go to Bloomfield Hills Schools.
Gilbert Lake real estate Oakland County
click here for a gilbert lake video
Gilbert Lakefront homes.
Since the 1930's there have been big homes on the lake. In fact there is on 1928 home that is 6100 square feet and a 1930's home that is 5100 square feet. Gilbert Lakefront homes are all bigger. Most of the homes range between 2000 and 4000 square feet, but there are some more that are even bigger.
If you want an Oakland County Michigan lake home that isn't next to a tiny home or a run down unkept home Gilbert Lake may be for you!
Gilbert Lake properties are larger and more spacious. Some lots have big mature trees and decent space between the houses. This is another Oakland County Lake that you can find elbow room at a price of course.
Most of the lakefront lots range from .5 acre up to 2 acres. Though there is at least one lot that is over 7 acres! There are some homes that were built in the 1950's, but others were built in the 1970's and 1980's.
Most of the homes have brick exteriors, basements, attached 2+ car garages, 3+ bedrooms, and 2+ bathrooms.
cape cods

colonial style homes

ranches

There has only been one Gilbert Lake home sold in the last three years. It was a 1995 square foot ranch, built in 1976, 4 bedrooms, 3 1/2 baths, 2 car garage on 1.73 acres that sold for $530,000.
I hope this helps you understand what kind of prices to go for.
Gilbert Lake homes
CLICK HERE TO GET THE LATEST LIST OF LAKEFRONT HOMES FOR SALE ON GILBERT LAKE.
Between January & October 20, 2012 here's what sold on the lake.
4090 OVERLEA CT

276900

255000

96

88.2352

2890

1950

N

6080 SNOWSHOE CIR

260000

269000

16

84.5114

3183

1954

N

5670 LANE LAKE RD

595000

491825

97

168.0878

2926

1964

N

5532 LANE LAKE RD

725000

675000

16

229.1242

2946

1970

N

3975 QUARTON RD

750000

809000

70

140.9407

5740

2003
Here are the Gilbert Lake homes that have sold from 01/2008 until 11/15/2011
5356 WOODLANDS ESTATES DR

5/16/08

1,190,000

4417

3

3.2

1065 TIMBERLAKE DR

8/5/08

750,000

2228

3

2

4000 OVERLEA CT

11/24/08

164,900

2229

2

2.1

1101 TIMBERLAKE DR

9/9/11

589,000

530,000

265.7

1995

4

3.1
Do you have a great picture of a rainbow or lightning over the lake and wouldn't mind sharing it? I would love to show it off on the website. You can send it to yesmyrealtor@gmail.com
Gilbert Lake Location
Gilbert Lake is located in Bloomfield Township Oakland County MI. It is South of Lone Pine Rd, North of Quarton, East of Telegraph Rd and West of Lasher Rd. It is near the corner of Quarton and Telegraph. You can see the lake on the north side of Quarton as you drive along.
Other nearby lakes include Wing Lake, Chalmers Lake, Minnow Lake, and Sodon Lake.
Gilbert Lake Fishing
Blue Gill

Crappie

Northern Pike

Yellow perch

Pumpkin Sunfish
When you find a high lake foreclosure on Gilbert Lake or any Oakland County Lakes take into account what surrounding homes sell for. The biggest mistake lake foreclosure buyers make is bidding too low. Oakland County Lake foreclosures are few and far between, so when bidding on them bid to win them. You may not get another chance at another one for a long time. Call me on my cell at (313) 310-9855 for your list of Oakland County Lake foreclosures.
Other Bloomfield Township Lakes and Lake homes for sale
If you are looking for Lakefront property sign up for my
Gilbert Lake Waterfront VIP club
get the latest foreclosures and Gilbert Lake real estate emailed to you daily, weekly or monthly so you don't miss out on the deals.
T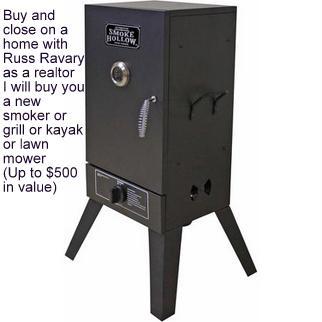 o Search any Metro Detroit area Lake for lake homes for sale go to the atlas search and search by area. I hope this helped you if you have a Metro Detroit relocation in your future.
Every weekend Detroiter pack up the car each to drive three, four, five hours to get to their lake. They may be driving to Houghton Lake, Higgins Lake, Opal Lake, or Torch Lake to name a few of the many beautiful lakes up north. They head up on Friday fighting the traffic on I-75 or 23 or 27. To skip fighting the traffic they will either take off another day early or come back on Tuesday.
So why do all of that. We have so many beautiful lakes within an hour of metro Detroit. My own cottage is only 15 minutes away. What you say 15 minutes? Whether it is 15 minutes, 30 minutes, an hour, or 4 hours away it is all the same. Your lake cottage is your get away from the real world. It is your escape place. Your place to go to unwind. A place to recharge. To have fun and make memories with the family.
I myself do not want to be worn out and tired when I get to my lake home. You should not be frustrated from fighting the traffic. You should not have to leave early to beat the traffic. You do not need to cut a beautiful Sunday afternoon short because you want to beat the traffic jam and the snarl of traffic.
So why drive 4 hours? So why cut your Sunday afternoon short when you can have a beautiful lake home within an hour of home. So call me today on my cell at (248) 310-6239 to start on your local lake home search!
Russ Ravary your Bloomfield Township Lakefront Realtor!
How will you get your lake home sold? Wouldn't you like to get the best possible advertising possible? This is Southeastern Michigan's biggest and best lake site attracting more visitors than any other lake website.
Remember it's just not about advertising, it is also about getting the right information to prepare your lake home for sale. Then it is about reaching out to all the potential buyers and real estate agents that might be interested in your home.
That just the beginning of what I will do to get your home sold.
Russ Ravary - Metro Detroit real estate agent
Real Estate One
(248) 310-6239 YesMyRealtor@gmail.com
8430 Richardson Rd. Commerce MI 48382
For more information on other lakes, follow the links below!
West Crooked Lake lakefront homes
Stonewater subdivision lakes listings
Halfmoon Lake waterfront real estate for sale
If you are ready to start looking for your dream lake home and do not want to miss out on the best lake home deals get the latest home listings emailed to you. Click the button below to get started.
Â
Â
// ]]>
Lower Pettibone Lake Video to help make your next move an easy one.
Take a look at Winans Lake you might find this is the lake you've been waiting for.
Here are Customer Reviews from my previous clients to help you see how I work hard for you.
great hoems for sale here check them out... Homes for sale on Voorheis Lake Orion Twp MI